Nationality

Indian




Role

Political figure




Organization

People's Guardian




Name

Arun Bhatia




Spouse

Renu Bhatia




Children

Amit Bhatia






Born

3 August 1942 (age 80) (

1942-08-03

)

Pune, India




Known for

Acting against corruption




Website

http://www.arunbhatiaelect.com


Similar People

Amit Bhatia, Mittu Chandilya, Vanisha Mittal, Anil Shirole, Lakshmi Mittal
Tata getting into 2nd airline JV is unethical: Arun Bhatia
Arun bhatia (born 3 August 1942) is the President of People's Guardian Party. He was an IAS officer and ex-Municipal Commissioner of the Pune Municipal Corporation before he entered politics. As a civil servant, Bhatia worked in various positions in the Maharashtra cadre. In 1984, he was selected by the United Nations for assignments. Later, he contested the parliamentary election as an independent candidate from Pune in 2004 and again in 2009 from the People's Guardian Party.
Contents
Education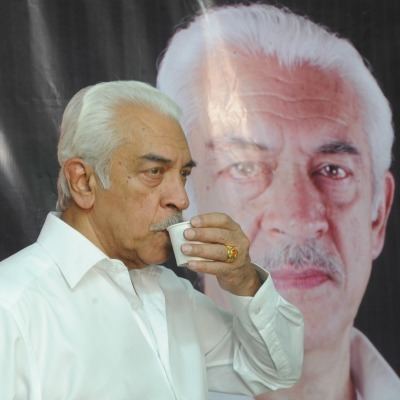 Bachelor of Arts History (Hons) from St. Stephen's College, Delhi University, India
M.A. History, Economic History and Political Thought from Peterhouse, Cambridge University, England
One-year training in Development Economics, Law, Public Administration, Land Reforms etc. from National Academy of Administration, Mussourie, India
Trained for Public Administration in a Welfare State from Administrative Staff College, Mumbai, India
Training in Community Development & Decentralized Planning from National Institute of Community Development, Hyderabad, India
Training in Management Skills in 1994 from UNOPS (United Nations Office for Project Services), Thailand
Career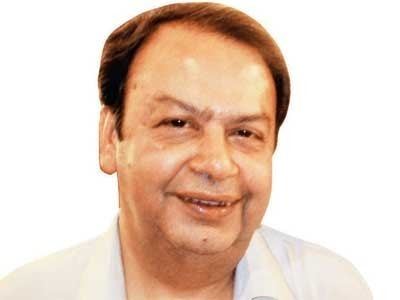 Arun Bhatia started his career as an Indian Administrative Service officer. Arun has the best track record of fighting corruption for 35 years. He has been transferred 26 times in 26 years. Arun has more than 35 years of working experience in India and abroad.
1999-2001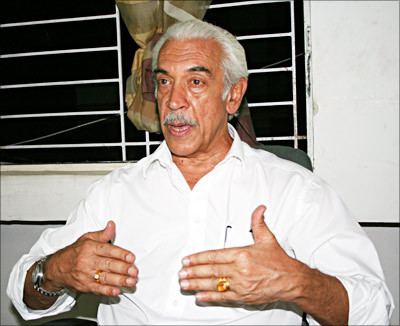 CONSULTANT, UNOPS, (United Nations Office for Project Services), Asia Office, KUALA LUMPUR, Malaysia. Supervision and evaluation of multi-disciplinary rural development projects in India, Nepal, Sri Lanka, Bangla Desh, Laos and Vietnam financed by IFAD (International Fund for Agricultural Development of the United Nations). As Team Leader, prepared monitoring and supervision reports, recommendations etc. for the UN and the national Governments. The projects covered minor irrigation, watershed improvement, forestry, micro-credit, income generation, agricultural extension, animal husbandry, rural employment, gender mainstreaming, social mobilisation and health service delivery. The emphasis was on development of participatory methodologies in planning and project implementation.
1994-96
CTA (CHIEF TECHNICAL ADVISER) (LAOS) Worked as the CTA in the Xiengkhouang Highland Development Programme. This programme consisted of three projects which were supervised/managed by Bhatia. The main project, funded by IFAD, covered crop, irrigation, livestock and credit sectors. The other two related to rural development (health, education, water supply) and labour-intensive road construction. These were funded by UNDCP (United Nations Drug Control Programme). The main functions pertained to preparation of budgets and work plans, procurement of supplies/equipment, report writing, monitoring, liaising with the Government and UN funding agencies and co-ordination/supervision of six international experts. A certificate was given by the Government of Laos for good work.
1985-1988
PROJECT ADVISER (BOTSWANA) Worked for three years as the Project Adviser in an IFAD funded project for small farmers in Botswana (Arable Lands Development Programme). Provided management support to the National Project Co-ordinator. Short Term United Nations Assignments As a Consultant.
August 1991: Maldives
Worked as a UNDP/OPS consultant to expedite implementation of the IFAD-funded Atolls Credit and Development Banking Project, Maldives, and assist the project to prepare the Annual Work Plan.
February, 1992: Bangladesh
Worked as a UNOPS consultant for a Follow-up Mission for the Special Assistance Project for Cyclone Affected Rural Households in Bangladesh. The main concerns were to identify implementation bottlenecks and recommend instruments to overcome them.
March, 1992: Maldives
Worked as a UNDP/OPS consultant to supervise the Atolls Credit and Development Banking Project, Maldives.
December, 1992: Laos
Worked as a UNDP/OPS consultant for reviewing an IFAD funded Rural Credit Project in Laos. Assisted the Project to develop an M and E Plan.
October, 1993: Laos
Worked as a UNDP/OPS consultant for using PRA methods to help the Rural Credit Project in Laos to define the poor and for assisting the Government in preparing the loan withdrawal applications.
October, 1994: Myanmar
Participated on behalf of UNOPS, in a Project Formulation Mission for Myanmar for the second phase of the Human Development Initiatives Programme.
2002: Commissioner, Tribal Research and Training Institute, Pune, Maharashtra
Published reports on malnutrition related child deaths, and implementation of schemes pertaining to watershed development, small dam construction, financial assistance to tribal women, distribution of agricultural inputs, income generation, resettlement of project displaced persons etc. These were critical of government functioning and exposed a high level of corruption, wasteful deployment of resources and poor monitoring and evaluation.
1999: Commissioner, Pune Municipal Corporation
Worked as the Chief Executive of a municipal body covering a population of 3 million. The concentration was on curbing corruption, introducing good/participatory governance and transparency (mainly in terms of giving citizens access to official records pertaining to resource allocation, expenditure, permissions for land use etc.), and diverting funds to priority areas like urban slums and public health. Prosecuted sitting Chief Secretary (the head bureaucrat in the state) for corruption in awarding road contracts. This predictably resulted in a premature transfer but citizens approached the Bombay High Court in a public interest litigation defeating the government and reversing the government order.
The Chief Justice, on 13.4.1999, in Writ Petition 1395 of 1999 observed that "the decision to transfer Bhatia, in the facts of the present case, is so outrageous that it defies all logic and any moral standard. No reasonable person could have arrived at such a decision. We wish to emphasise that during the present days when, unfortunately, corruption and dishonesty are at their peak, honesty and action as per law deserve a pat, rather than punishment. The transfer of Bhatia, in our view, is in the nature of punishment".
1997-99: Divisional Commissioner, Pune
Supervised and co-ordinated work in five districts. Focused on empowerment of women by entering their names in land ownership records, on providing women access to judicial remedies, on the re-settlement of households displaced by irrigation projects, on waging a losing battle against corruption etc. Conducted enquiries and lodged prosecutions regarding corruption in urban bodies, government departments and the system of rural land management. 102 talathis and circle officers were trapped in cheating cases but I was transferred. Supervised the preparation of multi-sector annual plans for each district.
1993-94: Managing Director, Maharashtra State Co-operative Marketing Federation.
1993: Commissioner, Food and Drug Administration (FDA), Maharashtra State
Most of the country's pharmaceutical industry is located in Maharashtra State. Drug quality in the market was monitored and action taken against the spurious drug business in numerous cases. Took action against drug companies for manufacture of or involvement in the trade of spurious drugs. Glaxo was defeated in the High Court.
1992: Secretary to Government, Social Welfare Department
1988-1991: Additional Commissioner, Nagpur Division
1981: Deputy Secretary, Ministry of Urban Development
1977-1983 (excluding 1981): District Collector (Satara, Dhulia, Raigad, Bombay)
1973-1976: Director of Relief and Rehabilitation for Bangladesh Refugees (Chandrapur)
1971: Chief Executive in the local self-government body (Zilla Parishad) in the District (Osmanabad)
Main Areas of Interest: Governance, Gender, Rehabilitation, Poverty, Social Mobilization
References
Arun Bhatia Wikipedia
(Text) CC BY-SA