Covid-19
CEO of AirAsia India




Mittu Chandilya





Franchiser




Inga Chandilya








22 September 1980 (age 35) (

1980-09-22

)

Chennai (formerly Madras), Tamil Nadu, India




Rishi Chandilya, Rohan Chandilya




Tony Fernandes, Inga Chandilya, Rishi Chandilya, Rohan Chandilya





Twitter
Mittu Chandilya (born 22 September 1980) is the former MD & CEO of AirAsia India. AirAsia India is a joint venture between AirAsia Berhad, Tata Sons and Telestra. AirAsia India started operations on 12 June 2014. He was elevated from CEO to the post of MD and CEO of AirAsia India on 20 August 2015 Mittu Chandilya is also the owner of the Bangalore franchise of the Champions Tennis League India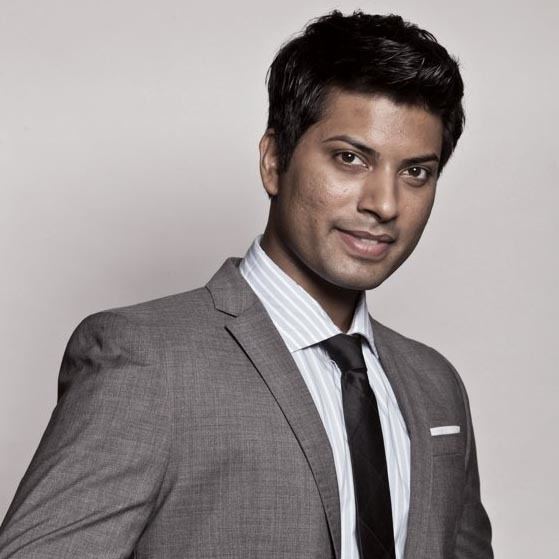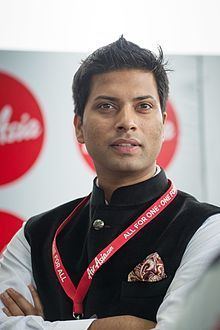 'Mittu Chandilya' was born in Chennai, [Tamil Nadu, India]. His grandfather was a freedom fighter while his father, Ram Chandilya, is an engineer with an MBA from IIM. Chandilya's mother worked as a model, artist and professional in the hospitality industry. Mittu Chandilya' was educated at Rishi Valley School, Andhra Pradesh and then at The School, KFI, Chennai. Chandilya then studied at the Lehigh University (Pennsylvania) before doing his MBA at INSEAD (France-Singapore). At 19, he won a grant for a start-up and the prototype he built was bought by an FMCG company for a huge sum. "With the money, I purchased a house for my parents (who now live in Canada), sent my sister to university and paid up my loans. At 23, I was the general manager of a company which I had helped out with successful mergers and acquisitions. My first assignment was shutting down a plant in Colorado and moving it to Mexico for cost reasons. Imagine interacting with the union and people as old as my dad who thought I was denying them a livelihood. It was tough, but I managed to build credibility."said Mittu Chandilya .
Mittu Chandilya became the CEO of AirAsia India in 2013 at the age of 32. At 19, he started S.O.S. whose prototype was bought by an FMCG. Chandilya was one of the youngest general managers at Ingersoll Rand, starting in Mergers and Acquisition roles, he became a general manager at the age of 25. At Ingersoll-Rand, Chandilya managed the Business unit's Asia Pacific (AP) Strategy, P&L, Brand strategic management, Business Development, Market intelligence, & Product, Pricing, Channel management. The achievement was double-digit growth year on year. Under Product Portfolio Management,Chandilya led product portfolio rationalization, positioning and pricing strategy for each country.Chandilya's portfolio included components of pricing, cost ratios, budget & segmentation as per the branding strategy and market requirements. Additionally, Mittu Chandilya was accountable for global Mergers and Acquisitions (M&A) for Ingersoll Rand- Air Solutions Industrial Tech (ITS) where he developed and modeled a best-in-class & vibrant acquisition process to be implemented across the organization. As Head of Service Practice for the Asia-Pacific region at Egon Zehnder; Chandilya, handled the Hospitality, Airlines and Aviation segment. Egon Zehnder, a global executive search firm, had a revenue of US $649 million in 2012 and it ranks among the top three firms worldwide. It has 68 offices in 41 countries with about 410 consultants and about 5000 employees. At Egon Zehnder, Mittu Chandilya was a core member focused on advisory leadership in Aviation, Travel & Hospitality, Industrial, Resources, CleanTech and the Energy practices. Advising clients on C-level executive searches, strategic organizational Design and challenges, the recruitment of non-executive board members and CEO succession planning, Chandilya specialized in advisory and search activities in C-level succession planning, Regional Senior Leadership roles in MNCs, Large- Cap Listed Organizations and Family owned enterprises.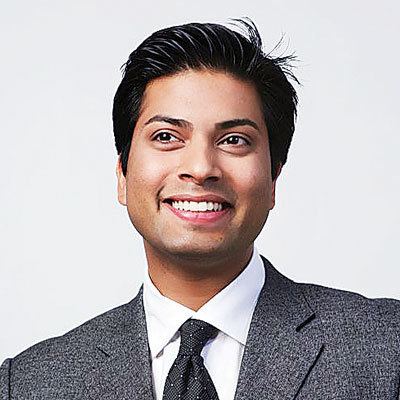 Mittu Chandilya is married to Inga Chandilya, an Estonian national, and has three young sons..
Mittu Chandilya Wikipedia