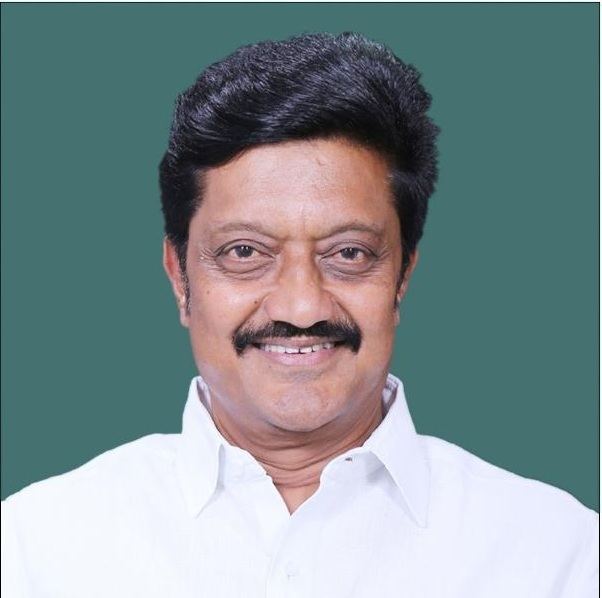 With a 3.15-lakh margin, Anil Shirole won as a third BJP MP for Pune parliamentary seat after a gap of 15 years.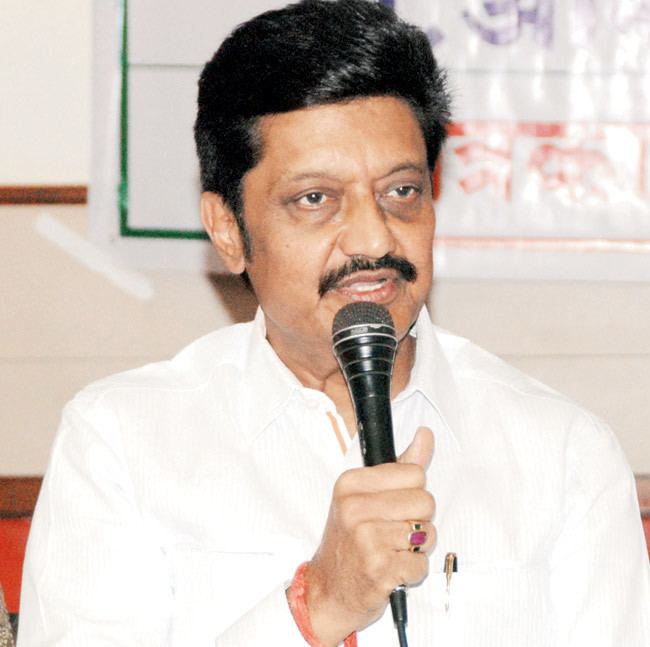 The Pune seat has seen BJP leaders only twice — in 1991 (Anna Joshi) and in 1999 (Pradeep Rawat).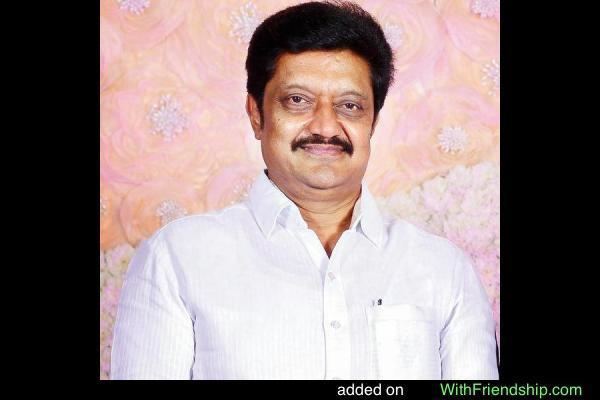 The Congress-dominated Pune parliamentary seat saw Shirole polling 5.69 lakh votes as against Congress candidate Vishawajeet Kadam, who gained 2.54 lakh of the total 9.86 lakh votes polled for the Pune seat. While Maharashtra Navnirman Sena (MNS) came a clear third, polling 93,502 votes followed by Aam Aadmi Party's (AAP) Subhash Ware getting 28,657.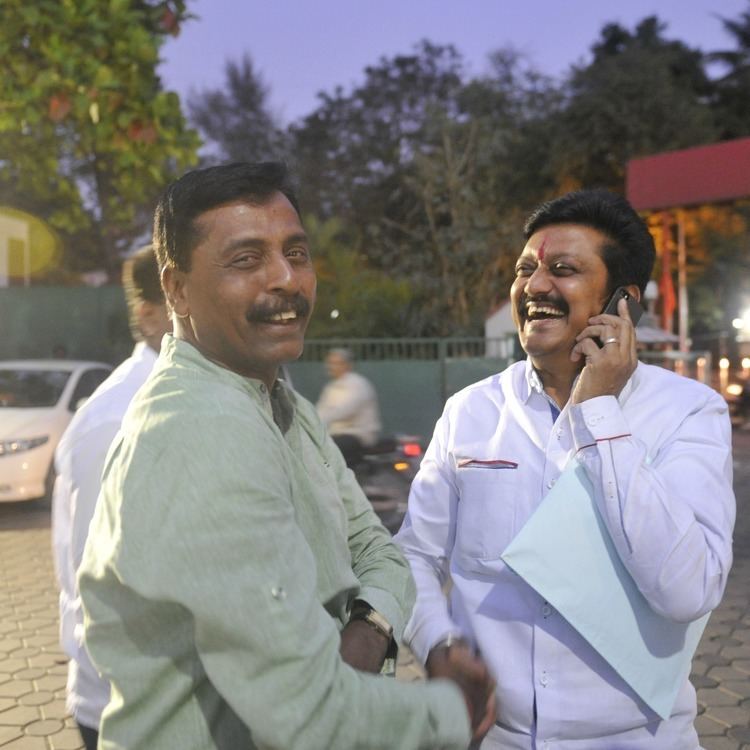 With 29 candidates in the fray, the keenly watched Pune seat contest was completely dominated from round one by Shirole, who gained an early lead of nearly 11,000 from the nearest contender Vishwajit Kadam from Congress.
This continued through all the rounds and Shirole consistently dominated in all the rounds in all the six assembly constituencies — Vadgaonsheri, Shivajinagar, Kothrud, Parvati, Pune Cantonment and Kasba Peth.
Anil Shirole became socially active at an early age. His work for social activities started way back in 1970 when he was appointed as the president of the Patit Pavan Sanghatna (PPS) for Pune city. True dedication and significant work towards social issues led him to the Rashtriya Swayamsevak Sangh (RSS) in 1972. As an RSS activist, he learned the functioning of the organization to ensure the supreme goal of achieving Nation's glory with sustained efforts. Later, he was appointed as the secretary of the RSS Student Wing to oversee youth affairs and voice their opinions. His marked enthusiasm and zeal to serve the society led him into the public domain.
The infamous chapter of independent India, "The Emergency", which was enforced during 1975, attracted many activists from Pune. The Emergency years were the biggest challenge to India's commitment to democracy, setting a massive crackdown on civil liberties and political opposition. During his years with the RSS, Anil Shirole played an important role on several occasions, including the 1974 anti-corruption agitation. Anil Shirole not only engaged in this consequential and controversial "Battle for Democracy / Battle against Emergency" but also got imprisoned for a year under the Maintenance of Internal Security Act. He displayed decisive leadership qualities and prompt actions during the Emergency, which portrayed him in the role of a mass leader with which came the rewarding act of his entry in mainstream politics.
Anil Shirole was first elected to Pune Municipal Corporation in 1992 with a huge margin. This gave him an idealistic opportunity to fulfill people's expectations for the betterment of Pune.
During his 5-year tenure as BJP corporator, he reached across all the sections of civic administrations; be it elected members, bureaucrats or officials to bring about the transparency in functioning of civic administration and constrain the superfluous expenses in PMC's Annual Budget. His ever engaging and insightful approach, commitment for citizen oriented development and impeccable public profile rewarded him with the second term from 1997 to 2002.
In August 2000, Bharatiya Janata Party appointed him as the President of BJP, Pune city. Under the accountable and flawless leadership, the Bharatiya Janata Party headed into 2002 Pune Municipal Corporation elections, winning 34 seats as against the earlier 20 seats, setting the BJP's highest tally of corporators to PMC. This accredited Anil Shirole to win the position of Leader of Opposition.
As a leader of Opposition in PMC, Anil Shirole caught the attention of the people when he refused to accept the official vehicle offered to him in accordance to his post. This austerity decision was highly appreciated by Pune citizens and the media.
Besides, he made major headlines by issuing notice to his own party men and BJP corporators, to travel for study tours at their own expense.
Anil Shirole has always considered his public affairs as the service to the people. He was the first Corporator to oppose the 3 fold increased honorarium for corporators. More so, even today, his stand remains unchanged and he rejects the increase honorarium. He has also been one of the more vociferous opponents of the BRTS in the form it was implemented. Anil Shirole has been highly focused towards the development of an efficient public transport system.
Anil Shirole has been driven by the basic values with an immaculate image amongst the public life. He is known to be a workaholic and leading a prudent lifestyle.
On 6 June 2014 Anil Shirole the BJP MP from Pune indirectly justified the killing by saying that 'some repercussions to the derogatory Facebook post of Shivaji and Bal Thackeray was "natural". "What appeared on Facebook was very painful. Some amount of repercussions was natural," Anil Shirole told reporters outside Parliament to the media.. This is related to the cold-blooded murder of the Pune techie Mohsin Sadiq by a group of people on 2 June 2014. Anil Shirole was painful at the derogatory posts about Shivaji and Bal Thackeray on Facebook but he didn't show any sympathy over the killing of the techie Shaikh Mohasin Sadiq who had nothing to do with the posts and was killed for a crime he never did. This is based on "The Hindu" news article on 6 June 2014 03:03 IST "Techie death: Pune police may seek ban on outfit" by Amruta Byatnal.
India is urbanizing at an exponential rate and dozens of its cities are growing at an extraordinary pace. Pune is the 8th largest metropolis in India and the 2nd largest city in the state of Maharashtra. Pune has a combination of history, ethnic cultural life, is prosperous, endowed with exciting physical features, such as great rivers, marked by magnificent mountain ranges and forts and more so with a gentle and comfortable climate. "My vision for Pune is of a vital, contemporary city, one that combines history with an inherent strength of incredible development for urban liveliness. Nevertheless, a coherent vision of what is good and what work is needed, is quintessential. Pune needs to achieve new heights of development by bringing about quality and speedy changes. My efforts are aimed to bring qualitative changes in the life of a common man. Pune is not only a cosmopolitan city but also an important commercial centre. Clearly, vibrant cities, while requiring an open and free society whose cultural explorations enrich the city, also require resources and sound governments to put in place the planning and regulatory processes capable of achieving great urban places."
1970 - President- Patit Pavan Sanghatna (Pune City)
1972 - Secretary- RSS Student Wings
1975 - Imprisoned for 1 year during Emergency under the Maintenance of Internal Security Act
1992 - Elected as BJP corporator for Pune Municipal Corporation
1997 - Re-elected and appointed member of PMC Standing Committee
2000 - President- Bharatiya Janata Party, Pune City
2002 - Leader of Opposition/Highest ever BJP corporator tally
2013 - President- 2nd term as Bharatiya Janata Party, Pune City
2014 - Elected in Pune as Member of Parliament for 16th lower house of Government of India on the ticket of Bhartiya Janata Party.