Genres

Folk, Armenian folk

Education

The Hartt School

Years active

1986–present









Origin

New Jersey, United States

Occupation(s)

Musician, songwriter, performer

Instruments

Oud, guitar, cumbus, mandolin, kanun, saz, kaval

Labels

RCA/BMG, PolyGram/Universal, Traditional Crossroads

Role

Musician · aradinkjian.com

Albums

An Armenian In America

Similar People

Arto Tuncboyaciyan, Lina Nikolakopoulou, Omar Faruk Tekbilek, Brian Keane, Michalis Gkanas
Ara dinkjian meeting my past
Ara Dinkjian (Armenian: Արա Տինքճեան; born 1958) is an Armenian-American musician. He is the founder of the band Night Ark. Dinkjian is considered one of the top oud players in the world, his compositions have been recorded in thirteen different languages, which include the multi-platinum hit "Dinata", it was performed in the closing ceremonies of the 2004 Olympic Games in Athens.
Contents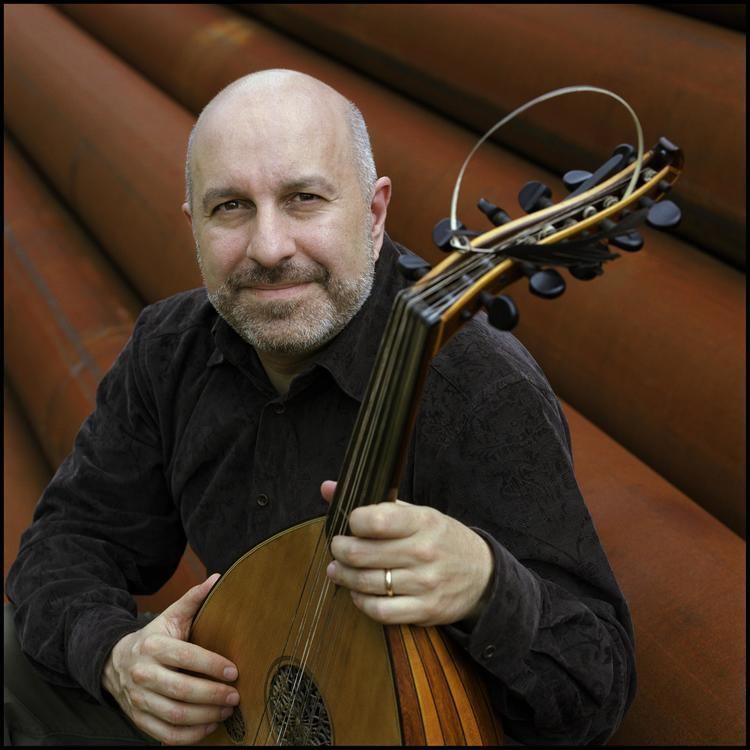 Dinkjian has written songs for Eleftheria Arvanitaki, and Sezen Aksu ("Vazgeçtim", "Sarışın", "Yine Mi Çiçek", "Hoş Geldin", among others). Turkish singers Gülşen, Kibariye, Mine Koşan, Ahmet Kaya, Coşkun Sabah, Burcu Güneş have recorded his songs.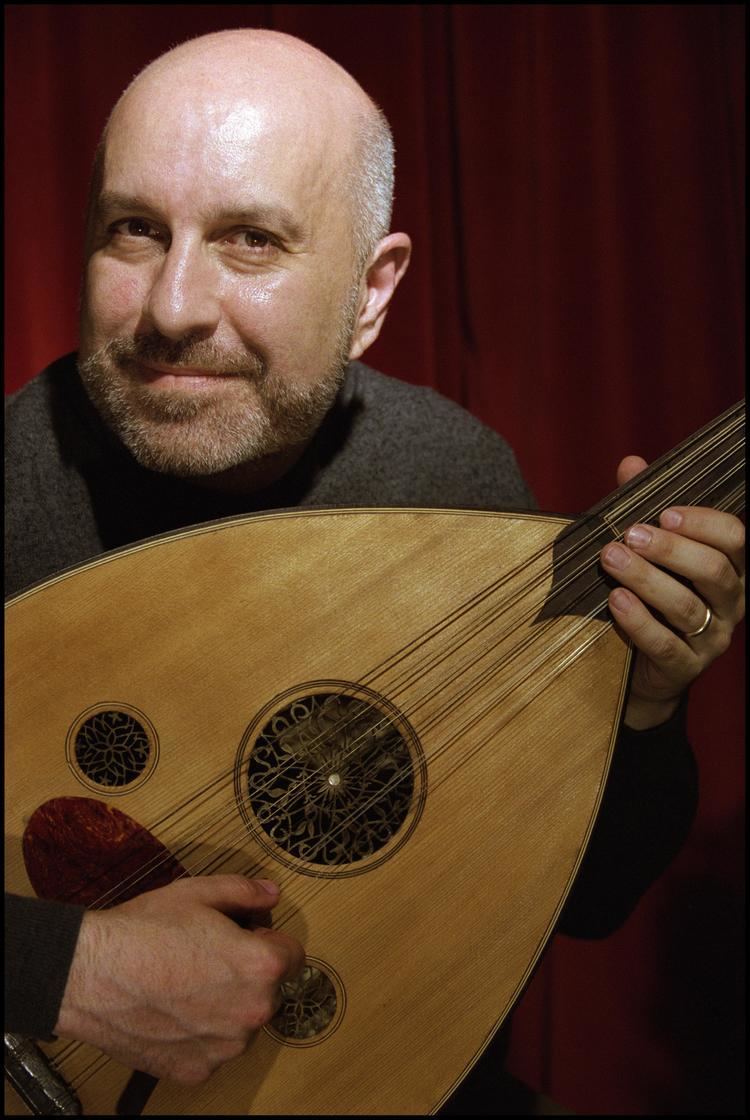 "The Invisible Lover" by Ara Dinkjian
Biography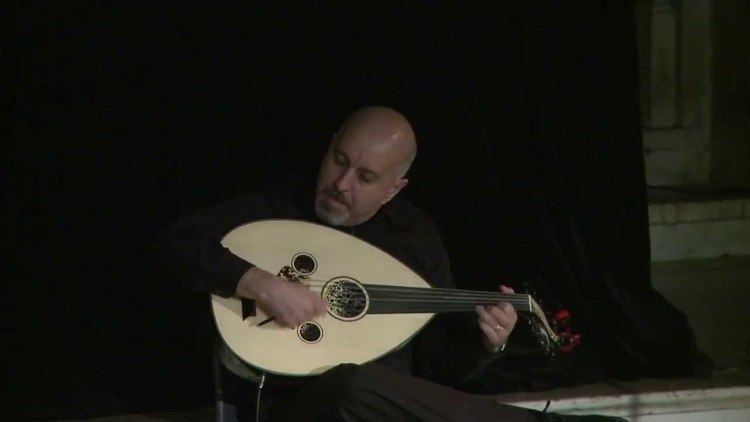 Born in New Jersey to Armenian parents, Dinkjian made his professional debut at age five playing on the doumbag at the 1964 New York World's Fair. He accompanied John Berberian and George Mgrdichian. His earliest professional musical experience was accompanying his father Onnik Dinkjian, a renowned Armenian folk and liturgical singer. He received a scholarship to The Hartt School, a performing arts college in Hartford, Connecticut. Dinkjian learned several western and eastern instruments (piano, guitar, darbuka) and in 1980 graduated from the Hartt College of Music, earning the country's first and only special degree in the instrument for which he has become most well-known, the oud.
He formed his band Night Ark in 1986, which introduced listeners to a new blend of Anatolian roots music fused with jazz.
His first album under the Night Ark band name was Picture, released in 1986.
In 2002, Dinkjian was chosen to represent Armenia in the First International Meeting Of The Oud, where twelve of the world's top oud players gathered in Thessaloniki, Greece for three days of solo concerts, master classes, and exchange of information.
His first solo CD, An Armenian in America, was recorded live at the 2005 International Oud Festival in Jerusalem.
At the 2008 Oud Festival in Israel, he recorded an album with Sokratis Sinopoulos – lyra (Greece), Tamer Pinarbasi – kanun (Turkey), Rimon Haddad – bass (Palestina) and Zohar Fresco – percussion (Israel), and named it Peace on Earth.
Night Ark reunited for a performance at the Jerusalem International Oud Festival on November 11, 2010.
Festivals
Dinkjian has performed in several festivals, mostly in Israel, where his music is very popular:
Ethnic music festival: Songs of the oud
Jerusalem International Oud Festival
ArmenStock 2004
Días del laúd Festival
1980 Montreux Jazz Festival
Night Ark
Ara Dinkjian's band, Night Ark, came together in 1986 after Steve Backer, a producer for RCA, heard a demo of one of Dinkjian's original compositions and promptly issued an invitation to record.
Members of his band Night Ark include Arto Tunçboyacıyan on the percussion as well as pianist/composer Armen Donelian and Marc Johnson. He is accompanied by Zohar Fresco on percussion and Adi Rennert on keyboards.
Night Ark
1986 - Picture, RCA/Novus
1988 - Moments, RCA/Novus
1998 - In Wonderland, Polygram
2000 - Petals on your Path, EmArcy
2000 - Treasures, Traditional Crossroads
Ara Dinkjian - solo and with friends
2006 - An Armenian In America, Krikor Music
2008 - Peace on Earth, Krikor Music
2013- "Finding Songs", Krikor Music
2013- "Conversations with Manol", Kalan Music
2015- Secret Trio "Three of Us", Kalan Music
2015- "1915-2015 Hope&Truth", Kalan Music
References
Ara Dinkjian Wikipedia
(Text) CC BY-SA