Covid-19
1959–1992




Antoinette Bower





Film actress




James Gill





September 30, 1932 (age 83) (

1932-09-30

)

Baden-Baden, Baden-Wurttemberg, Germany




Prom Night, The Evil That Men Do, Die Sister - Die!, I Spy, Superbeast




Arlene Martel, Edith Atwater, Paul Lynch, Anne‑Marie Martin, Joanne Linville
Antoinette Bower (born September 30, 1932) is a German-born American film and television actress, whose career lasted more than three decades, from 1959 to 1992.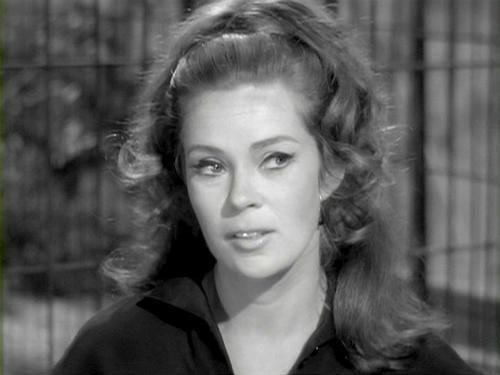 Bower has many television guest roles to her credit – between 1959 and the 1980s, she amassed almost ninety appearances on such programs as Ben Casey, The Fugitive, Mannix, Mission: Impossible, Murder, She Wrote, Perry Mason, The Six Million Dollar Man, Star Trek, Hogan's Heroes and The Twilight Zone.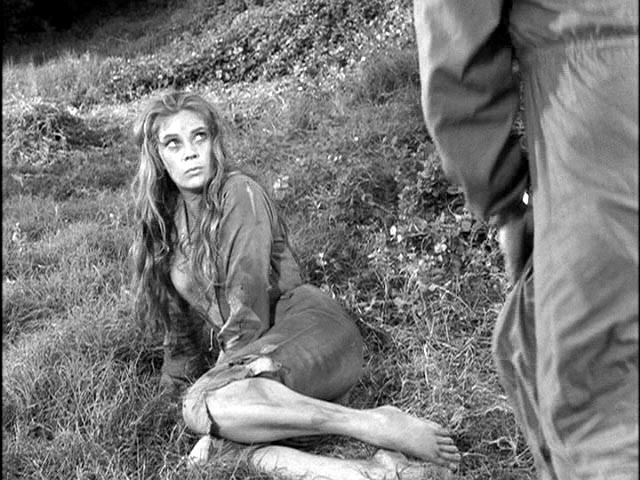 She starred or appeared in many made-for-television movies, including as the murdered wife in Columbo: Negative Reaction (1974) with Peter Falk, and The Cowboy and the Ballerina (1984), with Christopher Lloyd and Michael Pataki. She co-starred with Christopher Plummer and Jean Simmons in the TV mini-series The Thorn Birds (1983), and from 1990 through 1992 she was a regular on the Canadian TV series Neon Rider.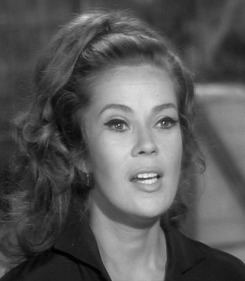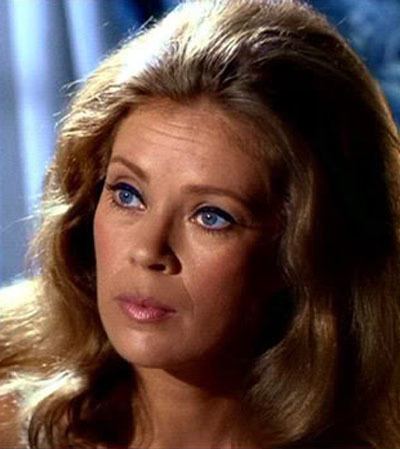 Bower was married to James Gill.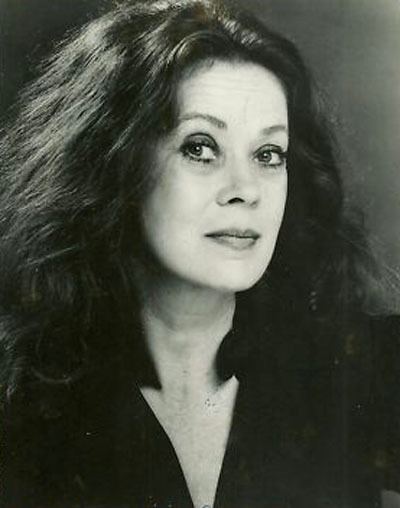 Have Gun Will Travel (episode: "The Piano", 1961)
Wagon Train (episode: "The Bruce Saybrook Story", 1961)
Thriller (episodes: "The Return of Andrew Bentley" & "Waxworks", 1961)
Alfred Hitchcock Presents (episode: "A Woman's Help", 1961)
Mutiny on the Bounty (uncredited, 1962; pre-voyage casual female friend of Fletcher Christian)
Combat! (episode: "The Battle Of The Roses", 1963)
The Twilight Zone (episode: "Probe 7, Over and Out", 1963)
Perry Mason (episodes: "The Case of the Ancient Romeo", 1962; "The Case of the Bluffing Blast", 1963)
Twelve O'Clock High (episodes: "The Suspected", 1964; "Faith Hope And Sergeant Aronson", 1965
The Man from U.N.C.L.E. (episode: "The Bow-Wow Affair", 1965)
The Wild Wild West (episode: "The Night of Sudden Death", 1965)
The Fugitive (episodes: "Coralee", 1966; "The Breaking of the Habit" and "The Shattered Silence", 1967)
Star Trek (episode: "Catspaw"; 1967)
The Invaders (episode: "Condition Red", 1967)
Mission: Impossible (episode: "The Slave", 1967)
Ironside (episode: "Tagged for Murder", 1967)
Hogan's Heroes (episodes: "Carter Turns Traitor", 1967; "Duel of Honor", 1968; "Is There a Traitor in the House?", 1969)
Bonanza (episode: "Little Girl Lost", 1968)
Hawaii Five-O (episode: "Six Kilos", 1969)
Get Smart (episode: "Valerie of the Dolls", 1969)
See The Man Run (1971)
The Mephisto Waltz (1971)
Superbeast (1972)
Die Sister, Die! (1972)
Columbo (episode: "Negative Reaction", 1974)
The Six Million Dollar Man (episode: "A Bionic Christmas Carol", 1976)
Kojak (episode: "Photo Must Credit Joe Paxton", 1978)
Prom Night (1980)
Blood Song (1982)
Time Walker (1982)
The Evil That Men Do (1984)
Club Paradise (1986)
Neon Rider (42 episodes, 1990–92)
Antoinette Bower Wikipedia