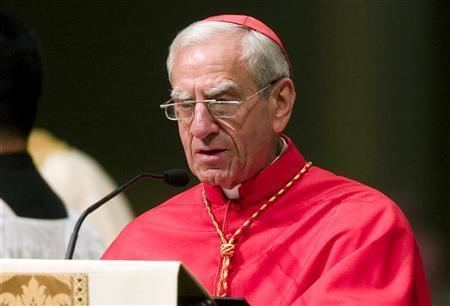 Bevilacqua was born in Brooklyn, New York, to Luigi (1884–1961) and Maria (née Codella, 1893–1968) Bevilacqua, who were Italian immigrants. One of eleven children, he had four brothers, Michael, Angelo, Rocco, and Frank; and six sisters, Josephine (died of meningitis at age 2), Isabella, Virginia, Mary Jo, Gloria, and Madeline. Bevilacqua's father was born in Spinazzola and worked as a bricklayer, and his mother was born in Calitri. Luigi immigrated to the United States in 1910, and was soon followed by his wife and oldest son, Michael. The family lived in New Rochelle; Hartford, Connecticut; and Brooklyn before settling in Woodhaven, Queens, where Luigi operated a hair dying shop and shoe shine shop.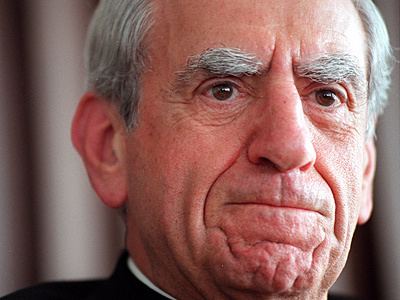 Bevilacqua attended Public School No. 60, St. Thomas the Apostle School, and Richmond Hill High School. He then studied at Cathedral College, where he won prizes in mathematics and science and earned a trip to Washington, D.C. for an essay on the Immaculate Conception. He graduated from Cathedral College with a Bachelor of Arts degree in 1943, and then entered the Immaculate Conception Seminary in Huntington.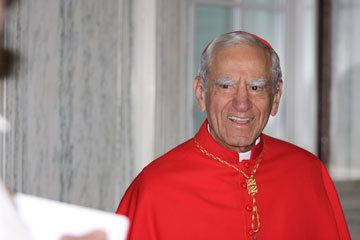 Bevilacqua was ordained to the priesthood on June 11, 1949, at St. James Cathedral. He then served as an associate pastor at the Sacred Heart Church, St. Stephen Church (Brooklyn), and St. Mary Church (Long Island) until 1950. He taught at his alma mater of Cathedral College from 1950 to 1954, and then furthered his studies in Rome at the Pontifical Gregorian University, from where he obtained a doctorate in canon law summa cum laude in 1956.
Upon his return to the United States, Bevilacqua served as an official in the diocesan tribunal and as a chaplain to the Sisters of St. Joseph in Brentwood. He earned a Master's degree in political science from Columbia University in 1962, and was named vice-chancellor for the Diocese of Brooklyn in 1965. From 1968 to 1980, Bevilacqua was a visiting professor of canon law at Immaculate Conception Seminary. During this time, he also founded the Diocesan Office for Migration and Refugees in 1971, and received a doctorate in civil law from St. John's University in 1975. He was entitled to practice law in the courts of New York and Pennsylvania, and, in a rarity for U.S. prelates possessing civil law degrees, had been allowed to argue before the U.S. Supreme Court, though he never actually argued any cases before the Court.
Bevilacqua was raised to the rank of Honorary Prelate of His Holiness on January 23, 1976; he became chancellor of the Diocese that year as well. From 1977 to 1980, he taught immigration law as an adjunct professor at St. John's University School of Law.
On October 7, 1980, Bevilacqua was appointed Auxiliary Bishop of Brooklyn, and Titular Bishop of Aquae Albae in Byzacena by Pope John Paul II. He received his episcopal consecration on the following November 24 from Bishop Francis Mugavero, with Bishops John J. Snyder and Charles Richard Mulrooney serving as co-consecrators, at the Basilica of Our Lady of Perpetual Help. He selected as his episcopal motto: Ecclesia Mater Nostra, meaning, "The Church, our Mother." As an auxiliary to Bishop Mugavero, Bevilacqua continued to serve as diocesan chancellor and director of the Office for Migrants and Refugees.
In 1983, Detroit Sister of Mercy Agnes Mary Mansour, who administered Michigan's Medicaid program in her position as the director of Michigan Department of Social Services, was directed by Detroit Archbishop Edmund Szoka to declare her opposition to public financing of abortion. When Mansour refused, Bevilacqua was appointed by the Vatican to demand that she immediately resign either her religious vows or her position as Director of Social Services. Mansour chose to sign the papers Bevilacqua had provided to request dispensation from her perpetual vows, leaving her religious order.
Bevilacqua was later named the tenth Bishop of Pittsburgh, Pennsylvania, on October 7, 1983. He succeeded Vincent Leonard, and was installed as Bishop on December 12 of that year.
John Paul II appointed Bevilacqua Archbishop of Philadelphia on December 8, 1987. He succeeded Cardinal John Krol, and was installed on February 11, 1988. John Paul II created him Cardinal-Priest of Ss. Redentore e S. Alfonso in Via Merulana in the consistory of June 28, 1991.
During a fifteen-year stewardship of the Archdiocese of Philadelphia, Bevilacqua is remembered for his frequent visits to churches in the diocese, his knowledge of fiscal matters, his conservatism, and his closing of schools (such as Saint James in Chester). Organizationally he divided the Archdiocese into six vicariates, each with a general vicariate, and subdivided the central administration into six secretariats. From 1995 to 2000, he hosted a live weekly radio call-in program, Live with Cardinal Bevilacqua, which aired on WZZD-AM in Philadelphia. In 2002, he was named to the PoliticsPA "Power 50" list of politically influential personalities.
Within the United States Conference of Catholic Bishops, Bevilacqua served as chairman of the Committee on Migration from 1983 to 1984, during which time he visited the refugee camps of Southeast Asia and Africa. He also chaired the Committee for Canonical Affairs (1981–1984) and the Committee on Pro-Life Activities.
In 2003 and 2004, Bevilacqua testified 10 times before grand juries regarded accusations that he had protected and shielded priests accused of molesting children. A final grand jury report said it had no doubt that the cardinal knew about the danger posed by the accused priests and that his actions endangered thousands of children in the archdiocese.
In 2012, a document was discovered showing that Cardinal Bevilacqua had ordered Monsignor James Molloy, now deceased, who served in the Office of the Vicar to Cardinal Bevilacqua until 1994, to destroy a list of 35 abusive priests. Monsignor William Lynn was accused of covering up cases of abuse by archdiocesan priests, having at the time been the highest U.S. Catholic Church official to face criminal charges.
During the trial of Monsignor Lynn, on Wednesday, May 2, 2012 (), it was revealed that Monsignor Michael Picard, a local Pastor (St. Andrew Church, Newtown, Pennsylvania), was punished by Cardinal Bevilacqua, who did not tolerate even the appearance of dissent from his priests. He was not, strictly speaking, canonically censored. He did not have any of his priestly faculties removed or changed; he was not suspended, removed from the priesthood, or laicized; and was not excommunicated or interdicted. He is now a priest in good standing and was finally named a monsignor much later than usual in 2010. He was ordered to apologize and spend two weeks on a contemplative retreat for raising concerns about a priest assigned to his parish. He viewed what he did as simply questioning orders, not outright disobedience. The priest was transferred to another parish in 1996. The Archdiocese said it had received no complaints about his work in 15 years of service to 3 parishes. In 2005, the priest rejected by Monsignor Picard was accused of having sexually assaulted a minor in 1982. That accusation was later proven to be false. The priest died in 2006.
Upon reaching the mandatory retirement age of 75 in June 1998, Bevilacqua submitted his letter of resignation to John Paul II, who allowed the Cardinal to continue in his post. He lost the right to participate in a papal conclave when he reached the age of 80 in June 2003. His resignation was later accepted by the Pope on July 15 of that year, and he served as Apostolic Administrator of Philadelphia until the installation of his successor, Justin Francis Rigali, on October 7, 2003.
In retirement, Cardinal Bevilacqua lived at his home on the grounds of St. Charles Borromeo Seminary in Wynnewood. In February, 2011 it was reported that Cardinal Bevilacqua was suffering from cancer and dementia.
In November, 2011, Cardinal Bevilacqua gave a seven-hour deposition in a sealed hearing on the subject of the sexual abuse scandal in the archdiocese. His testimony was videotaped.
Cardinal Bevilacqua died on January 31, 2012, at age 88 in his home in Wynnewood, Pennsylvania.