Years active

2006–present







Full Name

Anita Devi Mahendru

Parents

Ghanshan "Ken" Mahendru, Olga Mahendru

Movies and TV shows




Similar People

Matthew Rhys, Keri Russell, Holly Taylor, Noah Emmerich, Susan Misner




Profiles



Gold derby q a annet mahendru the americans
Anita Devi "Annet" Mahendru is an American actress, best known for her role as Nina Sergeevna Krilova on the FX period drama series The Americans.
Contents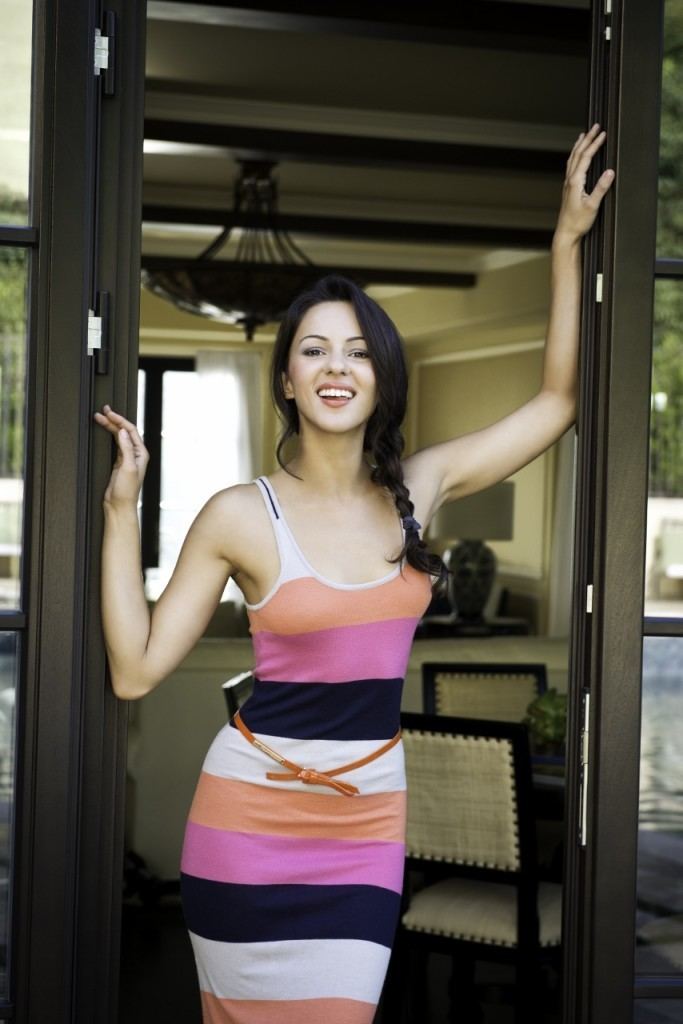 Annet mahendru recaps the americans in 30 seconds
Early and personal life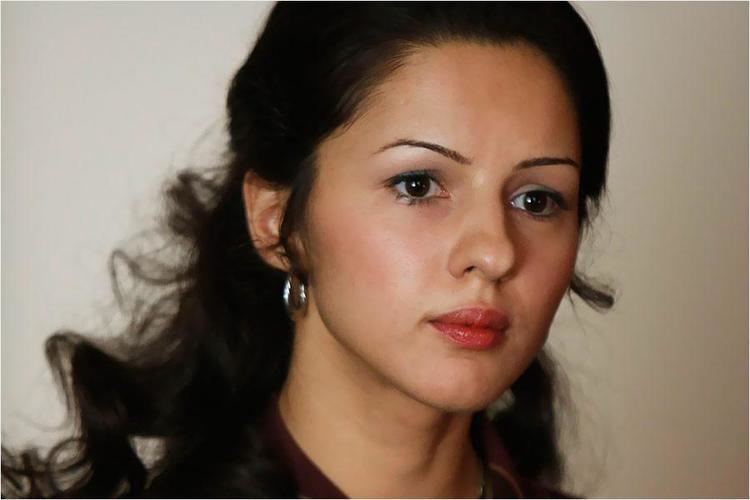 Mahendru was born in Kabul, Afghanistan, the daughter of Olga and Ghanshan "Ken" Mahendru. Her mother is a Russian businesswoman and artist, and her father, a Hindu Indian, is an educator and journalist. She had what she calls a "gypsy" childhood, regularly travelling between St. Petersburg and Frankfurt before moving with her father to East Meadow, New York at the age of 13 after her parents separated.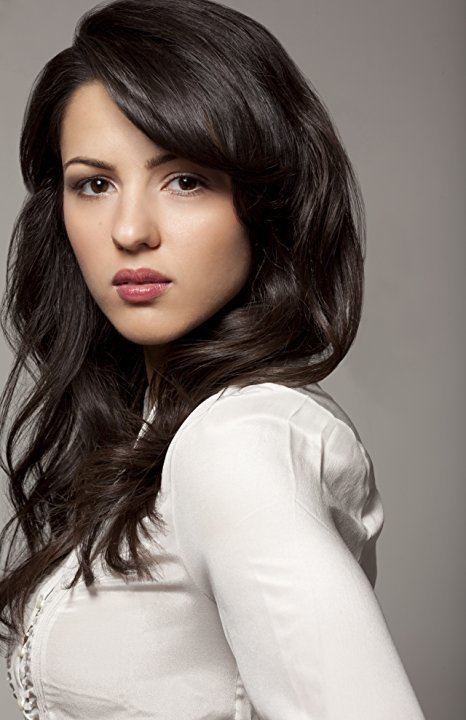 Mahendru attended East Meadow High School, where she was active in competitive cheerleading and kick line teams, and graduated in 2004. She went on to earn an English degree from St. John's University.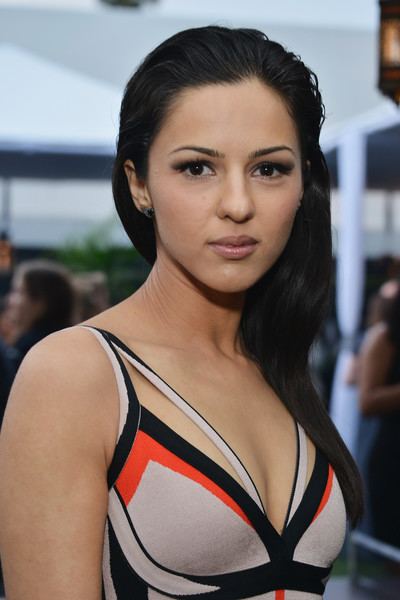 Mahendru is fluent in German, Russian and English, and also speaks Hindi, French and Persian. and initially wanted to use what she has called her "ethnic ambiguity" to work for the United Nations. She was enrolled at New York University for a master's degree in international relations, but dropped out to pursue acting. She then moved to Los Angeles and studied improv at The Groundlings.
Career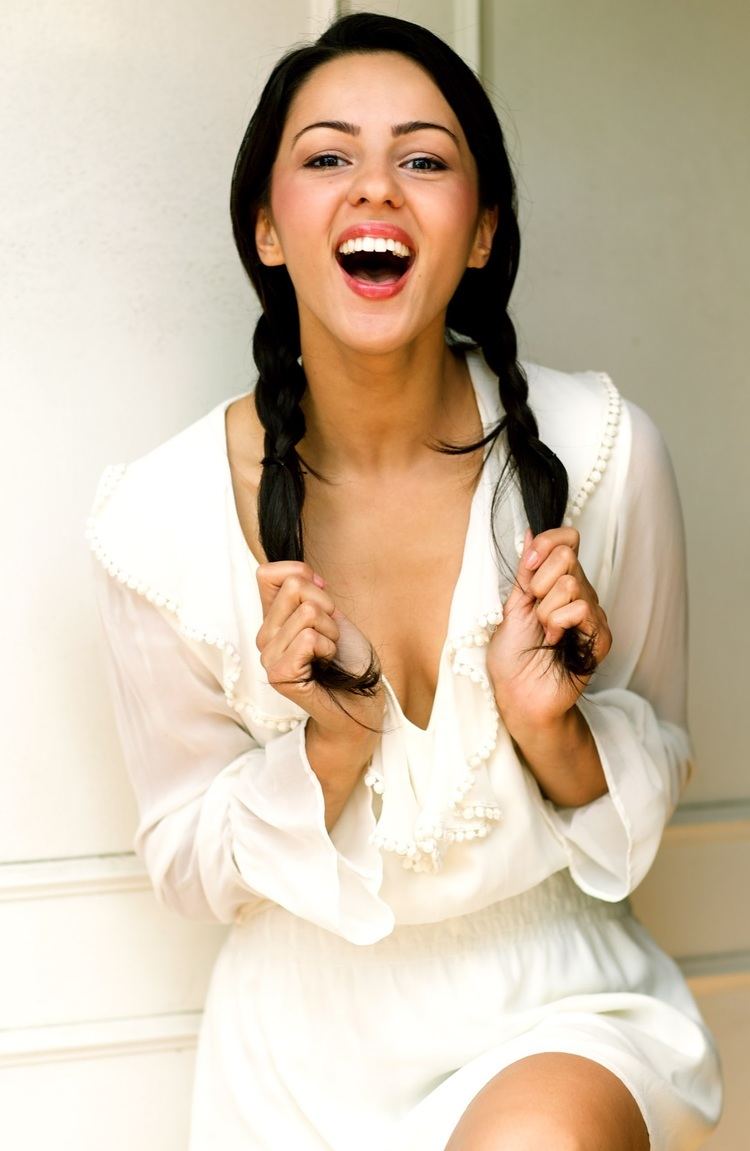 Mahendru began her acting career in 2006, appearing in an episode of the sitcom Love Monkey, an episode of the drama Conviction, a Law & Order spinoff, and the short film The Art of Love. The Following year, she appeared in an episode of the HBO comedy-drama Entourage. Her next significant roles came in 2011, in episodes of the sitcoms Big Time Rush and 2 Broke Girls. In 2012, she starred in an episode of the sitcom Mike & Molly.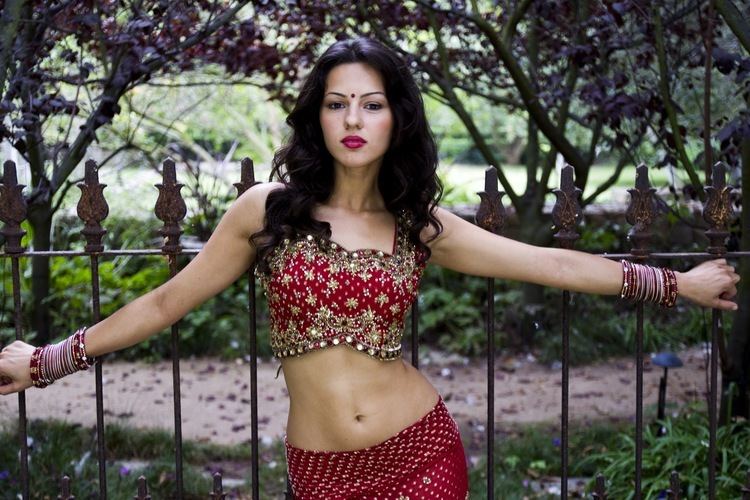 In 2013, Mahendru began playing the recurring character Nina Sergeevna on the FX drama The Americans, appeared in an episode of the crime series White Collar, and played Agent Rosen in two episodes of the crime drama The Blacklist. She also starred in her first film, the fantasy horror Escape from Tomorrow, which drew attention because most of it was filmed on location at both Walt Disney World and Disneyland without permission from The Walt Disney Company, owner and operator of both parks.
In 2014, Mahendru was promoted to a series regular for the second season of The Americans. She also starred in the comedy-drama film Bridge and Tunnel, had a voice role in the 2014 animated film Penguins of Madagascar, and guest-starred in the 2016 X-Files miniseries as Sveta, a possible UFO abductee. She went on to play Nafisa Al-Qadi on the FX series Tyrant.
Mahendru stars in the title role of the independent feature film Sally Pacholok (2015), which premiered at and won Best Feature at the DC Independent Film Festival, in Washington, DC
Filmography
Actress
-
Grow (pre-production)
as
Kitty / Locasta
-
Martin Eden (post-production)
as
Lizzie Connolly
2022
Manifest West
as
Alice Hayes
2020
The Walking Dead: World Beyond (TV Series)
as
Jennifer 'Huck' Mallick / Huck
- The Last Light (2021) - Jennifer 'Huck' Mallick
- Death and the Dead (2021) - Jennifer 'Huck' Mallick
- Returning Point (2021) - Jennifer 'Huck' Mallick
- Blood and Lies (2021) - Jennifer 'Huck' Mallick
- Who Are You? (2021) - Jennifer 'Huck' Mallick
- Quatervois (2021) - Jennifer 'Huck' Mallick
- Family Is a Four Letter Word (2021) - Jennifer 'Huck' Mallick
- Exit Wounds (2021) - Jennifer 'Huck' Mallick
- Foothold (2021) - Jennifer 'Huck' Mallick (credit only)
- Konsekans (2021) - Jennifer 'Huck' Mallick
- The Deepest Cut (2020) - Huck
- In This Life (2020) - Huck
- The Sky Is a Graveyard (2020) - Huck
- Truth or Dare (2020) - Huck
- Shadow Puppets (2020) - Huck (credit only)
- Madman Across the Water (2020) - Huck
- The Wrong End of a Telescope (2020) - Huck
- The Tyger and the Lamb (2020) - Huck
- The Blaze of Gory (2020) - Huck
- Brave (2020) - Huck
2020
Prodigal Son (TV Series)
as
Fiona
- Scheherazade (2020) - Fiona
2018
The Romanoffs (TV Series)
as
Elena Evanovich
- End of the Line (2018) - Elena Evanovich
2018
Lethal Weapon (TV Series)
as
Lena / Layla
- Get the Picture (2018) - Lena / Layla
2018
The Slows (Short)
as
Eryn
2017
Seven (Video)
as
Farida Azizi
2017
The Machine (TV Movie)
as
Yana
2017
(Romance) in the Digital Age
as
Annet
2017
Neo Yokio (TV Series)
as
Mila Malevich
- The Russians? Exactly, the Soviets. (2017) - Mila Malevich (voice)
- I'm Starting to Think Neo Yokio's Not the Greatest City in the World (2017) - Mila Malevich (voice)
2016
Tyrant (TV Series)
as
Nafisa Al-Qadi
- Two Graves (2016) - Nafisa Al-Qadi
- How to Live (2016) - Nafisa Al-Qadi
- Bedfellows (2016) - Nafisa Al-Qadi
- Truth and Dignity (2016) - Nafisa Al-Qadi
- A Rock and A Hard Place (2016) - Nafisa Al-Qadi
- A Prayer for Our Daughters (2016) - Nafisa Al-Qadi
- The Dead and the Living (2016) - Nafisa Al-Qadi
- Cockroach (2016) - Nafisa Al-Qadi
2013
The Americans (TV Series)
as
Nina Krilova
- Chloramphenicol (2016) - Nina Krilova
- Experimental Prototype City of Tomorrow (2016) - Nina Krilova
- Pastor Tim (2016) - Nina Krilova
- Glanders (2016) - Nina Krilova
- March 8, 1983 (2015) - Nina Krilova
- I Am Abassin Zadran (2015) - Nina Krilova (credit only)
- One Day in the Life of Anton Baklanov (2015) - Nina Krilova
- Stingers (2015) - Nina Krilova
- Do Mail Robots Dream of Electric Sheep? (2015) - Nina Krilova (credit only)
- Divestment (2015) - Nina Krilova
- Walter Taffet (2015) - Nina Krilova (credit only)
- Born Again (2015) - Nina Krilova
- Salang Pass (2015) - Nina Krilova (credit only)
- Dimebag (2015) - Nina Krilova
- Open House (2015) - Nina Krilova (credit only)
- Baggage (2015) - Nina Krilova
- EST Men (2015) - Nina Krilova (credit only)
- Echo (2014) - Nina Krilova
- Operation Chronicle (2014) - Nina Krilova
- Stealth (2014) - Nina Krilova
- Yousaf (2014) - Nina Krilova
- Martial Eagle (2014) - Nina Krilova (credit only)
- New Car (2014) - Nina Krilova
- ARPANET (2014) - Nina Krilova
- Behind the Red Door (2014) - Nina Krilova
- The Deal (2014) - Nina Krilova
- A Little Night Music (2014) - Nina Krilova
- The Walk-In (2014) - Nina Krilova
- Cardinal (2014) - Nina Krilova
- Comrades (2014) - Nina Krilova
- The Colonel (2013) - Nina Krilova
- The Oath (2013) - Nina Krilova
- Covert War (2013) - Nina Krilova
- Only You (2013) - Nina Krilova
- Safe House (2013) - Nina Krilova
- Mutually Assured Destruction (2013) - Nina Krilova
- Duty and Honor (2013) - Nina Krilova
- Trust Me (2013) - Nina Krilova
- Comint (2013) - Nina Krilova
- In Control (2013) - Nina Krilova
- Gregory (2013) - Nina Krilova
- The Clock (2013) - Nina Krilova
2015
The X-Files (TV Series)
as
Sveta
- My Struggle (2015) - Sveta
2015
The Following (TV Series)
as
Eliza
- The Reckoning (2015) - Eliza
- Dead or Alive (2015) - Eliza
- The Edge (2015) - Eliza
- Demons (2015) - Eliza
2015
Sally Pacholok
as
Sally Pacholok
2014
Penguins of Madagascar
as
Eva (voice)
2014
Grey's Anatomy (TV Series)
as
Ana
- Only Mama Knows (2014) - Ana
2014
Smokey Eyes (Short)
as
Barbara
2014
Bridge and Tunnel
as
Kelly Jones
2013
White Collar (TV Series)
as
Katya
- Ice Breaker (2013) - Katya
2013
The Blacklist (TV Series)
as
Agent Rosen
- The Freelancer (No. 145) (2013) - Agent Rosen (uncredited)
- Pilot (2013) - Agent Rosen
2013
Metropolitan Stories (Short)
as
Esmeralda
2013
Escape from Tomorrow
as
Isabelle
2012
Captain Planet 4 (Short)
as
Script Girl
2012
Captain Planet 3 (Short)
as
Scripty
2012
Los Tienes? (Short)
as
Afghan Woman
2012
Got Rights? (Short)
as
Afghan Woman
2012
Mike & Molly (TV Series)
as
Flight Attendant
- The Honeymoon Is Over (2012) - Flight Attendant
2011
Missed Call (Short)
as
Steph
2011
The Hollow (Short)
as
Katie
2011
2 Broke Girls (TV Series)
as
Robin
- And the Pop-Up Sale (2011) - Robin
2011
Big Time Rush (TV Series)
as
Princess Svetlana
- Big Time Wedding (2011) - Princess Svetlana
2011
Torchwood: Web of Lies (TV Series)
as
Pilot
- Missing Day: Part 1 (2011) - Pilot (voice)
2011
American Badass: Bernie's Back! (Short)
as
Janet
2011
El Padrino II: Border Intrusion
as
Serge's wife
2010
Duel of the Overmen (Short)
as
Ausler
2009
Erza: Fear of a Faceless God (Video)
as
Erza
2007
Entourage (TV Series)
as
French Girlfriend
- The Cannes Kids (2007) - French Girlfriend (uncredited)
2006
The Art of Love (Video short)
as
Kala
2006
Love Monkey (TV Series)
as
Groupie
- The One That Got Away (2006) - Groupie
Producer
-
Grow (executive producer) (pre-production)
Miscellaneous
2013
The Wolverine (adr voice artist)
2013
Pacific Rim (loop group)
Thanks
2017
Happy Hunting (special thanks)
2015
The X-Files: Re-Opened (TV Movie documentary) (thanks)
Self
2021
Paltrocast with Darren Paltrowitz (TV Series)
as
Self
- Annet Mahendru + Alexa Mansour + Jeremy Garelick (2021) - Self
2020
Dead Talk Live (TV Series)
as
Self - Guest
- Annet Mahendru is our Special Guest (2020) - Self - Guest
2020
Talking Dead (TV Series)
as
Self - Guest / Self
- The Deepest Cut/In This Life (2020) - Self
- Damage from the Inside/The Sky Is a Graveyard (2020) - Self - Guest
- Bury Her Next to Jasper's Leg/Truth or Dare (2020) - Self - Guest
2020
The Walking Dead: World Beyond Cast Kickoff Party (TV Special)
as
Self
2018
Home & Family (TV Series)
as
Self
- Leslie Jordan/Annet Mahendru/Mandy Merriman (2018) - Self
2016
43:45 - The Makings of a Struggle (Video documentary)
as
Self - 'Sveta Zatylny'
2015
The X-Files: Re-Opened (TV Movie documentary)
as
Self - Sveta
2015
In Character with... (TV Series)
as
Self
- The Americans Season 3 (2015) - Self
2014
The 4th Annual Critics' Choice Television Awards (TV Special)
as
Self
Archive Footage
2016
The X-Files (TV Series)
as
Sveta
- My Struggle II (2016) - Sveta (uncredited)
2014
Unknown Movies (TV Series)
as
Self
- Escape from Tomorrow (2014) - Self
References
Annet Mahendru Wikipedia
(Text) CC BY-SA