Soubry was Minister for Small Business from the 2015 general election, also attending meetings of the Cabinet, but returned to the backbenches in July 2016. She previously served as a junior minister at the Ministry of Defence (from 2013 to 2015) and the Department of Health (2012 to 2013). The Independent's Simon Carr has stated that "she has a record of unusually free speech".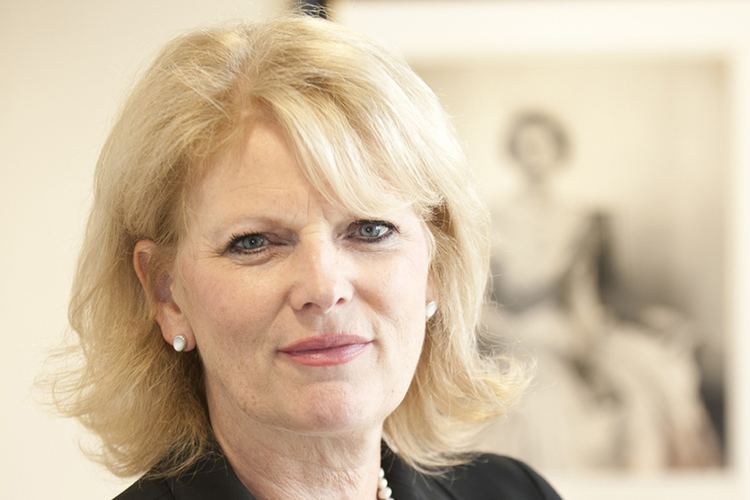 Soubry was born, the daughter of David Soubry, a Nottinghamshire garage owner, in Lincoln Hospital, Lincolnshire; where her mother, Frances Soubry (née Coward) worked and was brought up in Dunham-on-Trent and Clumber Park in Nottinghamshire. Soubry attended the Henry Hartland Grammar School from 1968–1970. In 1970 it became the Hartland Comprehensive and she stayed there until 1975. She graduated with a degree in Law from the University of Birmingham in 1979.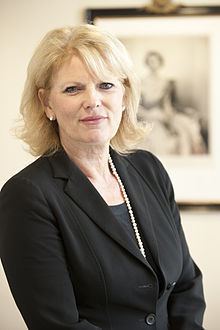 Soubry was involved in student politics in the 1970s, becoming the only Conservative member of the National Union of Students' executive committee.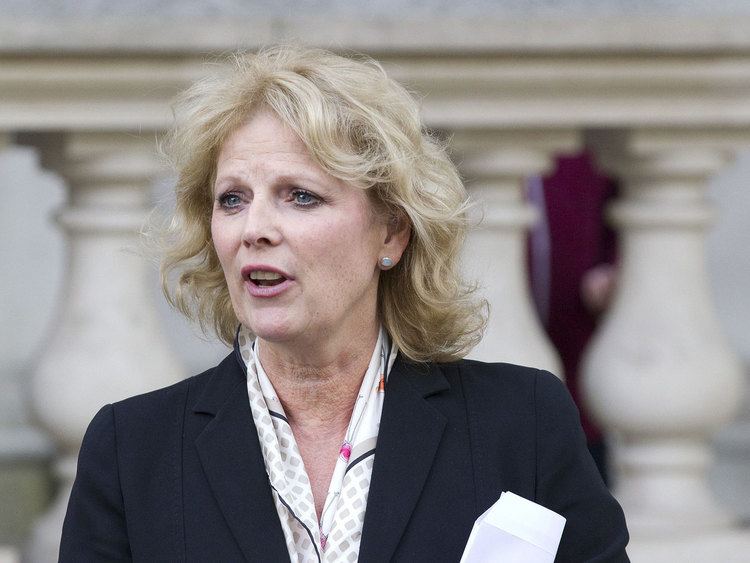 Soubry was a journalist from 1981 until 1995 and also reported on and presented several regional and networked TV programmes, including Central Television's Central Weekend, Grampian Television's North Tonight in the North of Scotland and the East Midlands regional news programme, Central News East. Soubry also presented and reported Granada Television's This Morning in the late 1980s. She returned to Liverpool's Albert Dock in October 2013 for the This Morning 25-year anniversary party. She was called to the bar in 1995 and is a member of the Criminal Bar Association.
Soubry was the Conservative Party candidate for the Gedling constituency in the United Kingdom general election of 2005. During the campaign she said she was "ashamed" of living in Nottingham because it had a bad reputation for crime. She said she wasn't ashamed of the people of Nottingham, but was ashamed of what had happened to the city.
Soubry was chosen as an "A-List candidate" and in 2006 was selected for the nearby Broxtowe Parliamentary seat. In a debate in front of sixth formers in 2006, she said an honest debate was needed to stop people taking Class A drugs and she supported the legalisation of cannabis.
Soubry was elected to Parliament at the 2010 general election. She was considered "one of the most formidable communicators of the new intake" by Nicholas Watt of The Guardian, but not a Thatcherite. In June 2010, Soubry was elected as a Conservative member of the Justice Select Committee.
Soubry sponsored a private member's bill in June 2010 to provide anonymity to a person who has been arrested but not charged. The second reading took place in February 2011. Soubry withdrew the bill after its second reading, when Justice Minister Crispin Blunt promised the Attorney General would examine the area of concern.
Soubry was a strong supporter of the Equal Marriage Bill stating at the time that she was "very much in favour of legalising same-sex marriage". She voted in favour of the Marriage (Same Sex Couples) Act 2013 at both readings.
In February 2016, Soubry spoke in favour of fracking.
In November 2016, Soubry joined the Scottish Affairs Committee. At the 2017 snap election, Soubry retained her seat with an reduced majority on a record turnout of 75%, despite receiving the highest percentage share and number of votes for a Conservative Party candidate since the 1992 general election.
In June 2010, Soubry met the transport minister Norman Baker and called for the £400,000,000 extension to the Nottingham Express Transit tram system to be scrapped, saying the money would be better spent on the A453 road. David Thornhill of the Campaign for Better Transport expressed astonishment at her opinion and said the tram was definitely better value for money. Soubry said she was pro-tram, but that the tram route through her constituency was "fundamentally flawed".
In July 2013, Soubry criticised Nottingham City Council leader Jon Collins over his refusal to meet her and others to discuss compensation for shops and businesses in the constituency which faced closure due to the tram works. Collins subsequently agreed to meet her, and the outcome was a review into the compensation packages available for affected businesses.
In October 2010, Soubry wrote in her monthly column in the Beeston Express that on returning to Parliament she met a "somewhat shell-shocked Parliamentary Assistant bearing a pile of some 300 cards from constituents urging me to oppose the proposed sell-off of the Royal Mail."
She expressed dismay at the time and cost of replying to each constituent when she had already discussed the issue with the Communication Workers' Union (CWU). Twelve days later, Soubry announced in the House of Commons that of the 700 postal workers in her constituency, to her knowledge, none had written to her opposing privatisation of Royal Mail and only two had came down to London.
After complaints from the CWU, Soubry agreed she was wrong, but said that some of the letters had been misfiled and others had arrived late or were sent to the wrong MP and that the CWU had been inefficient. She claimed she genuinely believed she was telling the truth and that the bill protected Royal Mail, its workers and the universal postal service and that was the only reason she supported it.
On 28 November 2010, Soubry appeared on the East Midlands version of The Politics Show to discuss her efforts to help the Citizens' Advice Bureau. The programme reviewed the current state of Nottinghamshire's CAB which was facing a 30% increase in enquiries plus cuts in its budget from local councils and the Ministry of Justice. Soubry said she had asked the leader of Nottingham County Council and Kenneth Clarke to reconsider. Soubry later organised a meeting between the CAB, Midlands Women's Aid and charities minister Nick Hurd to make him aware of the effects of the proposed cuts in funding to these organisations.
In January 2013, Soubry welcomed the announcement of the proposed High Speed 2 East Midlands Hub station at Toton Sidings in the constituency, stating that it was "a very good news day for Broxtowe". She has held a number of public meetings on the issue.
Soubry voiced criticism in August 2013 over plans to not hold a public consultation meeting in the constituency, calling on HS2 Ltd to hold an event in Toton where the proposed East Midlands Hub is to be built.
In an interview on the Daily Politics show in February 2012, Soubry as public health minister defended the NHS reforms.
In March 2012 a group of 240 doctors wrote to The Independent describing the reforms as an "embarrassment to democracy" which had no support from professional healthcare organisations. They pledged to stand as candidates against MPs who backed them and Soubry was mentioned as a likely target. In response Soubry stated there had been no complaints from her local GP consortium and claimed that many local GPs couldn't wait for the Bill to be passed.
In a Westminster Hall debate, Soubry emphasised the role advertising plays in encouraging young people to smoke. She herself took up smoking as a teenager because of the attractive packaging and she compared addiction to nicotine to heroin dependence; though she had no direct experience of that. According to The Daily Telegraph, her comments raised questions about why the Coalition dropped plans for plain packaging shortly after David Cameron employed Lynton Crosby, who has worked for tobacco companies, as an election strategist.
Following her appointment as Parliamentary Under-Secretary of State for Public Health in September 2012, Soubry gave an interview with The Times in which she stated her support for assisted suicide for terminally ill people. Both the Department of Health and the Ministry of Justice denied there were plans for reform, though her Liberal Democrat colleague Norman Lamb welcomed discussion and said he expected a private members' bill to be introduced by Lord Falconer in 2013. Assisted suicide currently carries a maximum 14-year prison sentence.
On 14 September 2012, speaking at an NHS Leadership Academy conference, Soubry stated that the Coalition had "screwed up" in the way it dealt with the medical profession over the NHS reforms. Soubry later said that she fully supported the reforms but believed the benefits to patients could have been better explained and this would have won more support from health professionals.
As Public Health Minister, Soubry criticised retailers who forced customers to pass "rows of unhealthy foods" on their way to the checkout and said that a new code of practice would urge retailers to stop this and also reduce deals on unhealthy food.
In August 2013, as Public Health Minister, Soubry supported plans for a change in the law to allow HIV home-testing kits.
Soubry was appointed Parliamentary Under-Secretary of State for Defence in David Cameron's October 2013 reshuffle, becoming the first elected female politician to be a Minister in the MoD. In the July 2014 reshuffle, Soubry was appointed Minister of State for Defence Personnel, Welfare and Veterans.
Following the 2015 general election, Soubry became Minister of State at the Department for Business, Innovation and Skills until 15 July 2016. Her partner, Neil Davidson is a director at Morrisons leading her opponents to note a potential conflict of interest when she introduced new Sunday trading laws.
Soubry is a strong supporter of Britain remaining in the European Union, and backed the "Remain" campaign during the 2016 EU membership referendum. Following the referendum's outcome, she criticised former Mayor of London Boris Johnson, who led the "Leave" campaign, accusing him of backing Britain's exit from the EU because he wanted to be Prime Minister: "My anger with Boris is that I don't honestly believe that he believed what he was saying to people". Soubry was a guest on a special edition of BBC One's Question Time that aired on 27 June, warning that some people who voted to leave the EU had disregarded tolerance, and describing it as "[not] our country's finest hour". She urged the UK to put "hope over hatred" following the result.
Addressing a Brexit protest outside Parliament on 28 June she described how her 84-year-old mother, and her daughters, had "wept" on the morning that the result was announced. In an emotional and impromptu speech she told the gathering "We made a terrible, terrible mistake on Friday" and urged those wanting to stay in the European Union to continue fighting for that cause.
On BBC Radio 4's Today programme on Wednesday 31 August 2016, Soubry stated she was in favour of immigration and the free movement of peoples, not just from the EU but from across the world.
Soubry voted to implement Article 50 stating that she had 'promised them [her constituents] that if they voted leave, they would get leave, and that is what drove me through the Lobbies last week with a heavy heart and against my conscience'
In September 2016, Soubry criticised members of Vote Leave when it became clear that the pledge "at the heart … of their message" of £350,000,000 a week of extra funding for the NHS was being dropped from post-Brexit plans. Following a leaked Treasury report which claimed that the estimated annual cost to the UK Treasury would be around £66,000,000,000 she referenced the loss of money for schools and hospitals and insisted that Parliament should be involved in the principles guiding Brexit negotiations.
She is a single mother of two children.