A former Minister of State at the Employment (2013–15), McVey was appointed a privy councillor in February 2014 and the following July was accorded the further privilege of attending Cabinet by the Prime Minister. She had previously served the Cameron–Clegg coalition as Parliamentary Under-Secretary of State for Disabled People (2012–13).
Before entering politics, McVey was a television presenter and businesswoman.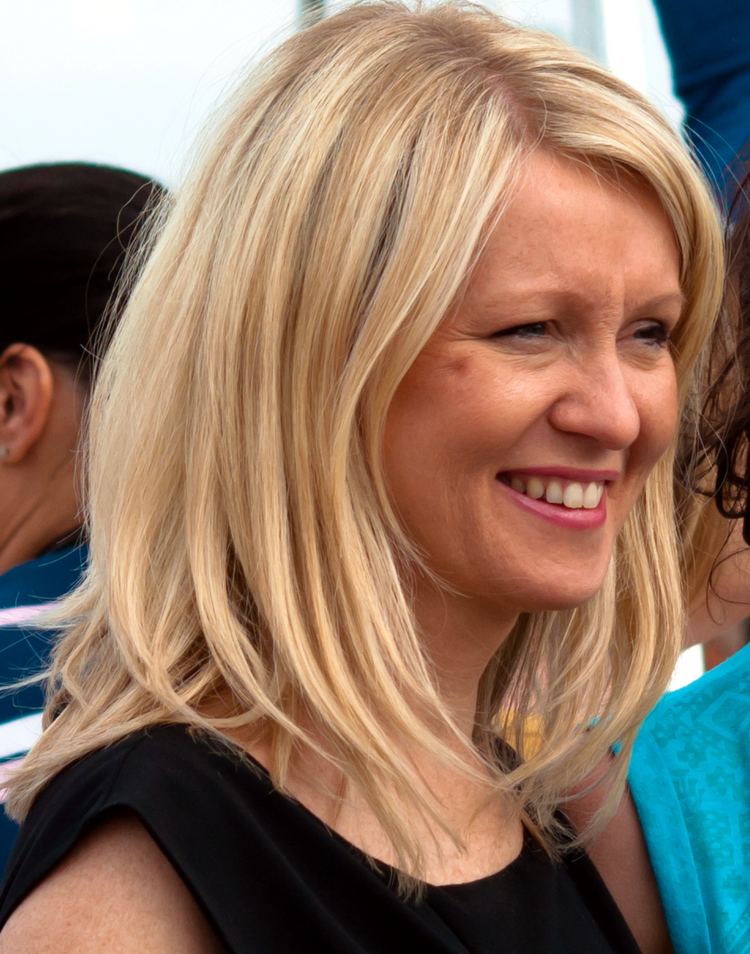 McVey, of Irish Catholic descent, was born in Liverpool and educated at the Belvedere School, before reading Law at Queen Mary University of London (LLB) and Radio Journalism at City University London (MA). In July 2009, McVey graduated with the degree of MSc (with Distinction) in Corporate Governance from Liverpool John Moores University, and also won the North of England Excellence Award for her work.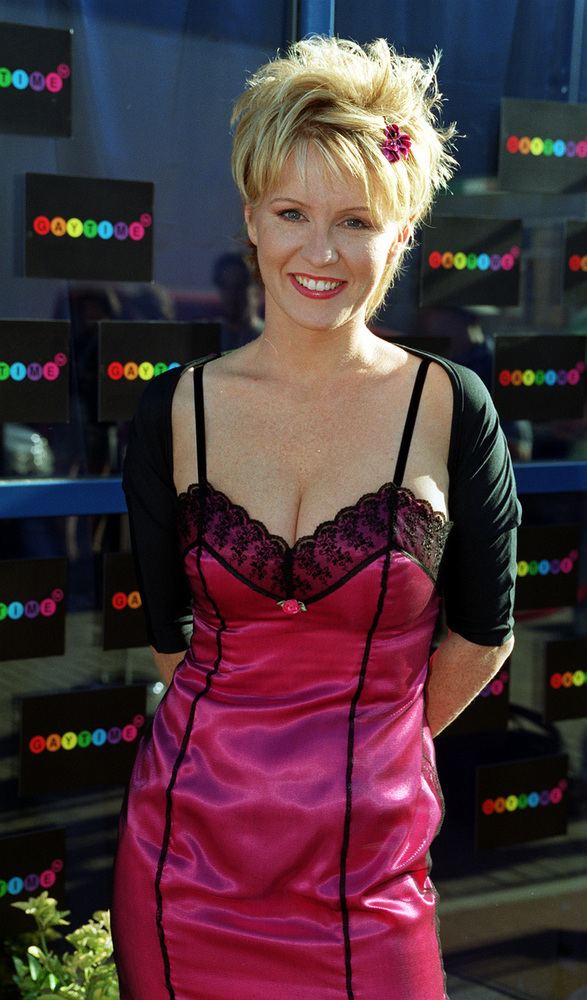 From 2000 to 2006, McVey was a director of her family's Liverpool-based construction business J. G. McVey & Co. (run by her father) which specialised in demolition and site clearance, land reclamation and regeneration. In 2003, the firm received two immediate prohibition safety notices with which the company complied.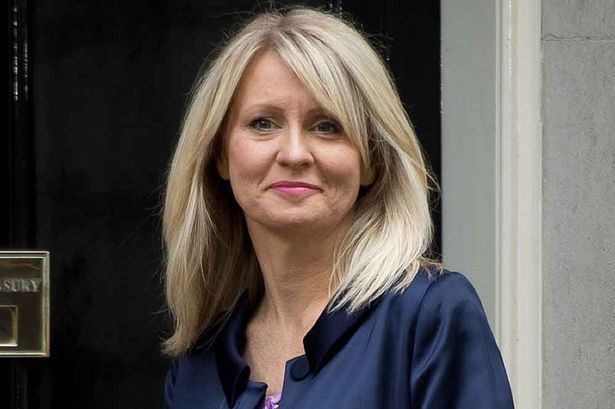 McVey returned to the family business after university, while undertaking a postgraduate course in Radio Journalism at City University, before embarking on a career in the media, both as a presenter and producer.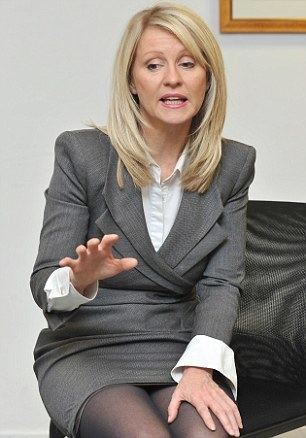 McVey was a co-presenter of the summer holiday Children's BBC strand But First This in 1991, and has subsequently presented and produced a wide range of programmes, co-hosting GMTV, BBC1's science entertainment series How Do They Do That?, 5's Company, The Heaven and Earth Show, Shopping City, BBC2's youth current affairs programme Reportage, and Channel 4's legal series Nothing But The Truth with Ann Widdecombe. McVey has debated at the Oxford Union and took part in Eve Ensler's The Vagina Monologues at the Empire Theatre, Liverpool.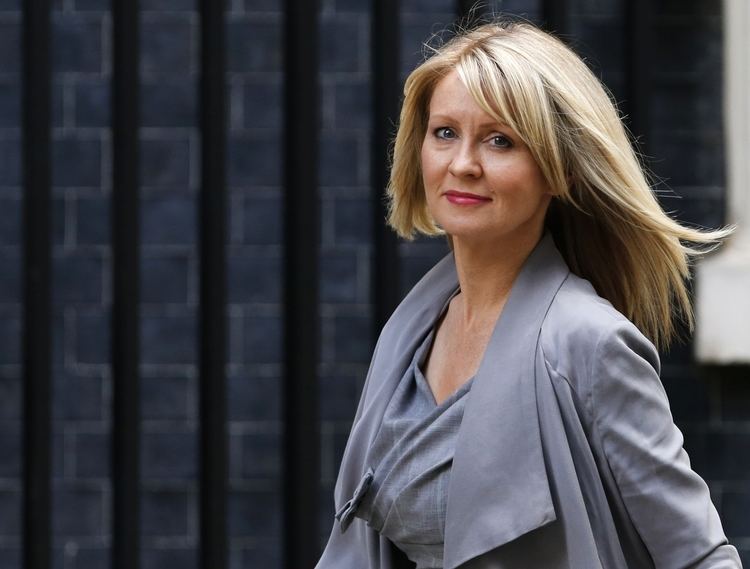 McVey returned to Liverpool and set up her own business, Making It (UK) Ltd, which provides training for small and medium enterprises, as well as providing office space for new startup businesses which led to her founding "Winning Women", supported by funding from the North West Regional Development Agency.
A supporter of Conservative Way Forward, a Thatcherite organisation, McVey was selected to stand as the Conservative Party candidate in the 2005 general election for the Wirral West constituency, but lost to the sitting Labour MP Stephen Hesford by 1,097 votes.
In the 2010 general election, McVey gained Wirral West defeating the Labour candidate, Phil Davies, by a 2,436 majority (16,726 votes cast, 42.5% vote share). In 2010, McVey was Parliamentary Private Secretary to then-Employment Minister Chris Grayling. From September 2012 to October 2013, she was Parliamentary Under-Secretary for Work and Pensions.
In December 2013, she was formally reprimanded for using House of Commons notepaper and postage to electioneer for the Conservative Party; she apologised and repaid the £300 costs.
At his 7 October 2013 reshuffle, David Cameron appointed her Minister of State for Employment in the Department for Work and Pensions. McVey was sworn into the Privy Council on 27 February 2014.
In April 2014, McVey was criticised on social media for attacking the Wirral Labour Group in a tweet published while a memorial service for the Hillsborough disaster was being held at Anfield. Later, in a radio interview with BBC Radio Merseyside, she expressed regret over the mistiming of her communication and also stated that she did not personally send the tweet.
John McDonnell, the current Shadow Chancellor of the Exchequer, discussed a "Sack Esther McVey Day" among Labour activists and politicians, saying that "a whole group in the audience" argued 'Why are we sacking her? Why aren't we lynching the bastard?'" Conservative Party chairman Grant Shapps requested Labour to withdraw the whip following the "sickening demand, in public, for a violent attack" on an MP". McDonnell described McVey as "the stain of inhumanity" in a Commons debate in 2015. "I simply reported what was shouted out at a public meeting", he said. The issue reemerged in September 2016 when Labour MP Jess Phillips was interviewed by LBC. While disagreeing with McVey's politics, she described McDonnell's comments as "utterly despicable", and added "I cannot imagine why he refuses to apologise".
In the 2015 general election McVey was defeated by the Labour candidate Margaret Greenwood who gained the Wirral West seat by 417 votes.
After losing her seat, McVey took up the post of chair of the British Transport Police Authority from November 2015, on a four-year contract with a three months' notice requirement. However, 10 days after it was announced that a 2017 general election would take place, McVey resigned the post having been paid between £86,000 and £89,000 in 15 months. Between the elections she also had part-time jobs as a special adviser to two investment firms and a fellowship at the University of Hull.
In April 2017, McVey was selected to succeed George Osborne as the Conservative candidate for the June 2017 general election in his safe seat of Tatton. She was elected, with around the same vote share as Osborne gained in 2015 (58.6%), but with a decreased majority.
McVey lives in West Kirby, Wirral. When in London, she formerly shared a flat in Pimlico with Conservative colleague, Philip Davies. The arrangement end when McVey lost her first seat at the 2015 general election.
A longstanding friend of Kate McCann, McVey helped her family set up the Madeleine McCann Fund, becoming a founding trustee.