Alma mater

University of Chicago


Height

1.57 m




Occupation

Actress




Spouse

Shaun So (m. 2008)




Name

Anna Chlumsky




Children

Penelope Joan




Role

Actress










Born

December 3, 1980 (age 42) (

1980-12-03

) Chicago, Illinois, U.S.


Years active

1989–1995; 2005–present




Parents

Frank Chlumsky, Nancy L. Chlumsky




Movies and TV shows

My Girl, Veep, My Girl 2, In the Loop, Gold Diggers


Similar People

Macaulay Culkin, Shaun So, Julia Louis‑Dreyfus, Tony Hale, Reid Scott
Conversations with anna chlumsky of veep
Anna M. Chlumsky (born December 3, 1980) is an American actress. She began her career as a child actress, best known playing the lead role of Vada Sultenfuss in My Girl (1991) and its 1994 sequel. Between 1999 and 2005, Chlumsky's career entered a hiatus while she attended college. She returned to acting with roles in several independent films, including Blood Car (2007) and In the Loop (2009). Since 2012, Chlumsky has portrayed Amy Brookheimer on the HBO television series Veep, for which she has received five consecutive nominations for the Primetime Emmy Award for Outstanding Supporting Actress in a Comedy Series.
Contents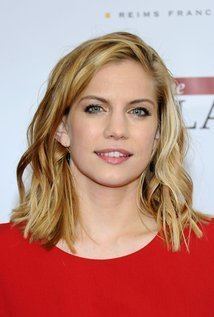 Early life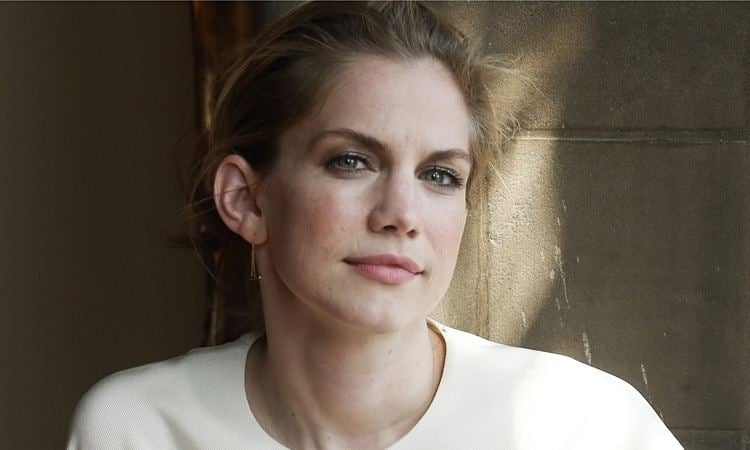 Chlumsky was born in Chicago, Illinois, the daughter of Nancy (née Zuncic), a singer, actress, and former flight attendant, and Frank Chlumsky, Jr., a chef and saxophone player. She was raised in a Roman Catholic family. Chlumsky is of Czech and Croatian descent.
1989–1998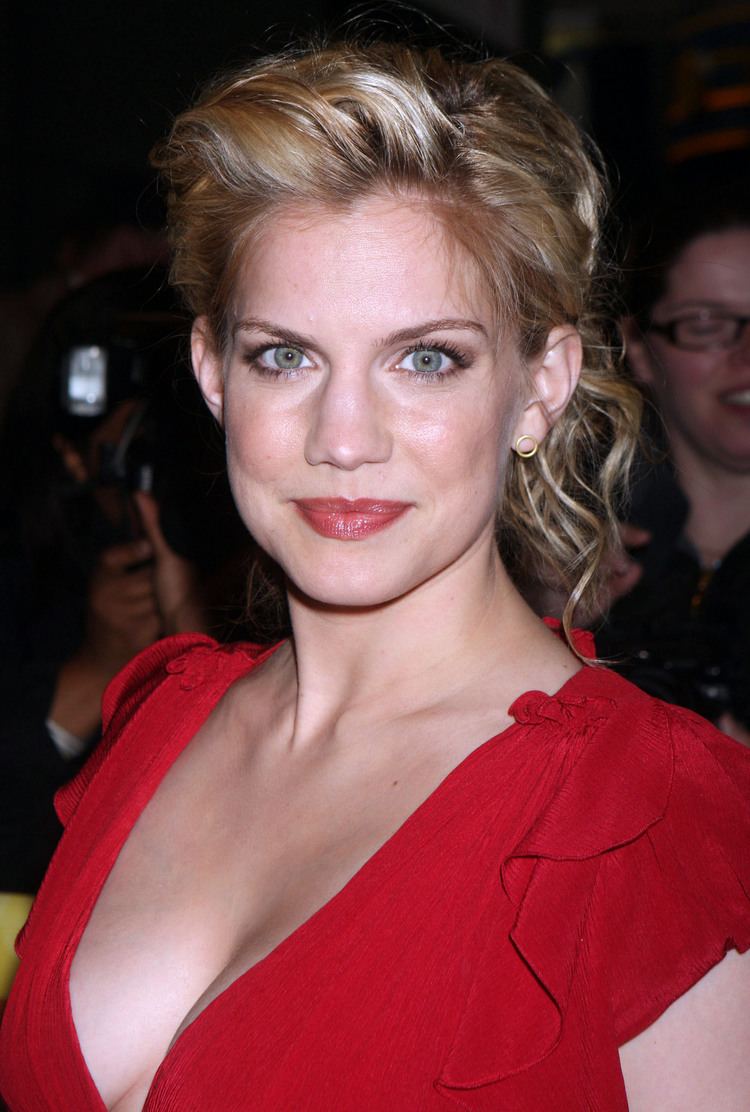 Chlumsky entered show business at an early age, modeling with her mother in an advertising campaign, though her roles in My Girl (1991) and My Girl 2 (1994) brought her fame. She also starred in Trading Mom (1994) alongside Sissy Spacek, as well as in Gold Diggers: The Secret of Bear Mountain with Christina Ricci. In the mid to late 1990s, she appeared or starred in several television films and series.
1999–2005: Hiatus from acting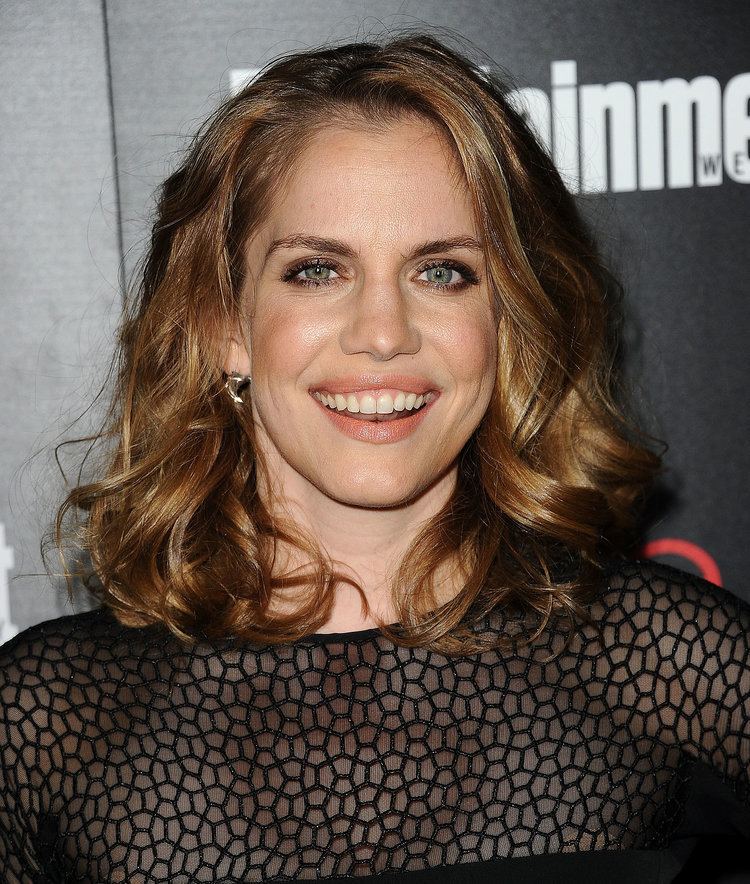 Chlumsky attended the University of Chicago, graduating in 2002 with a BA in International Studies. After graduation she worked as a fact-checker for the Zagat Survey and served as an editorial assistant for a HarperCollins science fiction-fantasy imprint. She found this work unsatisfying and decided to return to acting. She went to the Atlantic Acting School in Manhattan to receive formal training.
2006–present: Return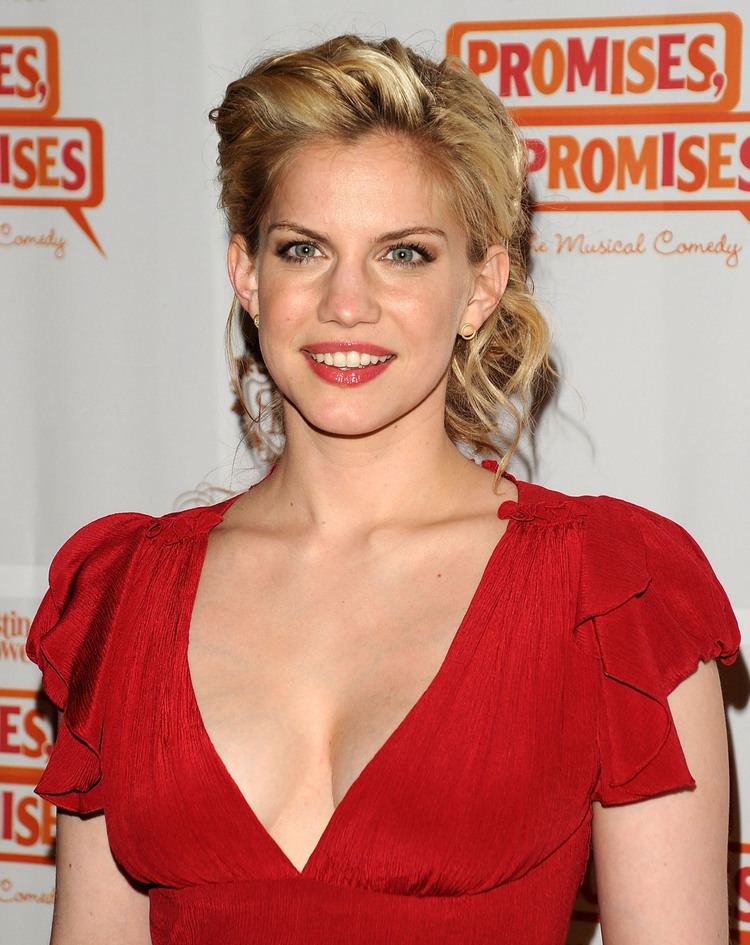 Chlumsky appeared as Mary Calvin in a season 17 episode of Law & Order, first airing on January 12, 2007; and as Lisa Klein in a season 20 episode, first airing March 15, 2010. In March 2007, she appeared in the 30 Rock episode "The Fighting Irish" as Liz Lemler, a romantic rival of protagonist Liz Lemon, who receives flowers meant for Lemler. Chlumsky was in four episodes of the ABC dramedy Cupid in 2009.
She starred in the Off Broadway production of Unconditional by Brett C. Leonard at The Public Theater, which opened on February 2008; it was produced by the LAByrinth Theater Company, She also starred in Lanford Wilson's Balm in Gilead in November 2005 at the American Theatre of Actors in New York City.
In 2009 she appeared in Armando Iannucci's BBC Films political satire In The Loop, co-starring with Peter Capaldi, Tom Hollander, Chris Addison, James Gandolfini, and Mimi Kennedy, a quasi-spinoff of Iannucci's BBC TV series The Thick of It. She plays Liza, a State Department assistant in the movie. From 2012, Chlumsky has played Amy Brookheimer, aide to Julia Louis-Dreyfus's character in HBO's Veep, also produced by Iannucci. In June 2012, she starred in the world premiere of David Adjmi's 3C at the Rattlestick Playwrights Theater in New York.
Dan Aykroyd, who played her father in the two My Girl films, has said that a script for a third film has been in development since 2003. In April 2012 Chlumsky "put to rest" any rumors that such a film was in development. In addition to her role on Veep, Chlumsky has appeared in multiple television series between 2011 and 2013, including White Collar, Law & Order: Special Victims Unit, and NBC's adaptation of Hannibal.
Chlumsky has appeared on Broadway in You Can't Take It with You, and beginning in April 2015 as editor Iris Peabody in the comedy Living on Love, with Renee Fleming, Jerry O'Connell and Douglas Sills.
On June 9, 2017 AMC Networks announced that Chlumsky would appear in the fourth season of Halt and Catch Fire.
Personal life
In October 2007, Chlumsky announced her engagement to Army Reserve member Shaun So; the two had met as students at the University of Chicago in 2000. So was deployed to Afghanistan from 2004 to 2006. They married on March 8, 2008, in Brooklyn, New York and have two daughters.
In 2017 during an interview in RuPaul's "What's the Tee?" podcast, she stated that she has lived in Brazil and speaks fluent Brazilian Portuguese.
Filmography
Actress
2021
Rugrats (TV Series short)
as
Charlotte Pickles / Charlotte
- Reptar Day!/Mission to the Little (2023) - Charlotte Pickles (voice)
- Tommy the Giant/Nanny Pip (2023) - Charlotte Pickles (voice)
- Gramping (2023) - Charlotte Pickles (voice)
- Bottles Away/Extra Pickles (2023) - Charlotte Pickles (voice)
- Tot Springs Showdown (2023) - Charlotte Pickles (voice)
- Snake in the Grass/Ancient Treasure (2023) - Charlotte Pickles (voice)
- Crossing the Antarctic/Chuckie in Charge (2023) - Charlotte Pickles (voice)
- Susie the Artist/A Horse is a Horse (2022) - Charlotte Pickles (voice)
- House of Cardboard/Fluffy Moves In (2022) - Charlotte Pickles (voice)
- Night Crawler/Goblets and Goblins (2022) - Charlotte Pickles (voice)
- Lucky Smudge/Our Friend Twinkle (2022) - Charlotte Pickles (voice)
- I, Baby/Fan-Gelica (2022) - Charlotte Pickles (voice)
- Queen Bee/Phone Alone (2022) - Charlotte Pickles (voice)
- Rescuing Cynthia (2022) - Charlotte Pickles (voice)
- Traditions (2021) - Charlotte (voice)
- The Werewoof Hunter (2021) - Charlotte (voice)
- The Bubbe and Zayde Show/The Perfect Myth (2021) - Charlotte (voice)
- The Future Maker/Goodbye Reptar (2021) - Charlotte (voice)
- One Big Happy Family/The Last Balloon (2021) - Charlotte (voice)
- Tail of the Dogbot/Jonathan for a Day (2021) - Charlotte (voice)
- Second Time Around (2021) - Charlotte (voice)
2022
Inventing Anna (TV Mini Series)
as
Vivian Kent
- Dangerously Close (2022) - Vivian Kent
- Too Rich for Her Blood (2022) - Vivian Kent
- Cash on Delivery (2022) - Vivian Kent
- Friends in Low Places (2022) - Vivian Kent
- Check Out Time (2022) - Vivian Kent
- A Wolf in Chic Clothing (2022) - Vivian Kent
- Two Birds, One Throne (2022) - Vivian Kent
- The Devil Wore Anna (2022) - Vivian Kent
- Life of a VIP (2022) - Vivian Kent
2019
64th Man (Podcast Series)
as
Ellen
- Episode #1.1 (2019) - Ellen
- Episode #1.10 - Ellen
- Episode #1.9 - Ellen
- Episode #1.8 - Ellen
- Episode #1.7 - Ellen
- Episode #1.6 - Ellen
- Episode #1.5 - Ellen
- Episode #1.4 - Ellen
- Episode #1.3 - Ellen
- Episode #1.2 - Ellen
2012
Veep (TV Series)
as
Amy Brookheimer
- Veep (2019) - Amy Brookheimer
- Oslo (2019) - Amy Brookheimer
- Super Tuesday (2019) - Amy Brookheimer
- South Carolina (2019) - Amy Brookheimer
- Pledge (2019) - Amy Brookheimer
- Discovery Weekend (2019) - Amy Brookheimer
- Iowa (2019) - Amy Brookheimer
- Groundbreaking (2017) - Amy Brookheimer
- A Woman First (2017) - Amy Brookheimer
- Judge (2017) - Amy Brookheimer
- Blurb (2017) - Amy Brookheimer
- Qatar (2017) - Amy Brookheimer
- Chicklet (2017) - Amy Brookheimer
- Justice (2017) - Amy Brookheimer
- Georgia (2017) - Amy Brookheimer
- Library (2017) - Amy Brookheimer
- Omaha (2017) - Amy Brookheimer
- Inauguration (2016) - Amy Brookheimer
- Kissing Your Sister (2016) - Amy Brookheimer
- Camp David (2016) - Amy Brookheimer
- Congressional Ball (2016) - Amy Brookheimer
- C**tgate (2016) - Amy Brookheimer
- Thanksgiving (2016) - Amy Brookheimer
- Mother (2016) - Amy Brookheimer
- The Eagle (2016) - Amy Brookheimer
- Nev-AD-a (2016) - Amy Brookheimer
- Morning After (2016) - Amy Brookheimer
- Election Night (2015) - Amy Brookheimer
- Testimony (2015) - Amy Brookheimer
- B/ill (2015) - Amy Brookheimer
- Mommy Meyer (2015) - Amy Brookheimer
- Storms and Pancakes (2015) - Amy Brookheimer
- Convention (2015) - Amy Brookheimer
- Tehran (2015) - Amy Brookheimer
- Data (2015) - Amy Brookheimer
- East Wing (2015) - Amy Brookheimer
- Joint Session (2015) - Amy Brookheimer
- Crate (2014) - Amy Brookheimer
- New Hampshire (2014) - Amy Brookheimer
- Debate (2014) - Amy Brookheimer
- Special Relationship (2014) - Amy Brookheimer
- Detroit (2014) - Amy Brookheimer
- Fishing (2014) - Amy Brookheimer
- Clovis (2014) - Amy Brookheimer
- Alicia (2014) - Amy Brookheimer
- The Choice (2014) - Amy Brookheimer
- Some New Beginnings (2014) - Amy Brookheimer
- D.C. (2013) - Amy Brookheimer
- Running (2013) - Amy Brookheimer
- First Response (2013) - Amy Brookheimer
- Shutdown (2013) - Amy Brookheimer
- Andrew (2013) - Amy Brookheimer
- Helsinki (2013) - Amy Brookheimer
- The Vic Allen Dinner (2013) - Amy Brookheimer
- Hostages (2013) - Amy Brookheimer
- Signals (2013) - Amy Brookheimer
- Midterms (2013) - Amy Brookheimer
- Tears (2012) - Amy Brookheimer
- Full Disclosure (2012) - Amy Brookheimer
- Baseball (2012) - Amy Brookheimer
- Nicknames (2012) - Amy Brookheimer
- Chung (2012) - Amy Brookheimer
- Catherine (2012) - Amy Brookheimer
- Frozen Yoghurt (2012) - Amy Brookheimer
- Fundraiser (2012) - Amy Brookheimer
2017
Deadly Manners (Podcast Series)
as
Nancy Clark
- Chapter 10 (2017) - Nancy Clark
- Chapter 9 (2017) - Nancy Clark
- Chapter 8 (2017) - Nancy Clark
- Chapter 7 (2017) - Nancy Clark
- Chapter 6 (2017) - Nancy Clark
- Chapter 5 (2017) - Nancy Clark
- Chapter 4 (2017) - Nancy Clark
- Chapter 3 (2017) - Nancy Clark
- Chapter 2 (2017) - Nancy Clark
- Chapter 1 (2017) - Nancy Clark
2017
Halt and Catch Fire (TV Series)
as
Katie Herman
- Goodwill (2017) - Katie Herman
- Who Needs a Guy (2017) - Katie Herman
- A Connection Is Made (2017) - Katie Herman
- Nowhere Man (2017) - Katie Herman
- Tonya and Nancy (2017) - Katie Herman
2016
Robot Chicken (TV Series short)
as
Kelly / Nurse
- Western Hay Batch (2016) - Kelly / Nurse (voice)
2015
American Girl Dolls: The Action Movie with Anna Chlumsky (Video)
as
Kirsten Larsen
2015
The End of the Tour
as
Sarah
2014
Floating Sunflowers (Short)
as
June
2013
Hannibal (TV Series)
as
Miriam Lass
- Yakimono (2014) - Miriam Lass
- Futamono (2014) - Miriam Lass
- Sorbet (2013) - Miriam Lass
- Entrée (2013) - Miriam Lass
2013
Bert and Arnie's Guide to Friendship
as
Sabrina
2013
Prez (Short)
as
Mrs. Shelby
2012
Law & Order: Special Victims Unit (TV Series)
as
Jocelyn Paley
- Twenty-Five Acts (2012) - Jocelyn Paley
2012
Army Wives (TV Series)
as
Jessica
- Tough Love (2012) - Jessica
2011
White Collar (TV Series)
as
Melissa / Melissa Matthews
- Countdown (2011) - Melissa
- Where There's a Will (2011) - Melissa Matthews
2011
Three Weeks, Three Kids (TV Movie)
as
Jennifer Mills
2011
Lights Out (TV Series)
as
Charlie
- Head Games (2011) - Charlie
- The Shot (2011) - Charlie
2010
Civil Unions: A Love Story (Short)
2010
The Quinn-tuplets (TV Movie)
as
Rachel Quinn
2010
Covert Affairs (TV Series)
as
Vivian Long
- I Can't Quit You, Baby (2010) - Vivian Long
2007
Law & Order (TV Series)
as
Lisa Klein / Mary Calvin
- Innocence (2010) - Lisa Klein
- Charity Case (2007) - Mary Calvin
2009
House Rules (TV Movie)
as
Scotty Fisher
2009
12 Men of Christmas (TV Movie)
as
Jan Lucas
2009
Cupid (TV Series)
as
Josie
- My Fair Masseuse (2009) - Josie
- Shipping Out (2009) - Josie
- The Tommy Brown Affair (2009) - Josie
- The Great Right Hope (2009) - Josie
2007
Eight Days a Week (TV Movie)
as
Riley McGann
2007
30 Rock (TV Series)
as
Other Liz
- The Fighting Irish (2007) - Other Liz
1998
Early Edition (TV Series)
as
Megan Clark
- Teen Angels (1998) - Megan Clark
1998
Cupid (TV Series)
as
Jill
- Meat Market (1998) - Jill
1997
Miracle in the Woods (TV Movie)
as
Gina Weatherby / Field Pea
1997
A Child's Wish (TV Movie)
as
Missy Chandler
1995
Gold Diggers: The Secret of Bear Mountain
as
Jody Salerno
1994
My Girl 2
as
Vada Sultenfuss
1991
My Girl
as
Vada Sultenfuss
1989
Uncle Buck
as
School Child
Self
2022
Covenant House: More Than a House (TV Special documentary)
as
Self
2015
Today (TV Series)
as
Self / Self - Guest
- Episode dated 4 August 2022 (2022) - Self - Guest
- Episode dated 8 June 2017 (2017) - Self
- Episode dated 11 May 2016 (2016) - Self
- Episode dated 11 August 2015 (2015) - Self
- Episode dated 22 May 2015 (2015) - Self - Guest
2022
The Kelly Clarkson Show (TV Series)
as
Self
- Anna Chlumsky/Cam/Anjelah Johnson-Reyes/Blessing Offor (2022) - Self
2022
The Drew Barrymore Show (TV Series)
as
Self - Guest
- Aida Rodriguez/Anna Chlumsky/John Kanell (2022) - Self - Guest
2022
Access Hollywood (TV Series)
as
Self
- Episode #26.141 (2022) - Self
2013
The Talk (TV Series)
as
Self
- Anna Chlumsky/Misty Copeland (2022) - Self
- Guest Co-Hostess Kelly Osbourne/Eric Dane/Anna Chlumsky/Chef Jason Santos (2015) - Self
- Guest Co-Hostess Pat Harvey/Khloe Kardashian/Anna Chlumsky/Chi-Lan Lieu (2013) - Self
2014
Live with Kelly and Mark (TV Series)
as
Self / Self - Guest
- Anna Chlumsky/Elena Ricardo (2022) - Self
- Katie Lowes/Bear Grylls/Anna Chlumsky (2019) - Self
- Holly Hunter/Anna Chlumsky/Becki Newton/Philip Phillips (2018) - Self
- Auto Show Week - Day 4 (2017) - Self - Guest
- Guest Co-Host John Leguizamo/Liam Hemsworth/Anna Chlumsky/Dr. Wendy Bazilian (2016) - Self - Guest
- John Slattery/Anna Chlumsky (2015) - Self
- Omar Epps/Anna Chlumsky (2014) - Self
2019
The Late Late Show with James Corden (TV Series)
as
Self
- Anna Chlumsky/Charlie Day/Bastille (2022) - Self
- Bill Hader/Anna Chlumsky/Allly Brooke/Tyga (2019) - Self
2022
In Creative Company (Podcast Series)
as
Self
- Inventing Anna with Julia Garner, Anna Chlumsky, Katie Lowes, Laverne Cox Alexis Floyd & Arian Moayad (2022) - Self
2022
Ok! TV (TV Series)
as
Self
- Episode #9.47 (2022) - Self
2015
Good Morning America (TV Series)
as
Self - Guest / Self
- Episode dated 11 February 2022 (2022) - Self - Guest
- Episode #44.63 (2019) - Self - Guest
- Episode dated 16 April 2015 (2015) - Self
2016
Entertainment Tonight (TV Series)
as
Self
- Episode #41.129 (2022) - Self
- Episode #38.173 (2019) - Self
- Episode #36.262 (2017) - Self
- Episode #36.6 (2016) - Self
2022
Jimmy Kimmel Live! (TV Series)
as
Self - Guest
- Josh Gad/Anna Chlumsky/The Weather Station (2022) - Self - Guest
2020
Save West Bank Cafe (TV Special)
as
Self
2019
The 71st Primetime Emmy Awards (TV Special)
as
Self - Nominee & Presenter
2019
Life is Short with Justin Long (Podcast Series)
as
Self - Guest
- Anna Chlumsky (2019) - Self - Guest
2016
The Late Show with Stephen Colbert (TV Series)
as
Self / Amy Brookheimer
- Julia Louis-Dreyfus/Anna Chlumsky/Tony Hale/Reid Scott/Timothy Simons (2019) - Self / Amy Brookheimer
- Jim Gaffigan/Anna Chlumsky/Louie Anderson (2017) - Self
- Bill O'Reilly/Anna Chlumsky/Aesop Rock (2016) - Self
2016
Last Call with Carson Daly (TV Series)
as
Self
- Anna Chlumsky/Robert DeLong/King Keraun (2019) - Self
- Anna Chlumsky/GEMS/David Kwong (2016) - Self
2019
The IMDb Show (TV Series)
as
Self - Guest
- Take 5 With Anna Chlumsky (2019) - Self - Guest
2019
Larry King Now (TV Series)
as
Self - Guest
- Anna Chlumsky (2019) - Self - Guest
2019
GMA3: Strahan, Sara & Keke (TV Series)
as
Self
- Episode dated 7 January 2019 (2019) - Self
2014
E! Live from the Red Carpet (TV Series)
as
Self
- The 2017 Primetime Emmy Awards (2017) - Self
- The 2017 Screen Actors Guild Awards (2017) - Self
- The 2015 Screen Actors Guild Awards (2015) - Self
- The 2014 Primetime Emmy Awards (2014) - Self
- The 2014 Screen Actors Guild Awards (2014) - Self
2017
The 69th Primetime Emmy Awards (TV Special)
as
Self - Nominee
2017
Extra (TV Series)
as
Self
- Episode #23.268 (2017) - Self
2017
Hollywood Game Night (TV Series)
as
Self - Celebrity Player
- Veep vs. The Walking Dead (2017) - Self - Celebrity Player
2015
Conan (TV Series)
as
Self - Guest
- The Cast of 'Veep'/Mastodon (2017) - Self - Guest
- Larry King/Anna Chlumsky/Yelawolf Featuring Travis Barker (2015) - Self - Guest
2017
Harry (TV Series)
as
Self
- "Veep" Actress Anna Chlumsky/Food You Should Make with Dennis The Prescott/"Underground" Star Amirah Vann (2017) - Self
2017
The Insider (TV Series)
as
Self
- Episode #13.190 (2017) - Self
2017
The 23rd Annual Screen Actors Guild Awards (TV Special)
as
Self - Nominee
2016
The 68th Primetime Emmy Awards (TV Special)
as
Self - Nominee
2016
Unqualified (Podcast Series)
as
Self - Guest
- Anna Chlumsky (2016) - Self - Guest
2016
Tavis Smiley (TV Series)
as
Self
- Episode dated 12 May 2016 (2016) - Self
2016
The Chew (TV Series)
as
Self - Guest
- Big Bites on a Budget (2016) - Self - Guest
2015
The 67th Primetime Emmy Awards (TV Special)
as
Self - Nominee
2015
Live from the Red Carpet: The 2015 Tony Awards (TV Special)
as
Self
2015
The 69th Annual Tony Awards (TV Special documentary)
as
Self - Presenter
2014
The 66th Primetime Emmy Awards (TV Special)
as
Self - Nominee
2014
Late Night with Seth Meyers (TV Series)
as
Self
- Dennis Miller/Anna Chlumsky/Bastille (2014) - Self
2013
Fashion Police (TV Series)
as
Self - Guest
- 2013 Emmy Awards Special (2013) - Self - Guest
2013
The 65th Primetime Emmy Awards (TV Special)
as
Self - Nominee
2013
Watch What Happens Live with Andy Cohen (TV Series)
as
Self - Guest
- Caroline Manzo & Anna Chlumsky (2013) - Self - Guest
- Christos Garkinos, Anna Chlumsky, & Christian Siriano (2013) - Self - Guest
2013
Good Day L.A. (TV Series)
as
Self
- Episode dated 29 May 2013 (2013) - Self
2012
The Late Late Show with Craig Ferguson (TV Series)
as
Self - Guest
- Episode dated 11 April 2013 (2013) - Self - Guest
- Episode #8.224 (2012) - Self - Guest
2013
Veep: Season 2 - Invitation to the Set (TV Series)
as
Self
2012
Good Afternoon America (TV Series)
as
Self - Guest
- Episode #1.3 (2012) - Self - Guest
2012
Big Morning Buzz Live (TV Series)
as
Self
- Joe Jonas/Anna Chlumsky/Colin Egglesfield (2012) - Self
2012
Making Veep (TV Short documentary)
as
Self
1995
The Lowdown (TV Series documentary)
as
Self
- The "My Girl" Girl (1995) - Self
1994
Nickelodeon Kids' Choice Awards '94 (TV Special)
as
Self
1992
1992 MTV Movie Awards (TV Special)
as
Self - Winner
1991
My Girl: A Day on Set - Bingo! (Video short)
as
Self
1991
My Girl: A Day on Set - First Kiss (Video short)
as
Self
1991
My Girl: Behind the Scenes of My Girl (Video short)
as
Self
1991
The Tonight Show Starring Johnny Carson (TV Series)
as
Self
- Jay Leno (guest host), Norm Macdonald, Mark Shields, Anna Chlumsky, Barry Manilow (1991) - Self
1991
The Arsenio Hall Show (TV Series)
as
Self
- Episode #4.42 (1991) - Self
Archive Footage
2022
Live with Kelly and Mark (TV Series)
as
Self
- Live's Pre-Oscar Show (2022) - Self
2016
Entertainment Tonight (TV Series)
as
Self
- Episode #41.66 (2021) - Self
- Episode #41.65 (2021) - Self
- Episode #36.91 (2016) - Self
- Episode dated 24 September 2016 (2016) - Self
2015
Inside Edition (TV Series documentary)
as
Self
- Taylor Swift Fan Weight Loss (2015) - Self
References
Anna Chlumsky Wikipedia
(Text) CC BY-SA