The opening screening in May 1977 attracted over 750 people, including Warren Beatty, Jack Nicholson, Julie Christie, and George Cukor. Tyrrell won the Saturn Award for Best Supporting Actress for her performance.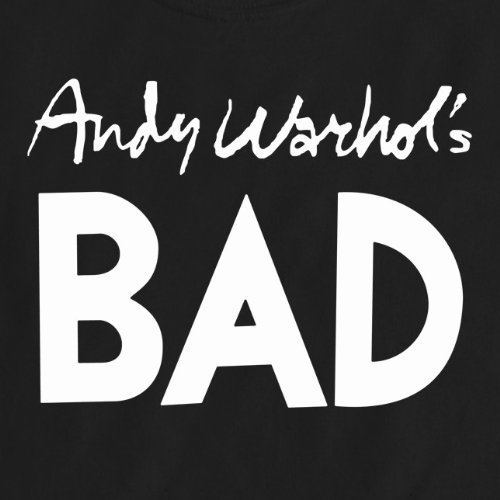 The story, which like many soap operas includes numerous subplots involving shady characters, focuses on Hazel Aiken (Carroll Baker), a Queens housewife and hairdresser who runs an electrolysis parlor in her home. She makes extra money by operating a murder-for-hire service, connecting clients with sociopathic hitwomen who perform horrific jobs like killing babies and house pets. Hazel receives unwanted attention from Detective Hughes (Charles McGregor), a corrupt cop who wants her to surrender one of her employees so he can make an arrest. Her nephew J.T. (Perry King), a sleazy drifter who wants to join her hit squad, is assigned the job of killing an autistic boy. The bodies pile up, and Hazel finally pays for her cold-blooded racket with her life.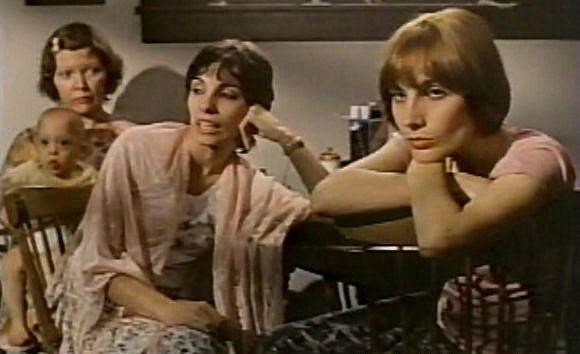 Carroll Baker - Hazel Aiken
Perry King - L.T.
Susan Tyrrell - Mary Aiken
Stefania Casini - P.G.
Cyrinda Foxe - R.C.
Susan Blond - Baby-Killing Mother
Matthew Anton - Drugstore Boy
Cathy Roskam - Drugstore Mother
Mary Boylan - Grandmother
Gordon Oas-Heim - Mr. Aiken
Michael Forella - Ice Cream Counterman
Kitty Bruce - Karla
Tere Tereba - Ingrid Joyner
Renee Paris - Sara Leachman
John Starke - Joe Leachman
Lawrence Tierney - O'Reilly-O'Crapface
Ruth Jaroslow - Electrolysis Patient
Tamara Horrocks - Angry Mother
Charles McGregor - Detective Hughes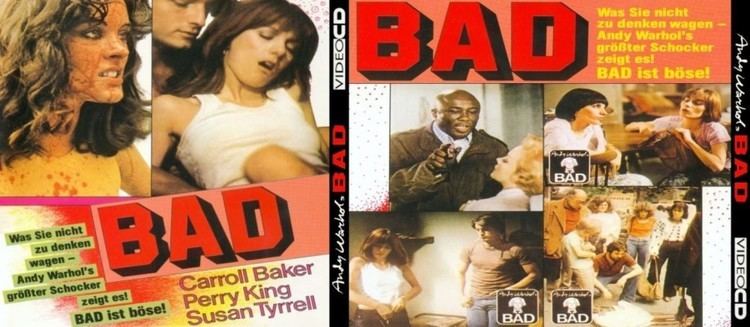 According to Perry King, Andy Warhol wanted to make a movie about "bad women and incompetent men."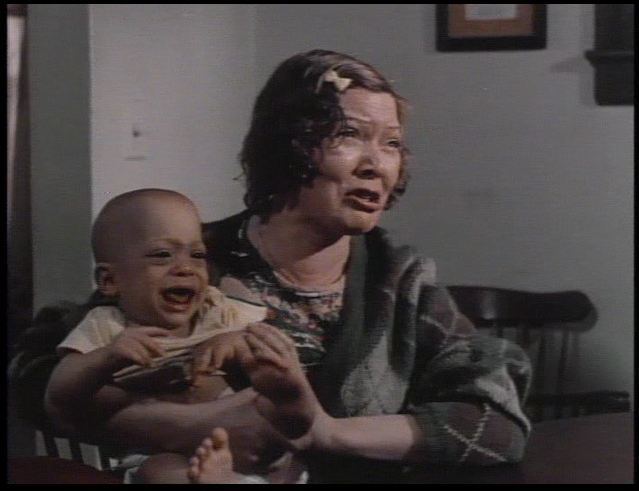 The film was written by Pat Hackett and George Abagnalo. "You come to use Andy's eyes to filter your own thoughts" said Hackett. But your whole consciousness isn't Andy Warhol's world."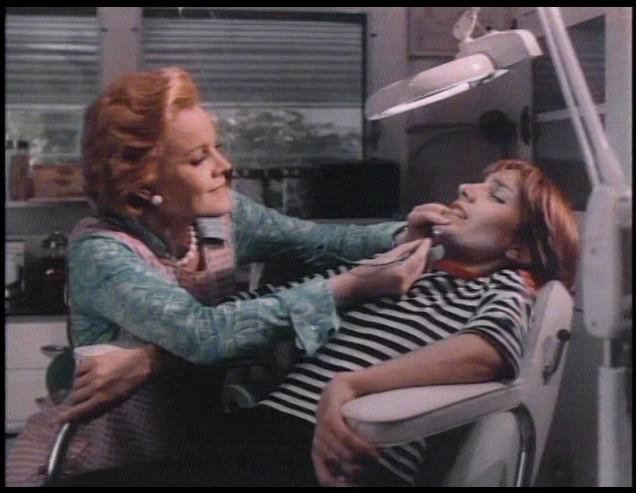 The budget of $1.5 million was more than three times any previous Warhol film and it was the first time a Warhol movie started with a definite script. Producer Jeff Tornberg raised the funds for production mostly through selling Europe distribution rights - Andy Warhol's Frankenstein had been a big hit. Filming started without an American distributor. "It was the excitement of the unknown," said Tornberg. "Everyone wants to know what Warhol can do with $1 million."
"We've always wanted to make a big movie but we've never had the money," said Warhol. "You can't go to an investor and say, 'Oh Holly will improvise, she'll think of something to improvise'. And we love the polish of a professional film. If you can direct this, you can direct anything." The lead role was meant to be played by Vivian Vance but she dropped out and was replaced by Carroll Baker. It was Baker's first film in the US in eight years. Baker had been making movies in Europe where she usually had to take her clothes off. "I'm looking to get away from that," she said. "People don't realize you're acting. They just see you're sexy and they won't take your seriously."
The movie was made without Paul Morrissey and Joe Dellesandro, the director-star team from previous Warhol movies. Perry King played a Dellesandro-type role and says the crew would sometimes call him "Joe". Director Jed Johnson was Warhol's companion at the time.
King says he was cast without auditioning. He had just been in Mandingo (1975) which he says "was a big deal because it was kind of trashy. And trashy, to the Andy Warhol universe, was what they liked. Trash was big art to them."
Filming took place in June 1976 over eight weeks.
King said Warhol "makes no effort to communicate his concept of the film, but it's a strong concept. You begin to feel it. There is a short hand among these people. There is a very special Warhol world view ere and it's hard to define. But it will lose it's edge in the professional technique."
Perry King later recalled "we actually all worked very hard on that film. Both Carroll Baker and I worked very hard especially... I think it was their attempt at a mainstream film... It was cast like it was a Hollywood film."
"You can hardly call making an Andy Warhol movie a 'comeback'," said Baker. "It's more like going to the moon! The subject is totally unique. These characters are normal, sweet looking people who are monsters without knowing they are monsters. It's an attack on middle class morality. These people have no conscience whatsoever."
Perry says he and Baker struggled until half way through the shoot. "We couldn't count on help from [director] Jed Johnson because he was just a kid and he didn't really know what he was doing," he said. They asked Susan Tyrell for help and she said they make a mistake reading the script. King says, "It sounded insane to me, but you know, she was absolutely right. If you're working on a Andy Warhol film you can't approach it like it's a conventional film with a beginning, middle and a end. You had to forget about the character arc.. This was an Andy Warhol movie. You had to give yourself over completely to that world. You had to embrace that world and one of the things you did was to improvise everything. They didn't want to do anything conventionally."
Baker later said ""It had nothing to do with film-making, it had nothing to do with any other experience I ever had. It was like working on the moon. But he (Warhol) wanted me, he cast me in it, I wanted to do it, and it was such a big hit in Europe."
King says he, Baker and Susan Tyrell threatened to quit the film if they shot a scripted scene where a baby was thrown out the window. Jed Johnson promised not to shoot the scene but King says "the minute we finished shooting and had left--they went and shot that. As much as I hate it--it really fits in with the rest of that over-the-top universe."
The Los Angeles Times film critic called the movie "morbid and depressing."