Other names

Cyrinda Foxe-Tyler




Children

Mia Tyler


Role

Actress





Name

Cyrinda Foxe




Occupation

Actress, model




Movies

Bad









Full Name

Kathleen Victoria Hetzekian




Born

February 22, 1952 (

1952-02-22

) Santa Monica, California, U.S.


Died

September 7, 2002 (Aged 50) , New York City, New York, United States


Spouse

Keith Waa (m. 2002–2002) , Steven Tyler (m. 1978–1987), David Johansen (m. 1977–1978)


Similar People

Steven Tyler, Mia Tyler, Bebe Buell, David Johansen, Chelsea Anna Tallarico


Height

5'9" (175 cm)
Steven tyler and cyrinda foxe
Cyrinda Foxe (born Kathleen Victoria Hetzekian; February 22, 1952 – September 7, 2002) was an American actress, model and publicist, best known for her role in Andy Warhol's Bad (1977). She was married to both David Johansen of the proto-punk band New York Dolls and Steven Tyler of the hard rock band Aerosmith. She is the mother of Mia Tyler.
Contents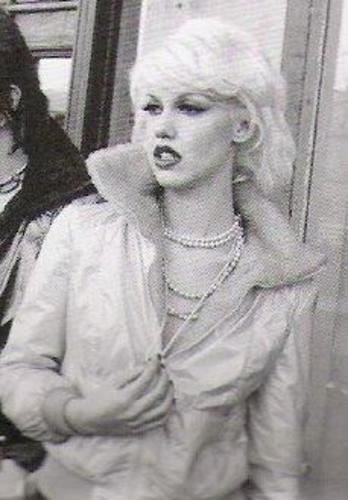 Cyrinda foxe armenian wife of steven tyler and mia tyler s mum
Early life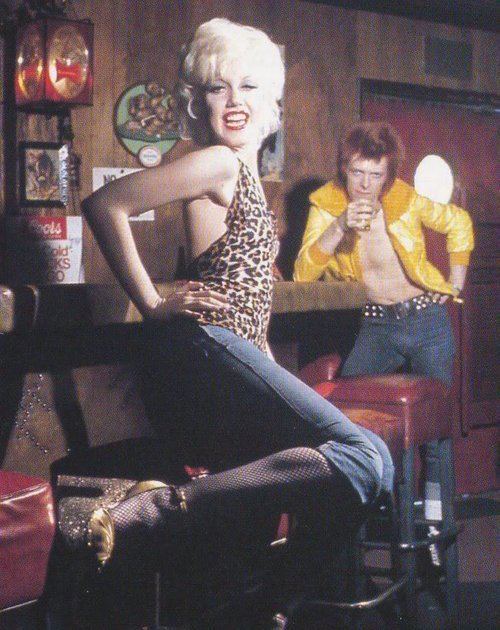 Foxe was born Kathleen Victoria Hetzekian in Santa Monica, California, to an Armenian family. She grew up as an army brat in an abusive household. After graduating high school, she lived in Texas briefly before settling in New York City, where she got a job working as an assistant to Greta Garbo. She later changed her name and began frequenting Max's Kansas City, the famous nightclub, and became an actress.
Career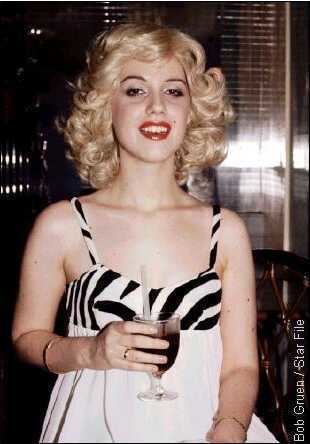 Foxe had affairs with David Bowie and James Williamson of The Stooges while working under Tony Defries as a publicist for MainMan, Bowie's management company. She also appeared in the music video for Bowie's 1973 single, "The Jean Genie."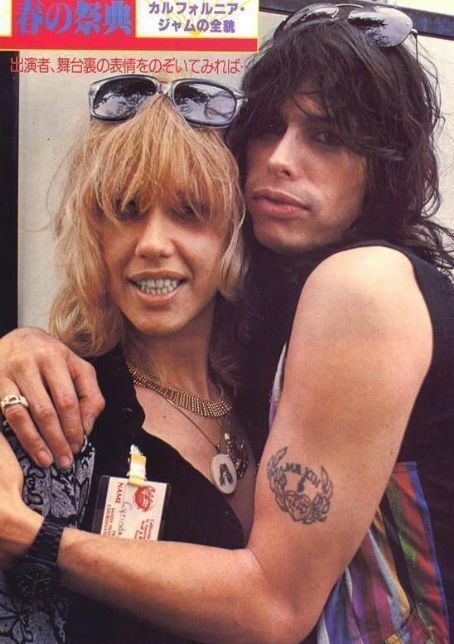 In his memoir, Arthur Kane characterized Foxe as being "bright [and] very magnetic" and having "an effervescence about her" as "[she was] very much a character of her own creation."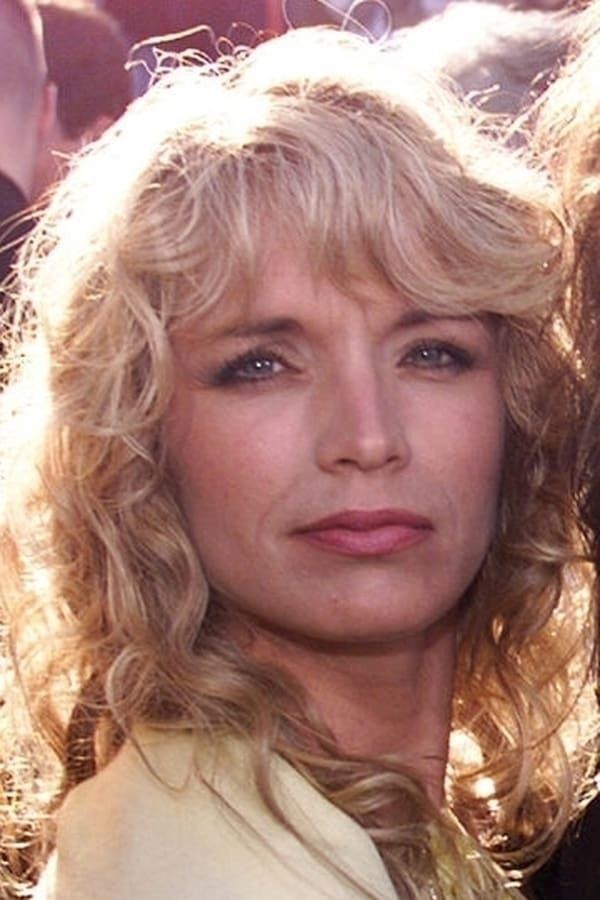 Having grown up idolizing the Rolling Stones, Foxe became very closely associated with the New York Dolls, a band often compared to the Stones. In 1977, after years of dating, she married David Johansen, the band's lead singer. It was while Foxe was married to Johansen that she met Aerosmith's lead singer, Steven Tyler.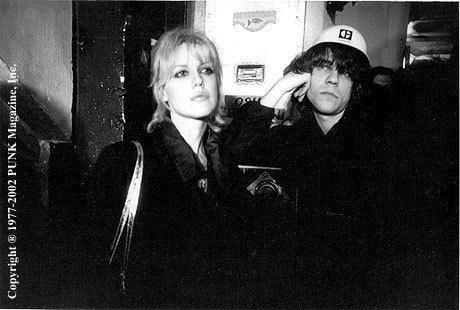 After less than a year of marriage to Johansen, Foxe left him for Steven Tyler. Foxe and Tyler married and had a daughter, Mia, but the marriage was troubled by drug addiction, extramarital affairs, and physical and emotional abuse. Foxe and Tyler divorced shortly before Aerosmith made a comeback in the late 1980s. She raised Mia in Sunapee, New Hampshire and New York City.
Personal life
In 1997, Foxe's memoir, Dream On: Livin' on the Edge with Steven Tyler and Aerosmith, co-written with Danny Fields, was published. Not long after the book was released, Foxe announced that the paperback edition of Dream On would include nude photos of Steven Tyler, but Tyler won a lawsuit in 1999, preventing Foxe from publishing the photos. In 2000, she launched a web site in which she was selling nude pictures of Tyler, but by the end of the year, the site closed.
Cyrinda Foxe's Spouses
Cyrinda Foxe was married and divorced three times. Her first marriage was with David Johansen in 1977. After a short marriage which lasted less than a year, Cyrinda left Johansen for Steven Tyler. Her second marriage was also troublesome with various issues due to which she got divorced again in 1987. In 2002, she tied the knot for a third time with Keith Waa just four days before her death.
David Johansen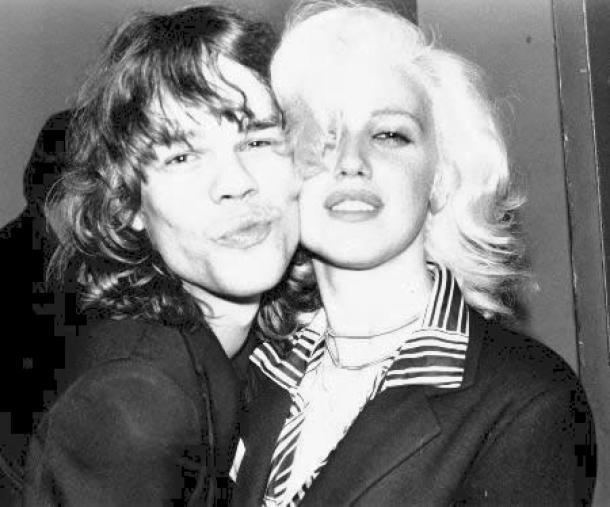 David Johansen was the first husband of Cyrinda Foxe. It was in 1972 she met David Johansen, who is an American singer, songwriter and actor. He was the lead singer in the New York Dolls band. Johansen saw her at Max's Kansas City Club and immediately knew that he wanted her in his life. Meeting the love of his life inspired him to write a song called 'Looking for a Kiss'. They were deeply in love and enjoyed their life to the fullest during this period.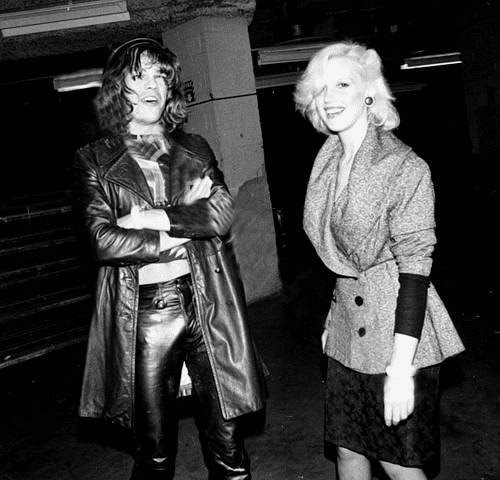 The New York Dolls was a highly influential band, and they made two classical Rock & Roll records before they got disbanded in the mid-seventies. At that time Johansen formed the David Johansen Group which taped six highly applauded albums and famous hits like "Funky but Chic" for almost the next ten years. At the same time, he also began performing Calypso, Jump Blues, and "Pre-Hayes code Rock & Roll" in the name Buster Poindexter.
In addition to his musical career, Johansen also appeared in different movies. He believed every singer could act well because, in each song, they play a unique character. Some of the movies Johansen worked include Scrooged (1988) and Let It Ride (1989). He also made some television appearances which included a season on Saturday Night Live (1975).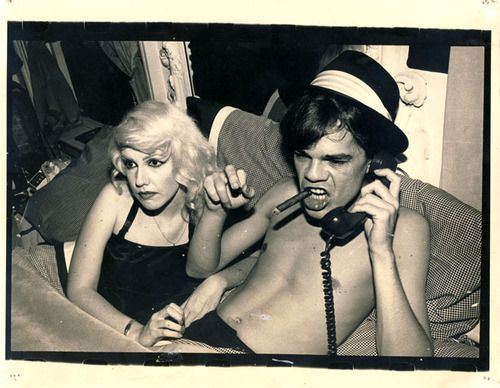 They both got married in 1977 and were having a lot fights as well and Cyrinda also started dating Steven Tyler from Aerosmith, so she left David and started to date Steven. After a short marriage which lasted less than a year, Cyrinda left Johansen.
Steven Tyler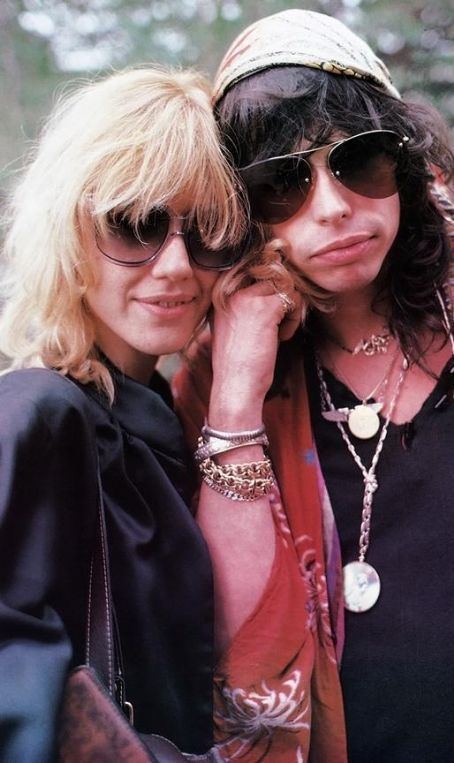 She met Aerosmith's lead singer Steven Tyler soon after her marriage with David Johansen. At that time, both the bands New York Dolls and Aerosmith were having the same management. Steven and Cyrinda got close soon, and she decided to leave David for Steven. Steven and Cyrinda got married eventually and had a daughter, Mia Tyler.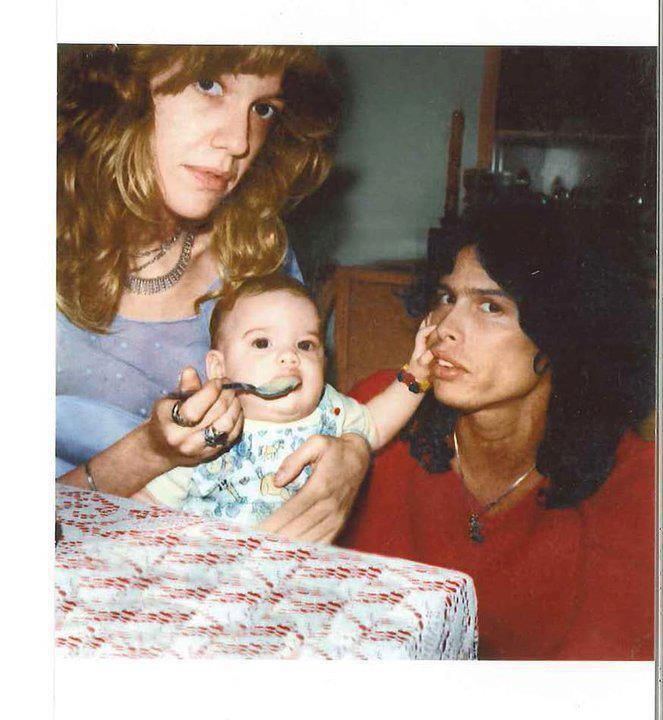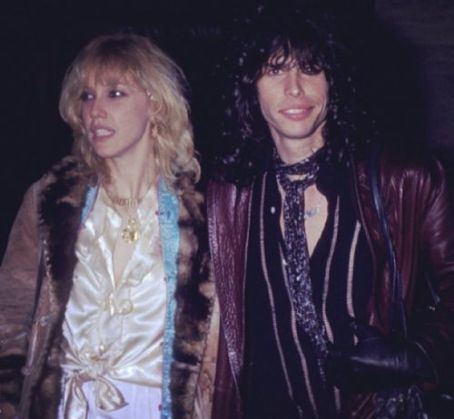 Unfortunately, their marriage was disturbed by drug addiction, extramarital affairs, and emotional and physical abuse. At the end of all that, Cyrinda and Steven got divorced shortly before Steven's band Aerosmith made a return to its lost fame in the late '80s.
In 1997, Cyrinda wrote a Book titled "Dream On: Livin' on the Edge with Steven Tyler and Aerosmith" describing her experiences with Steven Tyler. Soon after the book got published, Cyrinda declared that she would include unclothed photos of Steven in the soon to be released paperback edition of the book. Steven filed a case against this and won it and prevented Cyrinda from doing that. In the year 2000, Cyrinda came up with a web site to sell nude pictures of Steven. However, the site got shut down by the end of the year for unknown reasons.
Keith Waa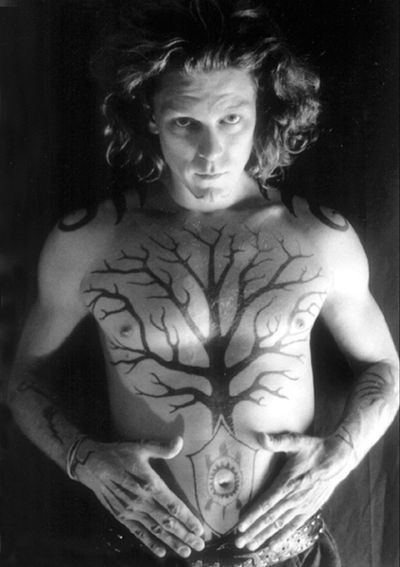 After getting divorced from Tyler, Cyrinda got married for a third time with Waa in the year 2002 in a private bedside ceremony at the Gramercy Park Hotel.Cyrinda and Keith got married on 28th August 2002 after dating for around one month.
Keith said "She's very sick, and we wanted to do it before it was too late". He also said that Steven Tyler has paid all of Cyrinda's medical expenses. "Steven has been very generous and good to us". "He's our angel from above. He's totally paid for me to be here with and care for my dear Cyrinda. I feed her and clean her and hug her and kiss her and let her know she's loved."
Since becoming terminally ill with cancer, she has been with Keith Waa, Keith took care of Cyrinda during the last year of her life and married her just four days before her death.
Cyrinda Foxe's Daughter Mia Tyler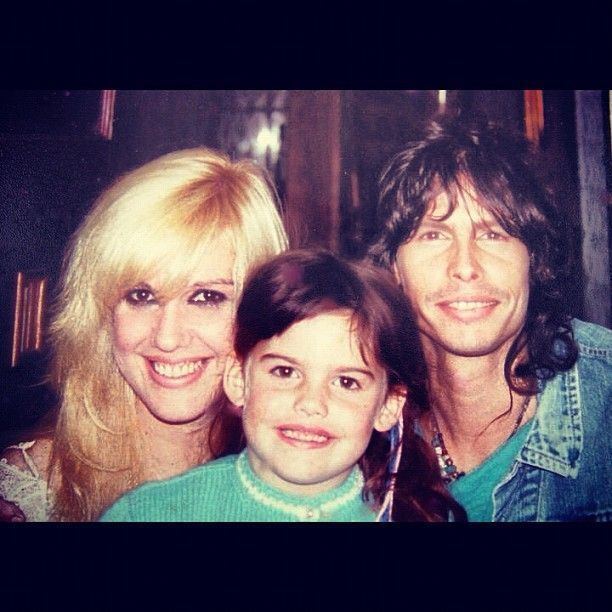 In addition to being a plus-size model who inspires many fashion enthusiasts, Mia Tyler is also a singer, an actress, and a fashion designer. She is well known for her appearances in various blockbuster movies such as People Are Dead, Where Art Thou, Rush Hour 3, and A Little Bit of Lipstick.
As a plus-size model, this multifaceted star has brilliantly carved out her own space as one of the gorgeous models of her time. She was able to inspire many plus-size women who were having low self-esteem due to their big size.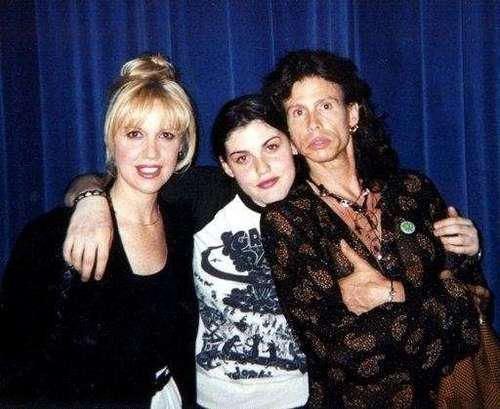 Astounded by the inspiration and love she got as a model Tyler launched her own clothing line in 2009. It was known as Revolution 1228 and stands for 'sizes 12 through 28'. She also released her autobiography named 'Creating Myself' the next year. In her Book she shares that growing up under the shadow of celebrity wasn't as glamorous as it's cracked up to be. Mia also shares scintillating details about her rock-and-roll family, as well as battling her own personal demons: dumping her mother's cocaine vial down the toilet at just eight years old, running around backstage at her father's concerts (including the one where she first met her sister, Liv), and attempting to distract herself from her pain through drug addiction and self-mutilation. Yet this memoir is ultimately a tale of redemption. Mia learns that in order to truly grow up, she must forgive both herself and those who hurt her, give up the quest for perfection, and acknowledge that she is still a work in progress.
She is also a public speaker and is believed to have a net worth of around $5 million.
Her Book Dream On: Livin' on the Edge with Steven Tyler and Aerosmith
It was in 1997, Cyrinda wrote this book which is an eye-opener to the relationship she shared with her ex-husband Steven Taylor and his band Aerosmith. Cyrinda openly admits in the book that it was written solely for money. The book is a memoir full of sexual acts, drugs, love, jealousy, betrayal, and comebacks. She admits that the publishers of the book wanted all the dirty details of her marriage with Steven Tyler. The first half of the book is about her moving to New York and getting involved in Max's Kansas City Club scene. From her tune, it is quite apparent that she is enjoying narrating those tales. By the end of the book, especially when the relationship between their daughter Mia and Steven is discussed, you may feel a little dirty. One has to keep in mind that the book was written when she was still bitter over her painful relationship with Steven.
Relationship with David Bowie
In 1972, while she was concentrating on her acting career, Cyrinda got into an affair with David Bowie. This happened at a very young age for her, and she became pregnant with David's child. She was not married then. She underwent an abortion later.
David Bowie was an English singer, songwriter and actor. He was a dominant figure in the music industry and was one of the most prominent musicians of the 20th century. He was much-admired by musicians and critics, especially for his brilliant works during the 1970s.
One of David Bowie's most popular tracks is "The Jean Genie". Bowie later asserted that he wrote it for the amusement of Cyrinda when he was spending his time with her. It was the lead single for the album Aladdin Sane (1973). It featured Cyrinda Foxe and was positioned at No. 2 on the UK Singles Chart.
Interview with Cyrinda Fox
When asked in an interview whether all the rock stars are like Steve Taylor or she just happened to select the wrong one, Cyrinda Taylor replied that she didn't pick him because he was a rockstar. She also told that if she compares Steven to any other rock star, he's like the stupidest one she ever met.
Death
In 2001, Foxe had a mild stroke. She received Medicaid and food stamps, but she had no apartment or place to live. Myra Freidman organized a benefit at CBGB to raise money for Foxe. Steven Tyler, who also paid her hospital bills, donated a signed Aerosmith guitar to the benefit, which sold for $5000. David Bowie also donated an acoustic guitar. Tyler agreed to pay for a room for Foxe at the Gramercy Park Hotel where, on August 28, 2002, she married musician Keith Waa.
Foxe died from an inoperable brain tumor on September 7, 2002.
Funeral
In 2001, Cyrinda had a stroke that left her partially paralyzed, and she was also reportedly suffering from a brain tumour. In the year 2002, Cyrinda Foxe died at the age of fifty-one of a cancerous brain tumour. Aerosmith's Steven Tyler with his daughter Mia Tyler attended the funeral of his ex-wife on Monday, September 9, 2002, in New York City. Liv Tyler was also present
Filmography
Actress
1972
David Bowie: The Jean Genie (Music Video short)
as
Cyrinda Foxe
Self
2002
Best of Bowie (Video documentary)
as
Self (segment "The Jean Genie")
2000
Top Ten (TV Series documentary)
as
Self
- Stadium Rock (2000) - Self (as Cyrinda Foxe-Tyler)
Archive Footage
2021
Breaking the Band (TV Series documentary)
as
Self
- Aerosmith (2021) - Self
References
Cyrinda Foxe Wikipedia
(Text) CC BY-SA