Bob McMullan




Australia




Australian




Andrew Leigh





Gweneth Leigh




3 sons




Australian Labor Party





3 August 1972 (age 43) Sydney, Australia (

1972-08-03

)


University of Sydney Harvard Kennedy School




Member of the Australian House of Representatives




Member of the Australian Parliament since 2010




Harvard University, University of Sydney




Battlers & Billionaires: The Story, Ethical Leadership: Creating, Leading Your Team: How to In, Disconnected, Imagining Australia: Ideas For




Justin Wolfers, Joshua Gans, Sir Anthony Barnes Atkinson





Facebook

Twitter




Australian Labor Party



Andrew Keith Leigh (born 3 August 1972) is an Australian politician and former professor of economics at the Australian National University. He has been a Labor member of the Australian House of Representatives since 2010, representing the seat of Fraser until 2016 and Fenner thereafter.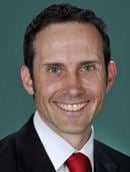 In 2011, Leigh was awarded the Economic Society of Australia's Young Economist Award. This award, presented once every two years, is given to "honour that Australian economist under the age of forty who is deemed to have made a significant contribution to economic thought and knowledge."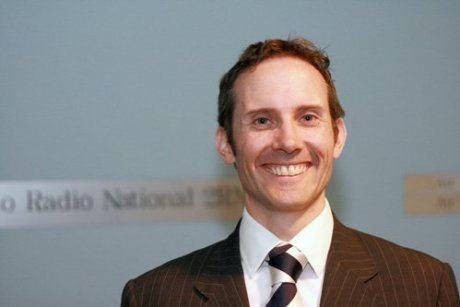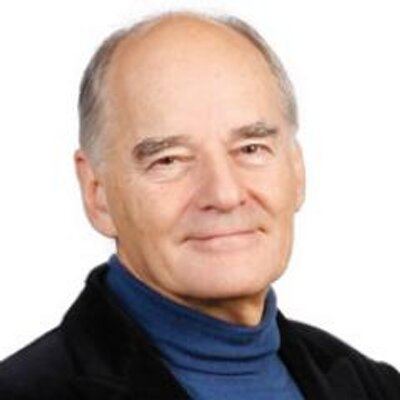 Leigh's early years of education were in Sydney, Melbourne, Malaysia and Indonesia before completing secondary education at James Ruse Agricultural High School in Sydney, New South Wales.
Leigh graduated from the University of Sydney with a Bachelor of Arts with First Class Honours in 1994, and a Bachelor of Laws with First Class Honours in 1996. He then obtained a Master of Public Administration degree and a PhD in Public Policy from the Kennedy School of Government at Harvard University. At Harvard, Leigh was a Doctoral Fellow at the Malcolm Wiener Centre for Social Policy from 2002 to 2004, and a Frank Knox Fellow from 2000 to 2004.
Prior to entering politics, Leigh worked as a lawyer for Minter Ellison (Sydney) and Clifford Chance (London) from 1995 to 1997. He was then associate to Justice Michael Kirby of the High Court of Australia from 1997 to 1998, senior trade adviser to Senator Peter Cook from 1998 to 2000, and research fellow with the Progressive Policy Institute in Washington, D.C. in 2001. He was Professor of Economics at the Australian National University from 2004 to 2010, and principal adviser to the Australian Treasury from 2008 to 2009. He also had several visiting appointments at the University of Melbourne, New York University, the Research Institute of Industrial Economics and the University of Michigan.
Over his academic career, Leigh published over 50 journal articles in the disciplines of economics, public policy and law and over 100 opinion pieces. His research findings have been discussed in The Australian, The Australian Financial Review, Christian Science Monitor, The Economist, New York Times, The Sydney Morning Herald, Time, Wall Street Journal and Washington Post.
In the 1995 NSW election, Leigh stood as the Labor candidate for the New South Wales state seat of Northcott, receiving an 8% swing, but nonetheless losing by a large margin to Barry O'Farrell.
On 24 April 2010, Leigh was selected as Labor's candidate for the Australian federal seat of Fraser following the announced retirement of Bob McMullan. Fraser is a safe Labor seat. Leigh was subsequently elected in the Australian federal election held on 21 August 2010.
In 2013, Leigh was the spokesperson on Opposition costings and on 25 March 2013, was appointed as the Parliamentary Secretary to the Prime Minister following a Cabinet reshuffle in the wake of a failed leadership challenge on Prime Minister Julia Gillard. Leigh, a supporter of Gillard, lost this position after the June 2013 Labor leadership spill.
After the 2013 election, Leigh was appointed by Bill Shorten as Labor's Shadow Assistant Treasurer and Shadow Minister for Competition.
Leigh also is part of the ranks of Australian politicians who also run marathons.
—; Burchell, David, eds. (2002). The Prince's New Clothes: Why do Australians Dislike Their Politicians. University of NSW Press. ISBN 978-0-86840-604-6.
—; Duncan, Magregor; Madden, David; Tynan, Peter (2004). Imagining Australia: Ideas for Our Future. Allen & Unwin. ISBN 978-1-74114-382-9.
— (2010). Disconnected. University of NSW Press. ISBN 978-1-74223-153-2.
— (2013). Battlers and Billionaires: The Story of Inequality in Australia. Black Inc. ISBN 978-1-86395-607-9.
— (2014). The Economics of Just About Everything: The Hidden Reasons For Our Curious Choices And Surprising Successes. Allen & Unwin. ISBN 978-1-74331-471-5.
— (2015). The Luck of Politics. Black Inc. ISBN 9781863957557.
The Naked Truth? Media and Politics in the Digital Age, University of Canberra, 1 August 2012
What Do We Eat After the Low-Hanging Fruit? A Brief Economic History of Australia, With Some Lessons for the Future, McKell Institute, 18 May 2012
Why Inequality Matters, and What We Should Do About It, Sydney Institute, 1 May 2012
Five Science Breakthroughs That Could Change Politics, University of Sydney, 18 April 2012
Clean Energy Bills, House of Representatives, 28 October 2011
Book Launch of Herb Feith's Biography, Parliament House, 6 July 2011
Fragile States and Agile Aid, Lowy Institute, 18 May 2011
Better Together: Ten Ways to Revitalise Community, Belconnen Community Forum, 20 April 2011
Revenge of the Nerds: Improving Australia's Education System, Gungahlin Community Forum, 16 March 2011
Canberra is the Best City in Australia, Festival of Dangerous Ideas, 3 October 2010
First Speech, House of Representatives, 18 October 2010
Fellow, Academy of the Social Sciences in Australia (2011)
Young Economist Award, Economic Society of Australia (2011)
Academy of the Social Sciences in Australia Early Career Award (2006)
Best Discussant Award, Annual PhD Conference in Economics and Business (2006)
Garran Oration, Institute of Public Administration Australia (2004).
Andrew Leigh Wikipedia