Monarch

Elizabeth II




Role

Australian Federal MP




Preceded by

Chris Bowen




Height

1.78 m




Preceded by

Kevin Rudd




Children

Clementine Shorten




Name

Bill Shorten








Prime Minister

Tony Abbott Malcolm Turnbull




Deputy

Anthony Albanese Tanya Plibersek




Deputy

Anthony Albanese Tanya Plibersek




Spouse

Chloe Bryce (m. 2009), Debbie Beale (m. ?–2008)




Education

Melbourne Business School (2001)




Parents

William Robert Shorten, Ann Shorten




Similar People

Tony Abbott, Malcolm Turnbull, Tanya Plibersek, Joe Hockey, Julia Gillard




Profiles




Facebook

Twitter

Instagram
Bill shorten speech to the australian christian lobby 2014 conference
William Richard Shorten (born 12 May 1967) is an Australian politician who is the current Leader of the Opposition in the Parliament of Australia, in his capacity as Leader of the Australian Labor Party, after being elected party leader at the 2013 Labor leadership ballot. Shorten led Labor at the 2016 federal election at which the Liberal/National Coalition retained majority government by a single seat.
Contents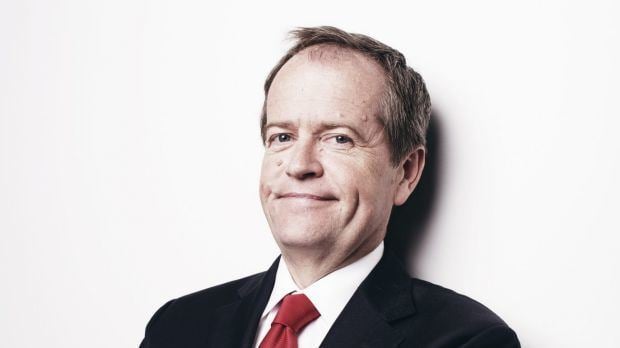 Shorten was first elected to the House of Representatives seat of Maribyrnong in Victoria upon the defeat of the Liberal Government at the 2007 federal election and was immediately appointed as a parliamentary secretary. Following the 2010 federal election he was elevated to Cabinet and served as Assistant Treasurer and Minister for Financial Services and Superannuation in the Gillard Government. From June 2013 he served as Minister for Education and Minister for Workplace Relations until the defeat of the Rudd Government later that year. Prior to entering Parliament, he was the national secretary of the Australian Workers' Union from 2001 to 2007. He was also the state president of the Labor Party in his state of Victoria.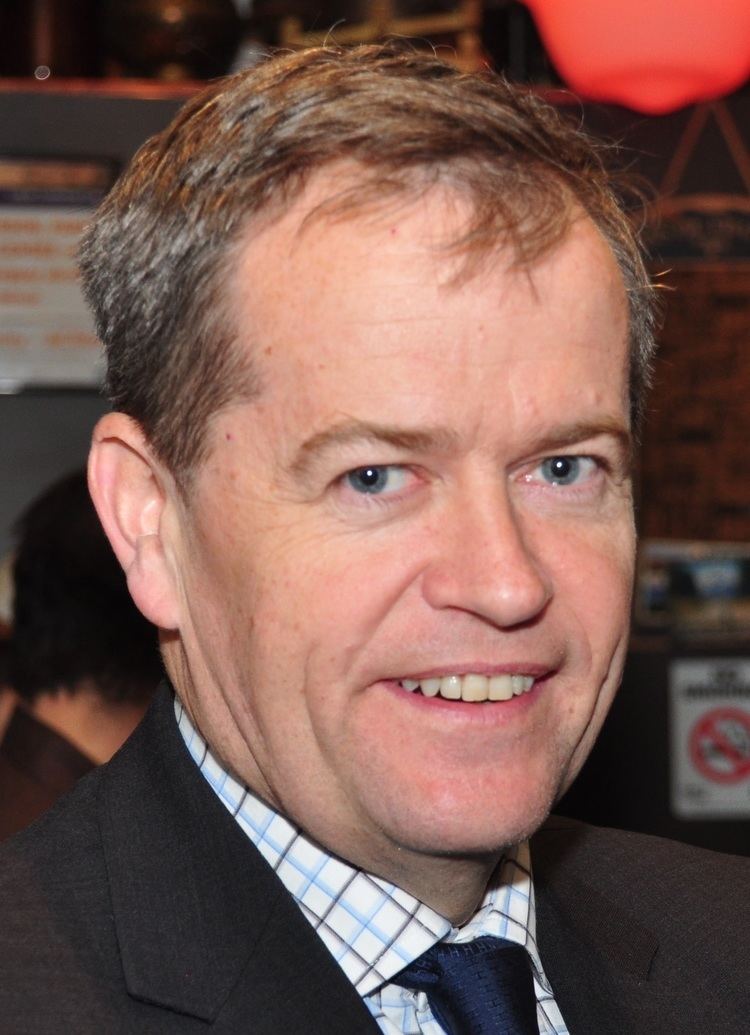 Bill shorten visits the middle east region
Early life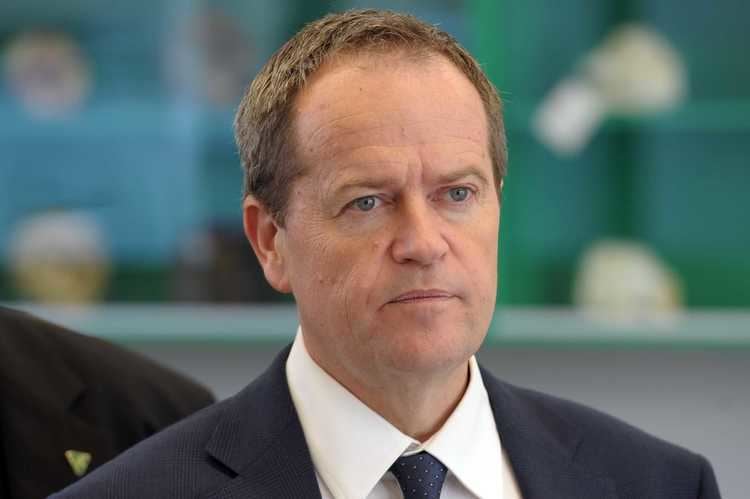 Shorten was born in Melbourne, where his father, William Robert Shorten—born in Tyneside, England—was a waterside worker and union official. His mother, Ann Rosemary Shorten (née McGrath), was a lawyer and university academic of Irish descent. Shorten has a twin brother, Robert.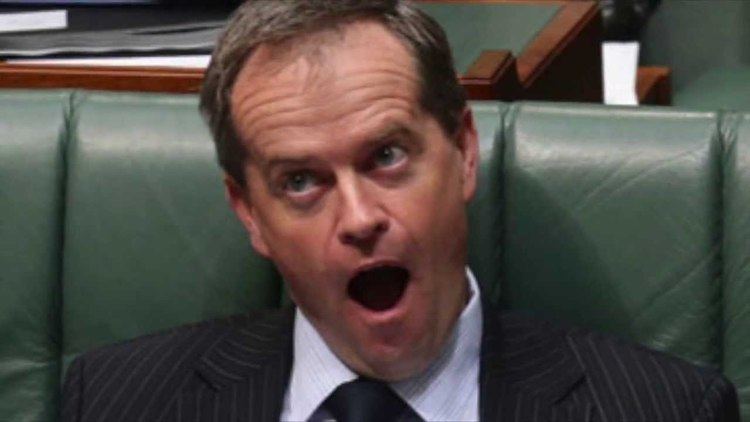 According to a statement given during the 2017 dual citizenship scandal, Shorten held British citizenship by descent until 2006, when he renounced it in order to run for parliament.
Education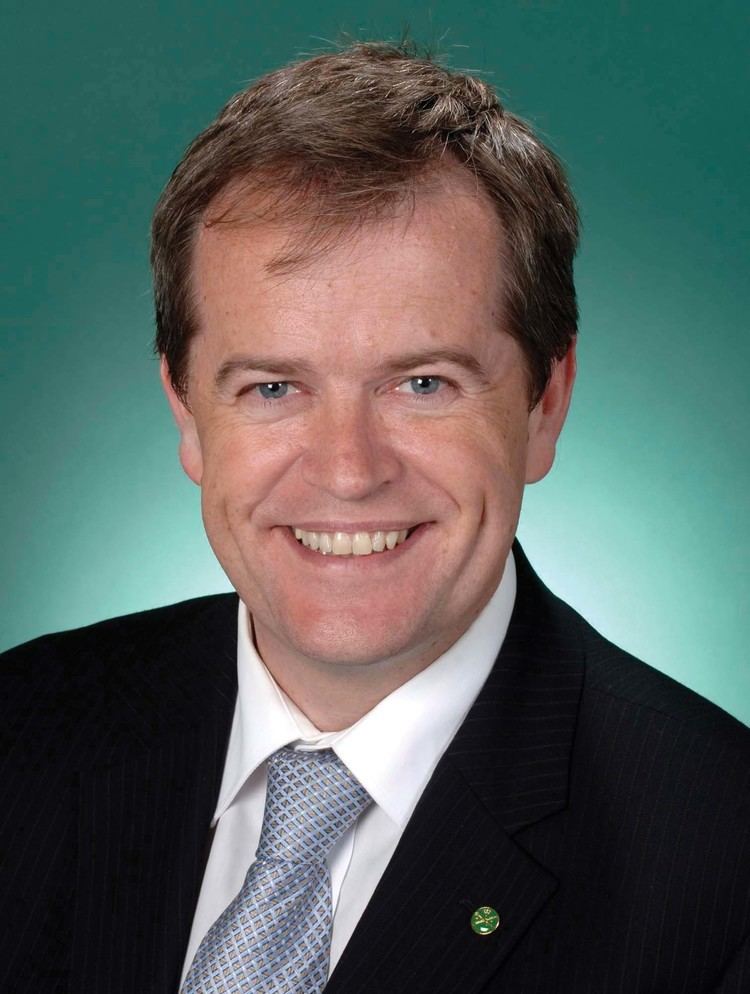 Shorten was educated at St Mary's Catholic Primary School in Malvern East, Xavier College and Monash University, where he graduated with a Bachelor of Arts in 1989 and Bachelor of Laws in 1992. He also gained a Master of Business Administration from Melbourne Business School at the University of Melbourne in 2001.
Union leader
In 1994, Shorten began his union career as a trainee organiser under the ACTU's Organising Works program at the AWU, before being elected Victorian state secretary in 1998. Before taking this post, Shorten had decided to enter Victorian state politics, being selected unopposed as the Labor candidate for the state seat of Melton for the 1999 state election. However, he quickly gave this up to pursue his career with the union. His time as secretary was marked by a reform of the union's structures.
Shorten was elected as the AWU's national secretary in 2001 and was re-elected in 2005. He resigned as Victorian state secretary of the AWU in August 2007. He was an active member of the Labor Party and was a member of the party's national executive until 2011, as well as the administrative committee of the Victorian branch. He was also director of the Superannuation Trust of Australia (now Australian Super) and the Victorian Funds Management Corporation. From December 2005 until May 2008 he was the Victorian state president of the Labor Party. He was also a member of the Australian Council of Trade Unions executive. Until early 2006, he was a board member of GetUp.org.au.
During his time as AWU national secretary, Shorten was the interim chief executive of the Australian Netball Players Association (ANPA), following an alliance between the AWU and ANPA in 2005. Shorten also served on the advisory board of the Australian Cricketers' Association.
Early political career
Shorten became active in the Labor Party while still a student, working part-time for federal Labor Minister Gareth Evans and state Labor Minister Neil Pope. He also worked for Bill Landeryou, Minister and later Leader of the Government in the Victorian Legislative Council during the Kirner Labor Government. After graduating, he worked for eighteen months as a lawyer for Maurice Blackburn Cashman. In 2005, Shorten announced that he would seek selection as the Labor candidate for the seat of Maribyrnong, which was already held by Labor MP and Shadow Minister Bob Sercombe. Justifying his challenge to an incumbent Labor MP, Shorten said, "...we haven't won a federal election since 1993. When your footy team loses four consecutive grand finals, you renew the team." On 28 February, Sercombe announced that he was withdrawing his candidacy for re-selection, a few days before the vote of local members in which Shorten was expected to poll very strongly. As a result, Shorten was selected unopposed to contest the seat. During the Beaconsfield mine collapse, Shorten, as National Secretary of the AWU, played a role as a negotiator and commentator on developments in the immediate aftermath and the ensuing rescue operations. The mine rescue operations drew mass national media coverage, and raised Shorten's political profile ahead of the 2007 election.
Rudd Government (2007–2010)
At the 2007 federal election, Shorten was elected to the House of Representatives as the Labor MP for Maribyrnong. It was speculated that with his high public profile and general popularity within the Labor Party, he might immediately be given a front-bench portfolio; however, when asked about the possibility, new Prime Minister Kevin Rudd said that he believed parliamentary experience was essential when designating front-bench portfolios. On 29th November, Rudd announced that Shorten would become Parliamentary Secretary for Disabilities and Children's Services. As Parliamentary Secretary, Shorten pushed hard for the National Disability Insurance Scheme, something which was later to become a key policy of the Labor Government.
Shorten would later become one of the main factional leaders involved in the replacement of Kevin Rudd as Prime Minister and Leader of the Labor Party with Julia Gillard in the 2010 leadership challenge.
Gillard Government (2010–2013)
Following the 2010 federal election, there was speculation that Shorten might seek to oust Prime Minister Julia Gillard from her position within the year; former Labor Prime Minister Bob Hawke and former Labor Opposition Leader Kim Beazley had both previously endorsed Shorten as a potential future Labor Leader. Shorten denied this speculation, and was promoted to the Cabinet as Minister for Financial Services and Superannuation. In 2011, he was also given the position of Minister for Workplace Relations.
Following a period of persistent leadership tensions, Shorten announced immediately before a June 2013 leadership ballot took place that he would back Rudd against Gillard, and would resign from the Cabinet should she win. Rudd subsequently won the ballot and became Prime Minister for a second time, appointing Shorten as Minister for Education, with particular responsibility for implementing the Gonski school funding reforms.
Shorten is considered a moderate member of the Labor Party. As with recent Labor leaders, Shorten supports an Australian republic.
Leader of the Labor Party (2013–present)
Following the defeat of the Labor government at the 2013 federal election, Kevin Rudd announced that he would stand down as Leader of the Labor Party. Shorten subsequently announced his candidacy to be his successor, in a contest with Anthony Albanese that would be the first time party members would be eligible to vote. Shorten subsequently gained 63.9% of the party caucus vote and 40.8% of the rank-and-file members' vote, which when weighted equally gave Shorten a 52.02% victory over Albanese.
His first speech acknowledged the role of women in his election success. He distanced himself from Tony Abbott's social conservatism, saying "I reject the assumption that merit is more located in the brains of men than women" and highlighting the proportion of women in Labor's leadership, with Tanya Plibersek as Deputy Leader and Penny Wong as Senate Opposition Leader.
Shorten had been consistently polling better than Abbott and Labor better than the Abbott Coalition Government from the July 2014 Australian federal budget until the September 2015 Liberal leadership ballot when Malcolm Turnbull succeeded Abbott as Prime Minister. Turnbull's honeymoon polling soared above Shorten with the Turnbull Coalition Government taking the lead over Labor. Brendan Nelson holds the record for lowest Newspoll "Better Prime Minister" rating of 7% (29 February-2 March 2008). Three leaders including Shorten hold the combined second-lowest rating of 14% – Simon Crean (28–30 November 2003), Malcolm Turnbull (27–29 November 2009) and Shorten (4–6 December 2015). The December 2015 Newspoll saw a continued 53-47 two-party vote to the government, however Turnbull's personal ratings were significantly lessened, with personal approval down eight to 52% and personal disapproval up eight to 30%. Some media outlets opined Turnbull's honeymoon to be over.
In February 2016, Shorten labelled Bernardi a "homophobe".
In March 2016, Shorten committed that the party would oppose any effort to extend discrimination law exemptions to allow people who object to same-sex marriage to deny goods and services to same-sex couples.
In 2015, Shorten said that the voting age should be lowered to 16.
In early 2015, leading up to Australia Day, Shorten called for a new push for Australia to become a republic. Former ARM chair Malcolm Turnbull said upon his appointment as prime minister in September of the same year he would not pursue "his dream" of Australia becoming a republic until after the end of the Queen's reign, instead focusing his efforts toward the economy.
On 12 February 2015, it was announced that a Labor tribunal had discovered 20 votes were redirected to the home of Councillor Hicham Zraika. Zraika was a staffer for Senator Sam Dastyari, and was charged with branch stacking offences under party rules and falsifying the meeting records of his own branch and suspended for six months.
In July 2017, Shorten revealed that should the Labor Party be elected to government at the next federal election, they would legislate for a compulsory plebiscite on the issue. Should that plebiscite be supported by a majority of Australians, a referendum would be held, asking the public for their support for a specific model of government.
Personal life
In March 2000, Shorten married Debbie Beale, daughter of businessman and former Liberal MP Julian Beale. They divorced in 2008. In 2009, Shorten married Chloe Bryce, daughter of Michael Bryce and Dame Quentin Bryce, who was the Governor-General of Australia at the time. Shorten and Chloe live in Moonee Ponds with their three children: their daughter, and Chloe Shorten's children from a previous marriage to architect Roger Parkin.
In May 2012, the Shortens issued a public appeal requesting the cessation of an unspecified smear campaign about their marriage; Shorten was quoted by The Australian saying "personal lives and families should be off limits".
Despite their sharp political differences, Shorten was best man at the wedding of his close friend John Roskam, executive director of the Institute of Public Affairs.
References
Bill Shorten Wikipedia
(Text) CC BY-SA