Andrew Holleran is the pseudonym of Eric Garber (born 1944), a novelist, essayist, and short story writer. He is a prominent novelist of post-Stonewall gay literature. He was a member of The Violet Quill, a gay writer's group that met briefly from 1980-81. The Violet Quill included other prolific gay writers like Edmund White and Felice Picano. Garber, who has historically been very protective of his privacy, uses "Andrew Holleran" as his pseudonym.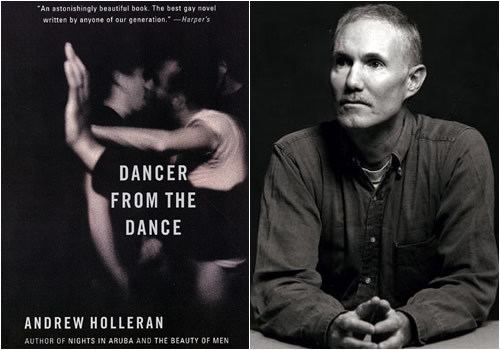 Dancer from the Dance, his first novel, was published in 1978. Its narrative takes place among the discotheques of New York City and Fire Island, although it is Fire Island, with its literal distance from the mainland, that provides a pivotal backdrop for the novel. Dancer shares many of its locales, as well as its themes, with Faggots, Larry Kramer's novel, published in the same year.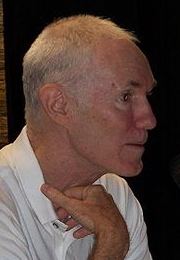 Holleran's second novel was Nights in Aruba (1983), and his third is titled The Beauty of Men (1996). The Beauty of Men takes place in central Florida where the main character, a 47-year-old gay man, has gone to take care of his quadriplegic mother. Holleran's Grief: a Novel received the 2007 Stonewall Book Award.
For a number of years Holleran taught creative writing at American University in Washington, DC, and he continues to publish short fiction in gay short story collections like M2M: New Literary Fiction and frequently publishes articles in The Gay & Lesbian Review Worldwide
He received the Bill Whitehead Award for Lifetime Achievement from Publishing Triangle in 2007.
He graduated from Harvard College in 1965.
Dancer from the Dance (1978)
Nights in Aruba (1983)
Ground Zero, essays (1988)
The Beauty of Men (1996)
In September, The Light Changes, stories (1999)
Grief: a Novel (2006)
Chronicles of a Plague, Revisited: AIDS and Its Aftermath (2008)
"All the Lonely Artists." The Gay & Lesbian Review. (Sept-Oct 2016)
More from The Gay & Lesbian Review.