Sausage




France






pork, garlic, pepper, onions, wine, pork chitterlings, tripe




Boudin, Gumbo, Jambalaya, Turducken, Pork jowl
Andouille (/ænˈduːi/ an-DOO-ee in US English; [ɑ̃duj]; from Latin: "made by insertion") is a smoked sausage made using pork, originating in France. It was brought to Louisiana by the French immigrants and Acadian exiles that would merge to create much of Cajun Culture.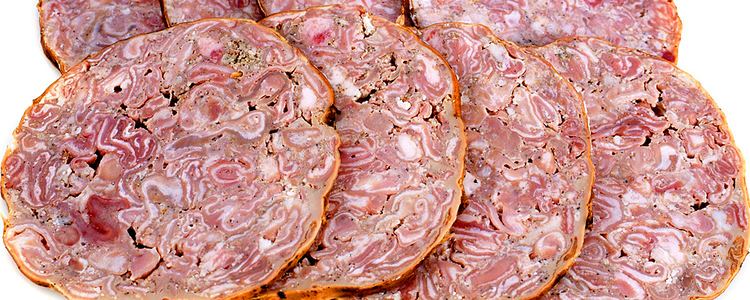 In the US the sausage is most often associated with Louisiana Cajun cuisine, where it is a coarse-grained smoked sausage made using pork, garlic, pepper, onions, wine, and seasonings. The pork used is mostly from a smoked Boston shoulder roast. Once the casing is stuffed, the sausage is smoked again (double smoked). Nicknamed "The Andouille Capital of the World," the town of LaPlace, Louisiana, on the Mississippi River, is especially noted for its Creole andouille. Though somewhat similar, andouille is not to be confused with "hot links" or similar finely ground, high-fat, heavily peppered sausages.
In France, particularly Brittany, the traditional ingredients of andouille are primarily pig chitterlings, tripe, onions, wine, and seasoning. It is generally grey in color and has a distinctive odor. Also, a similar sausage is available called andouillette, literally "little andouille." Some varieties use the pig's entire gastrointestinal system.
Andouille is also an insult in French, designating an imbecile, or a rascal.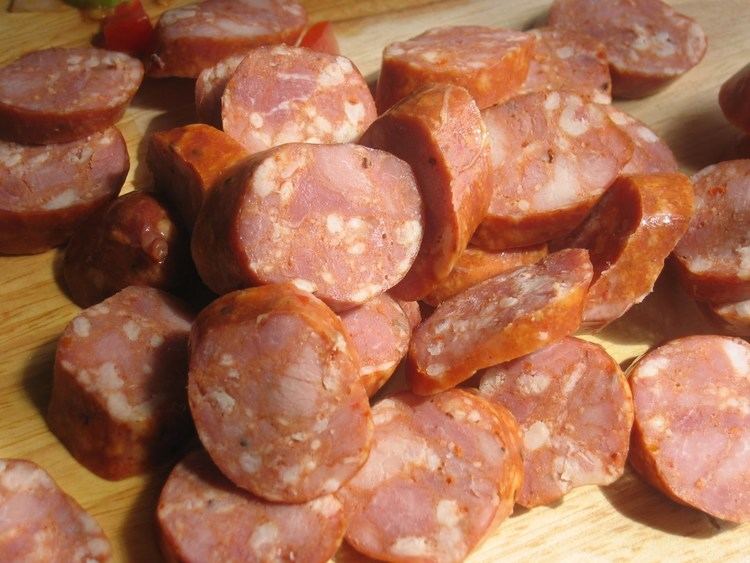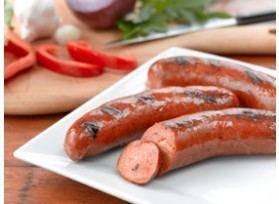 Andouille Wikipedia