Years active

1996–present




Name

Amy Poehler




Books

Yes Please




Medium

Television film books




Partner

Nick Kroll (2013–)




Relatives

Greg Poehler (brother)




Height

1.57 m




Children

2




Role

Actress








Full Name

Amy Meredith Poehler




Born

September 16, 1971 (age 51) (

1971-09-16

)

Newton, Massachusetts, United States




Occupation

Actress comedian director producer voice artist writer




Genres

Improvisational comedy Satire/political satire/news satire Sketch comedy




Spouse

Will Arnett (m. 2003–2014)




Movies and TV shows

Parks and Recreation, Saturday Night Live, Inside Out, Sisters, Mean Girls




Similar People

Tina Fey, Nick Kroll, Will Arnett, Phyllis Smith, Amy Schumer
Meet amy poehler as joy in inside out
Amy Poehler (; born September 16, 1971) is an American actress, comedian, director, producer, and writer. After studying improv at Chicago's Second City and ImprovOlympic in the early 1990s, she went to New York City in 1996 to become part of the improvisational comedy troupe Upright Citizens Brigade. The group's act became a half-hour sketch comedy series on Comedy Central in 1998. Along with other members of the comedy group, Poehler was a founder of the Upright Citizens Brigade Theatre.
Contents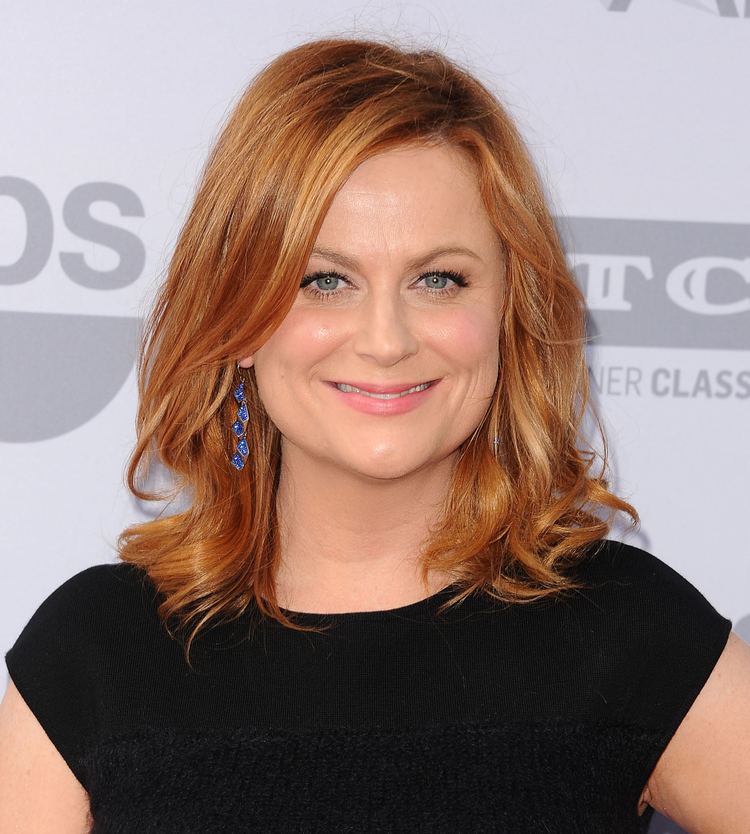 She is best known for starring as Leslie Knope in the NBC sitcom Parks and Recreation, for which she won a Golden Globe Award for Best Actress in a Television Musical or Comedy Series in 2014 and a Critics' Choice Award for Best Actress in a Comedy Series in 2012. Poehler was a cast member on the NBC television series Saturday Night Live from 2001 to 2008 and became co-anchor of SNL's Weekend Update in 2004 alongside friend and colleague Tina Fey. She is also known for voicing Joy from Inside Out, Sally O'Malley from the Horton Hears a Who! movie adaptation, Bessie Higgenbottom in the 2008–2011 Nickelodeon series, The Mighty B! and Homily Clock from the American-English dub of The Secret World of Arrietty.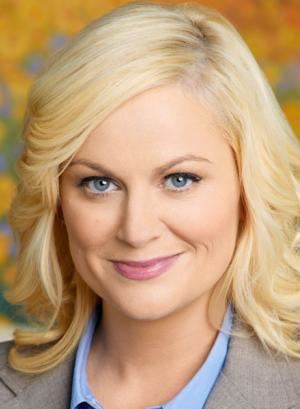 Poehler served as an executive producer on the Swedish-American sitcom Welcome to Sweden, along with her brother Greg Poehler. The series aired on NBC. She is also an executive producer on Broad City which airs on Comedy Central, and appeared in the season one finale. Since August 2015, she has served as an executive producer on the Hulu original series Difficult People, which stars her former Parks and Recreation co-star Billy Eichner and fellow comedian Julie Klausner, the latter of whom is the creator of the show. In December 2015, Poehler received a star on the Hollywood Walk of Fame for her contributions in television. An 18-time Primetime Emmy Award nominee, she won the 2016 Primetime Emmy Award for Outstanding Guest Actress in a Comedy Series for Saturday Night Live.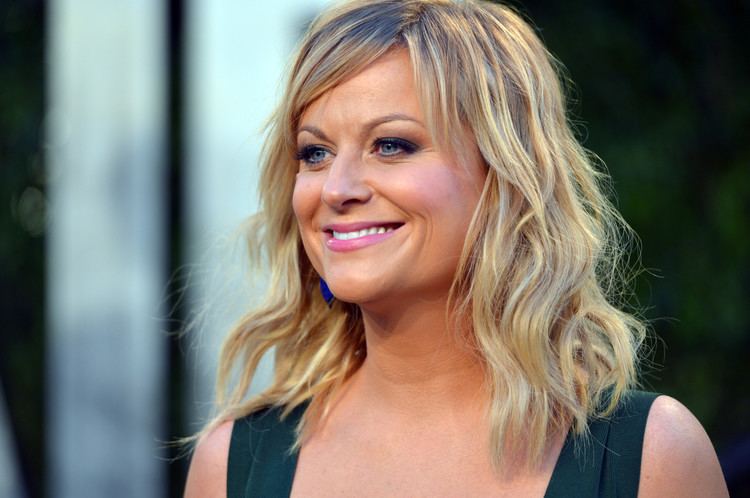 True confessions with tina fey and amy poehler
Early life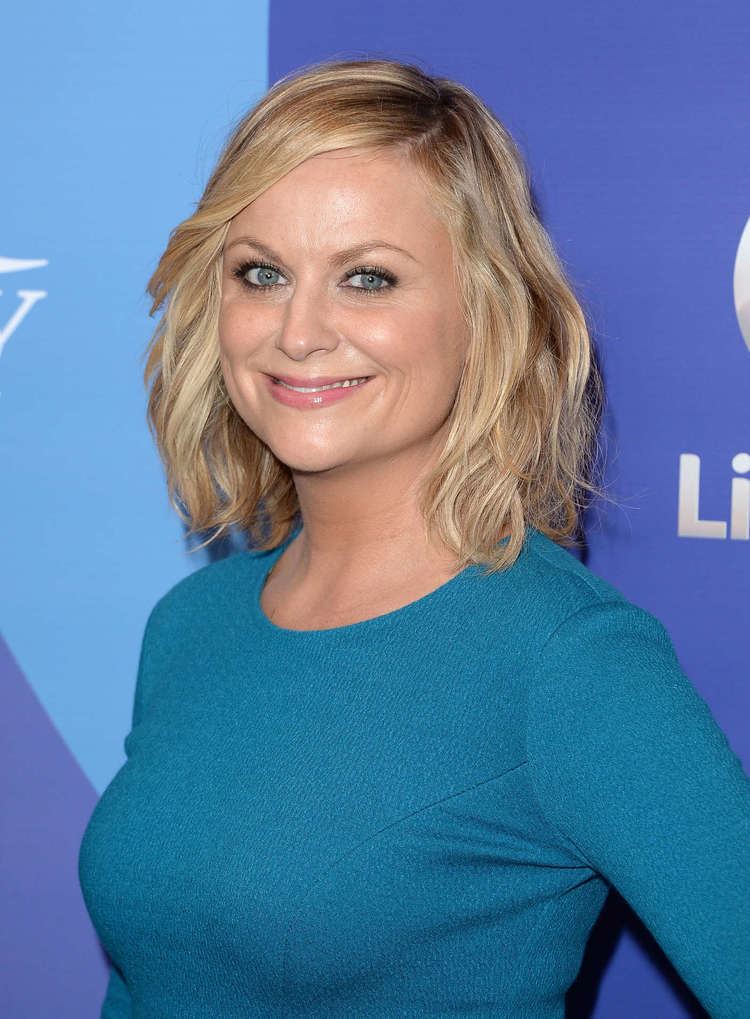 Poehler was born in Newton, Massachusetts, to school teachers Eileen and William Poehler. Her brother, Greg Poehler, is a producer and actor. She grew up in nearby Burlington. She was raised as a Catholic, and graduated from Burlington High School in 1989.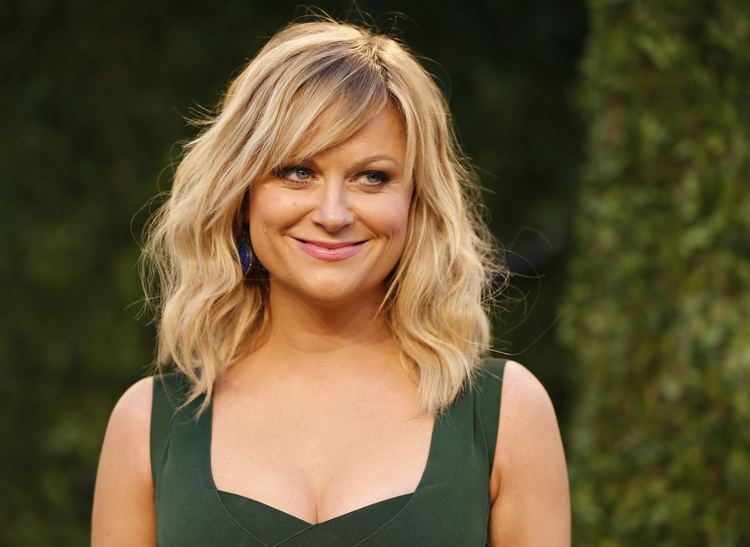 While attending Boston College, Poehler was a member of the improv comedy troupe My Mother's Fleabag. She graduated from Boston College with a bachelor's degree in media and communications in 1993 and moved to Chicago, where she studied improv at Second City with friend and future co-star Tina Fey. She also studied with Del Close at ImprovOlympic.
Upright Citizens Brigade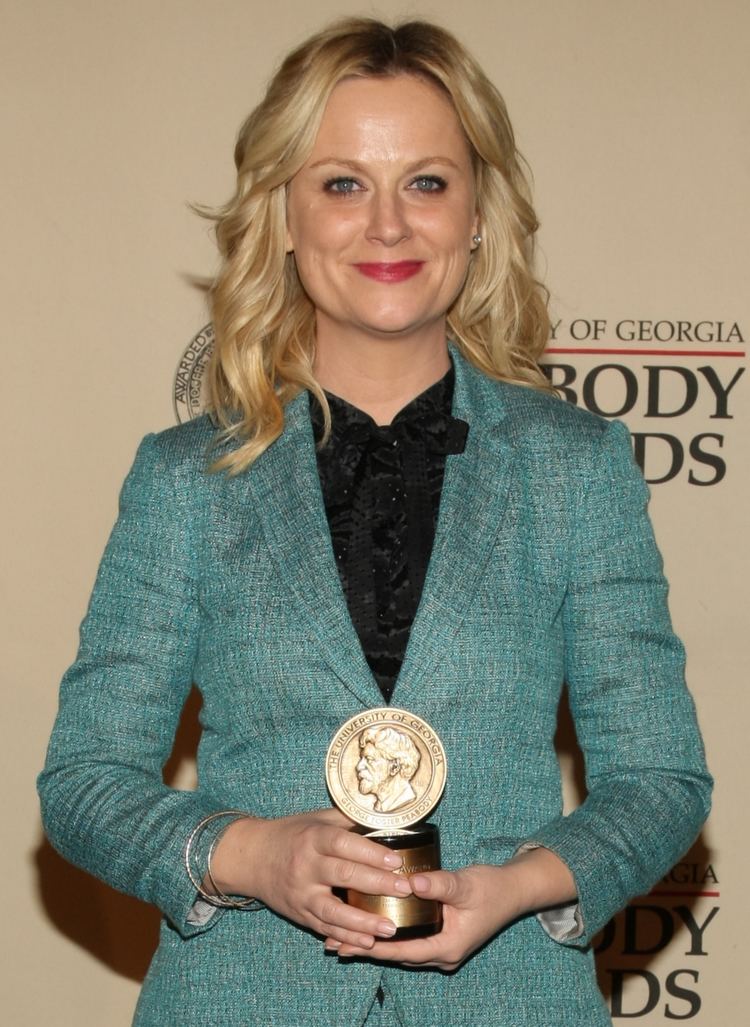 During her time at Second City and Improv Olympic in Chicago, Poehler studied alongside Matt Besser under Del Close and Charna Halpern. Poehler and Besser joined with Ian Roberts and Matt Walsh to found the Upright Citizens Brigade (UCB). The group performed sketch and improv around Chicago before moving to New York City in 1996. Immediately after moving to New York, the group quickly scored a TV gig, appearing as sketch regulars on Late Night with Conan O'Brien. Other early members of UCB included Horatio Sanz, Adam McKay, Rick Roman, and Neil Flynn.
In 1998, Comedy Central debuted the group's eponymous half-hour sketch comedy series. During the show's second season, the group opened an improv theatre/training center in New York City at 161 W. 22nd Street, occupying the space of a former strip club. The UCB theatre held shows seven nights a week in addition to offering classes in sketch comedy writing and improv. In the summer of 2000, Comedy Central canceled the Upright Citizens Brigade program after its third season, though the UCB Theatre continues to operate. The foursome continue to work together in many projects, and frequently perform together in live improv shows at their comedy theatres in both New York and Los Angeles.
Saturday Night Live
Poehler joined the cast of SNL during the 2001–2002 season, her debut episode being the first one produced after the 9/11 attacks — with host Reese Witherspoon, musical guest Alicia Keys, and New York City Mayor Rudy Giuliani as a special guest. Poehler was promoted from featured player to full cast member in her first season on the show, making her only the third person to have earned this distinction (after Harry Shearer and Eddie Murphy).
Beginning with the 2004–2005 season, she co-anchored "Weekend Update" with Tina Fey, replacing the newly departed Jimmy Fallon. In a TV Guide interview, Fey said that with Poehler co-anchoring, there now is "double the sexual tension". When Fey left after the 2005–2006 season to devote time to the sitcom she created, 30 Rock, Seth Meyers joined Poehler at the anchor desk. In 2008, Poehler was nominated for the Primetime Emmy Award for Outstanding Supporting Actress in a Comedy Series, the first SNL cast member recognized in this category. She was heavily favored to win by many critics, but ultimately lost to Jean Smart of Samantha Who?. She was nominated once again in 2009, but lost to Kristin Chenoweth of Pushing Daisies. On September 13, 2008, the SNL season premiere opened with Fey and Poehler as Sarah Palin and Hillary Clinton, respectively, performing a "joint political campaign spot".
It was officially announced on September 16, 2008, that Poehler would be leaving SNL in October to give birth to her first child. On the October 25, 2008 episode, it was announced by "Weekend Update" co-anchor Seth Meyers, who anchored the segment alone, "Amy Poehler is not here because she is having a baby", to wild applause from the audience. At the end of "Weekend Update", special guest Maya Rudolph and current cast member Kenan Thompson sang a custom rendition of "Can't Take My Eyes Off You" for Poehler, changing the words: "We love you Amy, and we just can't wait to meet your baby!" Meyers signed off: "For Weekend Update, I'm Seth Meyers — we love you Amy!"
Poehler returned to the show on November 3, 2008, during the "SNL Presidential Bash '08", "hosting" as Hillary Clinton. The Bash was pre-taped from scenes shot between September and October. Her return to SNL after her pregnancy was on December 6, 2008, where she stayed for two weeks. During "Weekend Update", on December 13, she thanked her family, friends, and fans for the continued support and announced that it would be her last show. On April 18, 2009, a Saturday Night Live special, "The Best of Amy Poehler", aired. Poehler returned for "Weekend Update" (signing off with "...and he's Seth Meyers") and joined the "chorus" for Will Ferrell's "Goodnight Saigon" (along with the SNL cast and Tom Hanks, Maya Rudolph, Norm Macdonald, Paul Rudd, Artie Lange, Anne Hathaway, and Green Day) on the SNL season finale on May 16, 2009.
Poehler returned to the "Weekend Update" desk in the fall of 2009 with Meyers, for two "WU" Thursday episodes, which led directly into Parks and Recreation. She also returned to Saturday Night Live for a special Mother's Day episode on May 8, 2010, hosted by Betty White.
Poehler returned to Saturday Night Live on September 25, 2010, to host the Season 36 opening episode with performer Katy Perry. She returned once again for the Saturday Night Live special, "The Women of SNL". The special aired on November 1, 2010. Between the time she left and the time she hosted, she also returned several times to join Seth Meyers in their "Really!?! With Seth and Amy" segment on Weekend Update. The "Really!?!" segment has aired since with Meyers speaking doing the segment alone, although he was once accompanied by special guest Kermit the Frog and another time, with guest host Kevin Hart. Poehler appeared as a guest in the December 17, 2011 Jimmy-Fallon-hosted episode, starring in the opening sketch and a Weekend Update joke-off with Fallon, Meyers, and Tina Fey. She appeared once again on the February 18, 2012 Maya Rudolph-hosted episode, reprising her role as Betty Caruso in the Bronx Beat sketch (with co-host Maya Rudolph), co-anchoring Weekend Update as well as a segment of "Really!?! With Seth and Amy", and appearing briefly as Hillary Clinton at the end of the "Obama Show" sketch.
In 2015, during Saturday Night Live's 40th Anniversary show, she returned to anchor "Weekend Update", this time with Tina Fey and Jane Curtin.
SNL celebrity impressions
Among others, Poehler's SNL portrayals and impressions of celebrities have included: Hillary Clinton, Dakota Fanning, Avril Lavigne, Michael Jackson, Nancy Grace, Katie Couric, Sharon Osbourne, Paula Abdul, Kelly Ripa, Britney Spears, Kim Jong-Il, Catherine Zeta-Jones, Julia Roberts, Rosie Perez, Sharon Stone, Katie Holmes, Greta Van Susteren, Dolly Parton, J. K. Rowling, Fergie, Madonna, Anna Nicole Smith, Jenna Bush, and Pamela Anderson.
Parks and Recreation
In July 2008, Variety magazine reported that Poehler was in final negotiations to star in a series by writers Greg Daniels and Mike Schur, set to air on Thursdays before The Office, starting January 2009 on NBC. On July 21, 2008, NBC announced Poehler's new series, Parks and Recreation, saying the project would not be a direct spin-off of The Office, as previously speculated.
Poehler joined an ensemble cast including Aziz Ansari, Rashida Jones, Chris Pratt, Aubrey Plaza, Paul Schneider, Nick Offerman, and at the end of season two, Adam Scott, and Rob Lowe. Poehler plays Deputy Director of the Parks Department, Leslie Knope, in the fictional city of Pawnee, Indiana. After the first season received mixed reception, the show's second, third, fourth and fifth were well-received by critics, and Poehler received a Primetime Emmy Award nomination for her role. Poehler was featured in The Advocate for her role in the show.
Poehler has written four episodes of the series, the first being "Telethon" in season two, which was the episode Poehler sent in as her Emmy Award submission in 2010. Her second was the episode entitled "The Fight", which aired on May 12, 2011. She both wrote and directed the season four episode "The Debate", for which she received a nomination for the Primetime Emmy Award for Outstanding Writing for a Comedy Series and the Writers Guild of America Award for Television: Episodic Comedy. She co-wrote the final episode of the series, "One Last Ride" with co-creator Mike Schur, which aired on February 24, 2015.
Poehler was again nominated for the Primetime Emmy Award for Outstanding Lead Actress in a Comedy in 2011. She sent the episode "Flu Season" as her submission, but lost to Melissa McCarthy of Mike & Molly. She was nominated an additional two times in 2012, for Outstanding Lead Actress in a Comedy (having submitted the episode "Win, Lose, or Draw"), as well as Outstanding Writing for a Comedy Series for "The Debate". She lost the former to Julia Louis-Dreyfus of Veep, and the latter to Louis C.K. of Louie. She was nominated for Outstanding Lead Actress in a Comedy in 2013. In 2014, she won the Golden Globe for Best Actress in a Television Series – Comedy at the 71st Golden Globe Awards, which she co-hosted with Tina Fey.
In 2011, the show won a Peabody Award for "developing a hilarious venue to explore the good side of American democracy in an age when that side is so rarely on display".
Welcome to Sweden
Welcome to Sweden is a Swedish sitcom that premiered on TV4 on March 21, 2014. On July 10, 2014, the series began airing on NBC in the United States, and on The Comedy Network in Canada. It is based on the experiences of Greg Poehler, who moved with his girlfriend to her native country of Sweden in 2006.
On April 7, 2014, TV4 picked up the show for a second season of ten episodes. NBC followed suit on August 4, 2014. Season two premiered on July 19, 2015 in the United States. The series was canceled by NBC on July 28, 2015, due to low ratings.
Amy Poehler makes cameo appearances in multiple episodes as the former boss of her brother's character. She is also co-executive producer with him.
Film career and other work
Poehler appeared in the films Sisters, Wet Hot American Summer, Mean Girls, Deuce Bigalow: Male Gigolo, Tenacious D in The Pick of Destiny, Blades of Glory, Envy, Shrek the Third, Mr. Woodcock, Hamlet 2, and Inside Out. She appeared in various comedy segments on Late Night with Conan O'Brien, often playing her recurring role as Andy Richter's little sister, Stacy, as well as appearances as a recurring character in two episodes of the college dramedy, Undeclared.
Poehler appears in the film Southland Tales, which premiered on May 21, 2006, at the 2006 Cannes Film Festival. In 2008, she appeared in Horton Hears a Who!, Hamlet 2, Baby Mama, and Spring Breakdown. She also co-created an animated series for Nickelodeon called The Mighty B!, about Bessie Higgenbottom, a "sweet, merit-badge-obsessed girl scout", to which she lends her vocal talents. In 2009, Poehler earned a Daytime Emmy Award nomination for Outstanding Performer in an Animated Program.
In September 2008, Poehler began producing a digital series with two of her friends, Meredith Walker and Amy Miles, titled Smart Girls at the Party. Launched by the Texas-based ON Networks distributor, the official press release stated that the show "aims to help girls find confidence in their own aspirations and talents." In each episode, Poehler interviews a girl with a "unique talent, community interest or point of view." The first season of Smart Girls at the Party premiered online November 17, 2008, with Mattel's Barbie signed on as the lead sponsor. Smart Girls at the Party returned in 2012 as part of Google's YouTube Original Channel Initiative that focused upon the creation of new content. The new Smart Girls at the Party YouTube Channel went live on July 2, 2012, including new episodes of Smart Girls at the Party along with additional shows by Poehler, Walker, and Miles.
In 2011, Poehler was included on TIME's "100 most influential people in the world". She also delivered the Class Day address to Harvard University's class of 2011.
Poehler and Fey hosted the Golden Globe Awards ceremony for the first time in 2013. Their inaugural appearance garnered attention due to a joke directed at Taylor Swift, who later responded with a Madeleine Albright quote: "There's a special place in hell for women who don't help other women." Poehler's response to Swift's comment, made as part of a Vanity Fair interview, was humorous, agreeing that she will go to hell, but for "other reasons".
Poehler hosted the Golden Globes ceremony with Fey again in 2014 as part of a three-year contract. Gilbert Cruz, of the Vulture website, wrote: "They killed it last year with their opening monologue and they did so again this year."
Also in 2014, the Smart Girls at the Party project, described as an "online community" in the announcement, was acquired by the Legendary Entertainment company in mid-October. Poehler said to the media: "We at Smart Girls are excited to be working with Legendary and look forward to providing funny and inspirational content for all of the goofballs out there." By the time of the deal, the terms of which were not disclosed, over five million views were registered on its YouTube channel and over 550,000 fans had liked the initiative on Facebook. On the Smart Girls YouTube channel, viewers have the opportunity to ask for life advice from Poehler in segments called Ask Amy.
Poehler's memoir, Yes Please, was published on October 28, 2014. She explained in a promotional interview with National Public Radio (NPR) that she was "used to writing in characters and not really writing about myself ... it was easier to share the early parts of my life rather than my own current events." Topics covered in the book include body image, parenthood, and learning about the limitations of physical appearance.
Poehler and Fey hosted the Golden Globe Awards ceremony for the third successive time in 2015, confirming prior to the event that the third time would be their last. Rolling Stone magazine wrote afterward that the pair "left no superstar unscathed during their riotous opening monologue," in which they "casually roasted the assembled masses". The Interview (2014), Bill Cosby and Steve Carell were among the numerous subjects covered in the routine.
In June 2016, BBC America announced it is developing a scripted series called Zero Motivation. The project is being exec produced by Brooke Posch and Poehler.
As of 2017, Poehler is a member of the Academy of Motion Picture Arts and Sciences.
Personal life
Poehler married actor Will Arnett on August 29, 2003, and had a recurring role on the series Arrested Development as the wife of Arnett's character Gob Bluth. They also played a quasi-incestuous brother-sister ice skating team in the 2007 film Blades of Glory, and appeared together in Horton Hears a Who!, On Broadway, Spring Breakdown, KIDSCITY: The Village Dome of Kids and Monsters vs. Aliens, along with Arnett having a guest appearance on Parks and Recreation. Both also did voice acting in The Secret World of Arrietty.
Together, Poehler and Arnett have two sons: Archie (born October 2008) and Abel (born August 2010). Poehler and Arnett announced on September 6, 2012 that they were separating. Arnett filed for divorce on April 8, 2014. The divorce was finalized on July 29, 2016.
References
Amy Poehler Wikipedia
(Text) CC BY-SA