Amma Nanna O Tamila Ammayi (Mom, Dad and a Tamil Girl) is a Telugu martial arts action romantic comedy film directed by Puri Jagannadh that was released on 19 April 2003. Ravi Teja plays the lead role. Asin Thottumkal, Prakash Raj and Jayasudha play supporting roles. This film won 3 Filmfare Awards South Best Supporting Actress, Best Actress and Best Comedian categories and 1 Nandi Awards best character actor.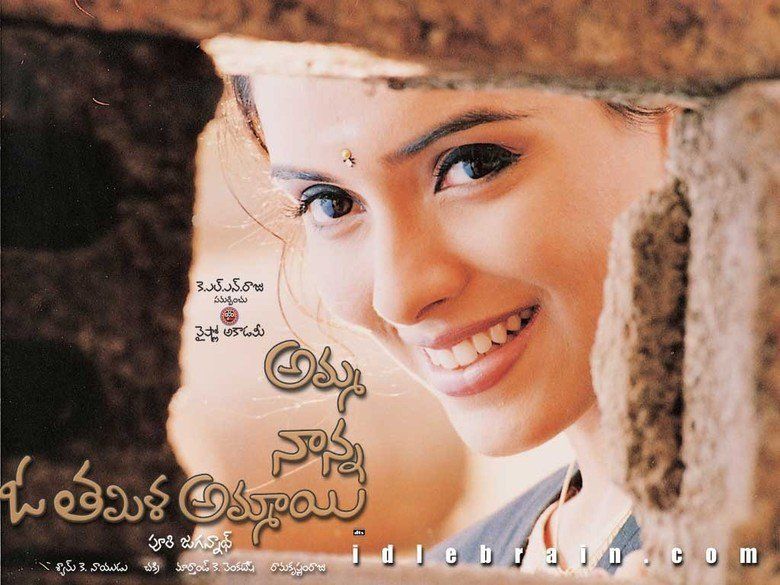 This movie was remade in Tamil as M. Kumaran S/O Mahalakshmi with Jayam Ravi, Asin and Nadhiya playing the lead roles. It was also remade in Kannada as Maurya with Puneet Rajkumar, in Odia as Katha Deithili Maa Ku starring Siddhanta Mahapatra, Rituparna Sengupta and in Bhojpuri as Jigarwala. It wasw dubbed as Yoddha No.1 in Hindi. The plot is loosely based on Hollywood movie Dance with Me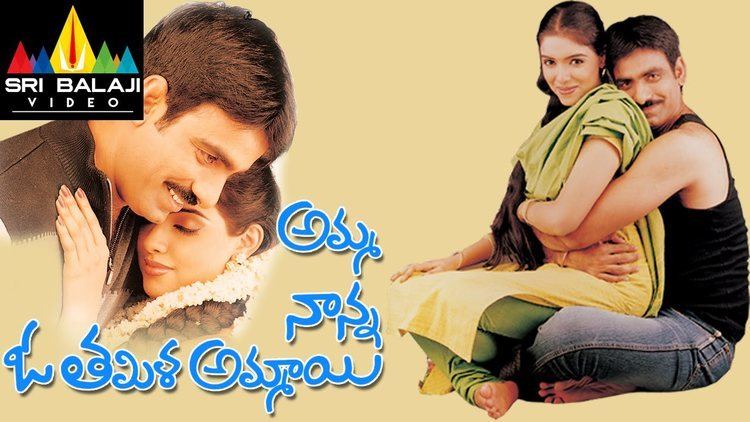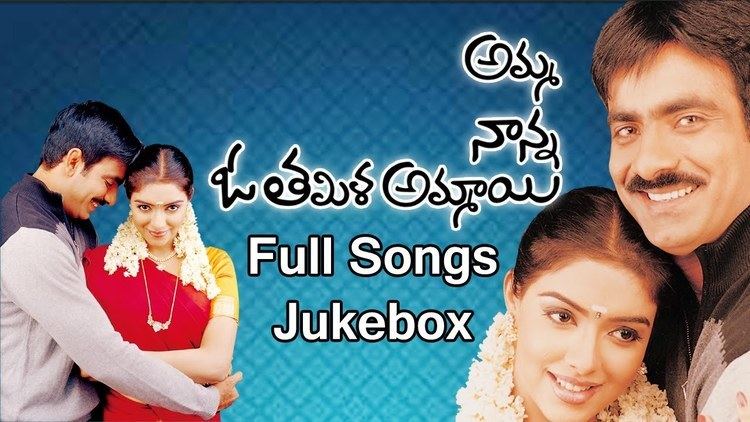 Chandu (Ravi Teja)'s entire life is about his mother, Lakshmi (Jayasudha), a college lecturer. They together live in Hyderabad. When Chandu was a little boy, Lakshmi separated from her husband, Raghuveer (Prakash Raj), who is his father. Chandu is a great kick-boxer, and is very passionate. Chandu later meets Mugambigambal (Asin) aka Chennai, a Tamil girl from Chennai, and starts to fall in love with her. Chandu's happy life is suddenly jolted when his mother dies of a heart attack. On her deathbed, she tells him to go to Visakhapatnam to meet Raghuveer, who is a kick-boxing champion that won the championship six times in a row. Chandu goes to Visakhapatnam to meet him.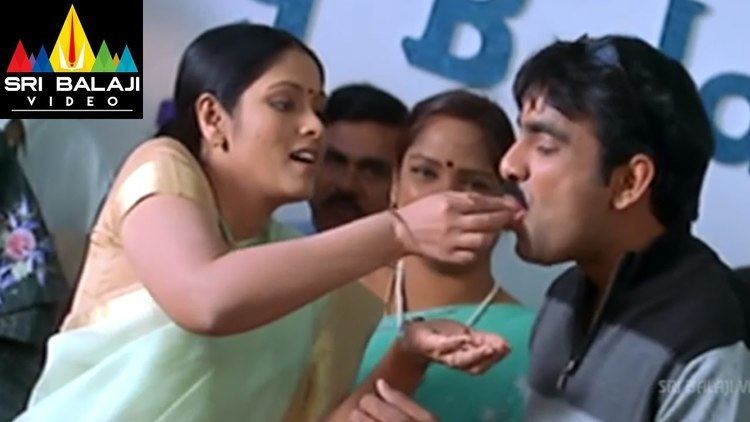 When Chandu reaches Visakhapatnam, he meets his father but sees that he has another wife, named Shalini (Aishwarya Sivachandran) and a daughter named Swapna. He sees that he's happily settled with them and gets angry. He also gets a job as a janitor and juice provider at his father's kick-boxing academy. Anand (Subbaraju) is Raghuveer's best student and he is sure that Anand will win the championship. Unexpectedly, he sees that Mugaambigaambaal's family lives here and talks to her. Later, Chandu finds out that Anand makes Swapna pregnant and then abandons her. Anand also abandons Raghuveer by getting another master and other sponsors. Raghuveer is attacked by several of Anand's sponsors and Chandu later beats them up, making Raghuveer find out that Chandu is a great kick-boxer. Raghuveer also finds out that Chandu was also participating in the kick-boxing championship. The rest of the story is how Raghuveer trains Chandu and wins the championship, how Chandu wins the heart of Mugaambigaambaal, and how he unites Swapna and Anand.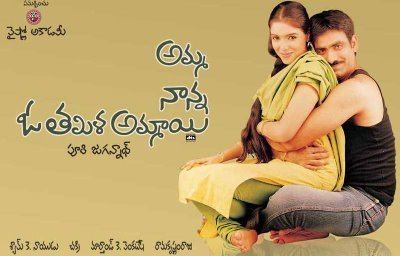 Ravi Teja as Chandu
Asin as Mugaambigaambaal aka Chennai
Jayasudha as Lakshmi
Prakash Raj as Raghuveer
Subbaraju as Anand
Aishwarya Sivachandran as Shalini
Ali as Appala Raju
Subramanyam Dharmavarapu as Mugaambigaambaal's father
Harika (actress) as Mugaambigaambaal's friend
Uma as Mugaambigaambal's sister
Bandla Ganesh in a cameo appearance
M.S. Narayana as Broker
Prudhviraj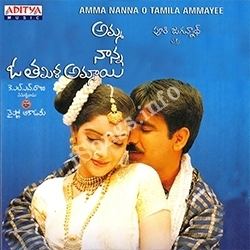 Filmfare Awards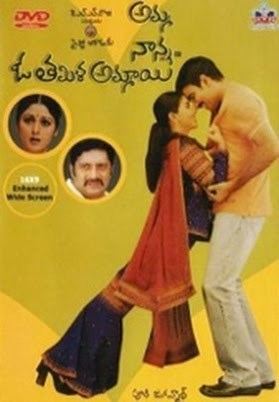 Filmfare Award for Best Actress – Telugu – Asin Thottumkal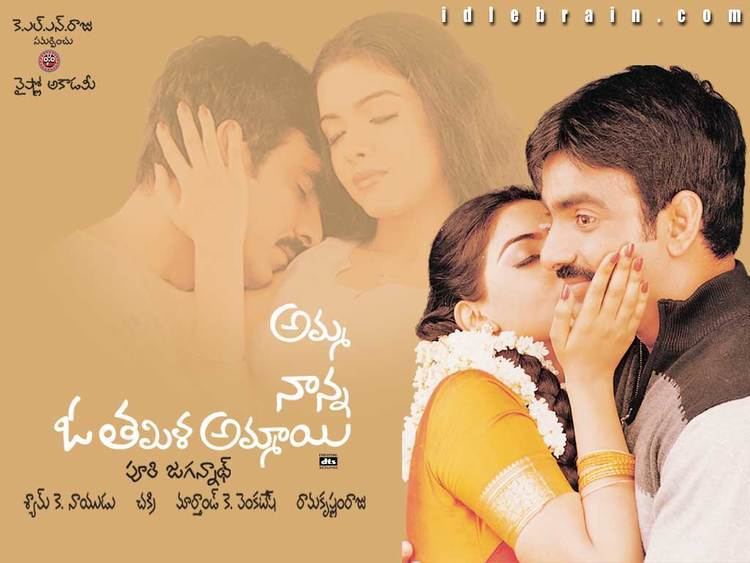 Nandi Awards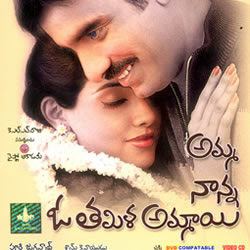 Nandi Awards for Best Character Actor – Prakash Raj
The audio launch was held at Viceroy Convention Hall, Viceroy Hotel on 7 April 2003. To suit the title, Poori Jagannath has invited 'Amma Nanna' (Mr. Venkat Rao & Mrs. Anjana) of Chiranjeevi to release the audio cassette. The songs and background score was done by Chakri.