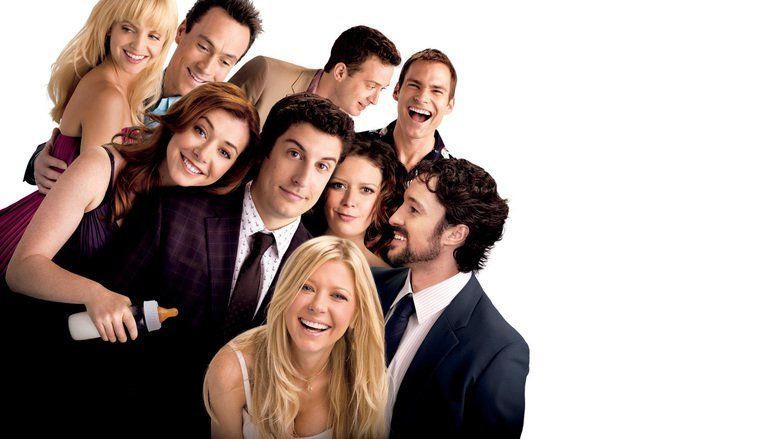 Thirteen years after graduating from high school, Jim Levenstein (Jason Biggs), Chris "Oz" Ostreicher (Chris Klein), Kevin Myers (Thomas Ian Nicholas), Paul Finch (Eddie Kaye Thomas), and Steve Stifler (Seann William Scott) are well-established in their lives and careers. Jim lives in the Chicago area and is still married to Michelle (Alyson Hannigan) and now has a two-year-old son, Evan. Since the birth of their son, Jim and Michelle's sex life has deteriorated. Oz is an NFL sportscaster living in Los Angeles with his supermodel girlfriend Mia (Katrina Bowden). Kevin is married to Ellie and works from home as an architect. Finch tells his friends that he has been travelling the world, and still searching for his one true love. Stifler works as a temp at an investment firm, where he is also the victim of humiliating verbal abuse by his cold-hearted employer.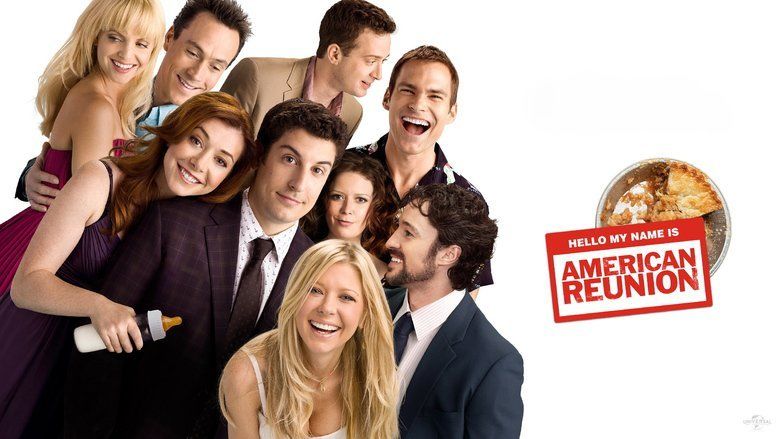 Former classmate John (John Cho), one half of the 'MILF' duo, organizes a Class of 1999 high school reunion in East Great Falls. Jim and Michelle return to Jim's old home, Jim's mother died from cancer related complications a couple years prior which makes his father Noah (Eugene Levy) now a widower. Jim encounters his neighbor Kara (Ali Cobrin), whom he used to babysit and who is soon to turn 18. Jim meets Oz, Kevin, and Finch at a bar, where they meet Selena Vega (Dania Ramirez), Michelle's best friend from band. Stifler appears unexpectedly, and joins them for weekend activities.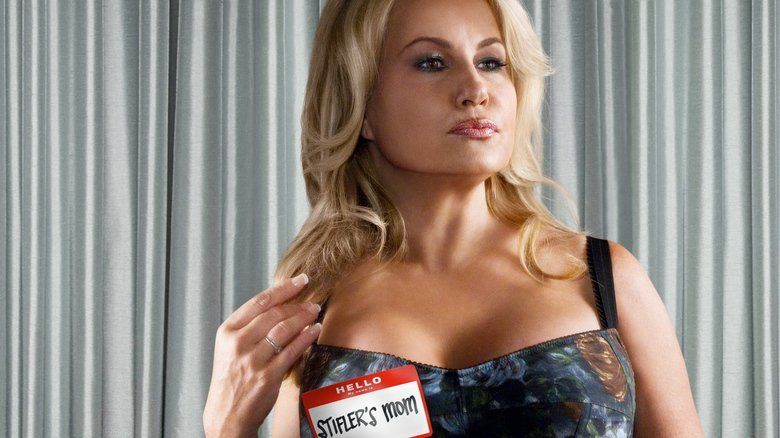 The next day, the group goes to the beach. Oz meets his high school girlfriend, Heather (Mena Suvari), who is dating a cardiologist named Ron (Jay Harrington), and Kevin reconnects with Vicky (Tara Reid). The guys have an altercation with Kara's boyfriend, A.J., (Chuck Hittinger) and his friends, which ends with Stifler defecating in their beer cooler and destroying their jet skis. That night, most of the group go to the falls and find a high school party celebrating Kara's birthday. Finch and Selena reconnect, and they fall in love. Kara gets drunk; Jim drives her home, and she tries to seduce him. They are discovered by John, who simply mistakes Kara for Michelle. Oz, Finch, and Stifler help Jim return Kara to her parents' home, but A.J. spots them. Kevin wakes up hungover next to Vicky and assumes they had sex.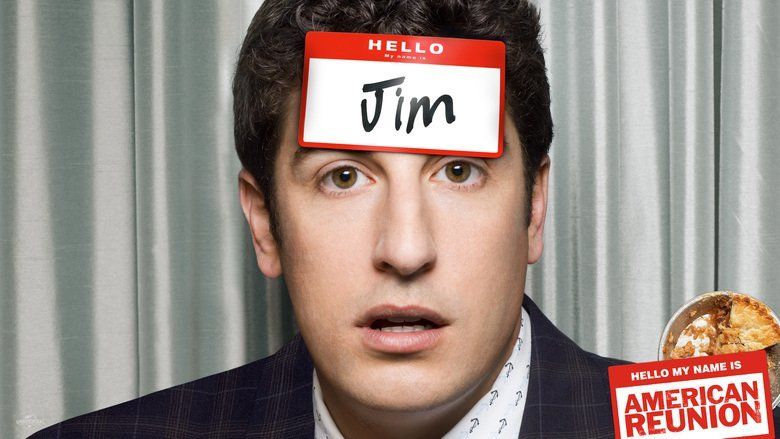 Jim and Michelle attend a party thrown by Stifler, hoping to recreate their prom night, and bring Noah along. Noah gets drunk and encounters Stifler's mother Jeanine (Jennifer Coolidge) for the first time. Kevin confronts Vicky about the night before, but she insists there was no sex. Mia takes ecstasy, and Ron humiliates Oz. A newly sympathetic Heather comforts Oz, and they reconcile. They are interrupted by Mia, who starts a fight with Heather. Stifler performs oral sex on a former classmate named "Long Lips" Loni hoping she would return the favor, only to strike out. By this point in the story, Jim has told Kara that he does not care about her. A fight ensues between A.J. and his gang against Jim and his friends, which is disrupted by police. But the police only arrest Finch for stealing a motorcycle, which Stifler finds amusing. Exasperated by Stifler's immaturity, the guys blast him, and finally admit that they did not want him to ruin things like he always does. Distraught, Stifler ends the party.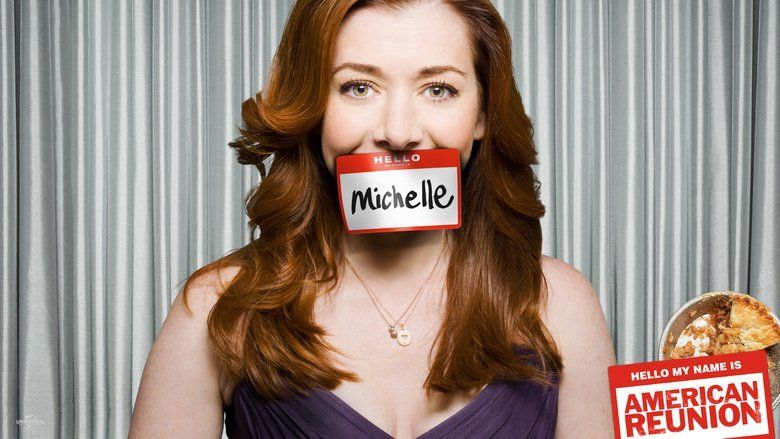 Mia leaves Oz, Stifler decides to skip the reunion, and Michelle goes to her grandmother's. At the reunion, Finch admits that he is an assistant manager at Staples and stole the motorcycle from his boss when he did not receive a raise that was promised. The boys apologize to Stifler at his place of work, and insist that he is their friend saying "he is their asshole"; without him, high school would not have been any fun. Stifler is uplifted by this and quits his job - but not before standing up to his patronizing boss - and attends the reunion. Kevin reconciles with Vicky. Finch makes amends with Selena for lying, and they have sex in the bathroom - but not before a premonition of something vague but bad happening, which is that Stifler is having sex with his mother, as revenge on him for having sex with Stifler's mother. Oz reunites with Heather (a result of Stifler beating up Ron), and Jim reconciles with Michelle. Jessica (Natasha Lyonne) reveals that she is a lesbian, and with Stifler's help, Sherman (Chris Owen) hooks up with Loni. Stifler is asked to be a party planner for a wedding for his former lacrosse teammates. He also meets Finch's mother Rachel (Rebecca De Mornay) who intrigues Stifler by telling him she wishes her son were more into sports. After Rachel makes a brazen sexual pass at Stifler using lacrosse equipment-related innuendos, Rachel and Stifler proceed to have sex on the lacrosse field, while Rachel loudly and passionately agrees with Stifler's proclamations about his manliness. John is reunited with his estranged buddy, Justin (Justin Isfeld) (MILF Guy #1) and they watch Stifler having sex with Finch's mom while chanting "MILF! MILF! MILF!".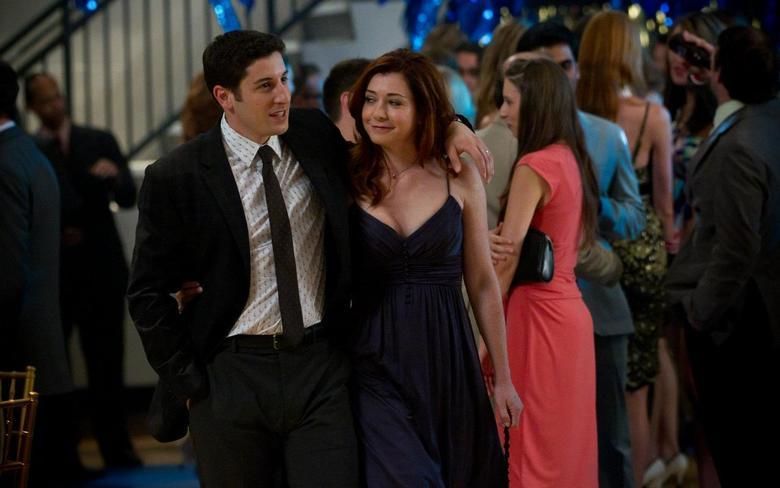 The next morning, Jim and Kara share a tender moment while apologizing to each other for their behavior. Oz plans to stay in town with Heather, Finch plans a trip with Selena to Europe, and Stifler drops subtle hints about sleeping with Finch's mom. Kevin proposes a pact for them to reunite once a year. They all agree and make a toast as the franchise's theme song ("Laid") plays. As the credits roll, Stifler says, "I fucked Finch's mom!" in a half-whisper, leaving Finch disgusted. In a mid-credits scene, Noah Levenstein receives sexual gratification from Stifler's Mom at a movie theater.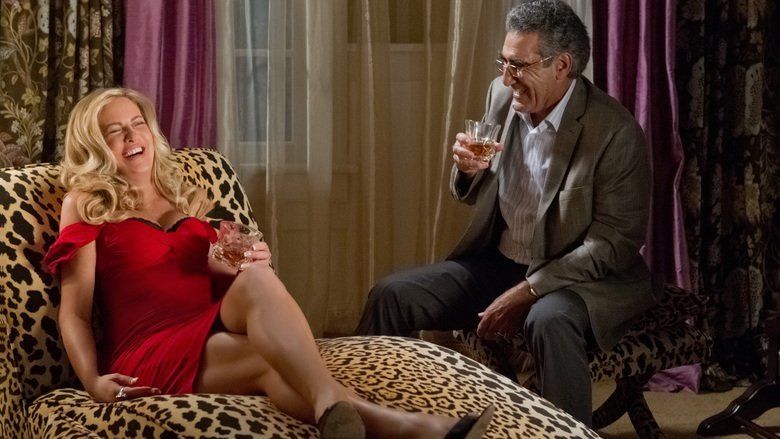 Jason Biggs as Jim Levenstein
Alyson Hannigan as Michelle Levenstein
Chris Klein as Chris "Oz" Ostreicher
Thomas Ian Nicholas as Kevin Myers
Eddie Kaye Thomas as Paul Finch
Seann William Scott as Steve Stifler
Tara Reid as Vicky Lathum
Mena Suvari as Heather Gardner
John Cho as John
Eugene Levy as Noah Levenstein
Jennifer Coolidge as Jeanine Stifler
Natasha Lyonne as Jessica
Dania Ramirez as Selena Vega
Ali Cobrin as Kara
Katrina Bowden as Mia
Jay Harrington as Dr. Ron
Chuck Hittinger as AJ
Shannon Elizabeth as Nadia
Chris Owen as Chuck Sherman
Justin Isfeld as Justin
Rebecca De Mornay as Rachel Finch
Vik Sahay as Stifler's boss
In October 2008, Universal Pictures announced it was planning to produce a fourth theatrically released sequel to the first film. In April 2010, the film entered pre-production, with Jon Hurwitz and Hayden Schlossberg signing on to write and direct with plans to reunite the whole cast of the primary series.
In March 2011, it was announced that Jason Biggs, Seann William Scott and Eugene Levy had signed on to reprise their roles. Biggs and Scott were granted executive producer credits and also helped convince the other previous cast members to return. In April 2011, Alyson Hannigan, Chris Klein, and Mena Suvari signed on. The following month, Thomas Ian Nicholas, Tara Reid, Eddie Kaye Thomas, Shannon Elizabeth, and Jennifer Coolidge signed on. In June and July 2011, John Cho and Natasha Lyonne were the last returning cast to sign on.
On May 18, 2011, a casting call went out for the character "Kara", a role that involved "upper frontal nudity". Ali Cobrin was cast in the role. National Football League wide receiver Chad Ochocinco has a cameo.
Jason Biggs and Seann William Scott each received a reported $5 million plus a percentage of the profits for their performances. Alyson Hannigan and Eugene Levy were said to have been paid $3 million each, with the rest of the cast receiving payments within the $500,000 to $700,000 range, except Tara Reid who was paid $250,000.
On a budget of $50 million, principal photography took place from early June to August 2011 in metro Atlanta, Georgia. In late June, filming took place at Conyers, Monroe and Woodruff Park. Production filmed at Newton High School in Covington from July 11 to July 15. Scenes were filmed at the school's gym for a reunion prom set, football field, commons area and hallways; which included 200 extras. Under the deal the production company paid $10,000 to the Newton County School System for using the school.
During the last week of July, production moved to Cumming to film at Mary Alice Park on Lake Lanier and included about 100 extras. Moore said the beach at the lake looks similar to a Lake Michigan setting, which is the state in which the film is set. The production company paid $23,000 to have full access to the property for a week. Suvari finished filming her scenes on August 4.
American Reunion opened in North America on April 6, 2012 in 3,192 theaters for a weekend total of $21,514,080, putting it at number 2 at the box office behind The Hunger Games. On its second week of release it dropped to number 5 at the box office with a weekend total of $10,473,810.
The film earned $56,758,835 in North America and $177,978,063 internationally, for a worldwide total of $234,736,898.
The DVD and Blu-ray discs were released on July 10, 2012 in North America. The film was also released in a box set titled the "American Pie Quadrilogy" on August 22, 2012 in Australia. The R-rated version was available on iTunes a few days ahead of time, as an "Early Digital Release". It was released on September 10, 2012 in the United Kingdom.
Rotten Tomatoes gave the film a rating of 43%, based on 170 reviews, with an average rating of 5.2/10. The site's critical consensus reads, "It'll provide sweetly nostalgic comfort food for fans of the franchise, but American Reunion fails to do anything truly new or interesting – or even very funny – with the characters." On Metacritic, the film has a rating of 49 out of 100, based on 34 critics, indicating "mixed or average reviews".
According to Roger Ebert, who gave the film three out of four stars:
The charm of American Pie was the relative youth and naïveté of the characters. It was all happening for the first time, and they had the single-minded obsession with sex typical of many teenagers. American Reunion has a sense of déjà-vu, but it still delivers a lot of nice laughs. Most of them for me came thanks to Stifler... If you liked the earlier films, I suppose you gotta see this one. Otherwise, I dunno.
The Village Voice concludes its review with the following:
After some strained "Remember the time . . ." callbacks to 13-year-old gags, American Reunion gets comfortable and funny, as Hurwitz and Schlossberg hit familiar marks from unexpected angles, while the ensemble interplay is "routine" in the best sense of the word. Taken altogether, the Pie movies offer a cohesive worldview, showing each of life's stages as the setting for fresh-yet-familiar catastrophes, relieved by a belief in sex, however ridiculous it might look, as a restorative force. The recipe is so durable and the sustained character work so second-skin by now, one can imagine the Pie films keeping with the dramatis personae through middle age and into the problems of geriatric love, a raunch-comic version of Britain's documentary Up series. American Midlife Crisis? American Retirement? American Funeral? Let's go!
Peter Travers of Rolling Stone gave American Reunion a positive review of two and half stars out of four saying, "American Reunion reminds us what we liked about the original: the way the movie sweetened its raunch to build a rooting interest in these characters."
The two score tracks were recorded by a 60-70 piece orchestra conducted by John Ashton Thomas who also orchestrated Workman's score for the orchestral sessions. The orchestra was recorded at the Eastwood Scoring Stage at the Warner Bros. lot by Shawn Murphy who also mixed the score.
In May 2015, Tara Reid revealed that there have been "talks" about a fifth theatrical movie, possibly set in Las Vegas.