Liberating ourselves from our past ambeth ocampo tedxdiliman
Ambeth R. Ocampo OL OAL OCM (born August 13, 1961) is a Filipino historian, academic, journalist, a former cultural administrator and author best known for his writings about Philippines' national hero José Rizal and for Looking Back, his bi-weekly editorial page column in the Philippine Daily Inquirer. He has served as the Chairman of the National Historical Commission of the Philippines (2002-2011) and concurrently Chairman of the National Commission for Culture and the Arts in (2005-2007).
Contents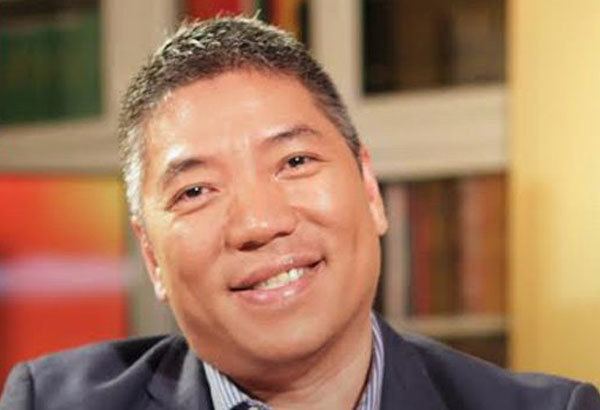 Philippine history lecture of dr ambeth ocampo in vienna
Education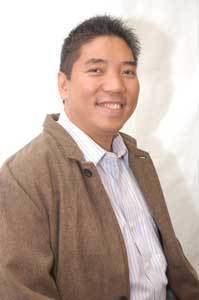 Ocampo was educated in the Jesuit-run Ateneo de Manila University from primary, secondary and tertiary levels. He subsequently attained his undergraduate and masteral degrees in Philippine Studies from the De La Salle University in 1989 and 1991. He took graduate courses in the University of the Philippines Diliman and later read for a doctorate degree in Southeast Asian History at the University of London School of Oriental and African Studies (SOAS).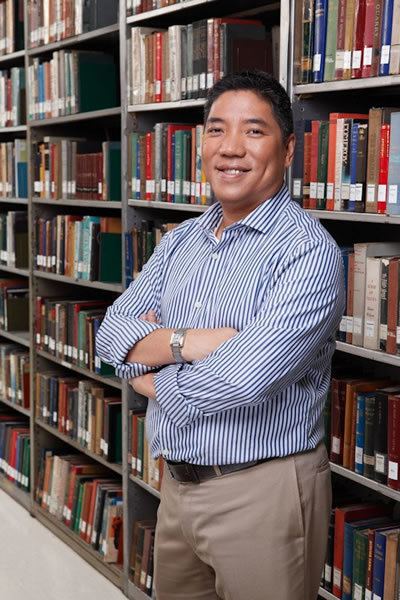 He abandoned his London postgraduate studies in 1993, when he entered the Benedictine Abbey of Our Lady of Montserrat, Manila taking the monastic name Dom. Ignacio Maria, OSB. His chose not to renew his monastic vows when these expired in 1997 but still Ocampo contemplates a possible return in the future.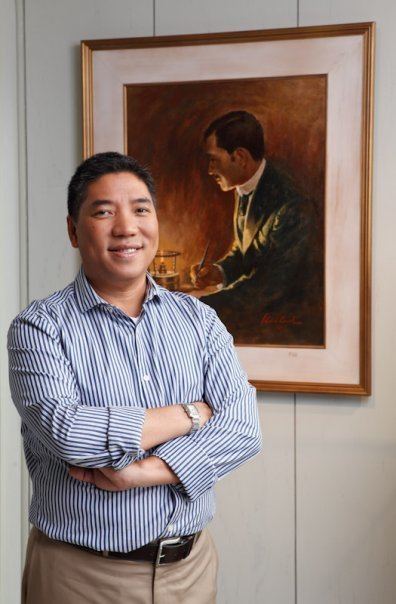 In 2008, Ocampo was conferred from the Polytechnic University of the Philippines, a honorary doctorate in Public Administration in recognition of his work in cultural administration and his contributions to Philippine history.
Looking Back column
Ocampo began writing for Weekend Magazine, the Sunday supplement of the Philippine Daily Express in 1985 and subsequently joined its editorial staff as Associate Editor. His column, Looking Back, first appeared in the Philippine Daily Globe from 1987 to 1990 and compilations of these columns saw new life as his two bestselling books namely the Looking Back series and Rizal Without the Overcoat that was awarded the National Book Award for Essay in 1990. On the invitation of Letty Jimenez Magsanoc and Eugenia D. Apostol, Ocampo's Daily Globe column moved to the Philippine Daily Inquirer in 1990, where it appears twice weekly to the present.
Since 1986, Ocampo has published over thirty-two books and publications, compilations of his essays and writings on Philippine history, arts and culture. Most of his published works focus on the life and works of the Philippine nationalist and martyr, Jose Rizal with Rizal Without the Overcoat going into six editions since its first publication in 1990. He has published monographs on other historical and cultural figures: the writer-artist Emilio Aguilar Cruz, musical composer Nicanor Abelardo, historian Teodoro Agoncillo and Teodora Alonso, the mother of Rizal among others.
Ocampo also contributed to works on the foreign relations of the Philippines between France and Japan. He is presently at work on an edition of the diaries of former Philippine President Ferdinand Marcos and a biography of former Philippine President Fidel Ramos.
When Ocampo was appointed chair of the National Historical Institute and later elected chair of the National Commission for Culture and the Arts, then President Gloria Macapagal Arroyo declared that she was an ardent reader of his newspaper column, admiring his writings because he "makes history so approachable." Some academics have unfairly criticized Ocampo for his populist approach towards historiography and Imposing the standards of academic journals on his newspaper columns he is faulted for lack of footnotes, bibliographic references, and a conceptual framework. Furthermore, he is also faulted for allegedly failing to contribute to conceptual and analytic debate in Philippine historiography. In response, Ocampo has since released two compilations of his public lectures Meaning and History focused on Jose Rizal and Bones of Contention on Andres Bonifacio both published in 2001 with the required bibliographic references and footnotes. Nevertheless, Ocampo is considered as one of the most prominent Philippine historians.
Art historian and curator
Ocampo has also written several essays and monographs on Philippine art beginning with his first book on Philippine modern impressionist painter Emilio Aguilar Cruz in 1986. Since then Ocampo has worked as independent art curator and has curated several landmark artist retrospectives and exhibitions on Philippine visual artists including: Juan Luna, Fernando C. Amorsolo, Guillermo E. Tolentino, Romulo Galicano, Arturo R. Luz and Benedicto Cabrera or BenCab. He also sits on the advisory boards of: Ateneo Art Gallery, Ayala Museum, BenCab Museum, the Lopez Museum and the President Elpidio Quirino Foundation.
Ocampo moderates a growing and trending Facebook and Instagram page. Since 2011, he has delivered public lectures on Philippine history at the Ayala Museum known as History Comes Alive to sold-out crowds.
Cultural administrator
From 1987-1992, Ocampo served as a consultant to the National Library of the Philippines (NLP) with a concurrent capacity as member of the National Committee on Libraries and Information (NCLI) and the National Committee on Monuments and Sites (NCOM) under the Presidential Commission on Culture and the Arts (present-day the National Commission for Culture and the Arts (NCCA)). During his term at the National Library he recovered the unpublished manuscripts of Rizal's unfinished novel Makamisa in 1987 and later worked on the bibliographic catalog of papers, writings and documents related to Rizal held in the vault of the National Library. He has recently completed a similar bibliographic catalog of the Rizal materials in the Lopez Museum and Library and has been collating material from other sources for a Union Catalog of Rizaliana both in the Philippines and abroad.
From 1996-1998, Manila Mayor Alfredo Lim appointed Ocampo co-Chair, with writer and historian Carmen Guerrero Nakpil of the Manila Historical and Heritage Commission, he was also consulted by the National Centennial Commission Chair Salvador H. Laurel during the celebrations of the for the centennials of: the martyrdom of Jose Rizal in 1996 and the Centennial in 1998.
In 1999, Ocampo was appointed Board Member of the National Historical Institute by then President Joseph Estrada and in 2002, he was appointed Chairman by then President Gloria Macapagal-Arroyo. As NHI Chair, Ocampo served as a board member in the National Commission for Culture and the Arts (NCCA), and later was elected as its Chairman serving from 2005 to 2007. As NCCA Chairman, Ocampo held cabinet-rank, and lobbied for increased national funding for the arts by providing financial support for the national cultural agencies: the National Library, National Archives, National Museum, the Cultural Center of the Philippines and the Komisyon ng Wikang Filipino all attached to the NCCA. During his term, Ocampo focused on cultural diplomacy as a main function in bridging diplomatic relations of the Philippines. For this the President granted Ocampo full powers to negotiate and sign cultural agreements with Pakistan, Vietnam, and North Korea as well as executive programs on culture with France, Mexico, and the People's Republic of China.
During his term as NHI Chairman, Ocampo weathered criticism over attempts to enforce provisions of the existing Flag and Heraldic Code of the Philippines by reminding artists singing the Philippine national anthem during international boxing matches of the proper way to sing the anthem, and his controversial decision to paint the Rizal clan house green - to remind Filipinos that the word "rizal" came from "ricial" meaning a green field ready for harvest.
He successfully worked for the passage of Republic Act 10086 restoring the National Historical Institute into the National Historical Commission of the Philippines (NHCP). Passed in record time, less than a year, President Gloria Macapagal Arroyo signed the measure into law on May 12, 2010. Under the new law, the NHCP was reorganized, expanded, its duties and powers clarified and strengthened.
Ocampo also served as Chairman of Incoming State Visits under Office of Presidential Protocol of Malacañang Palace from 2007 until 2011 and also sat as adviser of Numismatic Committee of the Bangko Sentral ng Pilipinas. Along with Deputy Governor Diwa Guinigundo, the committee proposed and redesigned the entire Philippine banknotes in circulation and launched the New Generation Currency series in 2010.
In academia
Ocampo is Associate Professor and former Chairman of the Department of History, School of Social Sciences in the Ateneo de Manila University where he has been connected since 1998. He was Professorial Lecturer in the Department of Filipino and Philippine Literature of the College of Arts and Letters in the University of the Philippines Diliman from 1989 until 2010 and served on the Board of Regents of the Universidad de Manila (formerly City College of Manila), where he served as its President and Vice-President for Academic Affairs from 1996 to 1998. He has also held previous appointments at the De La Salle University, Far Eastern University and San Beda College.
He has held appointments as Visiting Research Fellow in Kyoto University and Chulalongkorn University, Bangkok, and recently Visiting Professor in Sophia University, Tokyo where he taught courses on Philippine history and culture from 2012 to 2014.
His personal and official papers, notes and correspondence are deposited in the University of the Philippines Archives in Diliman, Quezon City, Philippines.
A collector of Filipiniana including books, art, numismatics and other paper ephemera, his extensive library and collection is divided between his home in Makati City; Holy Angel University, Angeles, Pampanga; and the Center for Southeast Asian Studies Library in Kyoto University.
Honors, awards, and decorations
Ocampo has won three National Book Awards in these categories: Essay, Literary History, and Bibliography. He also won a Premio Manuel Bernabe awarded by the then Centro Cultural de la Embajada de Espana en Filipinas and a Premio Quijano de Manila from the Instituto Cervantes Manila. He was elected National Fellow for Essay by the University of the Philippines Creative Writing Center (1995–1996).
He was a Fulbright Senior Research Scholar (2000); Research Fellow, Kyoto University Center for Southeast Asian Studies (2003); Senior Fellow, Asian Public Intellectual Program awarded by the Nippon Foundation (2010) and participated in the Asia Leadership Fellow Program of the Japan Foundation and the International House of Japan in Tokyo (2014). His other awards include: TOYM Ten Outstanding Young Men (History) in 1997, Gawad Balagtas lifetime achievement award (Essay) from the Writers Union of the Philippines, 2006 MetroBank Outstanding Teacher Award, Gatpuno Villegas Award (Patnubay ng Sining), one of the highest awards given by the City of Manila for Culture (2007). Holy Angel University conferred the Juan D. Nepomuceno Award for Research and Scholarship on him in recognition of his research on Pampanga.
He holds the rank of Commander of the Order of the Knights of Rizal, and the Encomienda (Commander) de la Orden del Merito Civil (Order of Civil Merit) conferred by the Kingdom of Spain for his contribution to the success of the state visit of President Gloria Macapagal Arroyo in December 2007.
In June 2008, he was conferred the rank of Officier in the Ordre des Arts et Lettres by the Republic of France for his contributions to the arts and letters as: writer, academic, cultural administrator, and for his support of cultural exchanges between the Philippines and France.
In recognition of his work in cultural administration and his contributions to Philippine history, the Polytechnic University of the Philippines conferred on him the degree of Doctor of Public Administration, honoris causa, in December 2008.
In 2010, he was conferred one of the highest civilian awards of the Philippines, the Order of Lakandula, Rank of Bayani for his contributions in cultural administration, the popularization of Philippine history, and for having served as Chairman of the National Historical Institute from 2002 to 2010, and concurrently Chairman of the National Commission for Culture and the Arts 2005–2007, without compensation.
In December 2013, during President Benigno Aquino III visit to Tokyo, Ocampo was conferred on the Presidential Medal of Merit, the citation reads, "for his achievements as scholar, teacher, and in recognition of his writings through which he polarized Philippine history, art and culture thus bringing these aspects of our national identity closer to the people."
In September 2016, he was conferred the prestigious Fukuoka (Academic) Prize, Ocampo is only the fifth Filipino to be so honoured, and part of the Award Citation reads: "As an outstanding historian and intellectual, Dr. Ambeth R. Ocampo has made a great contribution to academic, cultural and social progress in the Philippines, through his university teaching, his writing for newspapers and magazines, and his service in historic and cultural administration. His clear and accessible explanations of the wider global context in which the country developed during the period of the Spanish and American colonial regimes have helped promote a more open sense of nationalism, and facilitated the advancement of international exchanges both with Asia and with the West."
National honours
Philippines: Grand Cross of the Order of Lakandula with Rank of Bayani
Philippines: Presidential Medal of Merit
Philippines: Commander in the Order of the Knights of Rizal
Foreign honours
Spain: Order of Civil Merit with the Rank of Commander (Encomienda) (2007)
France:Ordre des Arts et des Lettres with the Rank of Officier (2008)
Awards
Philippines: Gatpuno Villegas Award (Patnubay ng Sining)
Philippines: Gawad Tanglaw Award (Best Newspaper Columnist) (2015)
Philippines: Gawad Tanglaw Award (Best Newspaper Columnist) (2016)
Philippines: Holy Angel University - Juan D. Nepomuceno Award for Research and Scholarship (2015)
Philippines: MetroBank Outstanding Teacher Award (2006)
Philippines: National Book Award (Essay) (1990)
Philippines: National Book Award (Literary History) (1992)
Philippines: National Book Award (Bibliography) (1993)
Philippines: TOYM Ten Outstanding Young Men Award (History) (1997)
Spain: Premio Manuel Bernabe (1993)
: Fukuoka Academic Prize (2016)
: Kyoto University Center for Southeast Asian Studies: Research Fellow (2003)
United States: Fulbright Senior Research Scholar (2000)
Honorary degrees
National
Polytechnic University of the Philippines: Public Administration
References
Ambeth Ocampo Wikipedia
(Text) CC BY-SA