Name

Alison Pick




Role

Novelist




Education

University of Guelph








Books

Far to Go, The sweet edge, Question & answer, The Dream World, Between Gods: A Memoir
Jewnique trailer - Alison Pick
Alison Pick (born 1975) is a Canadian novelist and poet. She has published two novels, a memoir, and two collections of poetry.
Contents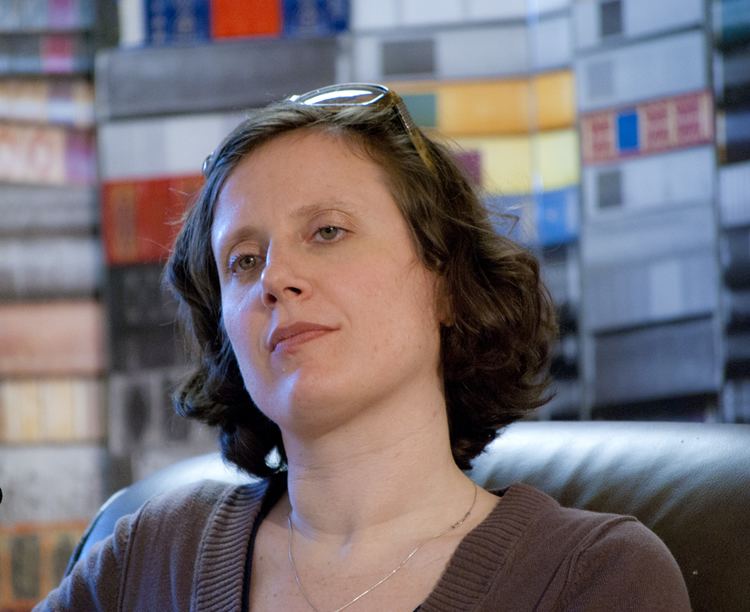 Life and career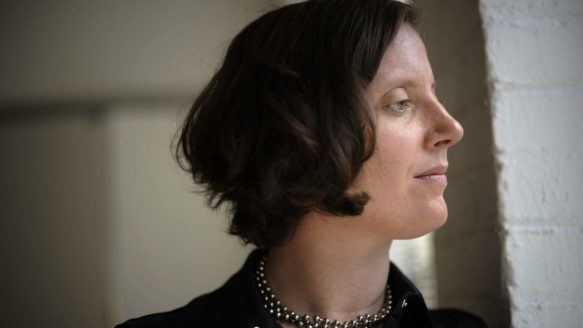 Pick was born in Toronto, Ontario and grew up in Kitchener. In 1999, she graduated from the University of Guelph with a B.A. in psychology. Pick received her MA in Philosophy from Memorial University in Newfoundland. During her teenage years, Pick discovered that her father's Czech family was originally Jewish although he had been raised a Christian. Pick herself later converted to Judaism.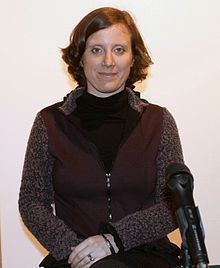 Pick is most recently the author of Between Gods, a memoir about depression, family secrets, and forging a new identity from the ashes of the past. It won the Canadian Jewish Book Award for Memoir, and was shortlisted for the BC National Award for Canadian Non-Fiction and for the Wingate Prize in the UK. Between Gods was also a Top Book of 2014 at the CBC and The Globe and Mail.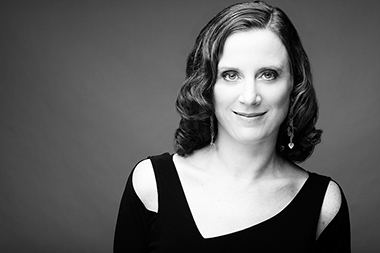 Pick's novel Far to Go won the Canadian Jewish Book Award and was nominated for the 2011 Man Booker Prize.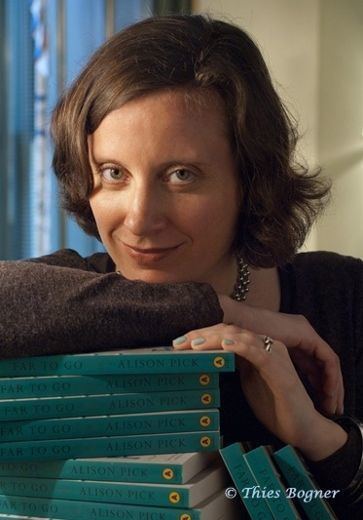 The title section of Pick's poetry collection Question & Answer won the 2002 Bronwen Wallace Memorial Award for Poetry and the 2003 National Magazine Award for Poetry. The book itself was short-listed for the League of Canadian Poets Gerald Lampert Award for best first book of poetry, and for a Newfoundland and Labrador Book Award. Pick also won the 2005 CBC Literary Award for Poetry. Her writing has appeared widely in publications including The Globe and Mail,The Walrus, and enRoute Magazine.
Pick served on the jury for the 2015 Scotiabank Giller Prize. Pick taught at the Iceland Writers Retreat in Reykjavík, Iceland in the spring of 2015. She is currently a member of the faculty at the Humber School for Writers and the Sage Hill Writing Experience. She lives and writes in Toronto.
Awards
2001 – Shortlist: CBC Literary Awards (Fiction)
2002 – Bronwen Wallace Memorial Award for Poetry (for the title section of Question & Answer)
2002 – Shortlist: League of Canadian Poets Gerald Lampert Award (for Question & Answer)
2002 – Shortlist: Newfoundland and Labrador Book Award (for Question & Answer)
2002 – Winner: Writer's Federation of New Brunswick's Alfred G. Bailey Manuscript Prize
2003 – National Magazine (Gold) Award for Poetry
2003 – Shortlist: CBC Literary Awards (Fiction)
2005 – CBC Literary Award for Poetry (for "The Mind's Eye")
2006 – Editor's Choice': Arc Poem of the Year Contest
2007 – Finalist: National Magazine Award for Poetry
2008 – The Globe and Mail Top 100 Book (for The Sweet Edge)
2010 – Winner: Words Worthy Award for Best Novel
2011 – Helen and Stan Vine Canadian Jewish Book Award, fiction category (for Far to Go)
2011 – Longlist: The Man Booker Prize for Fiction (for Far to Go)
2013 – Winner: Governor General's Award for Translation (Quebec edition)
2014 – Shortlist: Ontario Arts Council KM Hunter Award for Mid-Career Artist
2015 – Winner: Canadian Jewish Book Award for Non-Fiction and Memoir
2015 – Shortlisted: BC Award for Canadian Non-Fiction
2016 – Longlisted: JQ Wingate Prize
2016 – Shortlisted: JQ Wingate Prize
Festivals
Sunshine Coast Festival of the Written Arts – 2015
IFOA (Toronto) – 2014, 2011, 2010, 2005
Wordfest: Calgary and Banff – 2014, 2010, 2003
Vancouver International Writers Festival – 2014, 2003
Ottawa International Writers Festival – 2014, 2010, 2008, 2005
Thin Air: Winnipeg International Writers Festival – 2014, 2003
The Bookworm International Literary Festival (Beijing, China) – 2012
Jewish Book Week (London, England) – 2012
BookFest Windsor – 2012
Festival of Words (Moose Jaw) – 2012
Prince Edward County Authors Festival – 2012
Talking Fresh (Regina) – 2012
Vancouver Jewish Book Festival – 2011
San Diego Jewish Book Fair – 2011
Tarbut: Festival of Jewish Culture (Winnipeg) – 2011
Eden Mills Writers Festival – 2015, 2011, 2003
Joe Burke Wolfe Island Literary Festival – 2011
Elora Writers Festival – 2011
GritLit (Hamilton) – 2011
Ontario Writers Conference – 2011
Kingston WritersFest – 2010
Měsíc autorského čtení" (The Month Of Authors' Readings) (Brno, Czech Republic) – 2008
Juries
The Giller Prize – 2015
The Rogers Writers Trust Fiction Prize – 2013
CBC Literary Awards – 2011
The Journey Prize – 2011
Lampman-Scott Award (Best Book by an Ottawa Poet) – 2008
Malahat Review Novella Contest – 2008
Gerald Lampert Award for Best First Book of Poetry – 2007
Newfoundland Book Awards, Poetry Category – 2007
Bronwen Wallace Memorial Award for Poetry – 2006
Gregory Power Awards for Poetry, Memorial University – 2006
Arts and Letters Awards, Newfoundland Arts Council, Poetry – 2005
Canada Council for the Arts, Poetry, Mid-Career and Established – 2004
Anthologies
The M Word: Conversations about Motherhood (Kerry Clare, ed) – Goose Lane, 2014
Best Canadian Poetry in English 2008 – Tightrope Books, 2008
The Mind's Eye: CBC Literary Award Winners 2001–2006 – ECW, 2008
The Echoing Years: An Anthology of Poetry from Canada & Ireland – WIT/SCOP, 2007
Outside of Ordinary: Women's Travel Stories – Second Story Press, 2005
Breathing Fire 2: Canada's New Poets – Nightwood Editions, 2004
Vintage 2000: The League of Canadian Poets – Quarry Press, 2000
Radio appearances
CBC Radio 'Tapestry,' host Mary Hynes – 2014
CBC Radio 'The Next Chapter,' host Shelagh Rogers – 2010
CBC Radio 'Weekend Arts Magazine,' host Angela Antle – 2010
CBC Radio 'Sounds Like Canada,' host Shelagh Rogers – 2006, 2003
CBC Radio 'Talking Books,' host Ian Brown – 2006
CBC Radio 'Between the Covers,' host Eleanor Wachtel – 2006
CBC Radio 'The Arts Tonight,' host Nora Young – 2006
References
Alison Pick Wikipedia
(Text) CC BY-SA