Alison irwin big brother 4
Alison Kemerer Irwin (born August 7, 1980) is most known for her appearances in three American reality TV shows, including two seasons of Big Brother and The Amazing Race 5.
Contents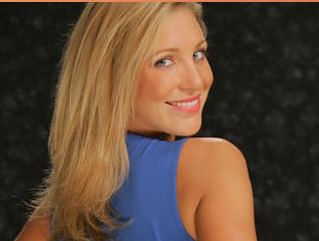 Big brother top 20 alison irwin
Biography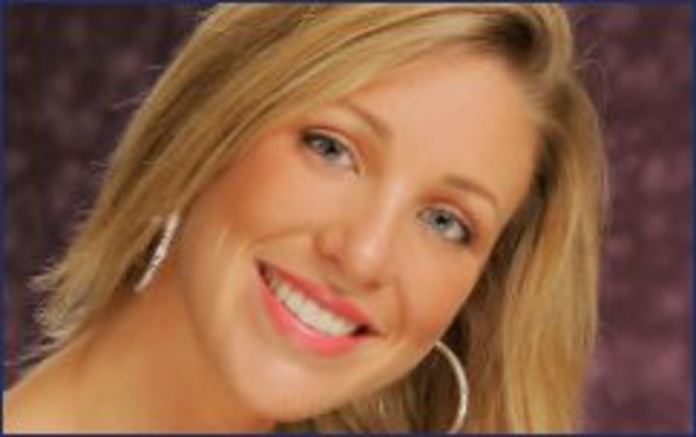 Irwin grew up in Meadville, Pennsylvania with her mother Melinda, father Jim and brother J.R. Irwin. She graduated from University of Pittsburgh in 2002, majoring in exercise physiology. While in college she was a member of Delta Zeta sorority and Pitt dance team.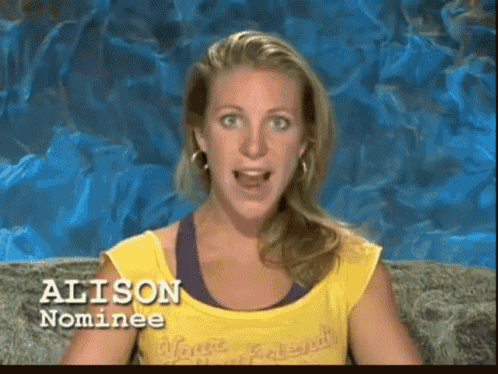 In 2001 she won the Miss Crawford County title and competed in the Miss Pennsylvania pageant and competed again as Miss Steel Valley in 2002. In 2003 Irwin was crowned Miss Greater Juanita Valley but was unable to participate at Miss Pennsylvania because she was appearing on her first season of Big Brother at the time. During the 2001 pageant, Irwin competed against Erika Shay, who would also appear on The Amazing Race 5.
After her eviction from Big Brother All Stars, Irwin moved to Orlando, Florida, where she is now a cheerleader for the AFL team, the Orlando Predators.
Big Brother 4
During the summer of 2003, Irwin participated in the reality TV series Big Brother 4 which aired on CBS. She finished runner-up to Jun Song after eighty-two days in the house, for which she received $50,000. She was on the losing end of a landslide 6-1 final vote in Jun's favor.
Amazing Race 5
In 2004 she participated in The Amazing Race 5 with her boyfriend, Donny Patrick, a football player at Bloomsburg University. The two had been together since prior to Irwin's participation on Big Brother. The shows producer Bertram van Munster was initially upset at their casting for the season. After finishing the first episode in first place, Irwin and Patrick were eliminated the very next episode, finishing in 10th place. Irwin refused to appear next to Patrick for the traditional assembly of all the non-Final 3 teams alongside the $1 million final Pit Stop, leading CBS to use CGI to insert a stock image of Irwin next to the actually-there Patrick.
Big Brother: All Stars
In 2006, Irwin returned to the Big Brother house to take part in the All Stars edition. She was the first to be eliminated by a vote of 8-2 on July 13, 2006. She expressed happiness over Erika Landin's lopsided Final 2 defeat, gloating that Mike Malin had "played" her and laughing that Erika would need a lot of therapy afterwards. Coincidentally or not, Irwin has never had any appearance related to BB since then.
Other appearances
She also appeared on a very small reality series, Too Tall For Small.
Filmography
Actress
2003
Yes, Dear (TV Series)
as
Alison Irwin
- Big Brother-in-Law (2003) - Alison Irwin
Self
2003
Big Brother (TV Series)
as
Self - Houseguest / Self
- All-Stars: America's Vote (2006) - Self
2006
The Early Show (TV Series)
as
Self
- Episode dated 14 July 2006 (2006) - Self
2004
The Amazing Race (TV Series)
as
Self - Contestant
- You've Just Made Me a Millionaire (2004) - Self - Contestant (as Alison)
- It's Okay, Run Them Over! (2004) - Self - Contestant (as Alison, credit only)
- If They're Screwing the Helmet to My Head, It Can't Be Good (2004) - Self - Contestant (as Alison, credit only)
- If You're Gonna Whine, Just Shut Up! (2004) - Self - Contestant (as Alison, credit only)
- I'm Going to Jail (2004) - Self - Contestant (as Alison, credit only)
- Are You Sure This Is Safe? (2004) - Self - Contestant (as Alison, credit only)
- Why Can't We Get a Camel? (2004) - Self - Contestant (as Alison, credit only)
- Are You Good at Puzzles? (2004) - Self - Contestant (as Alison, credit only)
- Who Says Pageant Girls Don't Eat? (2004) - Self - Contestant (as Alison, credit only)
- I Got Electrocuted (2004) - Self - Contestant (as Alison)
- It Turned Ugly Just Now (2004) - Self - Contestant (as Alison)
- Clearly, I'm More Intelligent Than You (2004) - Self - Contestant (as Alison)
References
Alison Irwin Wikipedia
(Text) CC BY-SA