Alienator is a 1989 science fiction/action/thriller, directed by filmmaker Fred Olen Ray—the producer, director, and screenwriter of over one hundred low to medium-budget feature films in many genres—and starring Jan-Michael Vincent, star of the CBS television series Airwolf. Alienator is among several films produced by Jeffrey C. Hogue.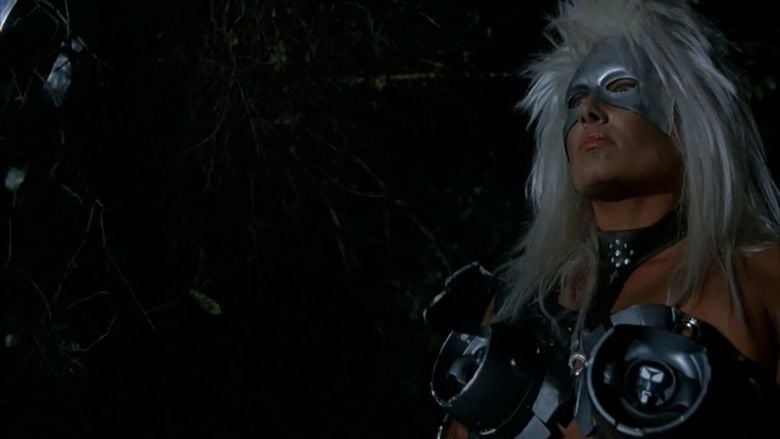 The movie was described by Leonard Maltin and confirmed by Fred Olen Ray to be a "semi-remake" of the 1957 film The Astounding She-Monster. Robert Clarke, who starred in that movie, also appears in Alienator.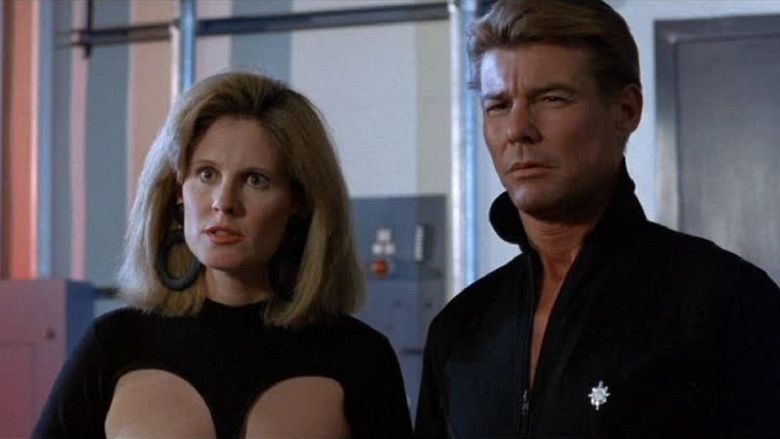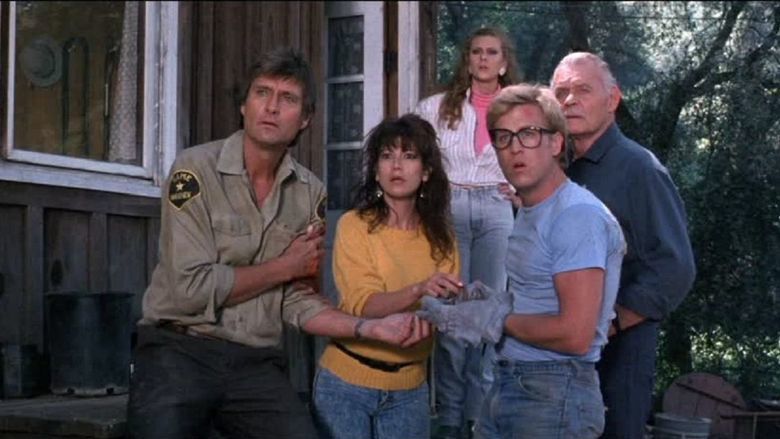 Kol (Ross Hagen), an alien criminal, escapes from a spaceship into the woods of an American suburb. The commander (Jan-Michael Vincent) of the spaceship dispatches The Alienator (Teagan Clive) -- a deadly gynoid, to capture Kol. He meets up with some teenagers as they are all running from fiery death at the hands of The Alienator. She relentlessly pursues Kol and the teens through a series of action sequences and low-budget special effects. Kol must face the toughest decision of his life: kill or be killed.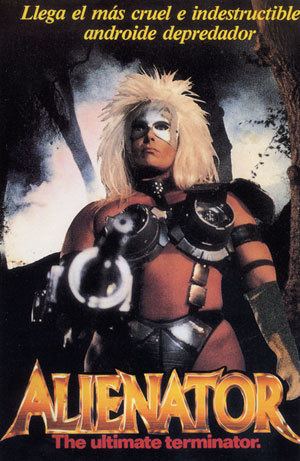 Jan-Michael Vincent as Commander
John Phillip Law as Ward Armstrong
Ross Hagen as Kol
Teagan Clive as Alienator
Dyana Ortelli as Orrie
Jesse Dabson as Benny
Dawn Wildsmith as Caroline
P.J. Soles as Tara
Robert Clarke as Lund
Richard Wiley as Rick
Leo Gordon as Col. Coburn
Robert Quarry as Doc Burnside
Fox Harris as Burt
Hoke Howell as Harley
Jay Richardson as Prison sergeant major
Dan Golden as Electrocuted prisoner
Joseph Pilato as Tech #2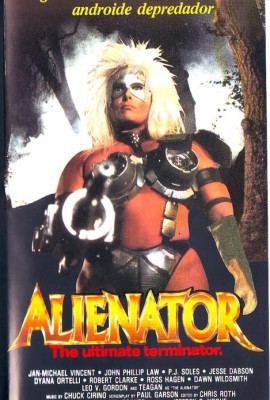 Turner Classic Movies states that the theater release date of the film was in the winter of 1989, or on January 1, 1989.However, the January 15, 1989 Los Angeles Times discusses the film as an "upcoming 1989 release" whose distributor is still pending.
The film was released on VHS by Prism Entertainment on February 8, 1990.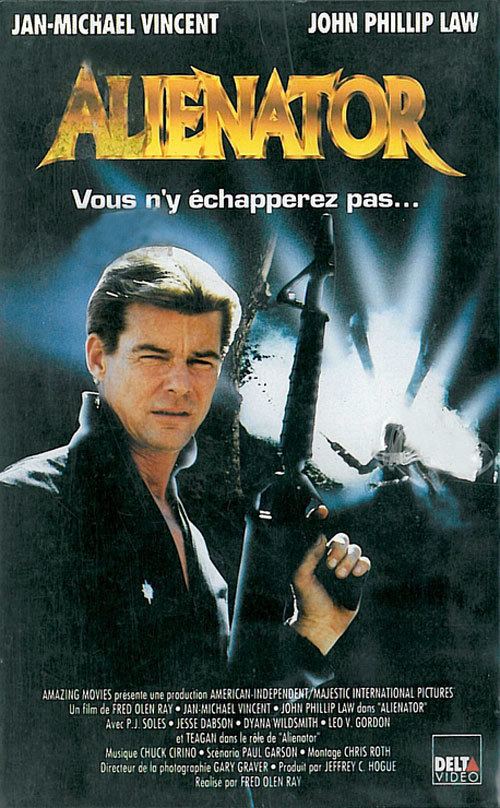 Shout! Factory released the film on DVD as part of a 4-film "Action-Packed Movie Marathon" set on March 19, 2013.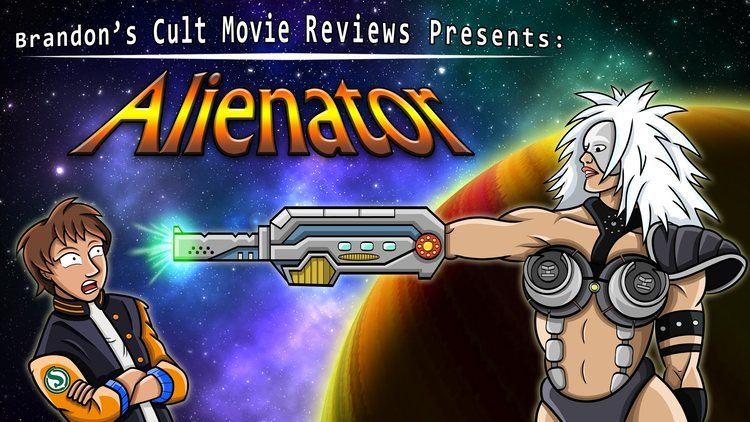 Scream Factory released the film on Blu-ray on June 13, 2017.