Cause of death

Pancreatic cancer




Role

Film actor


Children

Dawn Law





Years active

1950-2008




Parents

John Law, Phyllis Sallee




Name

John Law




Siblings

Thomas Law









Born

September 7, 1937 (

1937-09-07

)

Hollywood, California, U.S.




Spouse(s)

Shawn Ryan (divorced) 1 child




Died

May 13, 2008, Los Angeles, California, United States


Movies

Barbarella, Danger: Diabolik, The Golden Voyage o, Death Rides a Horse, The Russians Are Comi




Similar People

Giulio Petroni, Roger Vadim, Mario Bava, Gordon Hessler, Lee Van Cleef



Occupation

Film, television actor

In HOMAGE to JOHN PHILLIP LAW : unreleased clip
John Phillip Law (September 7, 1937 – May 13, 2008) was an American film actor.
Contents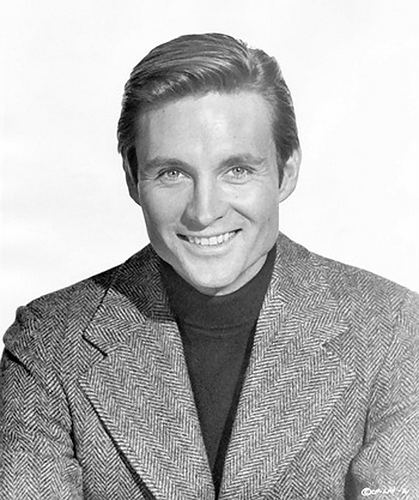 He was best known for his roles as the blind angel Pygar in the science fiction cult classic Barbarella (1968) with Jane Fonda, as Manfred von Richthofen in Von Richthofen and Brown (1971), as a Russian sailor in The Russians Are Coming, the Russians Are Coming (1966) and as news anchor Robin Stone in The Love Machine (1971). The latter reteamed him with Alexandra Hay, his co-star from the 1968 "acid comedy" Skidoo.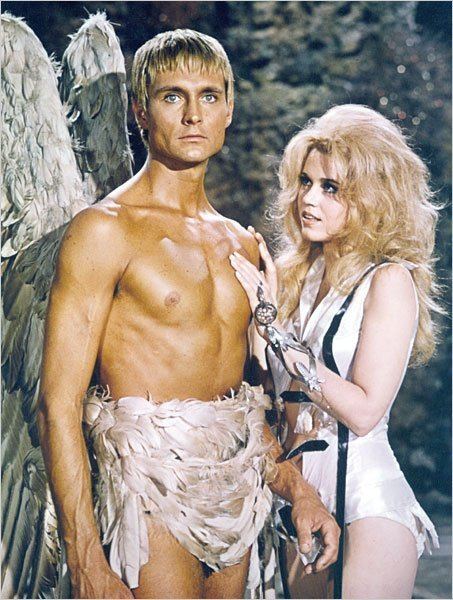 John phillip law dennis hopper at the silent movie theater
Career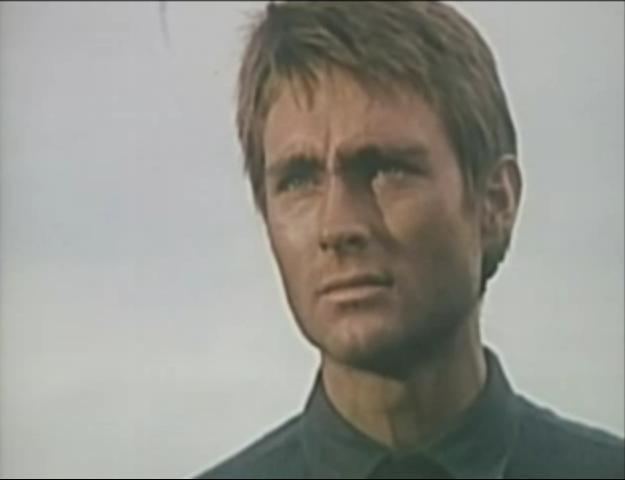 Law was born in Los Angeles, California, the son of Los Angeles County Deputy Sheriff John Law and actress Phyllis Sallee. He was the brother of actor Thomas Augustus Law (also known as Tom Law). He graduated from Hollywood High School.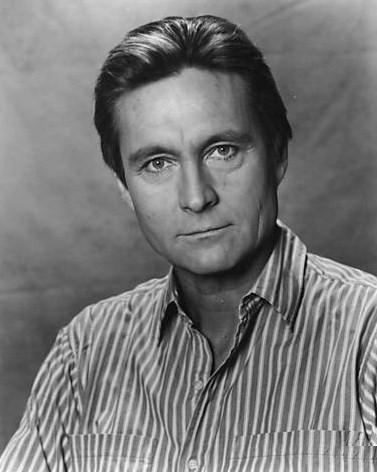 He worked as a film extra as a child, and had a non-speaking role as a courtroom page in John Sturges's The Magnificent Yankee (1950). He studied drama at the University of Hawaii and appeared in several university stage productions.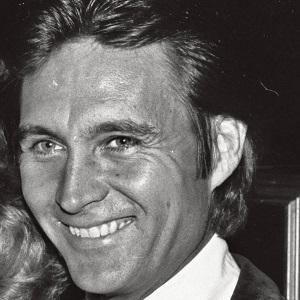 After graduation, Law moved to New York, where he studied with Elia Kazan's Lincoln Center Repertory Theatre and had a small role in Garson Kanin's comedy Come On Strong (1962). Like many American actors he moved to Italy where he acted in several films. One of these was seen by the director Norman Jewison, who thought Law perfect for the role of a young Soviet sailor in The Russians Are Coming, the Russians Are Coming (1966).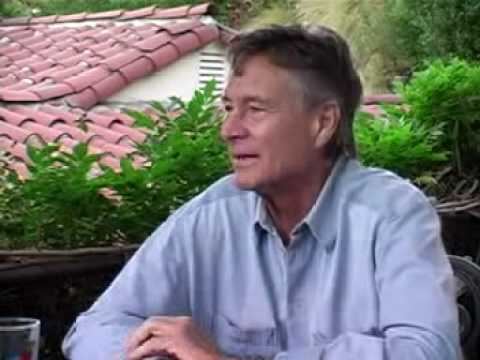 He followed this with a co-star role in Otto Preminger's Hurry Sundown (1967). Law returned to Europe where he played the lead in a Spaghetti Western, Death Rides a Horse (1967), then the title role of Danger: Diabolik (1968), and played an angel in Barbarella. He followed this with The Sergeant (1968) with Rod Steiger.
Tall and handsome, with steel-blue eyes, Law became a sex symbol in the 1960s. He was a VIP guest at Hugh Hefner's Playboy Mansion and in Hollywood society. While he never achieved superstar status, he became a popular action hero, particularly in the Italian movie market in films of the science fiction and fantasy, comedy, westerns, drama, and war genres.
Law co-starred in Roger Corman's film Von Richthofen and Brown (1971), playing Manfred von Richthofen opposite Don Stroud's Roy Brown. Corman used Lynn Garrison's Irish aviation facility, complete with replica World War I aircraft. Garrison taught Law the basics of flying so that he could take off and land, making some of the footage more realistic. Some other of Law's movies have also become cult classics, including The Love Machine (1971), The Golden Voyage of Sinbad, and Attack Force Z. Two of Law's films, Danger: Diabolik and Space Mutiny, were also featured in the movie-mocking TV series Mystery Science Theater 3000.
In 2001 he appeared in Roman Coppola's directorial debut CQ, an homage to the Italian spy/sci-fi B-movies in which Law often starred during the 1960s. Law's final credited film role was in 2008's Chinaman's Chance.
Personal life
He was at one time married to actress Shawn Ryan, with whom he had a daughter.
Death
On December 13, 2007, his doctors diagnosed him with pancreatic cancer. Law died five months later on May 13, 2008 at his home in Los Angeles. His remains were cremated.
Filmography
Actor
-
Citizens (post-production)
as
Rex Sterling
2012
L'apocalisse delle scimmie
2008
Chinaman's Chance: America's Other Slaves
as
Foreman Dan
2006
Vic (Short)
as
John Shelbourne
2005
SOKO Kitzbühel (TV Series)
as
Bob Snyder
- Feindliche Übernahme (2005) - Bob Snyder
2004
Tiromancino: Amore Impossibile (Music Video short)
as
Security guard
2004
I tre volti del terrore
as
Professor Peter Price
2002
Curse of the Forty-Niner
as
Sheriff Murphy
1997
My Ghost Dog (TV Movie)
as
Peter Avelino
1997
Spider-Man: The Animated Series (TV Series)
as
The Cat / John Hardesky
- Partners in Danger Chapter 3: The Black Cat (1997) - The Cat / John Hardesky (voice)
- Partners in Danger Chapter 2: The Cat (1997) - The Cat / John Hardesky (voice)
1996
Hindsight
as
Vincent Lehman
1993
Alaska Kid (TV Series)
as
Robert
- Tödliches Poker (1993) - Robert
1993
Shining Blood
as
Heep - Ranch Foreman
1993
The Mountain of the Lord (Video)
as
Brigham Young
1992
Europa Mission
as
Colonel Ferri
1992
Il giorno del porco
as
Azazel / the regent
1992
Marilyn Alive and Behind Bars
as
Harry Billings
1992
Europa Connection (TV Series)
1991
Alaska Stories
as
Aristocratic Con Man
1990
Little Women of Today
as
Tycoon
1990
Le gorille (TV Series)
as
Le Finlandais
- Le Gorille sans cravate (1990) - Le Finlandais
1990
Alienator
as
Ward Armstrong
1989
Nerds of a Feather (uncredited)
1989
Quattro piccole donne (TV Series)
1989
A Case of Honor
as
Capt. Roger L. Barnes
1988
Space Mutiny
as
Elijah Kalgan
1988
Blood Delirium
as
Saint Simon
1988
Una grande storia d'amore (TV Movie)
as
Marcello
1988
Thunder III
as
Sheriff Jeff
1987
Gila and Rik (TV Movie)
as
Alessio
1987
Johann Strauss: The King Without a Crown
as
Maximilian Steiner, Stage Manager
1985
Rainy Day Friends
as
Dr. Stephen Kendrick
1985
American Commandos
as
Kelly
1985
It's a Living (TV Series)
as
Hank Dobson
- Cassie's Cowboy (1985) - Hank Dobson
1985
Murder, She Wrote (TV Series)
as
Sven Torvald
- Widow, Weep for Me (1985) - Sven Torvald
1985
Night Train to Terror
as
Harry Billings (segment "The Case of Harry Billings")
1984
Danger - Keine Zeit zum Sterben
as
Ted Barner
1982
The Love Boat (TV Series)
as
George Wetlin
- Green, But Not Jolly/Past Perfect Love/Instant Family (1982) - George Wetlin
1981
Tarzan the Ape Man
as
Harry Holt
1981
Attack Force Z
as
Lt. J.A. (Jan) Veitch
1980
The Pioneers
as
A.P. Karns
1979
Ring of Darkness
as
Exorcist
1979
The Best Place to Be (TV Movie)
as
Dr. Mancini
1978
Tod im November (TV Movie)
as
John Vanetti
1978
Der Schimmelreiter
as
Hauke Haien
1977
Eyes Behind the Wall
as
Arturo
1977
Target of an Assassin
as
Shannon
1976
The Cassandra Crossing
as
Major Stark
1976
Tu dios y mi infierno
as
Martín
1976
A Whisper in the Dark
as
Alex
1975
Docteur Justice
as
Dr. Benjamin Justice
1975
The Spiral Staircase
as
Steven (as John Philip Law)
1973
The Golden Voyage of Sinbad
as
Sinbad
1973
Polvere di stelle
as
John
1973
The Young and the Restless (TV Series)
as
Jim Gringer #1 (1998-1989)
1971
The Last Movie
as
Little Brother
1971
The Love Machine
as
Robin Stone
1971
Von Richthofen and Brown
as
Baron Manfred von Richthofen
1970
Strogoff
as
Michel Strogoff
1970
The Hawaiians
as
Noel Hoxworth
1969
Diary of a Telephone Operator
as
Crispino
1968
The Sergeant
as
Pfc. Tom Swanson
1968
Danger: Diabolik
as
Diabolik
1967
Her Harem (uncredited)
1967
Death Rides a Horse
as
Bill Meceita
1967
Hurry Sundown
as
Rad McDowell
1966
The Russians Are Coming the Russians Are Coming
as
Alexei Kolchin
1964
3 notti d'amore
as
Fra Felice (segment "Fatebenefratelli")
1964
High Infidelity
as
Ronald (segment "Scandaloso")
1951
Show Boat
as
Extra (uncredited)
1950
The Magnificent Yankee
as
Minor Role (scenes deleted)
Producer
2002
Curse of the Forty-Niner (associate producer)
Thanks
2005
Danger: Diabolik - From Fumetti to Film (Video short) (special thanks)
Self
2013
The Actor (Documentary)
2007
The Swinging Lust World of John Phillip Law (Documentary)
as
Self
2005
Danger: Diabolik - From Fumetti to Film (Video short)
as
Self
2004
Mario Bava: Operazione paura (TV Movie documentary)
as
Self
2000
E! True Hollywood Story (TV Series documentary)
as
Self
- Jane Fonda (2000) - Self
2000
Mario Bava: Maestro of the Macabre (TV Movie documentary)
as
Self
1999
Ray Harryhausen: Working with Dinosaurs (TV Special documentary)
as
Self
1980
The 1980 Sci-Fi Awards (TV Special)
as
Self
1979
Password Plus (TV Series)
as
Self - Celebrity Contestant / Self - Guest
- Episode dated 24 May 1979 (1979) - Self - Celebrity Contestant
- Episode dated 23 May 1979 (1979) - Self - Celebrity Contestant
- Episode dated 22 May 1979 (1979) - Self - Celebrity Contestant
- Episode dated 21 May 1979 (1979) - Self - Guest
1976
Bicentennial Minutes (TV Series short)
as
Self - Narrator
- Episode #1.567 (1976) - Self - Narrator
1972
Monsters and Magic (Video documentary short)
as
Self
1971
The Tonight Show Starring Johnny Carson (TV Series)
as
Self
- Episode dated 9 August 1971 (1971) - Self
1971
The Merv Griffin Show (TV Series)
as
Self
- TV Actors (1971) - Self
1970
Hinter der Leinwand (TV Series documentary)
as
Self
- Episode dated 23 May 1970 (1970) - Self
1970
Mondo Rocco (Documentary)
as
Self
Archive Footage
-
Markland Mountain (filming)
-
Hollywood Celebrity (Documentary) (post-production)
as
Self
2019
Les Chroniques du Mea (TV Series)
as
Self
- Tintin et le Mystère de la Toison d'or (1961) (2019) - Self
2017
Le Fossoyeur de Films (TV Mini Series documentary)
as
Self
- Barbarella (2017) - Self
2014
Alfonso Sansone produttore per caso
2009
15th Annual Screen Actors Guild Awards (TV Special)
as
Self - In Memoriam
2004
The Z-Men Debriefed: The Making of 'Attack Force Z' (Video short)
as
Self / Lieutenant J.A. 'Jan' Veitch
1998
Beastie Boys: Body Movin' (Music Video)
as
Diabolik (uncredited)
1998
The Harryhausen Chronicles (TV Movie documentary)
as
Sinbad (uncredited)
1982
Henry Fonda: The Man and His Movies (TV Movie documentary)
as
Actor in 'Barbarella' (uncredited)
References
John Phillip Law Wikipedia
(Text) CC BY-SA