Birth name

Alexandra Stan




Name

Alexandra Stan




Occupation(s)

Singer




Role

Vocalist





Instruments

Vocals




Height

1.68 m




Years active

2009–present




Spouse

Ahmad Denny (m. 2009)







Born

10 June 1989 (age 26)Constanta, Romania (

1989-06-10

)


Genres

Dance-pop, pop, house, eurodance, EDM


Labels

Ultra, Roton Music, Fonogram Records, Victor Entertainment




Albums

Saxobeats, Unlocked, Cliche, Saxobeat II


Profiles




Facebook

Twitter
Alexandra stan lemonade lyrics
Alexandra Ioana Stan (born 10 June 1989) is a Romanian singer-songwriter. Born in the city of Constanța, she made her worldwide breakthrough with the 2011 single "Mr. Saxobeat", which was written and produced by Marcel Prodan and Andrei Nemirschi. Prodan and Nemirschi discovered Stan at a karaoke bar in 2009 and offered her a contract with their label, Maan Records. "Mr. Saxobeat" was preceded by the singer's debut recording, "Lollipop (Param Pam Pam)" (2009), which rose Stan to fame in her native country. "Mr. Saxobeat" quickly achieved commercial success in Romania and then abroad, reaching the number one spot in a total of ten countries. Saxobeats, her debut studio album, was made available for purchase in August 2011.
Contents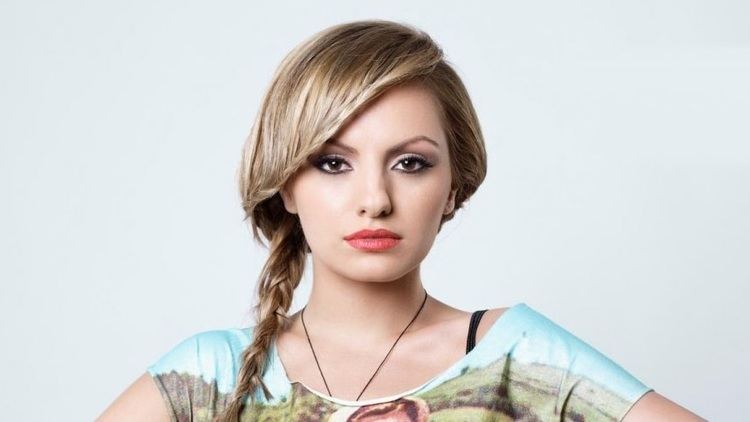 The release of Stan's second record was delayed due to an alleged physical altercation with Prodan in 2013. Unlocked was finally released in August 2014. Two of its singles, "Dance" (2014) and "Cherry Pop" (2014), were successful in Japan. The singer's third studio album, Alesta, saw its release in March 2016. It spawned a collaboration with Inna and Daddy Yankee on "We Wanna" (2015), which reached the top 60 in multiple territories. Stan has received a number of awards and nominations, such as the European Border Breakers Awards, Japan Gold Disc Awards, MTV Europe Music Awards and Romanian Music Awards. Her estimated net worth as of 2016 is $6 million. She has been recognized as one of the most successful Romanian artists alongside Inna.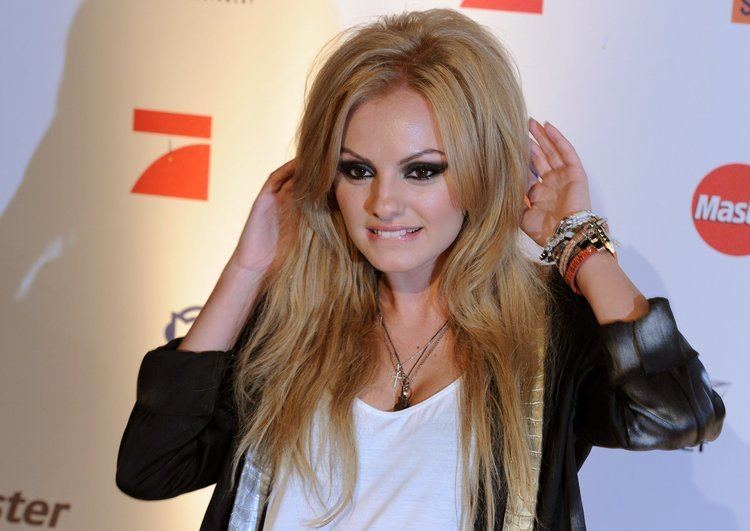 Alexandra stan lemonade official hd video
1989–2009: Early life and career beginnings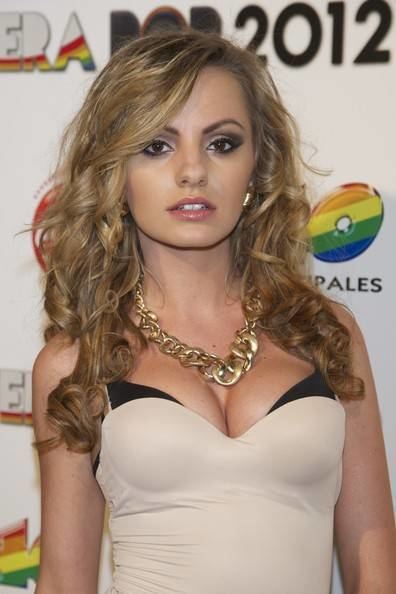 Alexandra Ioana Stan was born on 10 June 1989 in the city of Constanța, Romania. From a very young age, she showed special interest in music and went on to study at the Traian Secondary School and the Faculty of Management Andrei Șaguna. Stan was invited to sing for the first time on a televised show when she was 15 years old. She participated in various music-related contests, including the Mamaia Music Festival in 2009. Stan was discovered by Romanian producers and songwriters Marcel Prodan and Andrei Nemirschi that same year at a karaoke bar in Constanța. They offered her a record deal with their label, Maan Records, and she recorded a promotional single titled "Show Me the Way". Stan rose to fame in Romania with the release of her debut single, "Lollipop (Param Pam Pam)" (2009), which was given heavy radio airplay. The song's provocative, low-budget music video was criticized by audiences.
2010–2013: Saxobeats and hiatus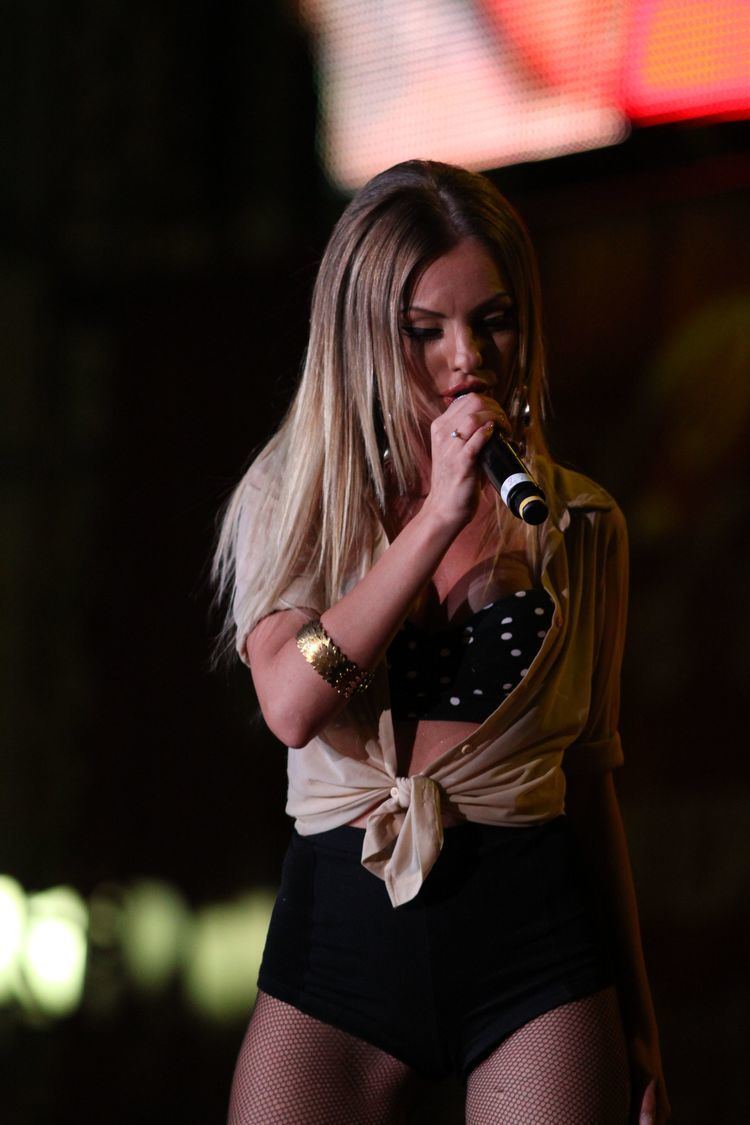 In 2011, Stan made her international breakthrough with the single "Mr. Saxobeat". The song first achieved success in Romania, where it claimed the number one spot for eight consecutive weeks on the Romanian Top 100. It then became acclaimed worldwide, topping the record charts in nine other countries and reaching global sales of almost one million copies in less than year. At the 2011 Romanian Music Awards, Stan and "Mr. Saxobeat" won various awards and nominations The singer was also honored with a win for Best Romanian Act and a nomination for Best European Act at the 2011 MTV Europe Music Awards.
After the success of "Mr. Saxobeat", Stan released the follow-up single "Get Back". It gained moderate recognition, reaching the top ten in Finland and Romania, and the top 20 in other European countries. The singer's debut studio album, Saxobeats, featuring eight tracks and five remixes, was released in August 2011 to French digital stores, It experienced success in Japan, selling more than 68,000 copies there as of May 2012. For the singer's international achievements in 2011, she won a European Border Breaker award along with Inna. The release of Stan's second studio album was postponed following an alleged violent incident between her and Prodan, her then-impresario. The case attracted heavy media coverage in Romania. In November 2013, Stan launched an anti-domestic violence campaign called "Nu bate! Mai bine cântă!" ("Don't beat! Sing!").
2014: Unlocked and comeback
In April 2014, Stan released her comeback single, "Thanks for Leaving", which she expressed to be very personal to her. Her second recording from the album, "Cherry Pop" became the most sought-after ringtone on the Recochoku service within two hours. The follow-up song, "Dance," experienced similar success on its release. Unlocked, Stan's second studio album, was released in August 2014 to Japanese digital retailers, where it charted within the top 30 and sold more than 17,000 copies. The singer also signed a new record deal with Fonogram Records.
The music video for "Give Me Your Everything", the fourth single from the album, raised controversy for a scene that features Stan wearing a robe inscribed with masonic symbols. Unlocked was followed by the Unlocked Tour, in which Stan was accompanied by Romanian dance group StanBoyz. Later in 2014, the singer performed Cher's "Strong Enough" (1999) translated in Catalan for the Spanish annual charity event La Marató. She also appeared as a special guest at the Spanish Carnival of Las Palmas.
2015–present: Alesta and other projects
In June 2015, Stan released "We Wanna" in collaboration with Inna and American reggaeton singer Daddy Yankee. The track reached the top 60 in multiple countries. In addition to her music career, Stan was involved with ecological and humanitarian causes including Expo 2016 in Antalya, Turkey, where she planted a tree that she named after herself. She also won a trophy at the Celebrity Awards alongside other accomplished Romanian women, and received a nomination for Best Pop Artist at the Elle Style Awards România. In November 2015, she released a new single titled "I Did It, Mama!" which reached the top ten in Romania.
The singer's third studio album, Alesta, was released in March 2016. and toured Japan to promote the record. It debuted at number 34 on the Japanese Albums Chart, Later that year, Stan made her fashion debut with "Alesta X Bershka", a clothing line available in Japan. The line includes a silver backpack that can be also used as a handbag for $40, and a gray dress that can be also used as a sweatshirt for $60. In April 2016, the singer opened The Back To Life Easter Festival 2016 in Cairo with her 2011 single "Mr. Saxobeat". Later that year, Stan became a member of supergroup G Girls with Antonia, Inna and Lori for the single "Call the Police". To promote the launching of Virgin Radio Romania in early 2017, Stan recorded a cover version of Madonna's "Like a Virgin" (1984), stating that she is a fan of the song. In April 2017, it was announced that British songwriter Rob Davis—who collaborated with Kylie Minogue in the past—had written two songs for the singer during a songwriting camp in Transfăgărăşan.
Artistry and musical style
When interviewed at the European Border Breakers Awards in 2012, Stan stated that her music is influenced by the diversity of nationalities in her hometown Constanța. In another interview she listed Michael Jackson, Madonna, Adele, Rihanna, David Guetta, Sia and Robbie Williams as influences. AllMusic classified her as a Eurodance vocalist. Stan's first studio album, Saxobeats (2011), featured hi-NRG, dance, electronic, house and Eurodance music alongside the saxophone in some songs. During an interview, the singer expressed her interest in saxophone, an instrument often used in her region. Its use in her songs has become her signature sound. Unlocked (2014) has elements of dance, techno, pop and R&B, and has been regarded as an evolution in her artistry. The album also featured "Thanks for Leaving" (2014), which was the first ballad released in her career. "Cherry Pop" (2014) employs a J-pop style, which, Stan confessed, is "a music genre I haven't approached so far, but one that fits my style. I find J-pop music very energetic, it's got such a positive vibe to it. We all got pretty excited when we first thought about doing a J-pop song and we're all very happy with the result."
Public image and personal life
Stan has been named one of the most successful Romanian artists along with Inna. During a review of the singer's debut studio album, Saxobeats (2011), Mike Schiller from PopMatters called her "the sort of young upstart pop diva that it's hard to hate, yet hard to take seriously." Stan frequently receives media attention for her "sexy" public appearances and photo shoots. The music video for "I Did It, Mama!" (2015) included a scene in which the singer and a background dancer are miming sexual acts. Publications Cancan and Click! speculated that this scene led to a ban of the video in Romania.
Stan has stated that she believes in God and that she has her own religious principles, describing herself as a nontraditional Christian. Since August 2011, Stan has lived in her hometown of Constanța. During her court case with Prodan, he and others testified that Stan had more than a professional relationship with him, though this was denied by the singer. In 2016, it was announced that Stan had been in a relationship with Bogdan Stăruială since 2014, that, according to the singer, is based mainly on trust and communication. In a September 2017 live on Facebook, Stan confessed that she had therapy for her Posttraumatic stress disorder (PTSD) and self-esteem issues in her youth, attributed to bullying from her classmates. On the same occasion, she also said that she had Lesbian experiences in the past.
Discography
Saxobeats (2011)
Unlocked (2014)
Alesta (2016)
Alexandra stan singing rihanna s song take a bow
References
Alexandra Stan Wikipedia
(Text) CC BY-SA