Spouse

Ian Murray (m. 2000)

Years active

1982—present







Full Name

Alexandra Elizabeth Paul

Born

July 29, 1963 (age 60) (

1963-07-29

)

New York City, New York, U.S.

Role

Actress · alexandrapaul.com

Siblings

Caroline Paul, Jonathan Paul

Books

Alicia's Afro-Textured Hair

Movies and TV shows

Baywatch, Christine, Dragnet, American Flyers, 8 Million Ways to Die





Similar

Yasmine Bleeth, Keith Gordon, Nicole Eggert




Profiles



Overpopulation facts the problem no one will discuss alexandra paul at tedxtopanga
Alexandra Elizabeth Paul (born July 29, 1963) is an American actress, activist, health coach, and former model. Paul began her career modeling in New York before landing her first major role in John Carpenter's horror film Christine (1983). This was followed with prominent roles in American Flyers (1985), 8 Million Ways to Die (1986), and Dragnet (1987).
Contents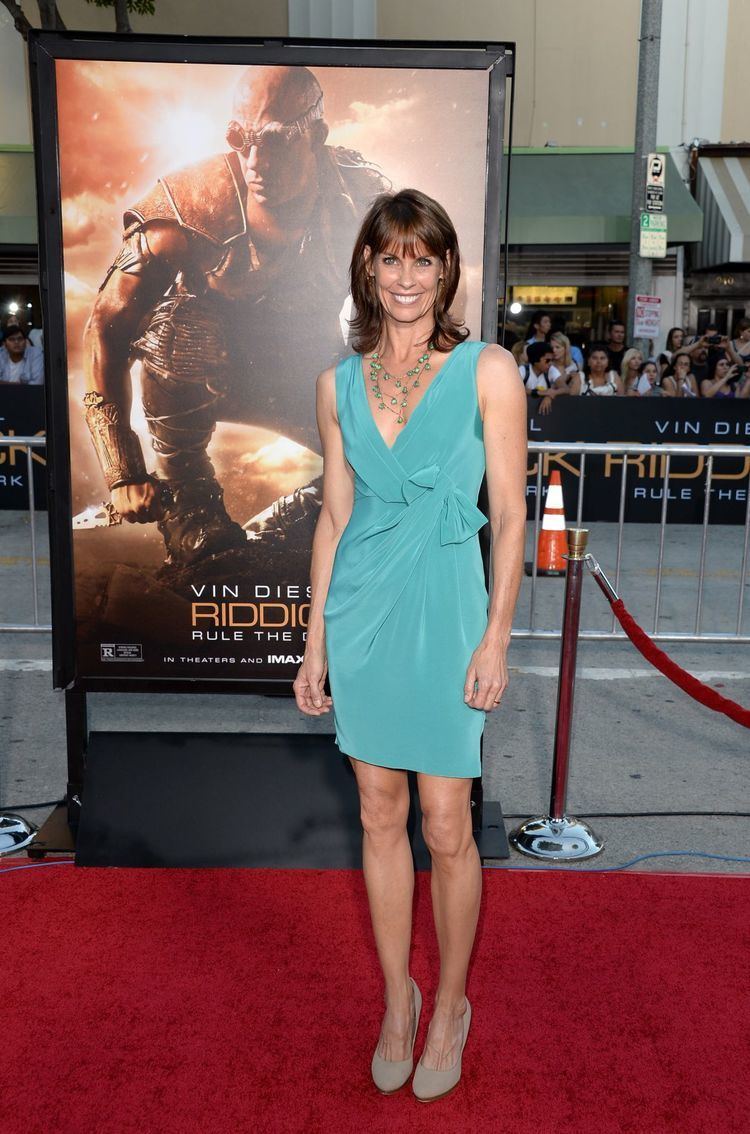 She is best known for her role as Lt. Stephanie Holden in the television series Baywatch from 1992–97. She has performed in a total of over 100 movies and television programs.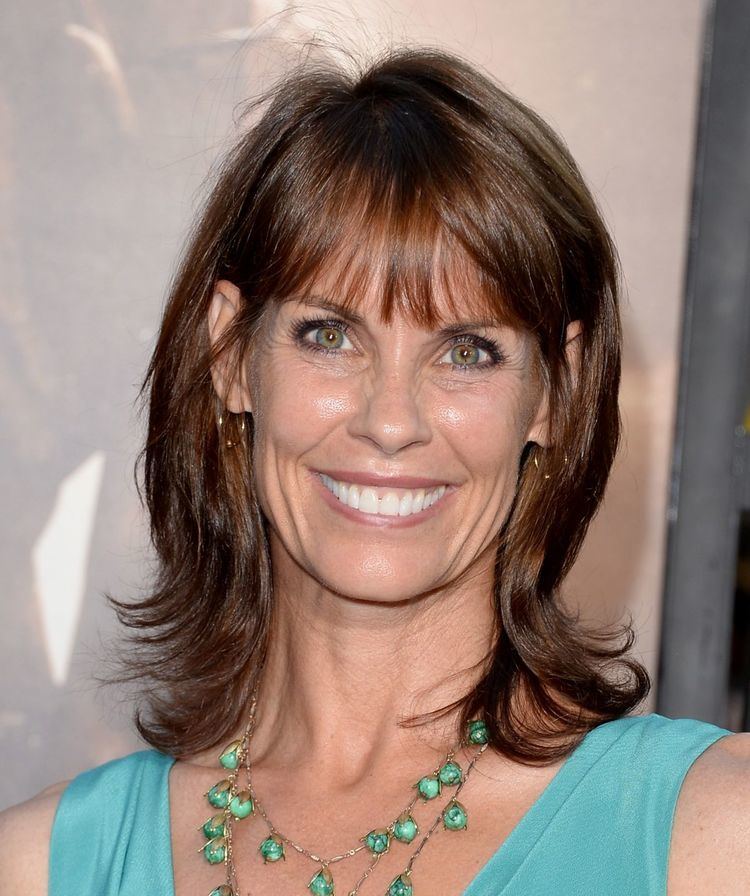 ACTRESS ALEXANDRA PAUL VLOGGGED! - FIREBALL MALIBU VLOG 296
Early life
Paul was born in New York City to Sarah, a social worker, and Mark Paul, an investment banker. Paul's mother was originally from England. Paul was raised alongside her identical twin sister, Caroline, and younger brother, Jonathan, in the rural town of Cornwall, Connecticut. According to Paul, her mother was "a very liberal Democrat and [her] father was a very conservative Republican." She attended the Cornwall Consolidated School, and the Groton School in Massachusetts. Paul was accepted into Stanford University, but chose not to attend so that she could focus on an acting career.
Career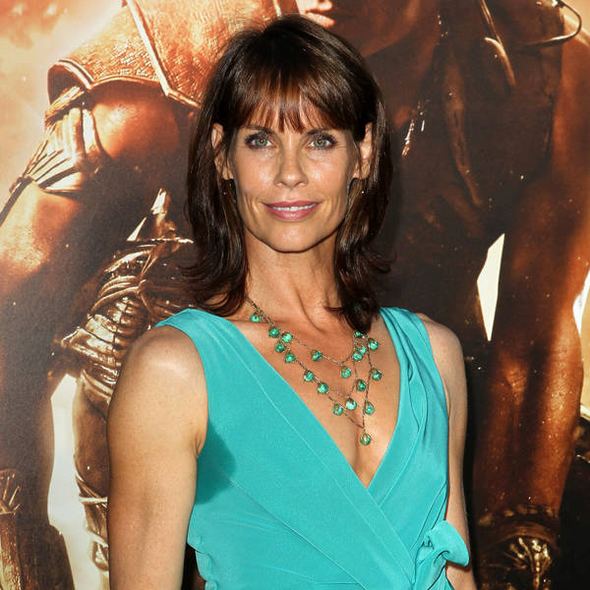 Paul began her career working as a model in New York City, and later moved to Los Angeles when she decided to pursue a career in acting. Her first role was in the television film Paper Dolls (1982), followed by a role in the independent Canadian horror film American Nightmare (1983). Paul then landed a leading role in John Carpenter's horror film Christine (1983), opposite Keith Gordon, followed by a supporting role in the comedy Just the Way You Are (1984).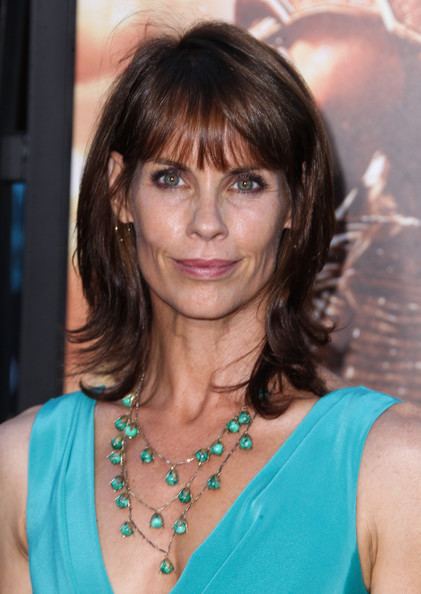 She later appeared in the sport drama American Flyers (1985) with Kevin Costner, 8 Million Ways to Die (1986), and the comedy Dragnet (1987), opposite Tom Hanks and Dan Aykroyd. Paul worked prominently in television from the late eighties onward, perhaps being most remembered for her starring role on Baywatch, from 1992 to 1997. She also starred in the films Death Train (1993) and Nightwatch (1995) opposite Christopher Lee and Pierce Brosnan, as well as the horror films The Paperboy (1994) and Spectre (1996).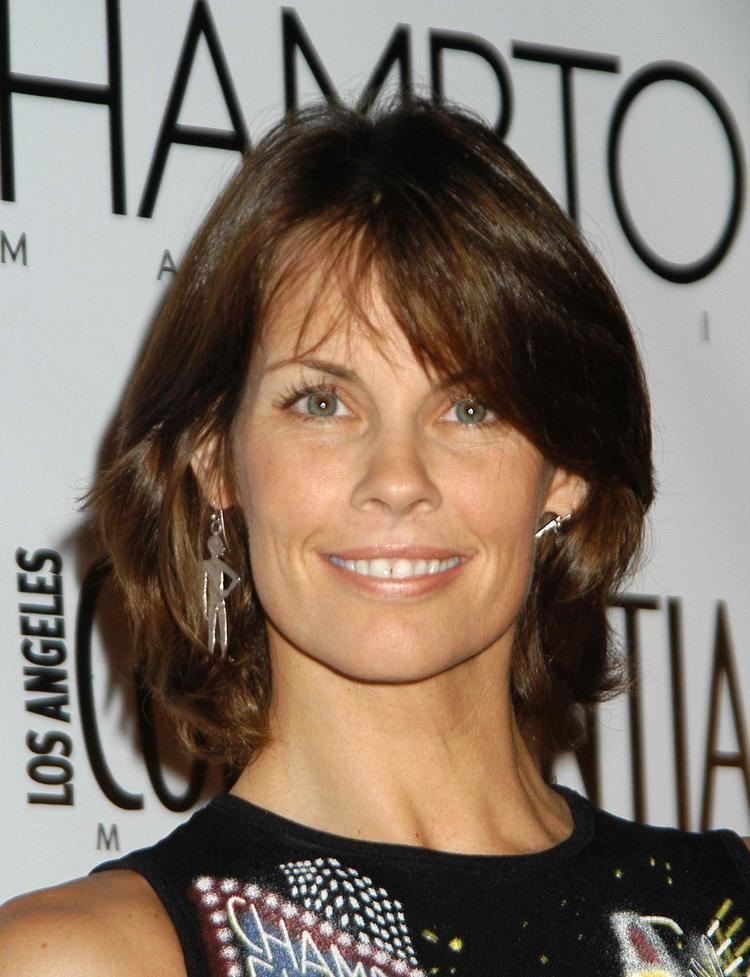 Since 1999, she has starred in 14 films for Lifetime Network. She has also starred in the Fox TV series Fire Company 132 and appeared in the last eight episodes of Melrose Place. She guest-starred on Mad Men in 2008. She hosted non-fiction TV shows, including WE's Winning Women and a southern California local environmentalism show, Earth Talk Today. She made a cameo appearance with Sacha Baron Cohen in Borat: Cultural Learnings of America for Make Benefit Glorious Nation of Kazakhstan in a deleted scene parodying her Baywatch role. She did a cameo in the comedy spoofs Spy Hard and Sharknado: The 4th Awakens.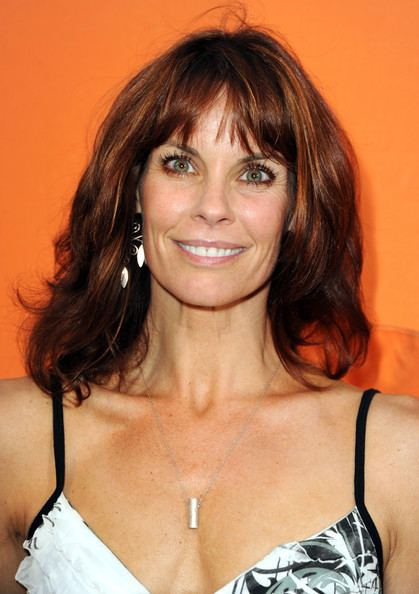 In 2015, Paul won Indie Series' Best Supporting Actress in a comedy webseries.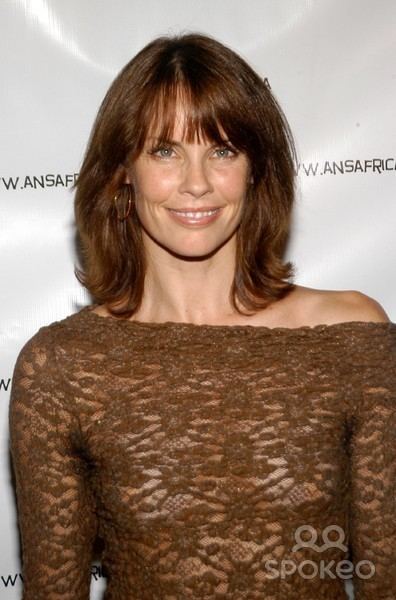 Paul co-wrote and co-produced two documentaries: Jampacked, a documentary on the world population crisis, and The Cost of Cool: Finding Happiness in a Materialistic World. Jampacked received a Bronze Apple Award and first place recognition at the EarthVision Environmental Film and Video Festival. The Cost of Cool won a CINE Golden Eagle Award. She also produced eight PSAs on the benefits of driving electric vehicles for the non-profit Plug In America.
Personal life
Paul has been married to Ian Murray since 2000. She became a vegetarian at age fourteen after reading the book Diet for a Small Planet by Frances Moore Lappé, and became a vegan in 2010.
Paul is childless by choice.
As an athlete, Paul raced the Hawaii Ironman in 1997. She ran the 2000 Boston Marathon. She has also swum the 11 mile Fiji Swim, the 12.5 mile Swim Around Key West and the 2014 Reto Acapulco 14 mile swim, among others.
In 2015, Paul became a certified health coach and has her own wellness coaching business.
Political activism
Paul is an outspoken animal rights, environmental, peace and gay rights activist. She walked 5 1/2 weeks on the Great Peace March for Global Nuclear Disarmament in 1986. Paul has been arrested for civil disobedience over a dozen times at the Nevada Test Site between 1987 and 2000. In 1989, she was arrested for peacefully advocating on behalf of people with HIV. She was arrested twice in 2003 for civil disobedience protesting the Iraq War and spent five days in the Los Angeles Metropolitan Detention Center after refusing to pay the $50 fine. In 2005, she was arrested for protesting the crushing of the EV1, and performed 100 hours of community service. Paul's younger brother, Jonathan, is also an animal rights activist, who served 51 months in prison for his role in the arson of a slaughterhouse.
She has traveled to Nicaragua with Operation USA and to South Africa to register voters. Paul volunteered in Sierra Leone with the non profit Population Media Center. In 2006, Paul donated $250 to the Ned Lamont campaign against Joe Lieberman, because Lieberman supported the war in Iraq.
She received the 2014 Vegan of the Year by Last Chance for Animals, and in 2007 received a United Nations Environment Programme honor for her contribution to overpopulation issues.
In 2016, Alexandra joined DxE in an open rescue of several pigs from a factory farm.
In discussing her political activism, Paul said:
I am sure there are some who do not like me for my outspokenness and my views, and I totally respect their right to boycott my projects. I actually respect folks who stand up for their beliefs – even if I disagree with them—than the folks who do not care, are afraid to "get involved", or who cannot be bothered. I admire passion and commitment. A woman once told me she could not watch those slaughterhouse videos because she "loves animals so much" and it would upset her. I would prefer to hang out with a hunter who believes he is doing the right thing, than a wuss like her.
Filmography
Actress
-
The B Team (announced)
as
Alexandra
2023
Baby Steps
as
Abigail Muñoz
2022
Another Coffeehouse Chronicles Movie
as
Amy
2022
Tethered
as
Mother (Nidia)
2021
TV Therapy (TV Series)
as
Stephanie
- Stephanie (2021) - Stephanie
2020
Pink Skies Ahead
as
Claire
2020
Finding Sara
as
Aunt Carrie
2020
Coffee House Chronicles (TV Series)
- Bad Math (2020)
- Good Grief (2020)
2020
Escaping My Stalker (TV Movie)
as
Sandy
2017
Born and Missing (TV Movie)
as
Detective Breuer
2016
Sharknado 4: The 4th Awakens (TV Movie)
as
Holden
2016
Dirty
as
Assistant D.A Sara Dunlap
2015
Flirting with Madness
as
Detective Schumaker
2014
Mentor (TV Short)
as
Alexandra
2014
Firequake (TV Movie)
as
Dr. Eve Carter
2014
Dinner at Le Cruel (Short)
as
Wife
2012
Love at the Christmas Table (TV Movie)
as
Eve
2012
A Beer Tale
as
Laurie Martin
2011
Christmas Spirit (TV Movie)
as
Winnie
2011
Betrayed at 17 (TV Movie)
as
Michelle Ross
2010
The Boy She Met Online
as
Tori Winters
2009
Family of Four (Video)
as
Janice Baker
2009
He's Such a Girl
as
Linda
2009
Christmas Crash (Video)
as
Christine Johnson
2009
Benny Bliss and the Disciples of Greatness
as
Mall Gal
2009
A Sister's Secret (TV Movie)
as
Katherine
2008
Mad Men (TV Series)
as
Pauline Phillips
- Maidenform (2008) - Pauline Phillips
2007
Demons from Her Past (TV Movie)
as
Allison Buchanan
2006
Trapped! (TV Movie)
as
Samantha Reed
2006
A.I. Assault (TV Movie)
as
Marlon Adams
2006
Gospel of Deceit (TV Movie)
as
Emily / wife
2006
Love Thy Neighbor (TV Movie)
as
Laura Benson
2006
Disaster Zone: Volcano in New York (TV Movie)
as
Dr. Susan Foxley
2005
A Lover's Revenge (TV Movie)
as
Liz Manners
2005
The Phone Ranger (Short)
as
Alexandra Paul
2005
Landslide (TV Movie)
as
Emma Decker
2004
Saving Emily (TV Movie)
as
Cheryl
2003
She Spies (TV Series)
as
Christine Black
- Date to Mate (2003) - Christine Black
2003
Outrage
as
Lainie Wheeler
2003
Baywatch: Hawaiian Wedding (TV Movie)
as
Allison
2002
Redemption of the Ghost
as
Audrey Powell
2001
Exposure (Video)
as
Jackie Steerman
2001
Breaking Up Really Sucks (Short)
as
Charlie
2001
Diary of a Sex Addict (Video)
as
Katherine
2001
Rough Air: Danger on Flight 534 (TV Movie)
as
Flight Attendant Katy Phillips
2001
Facing the Enemy
as
Olivia McCleary
2001
Above & Beyond
as
Jill Amorosa
2001
For the Love of May (Short)
as
Emily
2000
Green Sails (TV Movie)
as
Laura Taylor
2000
The Brainiacs.com
as
Kara Banks
2000
Chicken Soup for the Soul (TV Series)
as
Leann Richards
- Destiny in a Bottle (2000) - Leann Richards
2000
Revenge
as
Laura Underwood
1999
Melrose Place (TV Series)
as
Terry O'Brien
- Asses to Ashes (1999) - Terry O'Brien
- Dead Men Don't Shut Up (1999) - Terry O'Brien
- Lexi Gets Stiffed (1999) - Terry O'Brien
- Floral Knowledge (1999) - Terry O'Brien
- Bitter Homes and Guardians (1999) - Terry O'Brien
- The Daughterboy (1999) - Terry O'Brien
- McBride's Head Revisited (1999) - Terry O'Brien
- Ryan's Choice (1999) - Terry O'Brien
1999
Arthur's Quest (TV Movie)
as
Caitlin Regal
1998
Love Boat: The Next Wave (TV Series)
as
Gillian Stanfield
- All That Glitters (1998) - Gillian Stanfield
1998
12 Bucks
as
Epiphany Lovejoy
1997
Naked in the Cold Sun
1997
Kiss & Tell
as
Bambi the Manicurist
1996
L.A. Firefighters (TV Series)
as
T.K. Martin
- The Big One (1997) - T.K. Martin
- Twenty Devils (1996) - T.K. Martin
- The Match (1996) - T.K. Martin
- So What Else Happened (1996) - T.K. Martin
- Love Me Do (1996) - T.K. Martin
- Deadly Cargo (1996) - T.K. Martin
- Fuel and Spark (1996) - T.K. Martin
1997
Baywatch Nights (TV Series)
as
Stephanie Holden
- The Eighth Seal (1997) - Stephanie Holden
1992
Baywatch (TV Series)
as
Stephanie Holden
- Chance of a Lifetime (1997) - Stephanie Holden
- Bachelor of the Month (1997) - Stephanie Holden
- Windswept (1996) - Stephanie Holden
- The Contest (1996) - Stephanie Holden (uncredited)
- Go for the Gold (1996) - Stephanie Holden
- Last Wave (1996) - Stephanie Holden
- Forbidden Paradise: Part 2 (1996) - Stephanie Holden
- Forbidden Paradise: Part 1 (1996) - Stephanie Holden
- Lost and Found (1996) - Stephanie Holden (credit only)
- Sail Away (1996) - Stephanie Holden
- Freefall (1996) - Stephanie Holden
- Bash at the Beach (1996) - Stephanie Holden
- Baywatch Angels (1996) - Stephanie Holden
- Desperate Encounter (1996) - Stephanie Holden (credit only)
- Beauty and the Beast (1996) - Stephanie Holden (credit only)
- The Incident (1996) - Stephanie Holden
- Sweet Dreams (1995) - Stephanie Holden
- Home Is Where the Heat Is (1995) - Stephanie Holden
- Hit and Run (1995) - Stephanie Holden
- Face of Fear (1995) - Stephanie Holden
- Leap of Faith (1995) - Stephanie Holden
- To Everything There Is a Season (1995) - Stephanie Holden
- Surf's Up (1995) - Stephanie Holden
- Hot Stuff (1995) - Stephanie Holden
- Trapped Beneath the Sea: Part 2 (1995) - Stephanie Holden
- Trapped Beneath the Sea: Part 1 (1995) - Stephanie Holden
- Wet 'n' Wild (1995) - Stephanie Holden (credit only)
- Promised Land (1995) - Stephanie Holden (credit only)
- Deep Trouble (1995) - Stephanie Holden (credit only)
- Fire with Fire (1995) - Stephanie Holden
- The Runaways (1995) - Stephanie Holden
- Father's Day (1995) - Stephanie Holden
- A Little Help (1995) - Stephanie Holden
- Seize the Day (1995) - Stephanie Holden
- Homecoming (1995) - Stephanie Holden
- Rubber Ducky (1995) - Stephanie Holden (credit only)
- Silent Night, Baywatch Night: Part 2 (1994) - Stephanie Holden (credit only)
- Silent Night, Baywatch Night: Part 1 (1994) - Stephanie Holden (credit only)
- I Spike (1994) - Stephanie Holden (credit only)
- Red Wind (1994) - Stephanie Holden (credit only)
- K-Gas the Groove Yard of Solid Gold (1994) - Stephanie Holden (credit only)
- Someone to Baywatch Over You (1994) - Stephanie Holden
- Short Sighted (1994) - Stephanie Holden
- Air Buchannon (1994) - Stephanie Holden
- Baja Run (1994) - Stephanie Holden
- Aftershock (1994) - Stephanie Holden
- Livin' on the Fault Line: Part 2 (1994) - Stephanie Holden
- Livin' on the Fault Line: Part 1 (1994) - Stephanie Holden
- Guys & Dolls (1994) - Stephanie Holden
- Trading Places (1994) - Stephanie Holden
- The Life You Save (1994) - Stephanie Holden
- Western Exposure (1994) - Stephanie Holden
- Rescue Bay (1994) - Stephanie Holden
- The Falcon Manifesto (1994) - Stephanie Holden (credit only)
- Mirror, Mirror (1994) - Stephanie Holden (credit only)
- Coronado del Soul: Part 2 (1994) - Stephanie Holden
- Coronado del Soul: Part 1 (1994) - Stephanie Holden
- The Red Knights (1994) - Stephanie Holden
- Second Time Around (1994) - Stephanie Holden (credit only)
- The Child Inside (1993) - Stephanie Holden
- Tower of Power (1993) - Stephanie Holden
- Ironman Buchannon (1993) - Stephanie Holden
- Submersion (1993) - Stephanie Holden
- Tentacles: Part 2 (1993) - Stephanie Holden
- Tentacles: Part 1 (1993) - Stephanie Holden (credit only)
- Sky Rider (1993) - Stephanie Holden (credit only)
- Blindside (1993) - Stephanie Holden (credit only)
- Lover's Cove (1993) - Stephanie Holden (credit only)
- Race Against Time: Part 2 (1993) - Stephanie Holden
- Race Against Time: Part 1 (1993) - Stephanie Holden
- Fatal Exchange (1993) - Stephanie Holden
- Kicks (1993) - Stephanie Holden (credit only)
- Shattered: Part 2 (1993) - Stephanie Holden
- Shattered: Part 1 (1993) - Stephanie Holden
- Stakeout at Surfrider Beach (1993) - Stephanie Holden (credit only)
- The Tower (1993) - Stephanie Holden
- Vacation: Part 2 (1993) - Stephanie Holden
- Vacation: Part 1 (1993) - Stephanie Holden
- Strangers Among Us (1993) - Stephanie Holden
- Island of Romance (1993) - Stephanie Holden
- A Matter of Life and Death (1993) - Stephanie Holden (credit only)
- Dead of Summer (1992) - Stephanie Holden (credit only)
- Lifeguards Can't Jump (1992) - Stephanie Holden
- Masquerade (1992) - Stephanie Holden
- Princess of Tides (1992) - Stephanie Holden (credit only)
- Point Doom (1992) - Stephanie Holden
- Showdown at Malibu Beach High (1992) - Stephanie Holden (credit only)
- Pier Pressure (1992) - Stephanie Holden (credit only)
- Rookie of the Year (1992) - Stephanie Holden
- Tequila Bay (1992) - Stephanie Holden
- River of No Return: Part 2 (1992) - Stephanie Holden (credit only)
- River of No Return: Part 1 (1992) - Stephanie Holden (credit only)
1997
Echo (TV Movie)
as
Olivia Jordan
1996
Daytona Beach (TV Movie)
as
Annie Gibson
1996
Kid Cop (Video)
as
Sarah Hansen
1996
House of the Damned (TV Movie)
as
Maura South
1996
Zig and Zag's Dirty Deeds (TV Series)
as
Alexandra Paul
- Still Desperately Seeking Swimming Trunks (1996) - Alexandra Paul
1996
Spy Hard
as
Woman in Murphy Bed
1995
Mixed Blessings (TV Movie)
as
Beth
1995
Cyber Bandits
as
Rebecca Snow
1995
Detonator II: Night Watch (TV Movie)
as
Sabrina Carver
1995
Piranha (TV Movie)
as
Maggie McNamara
1995
Baywatch: Forbidden Paradise (Video)
as
Stephanie Holden
1994
The Paperboy
as
Melissa Thorpe
1994
Nothing to Lose
as
Natasha
1993
Johnny Bago (TV Series)
as
Erica
- Spotting Elvis (1993) - Erica
1993
Detonator (TV Movie)
as
Sabrina Carver
1992
Prey of the Chameleon (TV Movie)
as
Carrie
1992
Kuffs
as
The Chief's Wife (uncredited)
1991
Millions
as
Giulia Ferretti
1990
Laker Girls (TV Movie)
as
Heidi / Jenny
1989
Perry Mason: The Case of the All-Star Assassin (TV Movie)
as
Amy Hastings
1989
Perry Mason: The Case of the Musical Murder (TV Movie)
as
Amy Hastings
1989
Perry Mason: The Case of the Lethal Lesson (TV Movie)
as
Amy Hastings
1988
It's Cool to Care (Short)
1988
Out of the Shadows (TV Movie)
as
Jan Lindsey
1988
After the Rain
as
Annie May Bonner
1987
The Hitchhiker (TV Series)
as
Julie
- Minuteman (1987) - Julie
1986
8 Million Ways to Die
as
Sunny
1984
Just the Way You Are
as
Bobbie
1984
Getting Physical (TV Movie)
as
Kendall Gibley
1983
American Nightmare
as
Isabelle / Tanya
1982
Paper Dolls (TV Movie)
as
Laurie Caswell
Producer
-
The B Team (producer) (announced)
-
Valerie X (producer) (announced)
2018
Untitled FBI Thriller (TV Series) (producer)
2014
Mentor (TV Short) (producer)
2008
Tru Loved (associate producer)
2001
The Cost of Cool (TV Movie documentary) (executive producer)
1997
Jam Packed: The Challenge of Human Overpopulation (TV Movie documentary) (executive producer)
Writer
2018
Untitled FBI Thriller (TV Series)
2001
The Cost of Cool (TV Movie documentary)
Camera Department
2006
Who Killed the Electric Car? (Documentary) (camera operator)
Thanks
2012
Rescued (TV Mini Series documentary) (special thanks - 1 episode)
- Animal Liberation (2012) - (special thanks)
Self
-
We Are Animals (Documentary) (filming)
as
Self
2023
Working Class Actor (Documentary) (filming)
as
Self
-
Baywatch: The Documentary (Documentary) (completed)
as
Self
2023
Christine 40th anniversary Adelaide Australia (TV Special documentary)
as
Self
2022
Too Opinionated (Podcast Series)
as
Self
- Too Opinionated Interview: Alexandra Paul (2022) - Self
2021
Mercy for Animals: Hope Gala
as
Self - Presenter
2021
Mercy for Animals Hope Gala: Virtual Red Carpet (Short)
as
Self
2019
Beings: Alexandra Paul (Short)
as
Self
2019
Dear McDonalds... (Short)
as
Self
2018
A Quiet Evening in the Company of Connie Swail (Video documentary short)
as
Self
2018
Hidden Heroes Gala: Red Carpet (Short)
as
Self
2018
Sh#t I Love with Jason Stuart (TV Series)
as
Self
- Alexandra Paul (2018) - Self
2017
Circle V: Athlete Panel (Short)
as
Self
2017
Circle V Music Festival: Red Carpet (Short)
as
Self
2017
8 Million Ways to Die: Alexandra Paul (Video documentary short)
as
Self
2017
Home & Family (TV Series)
as
Self
- Guest Co-Hostess Ali Fedotowsky/Ilfenesh Hadera/Alexandra Paul/Prentice Penny/Shane Owens (2017) - Self
2016
Entertainment Weekly Presents: '80s TV Stars - Where Are They Now? (TV Movie documentary)
as
Self
2015
The Saturday Night Story (TV Movie documentary)
as
Self / Lt. Stephanie Holden
2015
Serial Scoop Now (TV Series)
as
Self - Guest
- 6th Annual ISAs Red Carpet Show - Part 5 (2015) - Self - Guest
2015
Oprah: Where Are They Now? (TV Series)
as
Self
- Baywatch (2015) - Self
2013
Absolutely Jason Stuart (TV Series)
as
Self
- Alexandra Paul/Paul Elia (2014) - Self
- Alexandra Paul (2013) - Self
2014
It Came from Connemara (Documentary)
as
Self
2014
Alive & Well with Michelle Harris (TV Series)
as
Self
- Look Better, Feel Better (2014) - Self
2013
Stars in Danger: The High Dive (TV Special)
as
Self - Contestant
2011
50 Years of Bad Sex (TV Movie documentary)
as
Self
2011
The Making of 16-Love (TV Movie documentary)
as
Margo Mash
2011
State of the Earth (Video documentary)
as
Self
2011
Piers Morgan's Life Stories (TV Series)
as
Self
- David Hasselhoff (2011) - Self
2011
The Traveler's Guide to Life (TV Series)
as
Self
- Winning (2011) - Self
- Family (2011) - Self
2010
Texas Frightmare Weekend 2010 (TV Movie documentary)
as
Self
2010
What is the Electric Car? (Documentary)
as
Self - Behind the Scenes
2010
Comedy Central Roasts (TV Series)
as
Self - Audience
- Comedy Central Roast of David Hasselhoff (2010) - Self - Audience (uncredited)
2010
Name-Dropping with Jason Stuart (Video short)
as
Self
2010
Skin Trade (Documentary)
as
Self
2009
Entertainment Tonight (TV Series)
as
Self
- Episode dated 10 April 2009 (2009) - Self
2007
The 21st Annual Genesis Awards (TV Special)
as
Self
2007
Whatever Happened To? (TV Series)
as
Self
- Beach Babes (2007) - Self
2007
Your Mommy Kills Animals! (Documentary)
as
Self - Actress
2007
The John Kerwin Show (TV Series)
as
Self
- Episode dated 28 March 2007 (2007) - Self
2006
In the Cutz (TV Series)
- Shapiro Rocks, Cintron Gives Us a Latin Beat and Zola Intoduces a South African Beat (2006)
2006
Who Killed the Electric Car? (Documentary)
as
Self
2005
Class of... (TV Series)
as
Self
- 1989: Life After Baywatch (2005) - Self
2005
Biography (TV Series documentary)
as
Self
- David Hasselhoff: Driven (2005) - Self
2004
Christine: Fast and Furious (Video documentary short)
as
Self
2004
Christine: Finish Line (Video documentary short)
as
Self
2004
Christine: Ignition (Video documentary short)
as
Self
2004
Getaway (TV Series documentary)
as
Self
- Getaway Goes to Hollywood (2004) - Self
2004
The Wayne Brady Show (TV Series)
as
Self
- Episode dated 30 March 2004 (2004) - Self
2001
E! True Hollywood Story (TV Series documentary)
as
Self
- Pamela Anderson (2004) - Self
- Melrose Place (2003) - Self
- Baywatch (2001) - Self
2003
Winning Women (TV Series)
as
Self - Hostess
2003
Revealed with Jules Asner (TV Series)
as
Self
- Yasmine Bleeth (2003) - Self
2003
The Dream Team with Annabelle and Michael (TV Series)
as
Self
- Episode #1.19 (2003) - Self
2001
Rendez-View (TV Series short)
as
Self / Musical Guest
- She Does That on the Freeway? (2002) - Self / Musical Guest
- Man, You Don't Know Jack! (2001) - Self
2001
The Cost of Cool (TV Movie documentary)
as
Self - Host
2001
The Test (TV Series)
as
Self - Panelist
- The Slut Test - Self - Panelist
1999
Politically Incorrect (TV Series)
as
Self
- Episode dated 11 August 1999 (1999) - Self
1999
Hollywood Animal Crusaders (TV Movie documentary)
as
Self
1997
Jam Packed: The Challenge of Human Overpopulation (TV Movie documentary)
as
Host
1997
Die Harald Schmidt Show (TV Series)
as
Self
- Show #242 (1997) - Self
1997
Brass Eye (TV Series)
as
Self
- Animals (1997) - Self (voice)
1996
The 10th Annual Genesis Awards (TV Special)
as
Self - Presenter
1995
Wheel of Fortune (TV Series)
as
Self - Celebrity Contestant
- Celebrity Week 4 (1995) - Self - Celebrity Contestant
1995
The Tonight Show with Jay Leno (TV Series)
as
Self
- Episode #3.340 (1995) - Self
1995
Late Night with Conan O'Brien (TV Series)
as
Self - Guest
- D.B. Sweeney/Alexandra Paul/Todd Snider (1995) - Self - Guest
1994
The Suzanne Somers Show (TV Series)
as
Self
- Episode #1.35 (1994) - Self
1994
This Is Your Life (TV Series documentary)
as
Self
- David Hasselhoff (1994) - Self
1993
Hollywood Women (TV Mini Series documentary)
as
Self
1993
What's Up Doc? (TV Series)
as
Self
- Episode #2.9 (1993) - Self (uncredited)
- Episode #1.33 (1993) - Self
- Episode #1.20 (1993) - Self
1993
The Chevy Chase Show (TV Series)
as
Self
- Episode #1.14 (1993) - Self
1993
Whale On (TV Series)
as
Self
- Sex Symbols (1993) - Self (uncredited)
1989
The Case of the Courtroom Legend (TV Movie documentary)
as
Self
1985
The Tonight Show Starring Johnny Carson (TV Series)
as
Self - Guest / Self
- Patrick Swayze/A. Whitney Brown/Alexandra Paul (1987) - Self
- David Brenner/Dale Robertson/Don Johnson (1987) - Self - Guest
- Joan Embery/Bob Nelson (1987) - Self (credit only)
- Episode dated 13 February 1986 (1986) - Self - Guest
- Episode #24.159 (1985) - Self - Guest
Archive Footage
2023
Pamela: A Love Story (Documentary)
as
Self
2018
The Best of Hollywood (TV Series documentary)
as
Self - Interviewee
- Episode dated 6 July 2018 (2018) - Self - Interviewee
2007
Krügers Woche (TV Series)
as
Stephanie Holden
- Episode #1.5 (2007) - Stephanie Holden (uncredited)
2002
Playboy: The Ultimate Pamela Anderson (Video documentary)
as
Self
1995
Playboy: The Best of Pamela Anderson (Video documentary)
as
Self
1992
Baywatch (TV Series)
as
Self
- Summerfest Special (1992) - Self
References
Alexandra Paul Wikipedia
(Text) CC BY-SA