Alexandra Fusai (born 22 November 1973) is a former professional tennis player from France.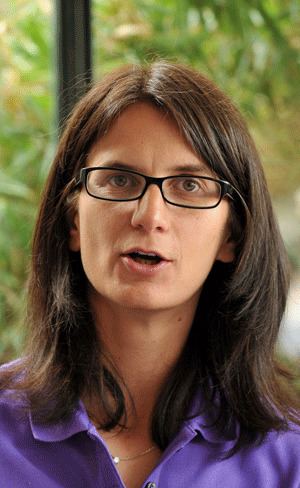 Fusai was born in Saint-Cloud, Hauts-de-Seine. She turned professional in 1991. She was 1.76m tall and weighed about 60 kg in 1997. She played right-handed and lived in Nantes during her career. She retired from the WTA Tour tennis circuit in April 2003 when she discovered that she was pregnant with her first child. Her highest singles and doubles rankings were World No. 37 and World No. 6, respectively.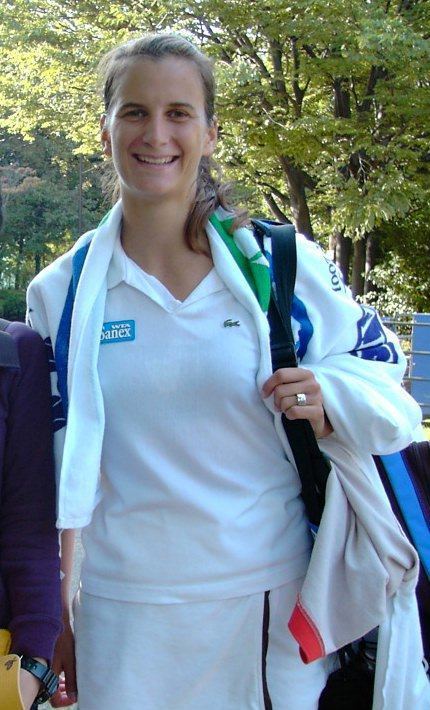 Fusai reached her only career WTA Tour singles final in Warsaw in 1995, losing to Barbara Paulus of Austria in three sets. She has never advanced beyond the third round of any Grand Slam singles tournament. She earned her career-best singles victory at the Italian Open in Rome in 1998 by beating Jana Novotná. Her career prize money earnings exceeded one million dollars in 1999.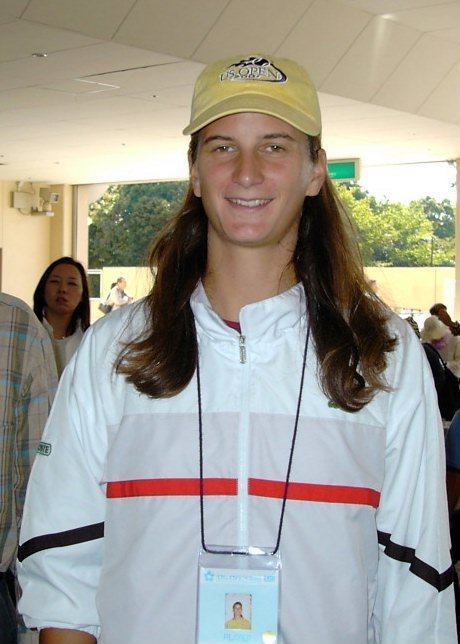 Fusai excelled as a doubles player. She achieved her best results in doubles competition in partnership with fellow Frenchwoman Nathalie Tauziat from 1997 to 2000. She reached the quarterfinals or semifinals of Grand Slam tournaments on seven occasions, five of them with Tauziat. Her doubles performances qualified her to play in the year-ending WTA Tour Championships in 1997, 1998, 1999, 2000. and 2001. She and Tauziat were the runners-up there in 1997 and 1998. All in all, Fusai has won a total of twelve WTA Tour doubles titles, eight of them with Tauziat. She was the runner-up in WTA Tour doubles tournaments on 21 occasions, 11 of them with Tauziat. She was also a WTA Tour doubles semifinalist on 27 occasions, excluding Grand Slam tournaments: 1992(1), 1993(1), 1994(1), 1995(2), 1996(1), 1997(3), 1998(4), 1999(4), 2000(3), 2001(6), 2003(1).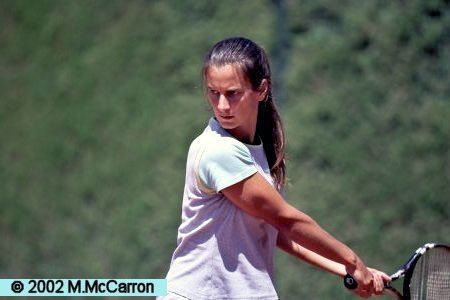 Fusai was a member of the French Fed Cup team that won the title in 1997. She won all the three doubles matches she played from the opening round against Japan to the final against the Netherlands. She also played for her country in 1994 and 1998.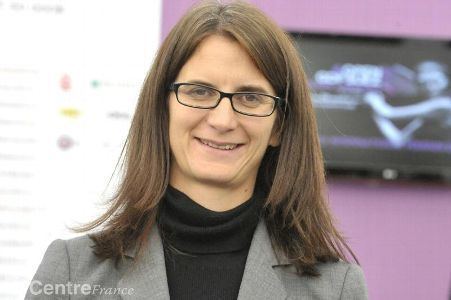 Fusai married David Crochu on 13 July 2002. Their son Oscar was born on 7 December 2003.
1994: Styria (with Karina Habšudová; lost to Sandra Cecchini/Patricia Tarabini)
1994: Taiwan (with Nancy Feber; lost to Michelle Jaggard-Lai/Rene Simpson)
1995: Maria Lankowitz (with Wiltrud Probst; lost to Silvia Farina Elia/Andrea Temesvári)
1996: Bol (with Alexia Dechaume; lost to Laura Montalvo/Paola Suárez)
1996: Warsaw (with Laura Garrone; lost to Olga Lugina/Elena Wagner)
1997: Paris Indoor (with Rita Grande; lost to Martina Hingis/Jana Novotná)
1997: Atlanta (with Nathalie Tauziat; lost to Nicole Arendt/Manon Bollegraf)
1997: Quebec City (with Tauziat; lost to Lisa Raymond/Rennae Stubbs)
1997: Chase Championships (with Tauziat; lost to Lindsay Davenport/Novotná)
1998: Indian Wells (with Tauziat; lost to Lindsay Davenport/Natasha Zvereva)
1998: Berlin (with Tauziat; lost to Davenport/Zvereva)
1998: San Diego (with Tauziat; lost to Davenport/Zvereva)
1998: Chase Championships (with Tauziat; lost to Davenport/Zvereva)
1999: Hannover (with Tauziat; lost to Serena Williams/Venus Williams)
1999: Rome (with Tauziat; lost to Martina Hingis/Anna Kournikova)
1999: Strasbourg (with Tauziat; lost to Elena Likhovtseva/Ai Sugiyama)
1999: Birmingham (with Inés Gorrochategui; lost to Corina Morariu/Larisa Savchenko Neiland)
2000: Tokyo/Pan Pacific (with Tauziat; lost to Hingis/Mary Pierce)
2001: Porto (with Rita Grande; lost to María José Martínez Sánchez/Anabel Medina Garrigues)
2002: Doha (with Caroline Vis; lost to Janette Husárová/Arantxa Sánchez Vicario)
2002: Charleston (with Vis); lost to Raymond/Stubbs)
1995: Warsaw (lost to Barbara Paulus)