Alexander povetkin highlights knockouts
Alexander Vladimirovich "Sasha" Povetkin (; Russian: Алекса́ндр Влади́мирович Пове́ткин; born 2 September 1979) is a Russian professional boxer who held the WBA (Regular) Heavyweight title from 2011 to 2013. As an amateur he won a gold medal in the Super-heavyweight division at the 2004 Olympics, gold at the 2003 World Championships, and consecutive gold at the 2002 and 2004 European Championships. Povetkin is known as a physically strong, hard-hitting and skilled pressure fighter.
Contents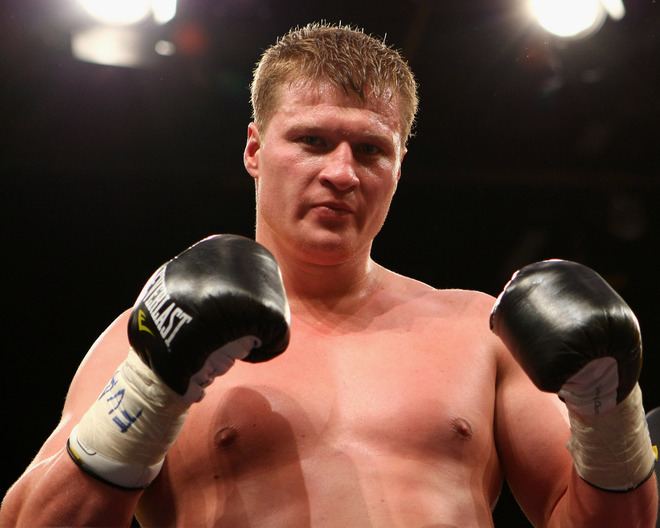 Alexander povetkin vs manuel charr fight hd
Amateur career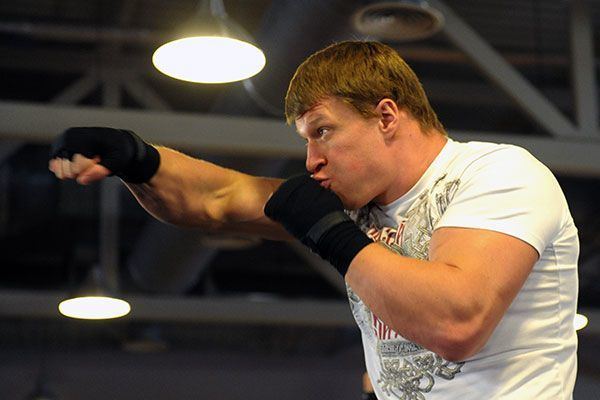 After a successful amateur kickboxing career that included winning World Junior championship in 1997, World title in 1999 and a European professional kickboxing title in 2000, Povetkin won his first major boxing tournament at the Russian Championships in 2000 at the age of 21. This would be the beginning of several major amateur tournaments Povetkin would go on to win including; the Good Will Games in Brisbane, Australia in 2001; the 34th European Championship in 2002; the XII World Championship in 2003 held in Thailand; and the 35th European Championship in 2004. His amateur success would culminate in winning the gold medal at Super-heavyweight (>91 kg) boxing at the 2004 Summer Olympics in Athens, Greece, in a walkover match over Egyptian Mohamed Aly. After taking Olympic Gold, he concluded his amateur career with a record of 125–7, with all losses avenged.
Highlights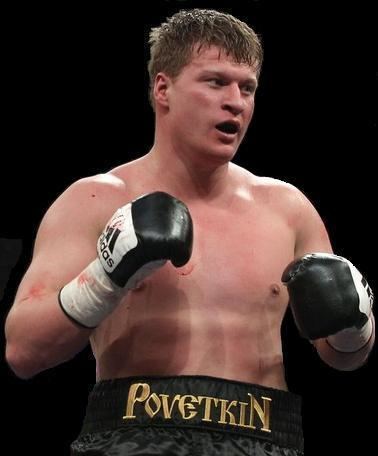 2002 won the gold medal at the European Championships in Perm, Russia at Super heavyweight. Results were:
Defeated Kurban Günebakan (Turkey) DISQ-2
Defeated Bsisi Taufiq (Israel) RSCO-3
Defeated Sebastian Kober (Germany) RSCH-4
Defeated Roberto Cammarelle (Italy) PTS (20–16)
2003 won the gold medal at the World Championships in Bangkok at Super heavyweight. Results were:
Defeated Djamal Madjidov (Ukraine) KO-2
Defeated Grzegorz Kielsa (Poland) PTS (20–9)
Defeated Rustam Saidov (Uzbekistan) PTS (30–10)
Defeated Pedro Carrion (Cuba) PTS (29–27)
2004 won the gold medal at the European Championships in Pula, Croatia at Super heavyweight. Results were:
Defeated Ivica Bacurin (Croatia) RSCO-3
Defeated Vladimer Tchanturia (Georgia) WO
Defeated Nikola Vujasinovic (Switzerland) RSCO-2 (21–0)
Defeated Jaroslav Jaksto (Lithuania) RSCO-3
Defeated Roberto Cammarelle (Italy) PTS (30–26)
2004 won the gold medal at the 2004 Olympics in Athens at Super heavyweight representing Russia. Results were:
Defeated Sergey Rozhnov (Bulgaria) – RSC-4
Defeated Mukhtarkhan Dildabekov (Kazakhstan) – PTS (31–15)
Defeated Roberto Cammarelle (Italy) – PTS (31–19)
Defeated Mohamed Aly (Egypt) – Aly retired in the match, due to an injured right hand.
2005–2006: Prospect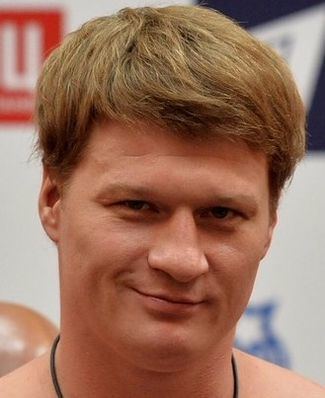 After winning the gold medal, Povetkin took a year off before making the decision to turn pro. After meeting with several fight promoters, Povetkin signed a contract to fight for Sauerland Events. Unlike other promoters, Sauerland would allow Povetkin to train mainly in his native Russia and fight primarily out of Germany. Povetkin made his professional debut in Germany 11 June 2005 by defeating German Muhammad Ali Durmaz by second round TKO. He followed that victory, in September, with a fourth-round KO over Cerrone Fox and then by a first-round knockout over John Castle less than a month later, although Castle was a last minute replacement for another fighter. In November, Povetkin won a one-sided four-round decision over Canadian Stephane Tessier and finished off the year by gaining a technical knockout in 5 win over American Willie Chapman in December.
Povetkin stated early in the year that he wanted to fight five times in 2006. His first fight on his way of accomplishing this happened on 4 March 2006 when Povetkin scored a 2nd-round TKO over Nigerian 1992 Olympic bronze medal winner Richard Bango. Though Bango had some success in the first round, Povetkin rallied, to not only win that round, but to knock out Bango in the next.
For his next fight, on 22 April, Povetkin signed up for his most important fight up until that date by facing Friday Ahunanya. Povetkin vs. Ahunanya drew attention in the boxing community because Ahunanya was believed to be a tough opponent for someone with only six fights. Despite this, the fight was fairly one-sided and Povetkin won a by clear unanimous decision.
He followed up those wins with a third-round KO in Hannover, Germany on 3 June 2006 against Ecuador's Livin Castillo, Povetkin's first south paw opponent and a fifth-round KO on 23 September 2006 against veteran American Ed Mahone in Wetzlar, Germany.
His final fight of the year was held on 10 December against ex-Cruiserweight title holder Imamu Mayfield. Mayfield became Povetkin's opponent after original opponent Ross Purrity was injured before the fight. It was Povetkin's first pro fight in his native Russia and was held on the undercard of Oleg Maskaev's first WBC title defence; the first time a Heavyweight Championship bout was held in Russia. Povetkin won the fight by way of a KO in the third round, bringing his total record to 10 wins in 10 fights by the end of the year.
2007–2008: IBF heavyweight title tournament
On 3 March 2007 Povetkin scored another TKO, this time over experienced American, David Bostice. The fight ended in the second round. Following that fight, Povetkin had a more of a stay busy fight, winning for the fifth straight time by KO, this time in the second round over Canada's Patrice L'Heureux.
Alexander Povetkin's next fight 30 June 2007, was against experienced American contender, Larry Donald. Donald held victories over such illustrious figures as ex-champion Evander Holyfield and had narrowly lost his most recent fight to former belt holder Nikolai Valuev. Donald was considered, by many, to be a very good test for a prospect such as Povetkin, a test that Povetkin passed decisively, winning unanimously.
This was the first time Povetkin had gone the full distance of ten rounds in a professional boxing fight, though he did go ten rounds as a pro kick-boxer. The win over Donald was considered solid, and Povetkin continued his emergence as a promising heavyweight boxing contender.
In July, the IBF announced it had created a four-person tournament to create a challenger for current IBF (and WBO) Champion Wladimir Klitschko.
On 27 October 2007 Povetkin met Chris Byrd, who had lost his title to Klitschko the year before. Povetkin won by way of an 11th-round TKO victory. Byrd put up more resistance than Donald, but ultimately was overwhelmed, and his corner threw in the towel.
Less than a week later, Eddie Chambers won a split decision victory over former title challenger Calvin Brock. This advanced Povetkin and Chambers to the final round of the tournament. On 26 January 2008, after initial problems Povetkin defeated Chambers by unanimous decision to become the mandatory challenger for Klitschko. On 19 July 2008, Povetkin knocked out Taurus Sykes in the fourth round.
Povetkin was supposed to challenge Klitschko on 13 December 2008, but on 25 October, he withdrew from the Klitschko fight due to an injury. The IBF then announced that Klitschko would have until 13 September 2009 to fight Povetkin, but that option was not exercised.
2009–2010: Staying busy
After nine months inactivity due to his injury, Povetkin won a comeback against once-beaten PanAm amateur champion Jason Estrada on 4 April 2009 by unanimous decision. On 10 July 2009 Teddy Atlas announced on Friday Night Fights that Povetkin would be temporarily relocated to New York under his helm, where he can train him full-time. On 5 December, Povetkin fought in Ludwigsburg, Germany, against Leo Nolan, winning with a third-round KO.
On 13 March 2010 Povetkin continued his unbeaten run beating Javier Mora in decisive action dropping him in the first, second and fifth rounds leading to the referee stopping the fight declaring him the winner by TKO.
Povetkin vs. Chagaev
After Wladimir Klitschko unified his WBO and IBF titles with David Haye's WBA title, Klitschko was upgraded to "Super Champion" by the WBA, thus making the "Regular Champion" title vacant. On 27 August 2011, with Teddy Atlas in his corner, Povetkin bested Uzbekistan's Ruslan Chagaev by unanimous decision to earn the WBA (Regular) Heavyweight Champion at the Messehalle arena in Erfurt, Germany. Povetkin (22–0) withstood a middle-round challenge from Chagaev (27–2–1), but worked his foe into submission in the later rounds of the bout. He walked away victorious thanks to 117–113, 117–113 and 116–112 scorecards.
Povetkin vs. Boswell, Huck
His first defence of the WBA (Regular) title was against the American heavyweight contender Cedric Boswell, on 3 December 2011, at Hartwall Arena, Helsinki, Finland. Povetkin won the fight by 8th-round KO.
His second defence of the WBA (Regular) title was against then WBO Cruiserweight Champion Marco Huck, on 25 February 2012 at Porsche Arena in Stuttgart, Baden-Württemberg. Huck was moving up to heavyweight to challenge for the heavyweight title. Povetkin won on points. The scores were 114–114, 116–113 and 116–112.
Povetkin vs. Rahman, Wawrzyk
Povetkin was originally set to fight former WBC world champion Hasim Rahman on 14 July 2012, at the Alsterdorfer Sporthalle, Alsterdorf, Hamburg. However, on 29 June, Rahman pulled out with a hand injury. This fight was rescheduled for 29 September, and Povetkin knocked out Rahman in second round.
Povetkin fought Andrzej Wawrzyk on 17 May 2013, in a voluntary title defence. He won the bout in the third round by the way of TKO.
Povetkin vs. Wladimir Klitschko
On 5 October 2013, Povetkin fought Wladimir Klitschko for the WBA (super), WBO, IBF and IBO Heavyweight titles. Povetkin gave a brave effort against Klitschko, as the defending champion used his size advantage, constantly clinching and leaning on his Russian counterpart anytime Povetkin moved in, at one point he even threw Povetkin across The Ring. Povetkin was quickly out of the fight; knocked down once in the second round and three times in the seventh round, but survived until the end. All three judges scored the fight 119-104 for Klitschko. The fight took place in Moscow, Olympic Stadium.
Povetkin vs. Charr, Takam
Povetkin bounced back in 2014, completely changing his training routine and diet. He began his return with a devastating stoppage of former WBC title challenger Manuel Charr. Povetkin followed this up with a further stoppage of French-Cameroonian contender Carlos Takam, in a back and forth war considered a fight of the year in 2014 for the heavyweight division.
Povetkin vs. Perez, Wach
On May 22, 2015 Povetkin earned a mandatory title shot at WBC heavyweight champion Deontay Wilder by knocking out Irish based Cuban contender, Mike Perez in the first round, also in devastating fashion. Following the win over Perez, Povetkin stated that he would wait for the Wilder fight to materialise until he fought again. However, when Wilder arranged to fight his last available voluntary defence against Johann Duhaupas, Povetkin arranged to fight the iron chinned contender Mariusz Wach.
On November 4, 2015 Povetkin faced Wach in the main event of a packed Russian card that featured multiple world title fights. Wach, who had gone 12 rounds with Wladimir Klitschko started off the fight with success, keeping the smaller Povetkin at range with his jab. But as the rounds went on, Povetkin was able to find his range and begin to push Wach around The Ring with combinations on the inside. Towards the end of the fight, with both participants cut, Povetkin urged a referee stoppage as he deemed Wach, who was being hit at will essentially, unable to continue.
Povetkin vs. Wilder, cancellation
It was announced that Povetkin would fight WBC World Champion Deontay Wilder (36-0, 35 KOs) in Moscow, Russia, on a date set to yet be announced at the Megasport Arena. It was originally set for May 21, 2016 until Povetkin failed a drugs test. Povetkin is considered by many to be Wilder's toughest opponent to date. On May 14, it was reported that Povetkin had failed a drugs test. The fight has been put in jeopardy after he tested positive for the banned substance meldonium. Promotor Andrei Ryabinsky added that Povetkin did take meldonium last year, but stopped before it was banned, and only "leftover traces of meldonium at a very low concentration" were found in a blood sample given by the 36-year-old last month. The WBC will make the decision on whether the match will happen or not. It was reported on May 15, that the assertion from Povetkin's promoter that it was in his system only because he took it late last year, before it was banned, appeared untrue. The WBC announced on May 15, a week before the fight that it would be postponed. On May 31, it was announced on Sky Sports by Povetkin's promoters that new drug test results prove the Povetkin is a clean athlete. The new doping test, taken May 17, showed no traces of meldonium. This was reported by VADA.
Povetkin vs. Stiverne, cancellation
With Wilder out until early 2017, the WBC ordered mandatory challenger Povetkin to fight former world champion Bermane Stiverne for the interim WBC heavyweight title. Stiverne previously held the WBC title losing his first defence to Wilder. The winner would eventually go on to challenge Wilder upon his return for the full version of the title. A purse bid was scheduled for October 10. The purse bid was won by World of Boxing promoter Andrey Ryabinsky. The winning bid was $3.165 million, beating out the two other bids, one from Don King for $2.1 million and another from Eye of the Tiger promotions for $542,000. Povetkin and Stiverne are due to earn a base purse of $1,424,250 each due to a 50-50 split, with the winner receiving the remainder $316,500 as a bonus.
On November 11, the WBC were told by VADA that Stiverne had tested positive on a drug test. It was said that the banned substance was methylhexaneamine, which is also known as dimethylamylamine or 'DMAA'. Povetkin's camp confirmed the fight will still go ahead. Stiverne claimed he ingested a post-workout supplement called SUPERPHARM without knowing it included dimethylamylamine, but under VADA's rules an athlete is responsible for whatever goes into their body. The WBC took into account that it was Stiverne's first offence when making its ruling and fined him $75,000. Just 20 hours before the fight was to take place, the WBC withdrew it's sanction of the fight stating Povetkin had failed another drug test, this time for Ostarine. The test was taken of December 6. Stiverne later made a statement to tell everyone he will be heading home to Las Vegas and did not want to fight if the sanction was off, as that was the whole reason for him training and taking the fight in Russia. Following the cancellation, Stiverne's promoter Don King stated he would be filing a lawsuit against World of Boxing promoter Andrey Ryabinsky, just as Ryabinsky did against King when Lebedev pulled out of his scheduled rematch against Guillermo Jones, after Jones tested positive for a second time. At that time, Ryabinsky was awarded $1.6m in damages. On December 23, Ryabinsky stated that Povetkin's sample from December 13 came back negative. The test were he had tested positive contained 0,00000000001g traces of ostarine. A previous random test in November also came back negative.
Povetkin vs. Duhaupas
After Stiverne withdrew himself from the title claiming he would be heading home, there was ongoing talks for WBC Silver heavyweight champion Johann Duhaupas (34-3, 21 KOs) to step in and fight Povetkin instead. Hours later it was confirmed that the fight would take place on short notice. No titles at stake. Povetkin dominated and knocked out Duhaupas in the 6th round. Povetkin had Duhaupas hurt in the 4th round after connecting with a right hand to the head. The end came when Povetkin hurt Duhaupas with two left hooks to the head in round 6 to knock him down and out. The fight was halted by the referee, as Duhaupas was badly hurt from the left hands. The official time of the stoppage was at 2:59 of the 6th round.
Fine and suspension
On March 3, 2017 Povetkin was handed a fine of $250,000 and banned indefinitely by the World Boxing Council for failing drugs tests. Their ban meant they would no longer sanction his fights. It was also noted on the documents presented by the WBC that Povetkin would be allowed to apply in March 2018 to be included in the rankings.
Povetkin vs. Rudenko
On 16 May 2017 it was confirmed that Povetkin would return to the ring on 1 July in Moscow. In a statement, Povetkin said: "I do not care with who I fight with. I'm sure my team will pick me a good interesting opponent, with whom we will have a spectacular fight. My job is to train and show good boxing ability. I'm ready to fight against any opponent." His promoter, Andrei Ryabinsky was in talks with several candidates. On 24 May, it was announced that Povetkin would fight Andriy Rudenko (31-2, 19 KOs), who was ranked 9th by the WBO; and 13th by the WBC and IBF. The fight was being billed as a "Battle of Russia vs. Ukraine". Rudenko was on a seven-fight winning streak following back-to-back losses to Lucas Browne and Hughie Fury. On 14 June, the WBO decided to sanction the bout and announced that the vacant WBO International heavyweight title would be at stake.
Soon after the fight began Rudenko had problems right away. The fight almost came to an end in the first round after Povetkin accidentally hit Rudenko in the back of his neck with an overhand punch in the middle of a clinch. Rudenko spent five minutes complaining that he had injured his neck while Povetkin waited patiently in the corner to resume but fans in attendance began to whistle in displeasure at Rudenko whom they saw as feigning injury. The ringside doctor determined that Rudenko had a spasm and that Rudenko wanted to pull out of the fight. However the referee eventually persuaded Rudenko to continue. During the interval between rounds eight and nine Rudenko again wanted to stop the fight but his corner firmly insisted on continuing. Povetkin went on to control every round winning a one-sided fight on all three judges scorecards: 120–109, 120–108 and 120–108. Along with the WBO International title Povetkin also won the WBA Continental title. Following the win the IBF re-instated Povetkin into the rankings for July 2017. He was placed at #13 ranking.
Povetkin vs. Hammer
Recently in the network flashed information that in the next fight Povetkin can meet with Christian Hammer. Hammer at the moment is ranked 2nd in the WBO ranking after Hughie Fury and Povetkin at 4. In case of confirmation of the information in the match, the next opponent for the WBO champion, the winner of the Parker-Fury fight, may be determined.
Personal life
Povetkin has a daughter named Arina with his ex-wife, Irina. In July 2013, Alexander married Yevgenia Merkulova in the Czech Republic. He also has a brother, Vladimir Povetkin, who fights as a professional light heavyweight. Both fighters were trained by Valery Belov. Povetkin has declared himself a Rodnovery, he wears a Perun Axe necklace and has the Star of Rus tattooed on his inner left biceps.
References
Alexander Povetkin Wikipedia
(Text) CC BY-SA