Sir William Alexander Clarke Bustamante, GBE (24 February 1884 – 6 August 1977) was a Jamaican politician and labour leader who became the first prime minister of Jamaica. Bustamante is honoured in Jamaica with the title National Hero of Jamaica in recognition of his achievements.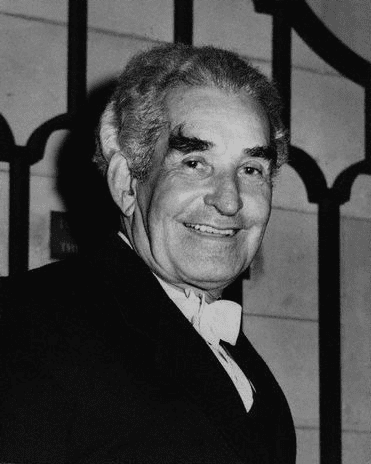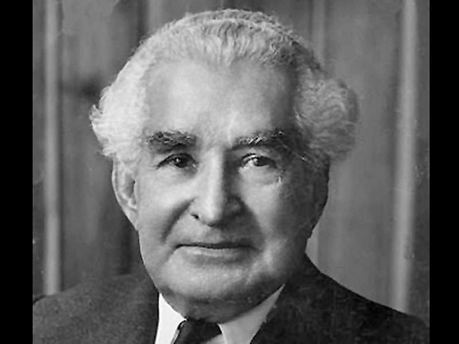 He was born as William Alexander Clarke to Mary (nee Wilson), of mixed race, and her husband Constantine Clarke, an Irish Roman Catholic planter, in Hanover, Jamaica. He said that he took the surname Bustamante to honour a Spanish sea captain who befriended him in his youth.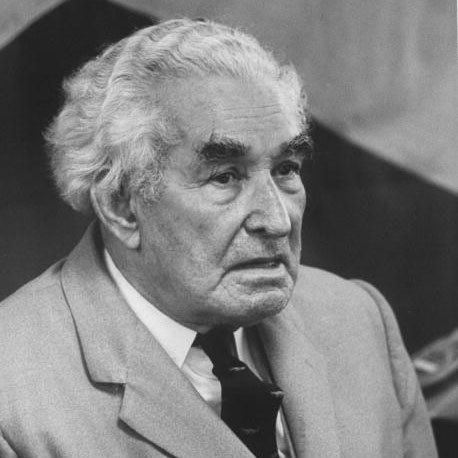 After travelling the world, including working as a policeman in Cuba and as a dietician in a New York City hospital, Bustamante returned to Jamaica in 1932.
Bustamante married Gladys Longbridge on 7 September 1962.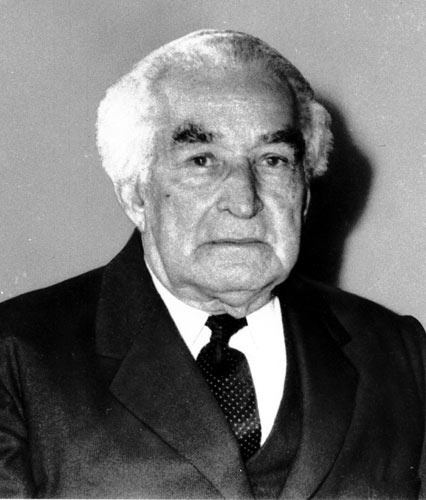 He became a leader in activism against colonial rule. He gained recognition by writing frequent letters on the issues to the Daily Gleaner newspaper. In 1937 he was elected as treasurer of the Jamaica Workers' Union (JWU), which had been founded by labour activist Allan G.S. Coombs. During the 1938 labour rebellion, he quickly became identified as the spokesman for striking workers, who were mostly of African and mixed-race descent. Coombs' JWU became the Bustamante Industrial Trade Union (BITU) after the revolt, and Bustamante became known as "The Chief".
In 1940, he was imprisoned on charges of subversive activities. The widespread anti-colonial activism finally resulted in Parliament's granting universal suffrage in 1944 to Jamaica. Released from prison in 1943, Bustamente founded the Jamaica Labour Party the same year. Previously he had belonged to the People's National Party (founded in 1938 by his cousin Norman Manley). Bustamante's party won 22 of 32 seats in the first House of Representatives elected by universal suffrage. He became the unofficial government leader, representing his party as Minister for Communications, until the position of Chief Minister was created in 1953. He held this position until the JLP was defeated in 1955. In 1947 and 1948, he was elected as mayor of Kingston.
Though initially a supporter of the Federation of the West Indies, during the 1950s, Bustamente gradually opposed the union. He agitated for Jamaica to become independent of Great Britain. He said that the JLP would not contest a by-election to the federal parliament. His rival and cousin, Premier Norman Manley, called a referendum on the issue in 1961; Jamaicans voted for the nation's withdrawal from the Federation.
After Jamaica was granted independence in 1962, Bustamante served as the first Prime Minister until 1967. In 1965, after suffering a stroke, he withdrew from active participation in public life, and the true power was held by his deputy, Donald Sangster.
In 1969, Bustamante was proclaimed a "National Hero of Jamaica", along with Norman Manley, the black liberationist Marcus Garvey and two leaders of the 1865 Morant Bay rebellion, Paul Bogle and George William Gordon. His portrait graces the $1 Jamaican dollar coin.
Bustamante died in 1977 and was buried in the National Heroes Park in Kingston.
A Jamaican candy, the Bustamante backbone, is named for him. It is a hard, grated coconut and sugar confection "which is said to represent his firmness of character." Bustamante was considered a "buster", "a champion of the common man and tough article." Gizzada is a similar sweet.