Notable work

The Boxers, 1914




Known for

Sculpture


Movement

Cubism


Siblings

Eugene Archipenko




Name

Alexander Archipenko




Periods

Cubism, Modern art


Role

Artist








Full Name

Olexandr Porfyrovych Arkhypenko




Born

May 30, 1887 (

1887-05-30

) Kiev, Russian Empire (now Ukraine)


Elected

American Academy of Arts and Letters (1962)


Died

February 25, 1964, New York City, New York, United States


Education

Ecole nationale superieure des Beaux-Arts




Artwork

Woman Combing Her Hair, Gondolier, Torso in Space
Walking woman alexander archipenko
Alexander Porfyrovych Archipenko (also referred to as Olexandr, Oleksandr, or Aleksandr; Ukrainian: Олександр Порфирович Архипенко, Romanized: Olexandr Porfyrovych Arkhypenko; Russian: Алекса́ндр Порфи́рьевич Архи́пенко; May 30, 1887 – February 25, 1964) was a Ukrainian-born American avant-garde artist, sculptor, and graphic artist.
Contents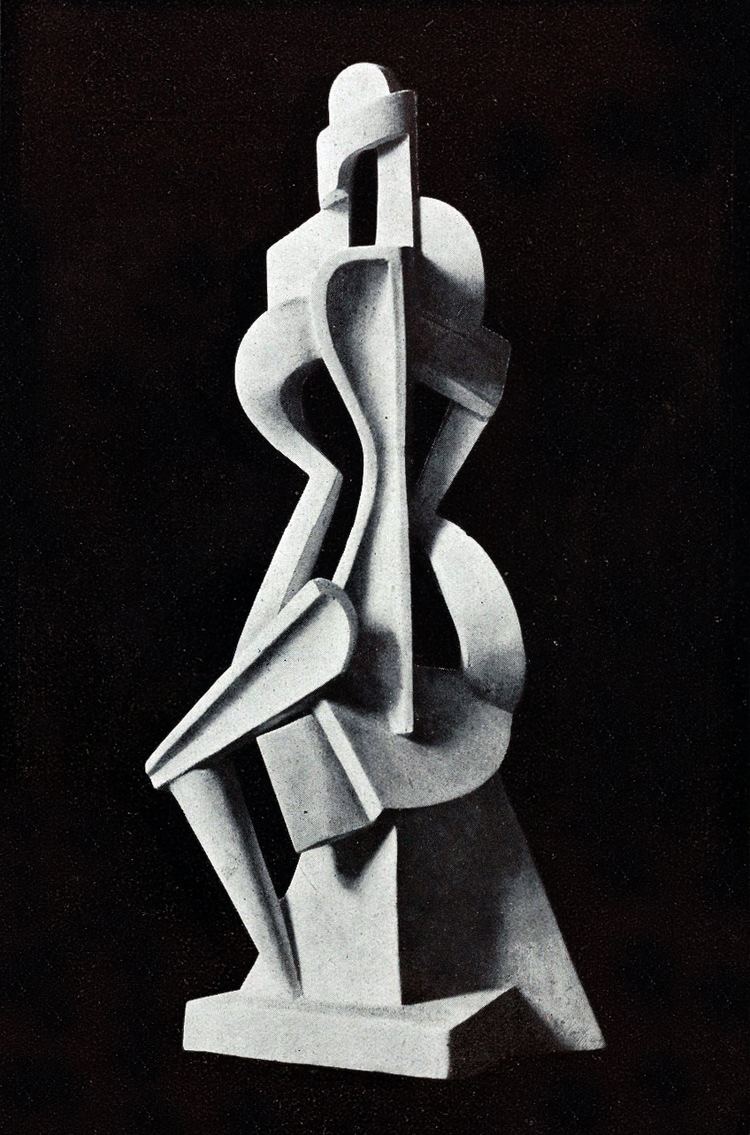 Alexander archipenko garden sculpture ucla los angeles
Biography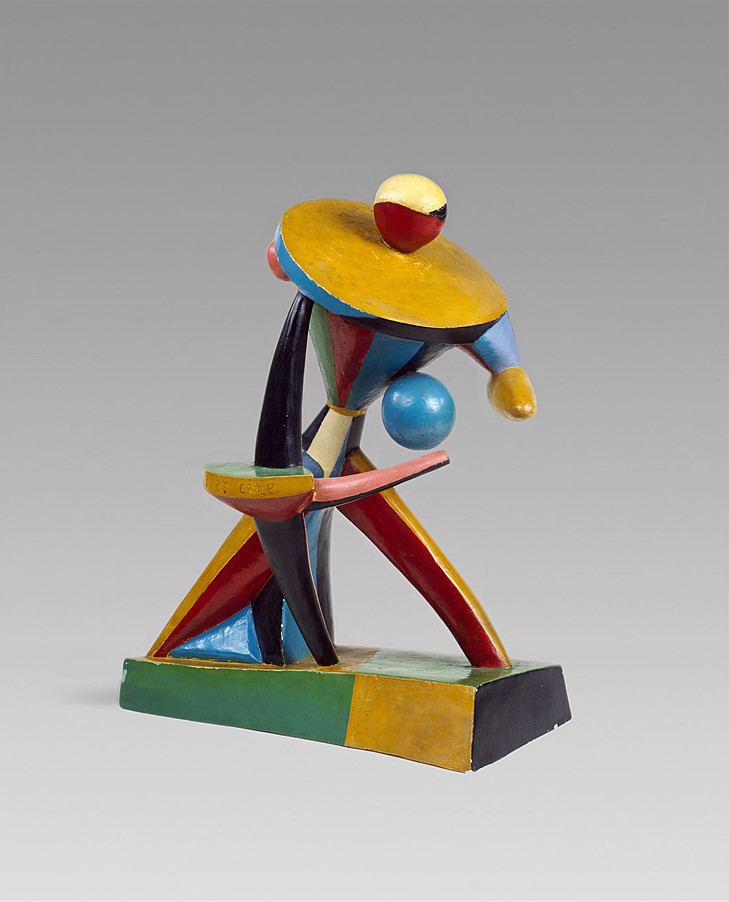 Alexander Archipenko was born in Kiev, (Russian Empire, now Ukraine) in 1887, to Porfiry Antonowych Archipenko and Poroskowia Vassylivna Machowa Archipenko; he was the younger brother of Eugene Archipenko.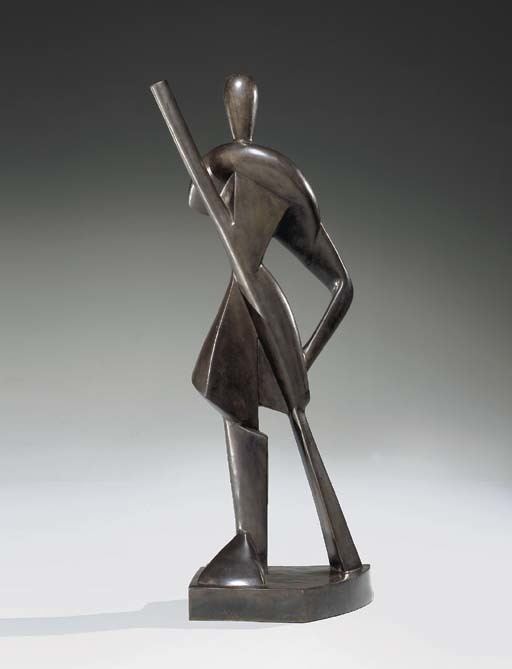 From 1902 to 1905 he attended the Kiev Art School (KKHU). In 1906 he continued his education in the arts at Serhiy Svetoslavsky (Kiev), and later that year had an exhibition there with Alexander Bogomazov. He then moved to Moscow where he had a chance to exhibit his work in some group shows.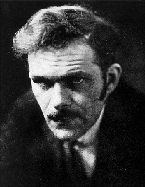 Archipenko moved to Paris in 1908 and was a resident in the artist's colony La Ruche, among émigré Russian artists: Wladimir Baranoff-Rossine, Sonia Delaunay-Terk and Nathan Altman. After 1910 he had exhibitions at Salon des Indépendants, Salon d'Automne together with Aleksandra Ekster, Kazimir Malevich, Vadym Meller, Sonia Delaunay-Terk, Georges Braque, André Derain and others.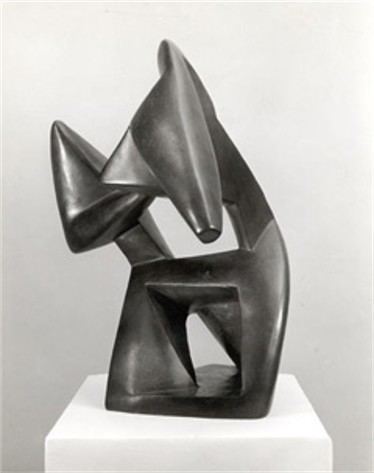 In 1912 Archipenko had his first personal exhibition at the Museum Folkwang at Hagen in Germany, and from 1912 to 1914 he was teaching at his own Art School in Paris.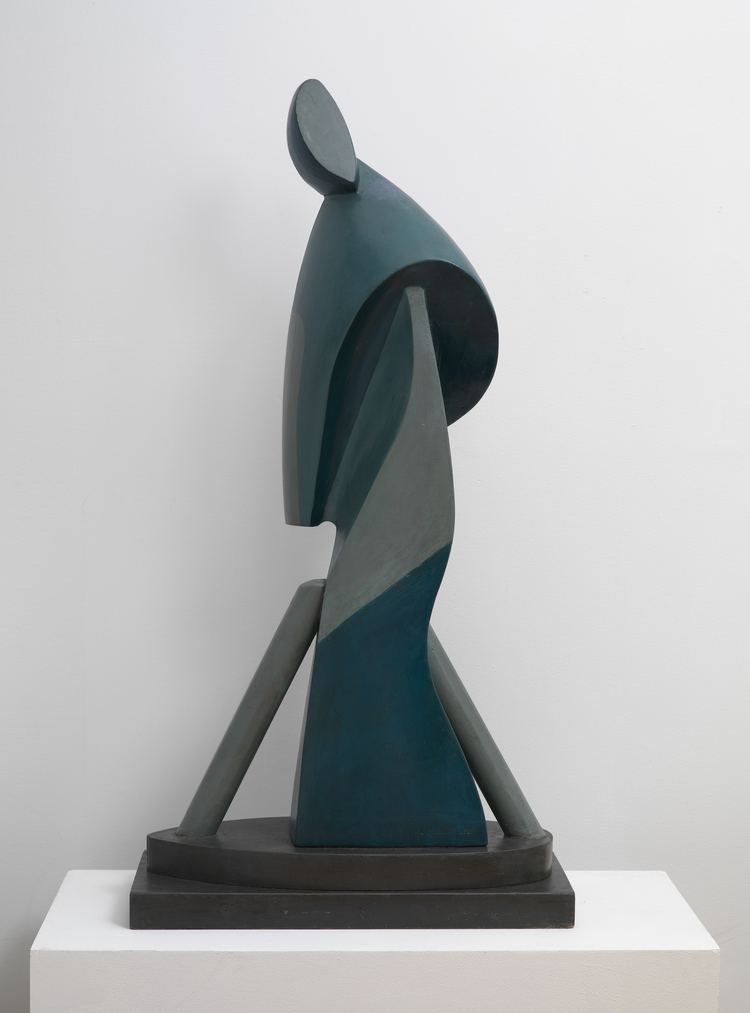 Four of Archipenko's Cubist sculptures, including Family Life and five of his drawings, appeared in the controversial Armory Show in 1913 in New York City. These works were caricatured in the New York World.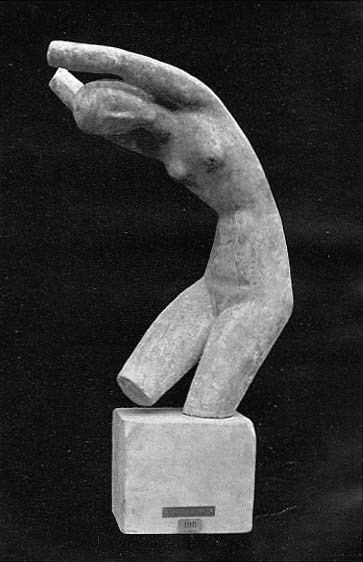 Archipenko moved to Nice in 1914. In 1920 he participated in Twelfth Biennale Internazionale dell'Arte di Venezia in Italy and started his own Art school in Berlin the following year. In 1922 Archipenko participated in the First Russian Art Exhibition in the Gallery van Diemen in Berlin together with Aleksandra Ekster, Kazimir Malevich, Solomon Nikritin, El Lissitzky and others.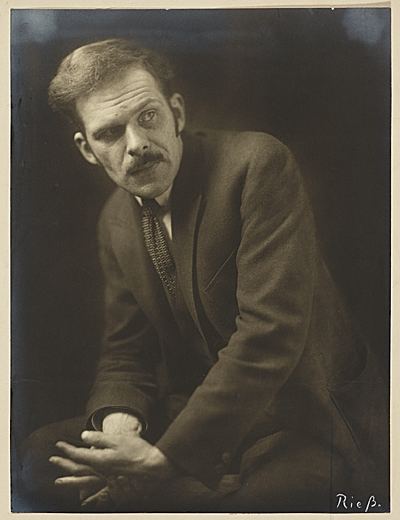 In 1923 he emigrated to the United States, and participated in an exhibition of Russian Paintings and Sculpture. He became a US citizen in 1929. In 1933 he exhibited at the Ukrainian pavilion in Chicago as part of the Century of Progress World's Fair. Alexander Archipenko contributed the most to the success of the Ukrainian pavilion. His works occupied one room and were valued at $25,000 dollars.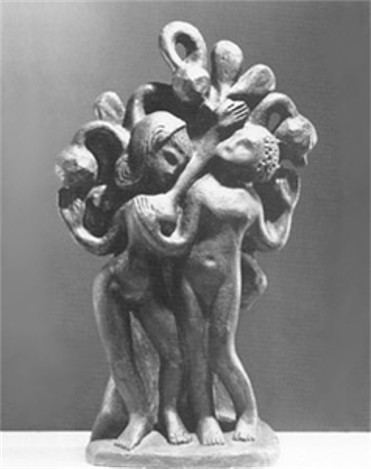 In 1936 Archipenko participated in an exhibition Cubism and Abstract Art in New York as well as numerous exhibitions in Europe and other places in the U.S. He was elected to the American Academy of Arts and Letters in 1962.
Alexander Archipenko died on February 25, 1964, in New York City. He is interred at Woodlawn Cemetery in The Bronx, New York City.
Contribution to art
Archipenko, along with the French-Hungarian sculptor Joseph Csaky, exhibited at the first public manifestations of Cubism in Paris; the Salon des Indépendants and Salon d'Automne, 1910 and 1911, being the first, after Picasso, to employ the Cubist style in three dimensions. Archipenko departed from the neo-classical sculpture of his time, using faceted planes and negative space to create a new way of looking at the human figure, showing a number of views of the subject simultaneously. He is known for introducing sculptural voids, and for his inventive mixing of genres throughout his career: devising 'sculpto-paintings', and later experimenting with materials such as clear acrylic and terra cotta.
The sculptor Ann Weaver Norton apprenticed with Archipenko for a number of years.
Public collections
Among the public collections holding works by Alexander Archipenko are:
The Addison Gallery of American Art (Andover, Massachusetts)
The Mary and Leigh Block Museum of Art (Northwestern University, Illinois)
Brigham Young University Museum of Art (Utah)
Chi-Mei Museum (Taiwan)
The Denver Art Museum
The Guggenheim Museum (New York City)
The Hermitage Museum
The Hirshhorn Museum and Sculpture Garden (Washington D.C.)
Indiana University Art Museum (Bloomington)
The Maier Museum of Art (Randolph-Macon Woman's College, Virginia)
The Montgomery Museum of Fine Arts (Alabama)
The Museum of Modern Art (New York City)
The National Museum of Serbia (Belgrade, Serbia)
The Nasher Sculpture Center (Dallas, Texas)
The National Gallery of Art (Washington D.C.)
The Norton Simon Museum (Pasadena, California)
The Peggy Guggenheim Collection (Venice)
The Phillips Collection (Washington D.C.)
The Portland Museum of Art (Maine)
Salisbury House (Des Moines, Iowa)
The San Antonio Art League Museum (Texas)
The San Diego Museum of Art (California)
The Sheldon Memorial Art Gallery (Lincoln, Nebraska)
The Smithsonian American Art Museum (Washington D.C.)
Städel Museum (Frankfurt)
Von der Heydt-Museum (Wuppertal, Germany)
Walker Art Center (Minnesota)
The Cleveland Cultural Gardens (Ukrainian Garden) in Rockefeller Park (Ohio)
Fundación D.O.P. (Caracas)
Museum de Fundatie, Zwolle, Netherlands
Archipenko's statue of King Solomon, at the University of Pennsylvania campus, dominates the walk from 36th and Locust to Walnut. Its creation began in 1964 when, shortly before he died, the artist completed a four–foot sculpture designed for enlargement. His wife oversaw its first casting. In 1968, the 14.5-foot (4.4 m) 1.5-ton statue was produced. In 1985, it was given to the University by Mr and Mrs Jeffrey H. Loria and was installed at its present location. Cubist in form, it has been described as evoking "the feeling of smallness in the face of power that one must have felt standing before King Solomon himself."
References
Alexander Archipenko Wikipedia
(Text) CC BY-SA