Covid-19
Roman Catholic


Alexander, zu




Sayn-Wittgenstein-Sayn


22 November 1943 (age 77) , Salzburg, Austria (

1943-11-22

)


Countess Gabriela of Schonborn-Wiesentheid


Ludwig, 6th Prince zu Sayn-Wittgenstein-Sayn


Baroness Marianne of Mayr-Melnhof




Filippa Sayn‑Wittgenstein (Princesse), Marianne Sayn‑Wittgenstein‑Sayn, Gabriela zu Sayn‑Wittgenstein‑Sayn, Richard - 6th Prince of Sayn, Corinna zu Sayn‑Wittgenstein
Alexander Konrad Friedrich Heinrich Prince zu Sayn-Wittgenstein-Sayn, (born 22 November 1943 in Salzburg, Austria), a German businessman, MBA HBS '68, is head of the Princely House Sayn-Wittgenstein-Sayn.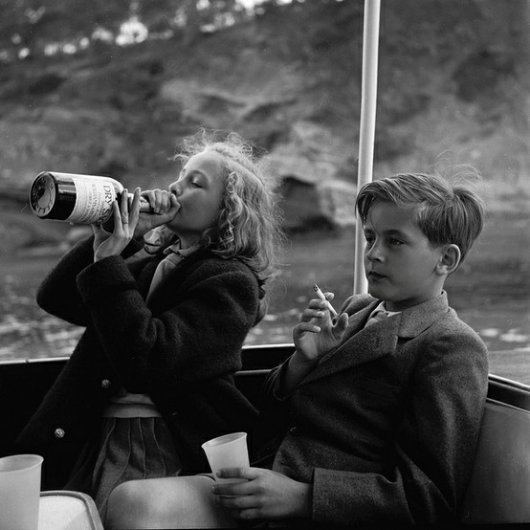 In this 1955 photograph, thirteen-year-old Princess Yvonne of Sayn-Wittgenstein-Sayn in Germany is shown tipping back a bottle of Dry Sack sherry as her twelve-year-old brother Prince Alexander sits calmly by, his cigarette nearly finished. The photo was taken while the siblings were aboard a private yacht off the coast of Mallorca. The photographer behind this image was the children's mother, Princess Marianne Sayn-Wittgenstein-Sayn.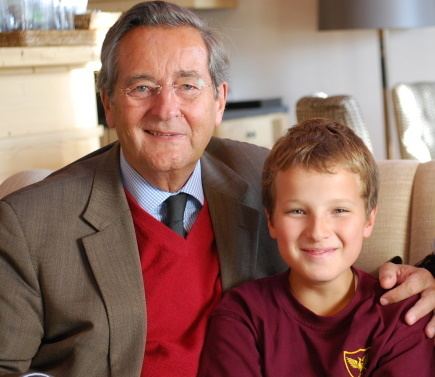 A descendant of James II of England and his illegitimate son James Fitzjames, 1st Duke of Berwick, through his father's grandmother Marie Auguste Yvonne de Blacas d'Aulps, he was born in Salzburg as the first son of Ludwig, 6th Prince zu Sayn-Wittgenstein-Sayn (1915–1962) and his wife Baroness Marianne von Mayr-Melnhof (born 1919). Following Prince Ludwig's death in 1962, Alexander succeeded as head of the princely house and, by tradition, as the 7th Prince (German: Fürst) zu Sayn-Wittgenstein-Sayn.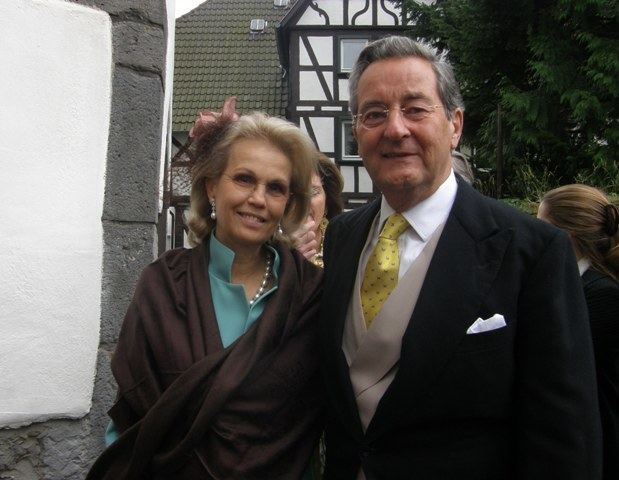 Prince Alexander is vice president of Europa Nostra and president of Europa Nostra Germany. From 1986 to 2013 he served as president of the German Castles Association, which elected him on 28 April 2013 honorary president as well as president of the "Stiftung der Deutschen Burgenvereinigung" (Foundation of the German Castles Association).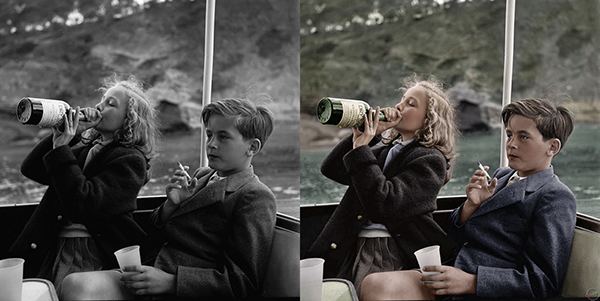 Alexander married Countess Gabriela of Schönborn-Wiesentheid 1969 at Schloss Weißenstein, Pommersfelden. They have seven children.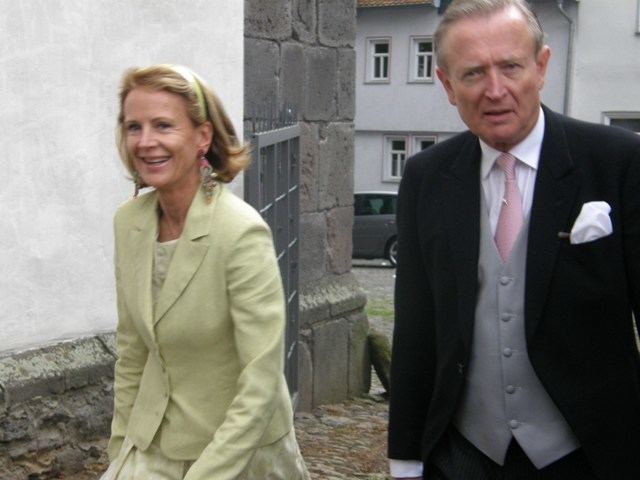 Heinrich, Hereditary Prince zu Sayn-Wittgenstein-Sayn (born 1971) married in 2003 Donna Priscilla Incisa della Rocchetta (born 1975), daughter of Don Niccolo, Marchese Incisa della Rocchetta, and they have issue.
Princess Alexandra (born 1973) married firstly in 1994 Hereditary Prince Carl Eugen zu Oettingen-Wallerstein (divorced in 2002), and married secondly Count Stefano Hunyady in 2006, and has issue from both marriages.
Prince Casimir (born 1976) married (civilly) in 1999 Corinna Larsen (born 1965), and they have issue (divorced in 2004}.
Princess Filippa (1980–2001) married in June 2001 Count Vittorio Mazzetti d'Albertis (born 1965). She was killed in an automobile accident in England three months later, without issue.
Prince Ludwig (Louis) born 1982); married in 2011 Countess Philippa Spannocchi (born 1982), and they have issue.
Princess Sofia (born 1986);
Prince Peter (born 1992).
1943 - 1958 His Serene Highness Prince Alexander zu Sayn-Wittgenstein-Sayn
1958 - 1962
His Serene Highness
The Hereditary Prince zu Sayn-Wittgenstein-Sayn
1962–present
His Serene Highness
The Prince zu Sayn-Wittgenstein-Sayn
Alexander, Prince zu Sayn-Wittgenstein-Sayn Wikipedia