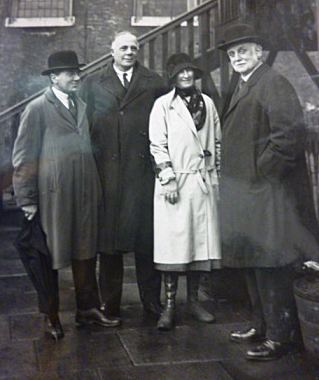 Born in Raunds, Northamptonshire, Ada Brown was active in the Methodist church and on the radical wing of the Liberal Party before she joined the West London Mission in Bloomsbury to work as a Sister of the People in the slums of St Pancras. The Sisters were run by Katherine Hughes, an inspirational Christian Socialist, but in 1897 Ada transferred to the Bermondsey Settlement. There she met Dr Alfred Salter, agnostic and socialist, a resident engaged in medical research into infectious diseases on a farm in Sudbury (now Wembley), Middlesex. Under her influence Alfred converted to Christianity and joined the Liberal Party. They both committed to the Society of Friends (Quakers) and started to attend the Deptford Meeting. They were married in Raunds on 22 August 1900.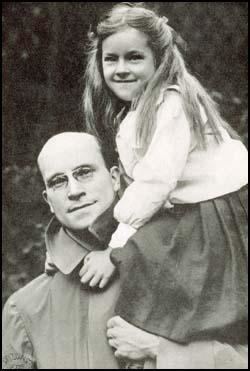 Ada had always insisted on living in the slums, among the poor, ever since arriving in London. Now she was equally insistent on staying in Bermondsey, a place she had fallen in love with despite its drab poverty. Alfred, who was such a brilliant doctor he could have made a fortune as a consultant, therefore set up a GP's medical practice in Jamaica Road. He charged poorer patients only a small sum and the poorest nothing at all. Ada continued as a social worker at Bermondsey Settlement, where she already had a high reputation for the clubs she ran, especially those for the "roughest and toughest" of the teenage girls. In 1902 she temporarily gave up work when the couple's only child, Ada Joyce, was born.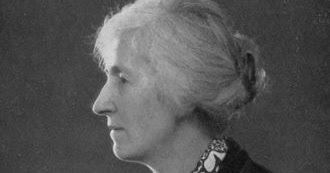 Ada was President of the Women's Liberal Party in Bermondsey and Rotherhithe but in 1906 she left the Liberal Party when it failed to honour its promise of granting the vote to women and soon joined the ILP (Independent Labour Party). The ILP was the political party most favourable to the rights of women and wanted to stand women candidates, including Ada, at the next council elections. This put Alfred, a Liberal councillor on the London County Council (LCC), into an awkward position. In 1908 therefore he also left the Liberals, to found an ILP branch in Bermondsey. Once again it was Ada who had blazed the trail for him to follow. In November 1909 Ada was elected to the borough council for the ILP, becoming the first woman councillor in Bermondsey, first Labour councillor in Bermondsey, and one of the first women councillors in London. However, in 1910, personal tragedy struck when the Salters' daughter, Joyce, only eight years old, died of scarlet fever in one of the periodic epidemics that swept through the slums.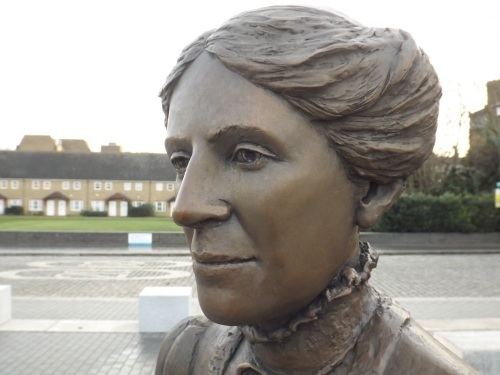 Ada responded by throwing herself into the work of the Women's Labour League, which she had co-founded in 1906 with Margaret MacDonald, wife of Labour's rising star, James Ramsay MacDonald. She rose to be first its National Treasurer and then in 1914 its National President, the leader of all the Labour Party women in Britain. The WLL was not tied to any particular suffragist movement but Ada supported the non-violent Women's Freedom League, led by her friend Charlotte Despard, rather than endorse the tactics of the Women's Social and Political Union led by Emmeline Pankhurst.
In the WLL Ada did pioneering research work on social housing, seeking not only to demolish the slums but to put in their place model council houses (often derided by her opponents as utopian) built specifically with the needs of working-class women in mind. To expedite demolition, she and her WLL comrades called for a Green Belt around London, to absorb the excess population from the slums. Ada followed John Ruskin in believing that fresh air and contact with nature improved people not only physically but mentally and morally. She became a proponent of urban gardening, and a pioneer of organised campaigning against air pollution in London.
What brought her the greatest renown before 1914 was, however, the Bermondsey Uprising of 1911. She had in 1910 started to recruit women in the local factories to a women's trade union organisation, the National Federation of Women Workers (NFWW), led by Mary Macarthur. At first the results were disappointing but suddenly in August 1911, 14,000 women walked out on strike in protest against terrible working conditions. They won. Ada was hailed by the ILP and the WLL as the inspiration of this big step forward for women's rights at work (though she was only one factor) and for this, as well as for the huge organisational effort she put into the dockers' strike of 1912, she was honoured by the trade unions which are known today as Unite and the GMB.
Ada had always since her youth opposed war and becoming a Quaker had fortified her commitment to peace. For her, therefore, 1914 was a catastrophe. She was a founding member of the Women's International League for Peace and Freedom (WILPF) and from 1916 she also worked with Alfred for the No Conscription Fellowship. Although the British government prevented her from attending the Hague peace conference in 1915, she managed to reach Bern, Switzerland, as the representative of the ILP, to attend a conference of socialist women opposed to the war. There she came up against Lenin, who was determined to get the conference to vote for armed revolution. Ada and the WLL delegate, Margaret Bondfield, stood their ground and Lenin was defeated. At the end of the war she was amongst the British delegations to the Women's International League congresses in Zürich and Vienna. Her international position was that of the Vienna International, which tried to mediate between the Second International (Labour) and the Third (Communist) but failed to reconcile them.
Re-elected to Bermondsey Council in 1919, Ada was appointed Mayor of Bermondsey in 1922, making her the first woman mayor in London and first Labour woman mayor in Britain. She had launched in 1920 her famous Beautification Committee and now she launched her housing campaign, demolishing the slums that could be demolished and beautifying the slums that could not. By the 1930s she had planted 7000 trees, decorated buildings with window-boxes, and filled all open spaces with flowers. Looking not only for beautification of streets but for beautification of every individual's body, mind and soul, she organised all over the borough music concerts, art competitions, games, sports and children's playgrounds. After a fierce political battle she built her beautiful 'utopian' council houses in Wilson Grove, where they still stand today as exemplary housing. Her electoral results were phenomenal, regularly achieving the highest vote of any councillor in London. In 1925 she was elected to the LCC from Hackney. In 1932 she was elected National President of the National Gardens Guild. Finally, in 1934, when Labour led by Herbert Morrison took control of the LCC, Ada was able to spread her green socialist ideals to every corner of the capital. The Green Belt was secured by law in 1938.
The 1939 war was felt to be a catastrophe by Ada just as much as the 1914 war. In 1942, Ada and Alfred were bombed out of their home in Storks Road after refusing to leave Bermondsey to its fate, as others did. She died, cared for by her sisters, in Balham Park Road, Battersea, on 4 December, 1942, and was accorded a Quaker funeral at Peckham Meeting-House, where she was an Elder. There was also a memorial service at her parish church of St James Bermondsey.
Ada Salter's personal beliefs evolved from the social liberalism of Hugh and Katherine Hughes to the ethical socialism of the ILP. Like Alfred, she was an admirer of Giuseppe Mazzini and of his clarion call for the unity and equality of all humanity. This chimed in with her Quaker belief that "there is something of God in everyone." In practice what she meant by 'ethical' was human or humanitarian, and what she meant by 'socialism' was a worldwide network of co-operative enterprises. She believed that people would become truly human only by valuing nature and valuing each other. On valuing nature her famous slogan was: "The cultivation of flowers and trees is a civic duty." As for valuing others, she believed this depended not only on individual effort but also entailed the emancipation of women and workers, who ought to be natural allies against oppression. She believed too that ethical socialism secured personal happiness, provided that the ethical socialist followed what was true as well as valuing others: "Act according to truth and principle." she advised, "If one does that, there will be no need ever to be anxious or distraught."
A beautiful garden, overlooking a lake, designed and supervised by Ada herself, was opened in 1936 within Southwark Park. It was spontaneously referred to by locals as the 'Ada Salter Garden' and in 1943 the name was formally recognised by the LCC.
There is also a lecture named after the Salters. Every year the Quaker Socialist Society, the successor to the Socialist Quaker Society to which Ada and Alfred belonged, organises a Salter Lecture, to honour their memory.
The Salter statues are a tourist attraction in Rotherhithe. At first there was only a bronze statue of Alfred, erected in 1991, but when it was stolen by metal-thieves in November 2011, there was a campaign to erect statues to both Ada and Alfred, and this raised £120,000. The resulting sculptures, by artist Diane Gorvin, were unveiled on the south bank of the Thames, together with a statue of Joyce, in November 2014. Ada's statue was only the 15th public statue in London to a woman.
In 2015 a play about Ada Salter, Red Flag over Bermondsey, by Lynn Morris was performed all over the country. In 2016 there appeared her first full biography: Ada Salter, Pioneer of Ethical Socialism by Graham Taylor.