Origin

Kairana, Uttar Pradesh




Died

October 27, 1937, Miraj




Role

Singer





Name

Abdul Khan




Occupation(s)

singer




Genres

Indian classical music






Children

Hirabai Barodekar, Sureshbabu Mane, Saraswati Rane, Krishnarao Mane, Kamalabai Badodekar




Albums

Khansahib Abdul Karim Khan, 1934-1935, Ustad: Abdul Karim Khan, Echoes of a Golden Voice




Similar People

Sureshbabu Mane, Hirabai Barodekar, Sawai Gandharva, Aminuddin Dagar, Lalmani Misra
Raag jhinjhoti by khansahib ustad abdul karim khan sb
Ustad Abdul Karim Khan (Devanagari: अब्दुल करीम ख़ान, Persian script: استاد عبدالکریم خان) (11 November 1872 – 27 October 1937), was an Indian classical singer and the founder of the Kirana Gharana. "He has been acclaimed as the 'maestro who conceived, evolved, and popularized the Kirana gharana, and in fact, he changed the entire mood of khayal and thumri singing."
Contents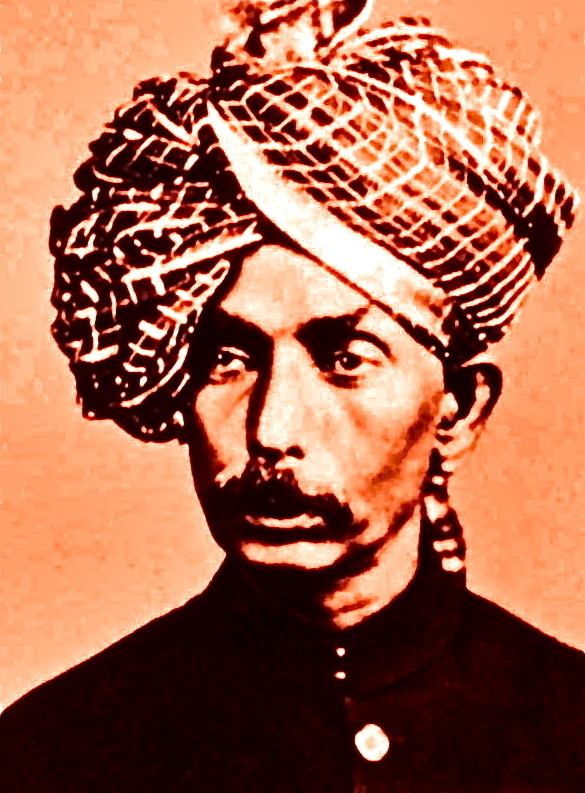 Khan saheb abdul karim khan piya bin chain nahi aavat
Early life and background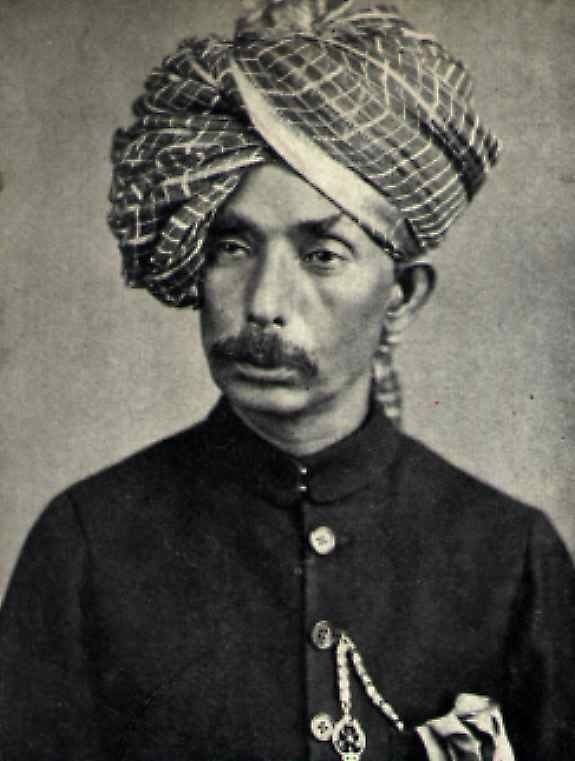 Abdul Karim Khan was born in Kairana town in Muzaffarnagar, Uttar Pradesh into a family with music tradition which traced its roots to musician brothers Ghulam Ali and Ghulam Maula. His father, Kale Khan was the grandson of Ghulam Ali. Abdul Karim Khan received training from his uncle Abdullah Khan and father Kale Khan. He also received guidance from another uncle Nanhe Khan. Apart from vocals and sarangi, he also learnt Veena (Been), Sitar and Tabla.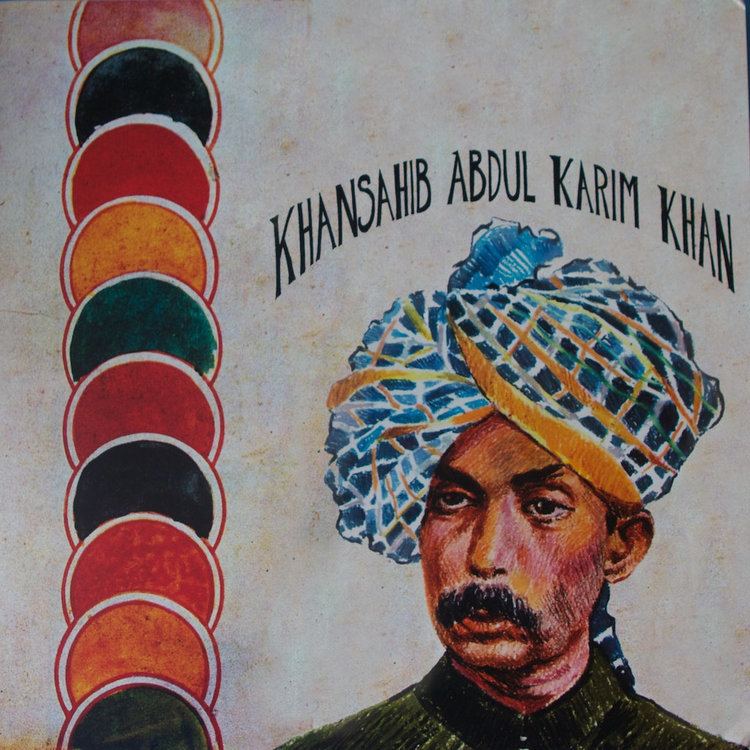 According to a story, he was initially a sarangi player, but decided to switch to vocals because of low status of sarangi players. In his early years, he used to sing with his brother Abdul Haq. They appeared before Murtaza Khan of the Maula Bakhsh khandan in order to appear before the Mahajara and were influenced by Murtaza's style. The king of Baroda state was impressed by this singing duo and made them the court musicians. This is where he met Tarabai Mane, who was the daughter of Sardar Maruti Rao Mane, a member of the royal family. When they decided to get married, they were ousted from Baroda. The couple settled down in Bombay. In 1922, Tarabai Mane left Abdul Karim Khan, which apparently had a major impact on his music - making it pensive and meditative. Karim Khan's first wife, Gafooran was the sister of another Kirana master Abdul Wahid Khan, who was also his cousin.
Career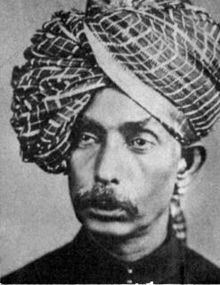 "One of the most melodious classical musicians we have had, Abdul Karim Khan's music always created a sublime atmosphere. The soothing quality of his specially cultivated voice, and his repose style of singing were such that the singer as well as his listeners forgot themselves in a sort of 'trance'. Ustad Abdul Karim Khan was invited to the Mysore court where he met famous Carnatic music masters who also influenced his music. In particular the singing of his Sargam was a direct influence of Carnatic practice. He became a frequent visitor to Mysore Palace which conferred on him the title Sangeet Ratna. On the way to Mysore he used to stay with his brother in Dharwad where he taught his most famous disciple Sawai Gandharva. In 1900, for eight months he taught Kesarbai Kerkar, who would go on to be one of the 20th century's most renowned vocalists. In 1913, he founded the Arya Sangeet Vidyalaya in Poona to teach music students. He would wholeheartedly teach all his students unlike other family ustads of the era. He finally settled down in Miraj till his death in 1937 when returning from a concert tour of the South. Every year in August commemorative music concerts are held in Miraj in his honor. The innovations he brought to his vocal style distinguishes Kirana style from others. The slow melodic development of the raga in Vilambit laya slow tempo was the most characteristic aspect of his music. He worked hard to maintain his voice to be sweet and melodious which shaped his music. The thumri style he developed is also quite different from the 'Poorab ang' or 'Punjabi ang'. His thumri progresses in a leisurely slow pace with ample abandonment. He was also the first Hindustani musician to seriously study the Carnatic system and probably the first to be invited to sing all over the South. He has even recorded a Thyagaraja Krithi. He was also influenced by Rehmat Khan of the Gwalior gharana and adopted the direct style of presentation. "The ustad was an expert on many musical instruments, especially the veena and the sarangi. An expert in repairing musical instruments, he carried with him his set of tools for repairs everywhere..."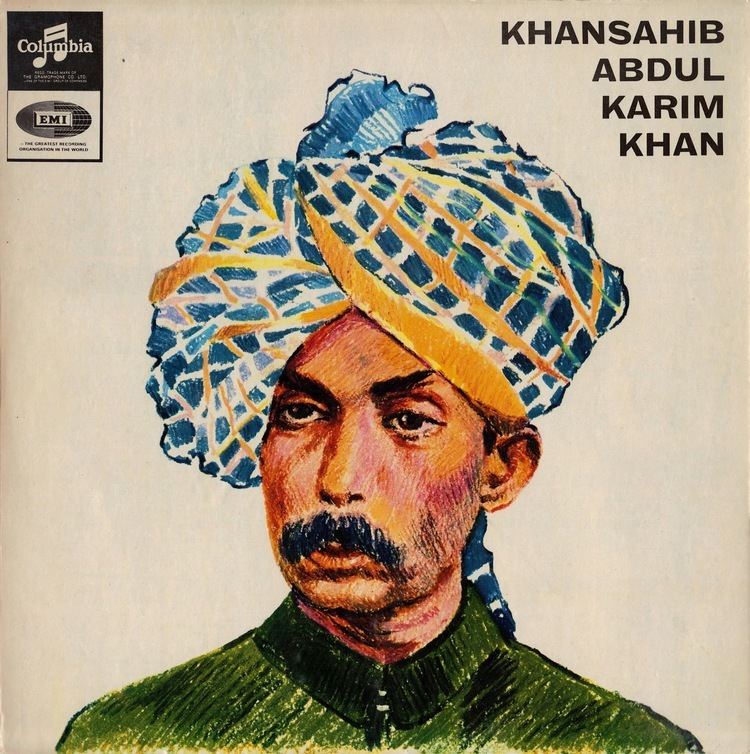 "Although frail-looking, Khan Saheb maintained excellent health through regular exercises, disciplined habits, and frugal living. His photographs show him as a tall, slim person dressed immaculately in a black 'achkan', a cane in hand, a typical moustache and a red gold-bordered turban, and most striking of all, his dreamy eyes."
Disciples
Some of his outstanding disciples were Rambhau Kundagolkar (Sawai Gandharva), Balkrishna Kapileshwari, Roshan Ara Begum, Sureshbabu Mane, Dashrath Mule, Vishwanathbuwa Jadhav, Ustad Abdul Wahid Khan, Hafizulla Khan, Mahmood Khan etc.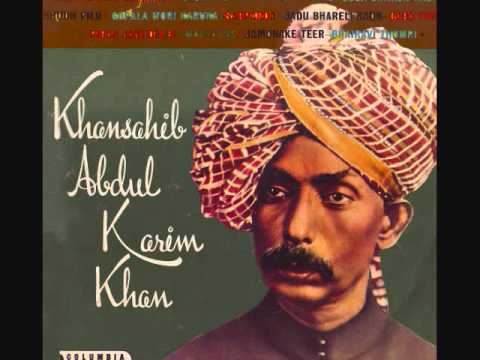 References
Abdul Karim Khan Wikipedia
(Text) CC BY-SA