A Thin Line Between Love and Hate is a 1996 American dark comedy-romance film that was directed and co-written by Martin Lawrence, who also stars in the film. Lawrence co-wrote the screenplay alongside Kenny Buford and Bentley Kyle Evans, who has also written for Lawrence's hit television sitcom, Martin, and Kim Bass. Along with Lawrence, the film features a cast of actors that include Lynn Whitfield, Regina King, Bobby Brown and Della Reese. The film tells the story of Darnell Wright, a ladies' man who finds himself targeted by one of his obsessed lovers.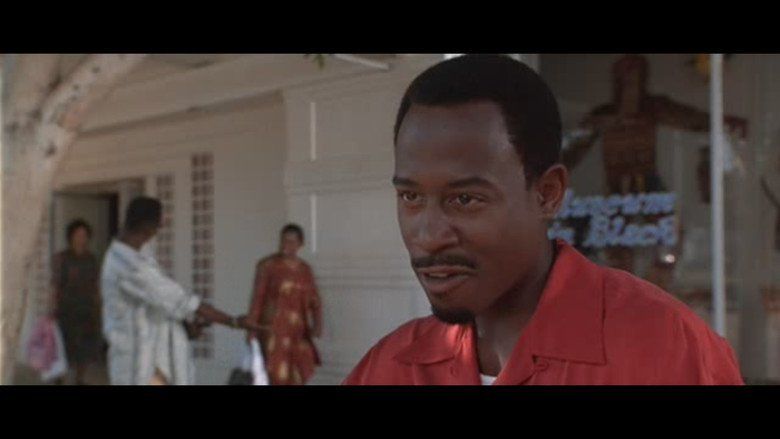 A Thin Line Between Love and Hate was released in April 1996 and went on to gross over $30 million at the box office against a budget of $8 million. The film was shot on location entirely in the city of Los Angeles, California, from June 5 until August 11, 1995. The title for the film is taken from the 1971 song "Thin Line Between Love and Hate" by The Persuaders. R&B trio H-Town recorded a cover version of this song that was included on the film soundtrack. At the time of filming, Lawrence was 12 years younger than Lynn Whitfield, who was 42 at the time.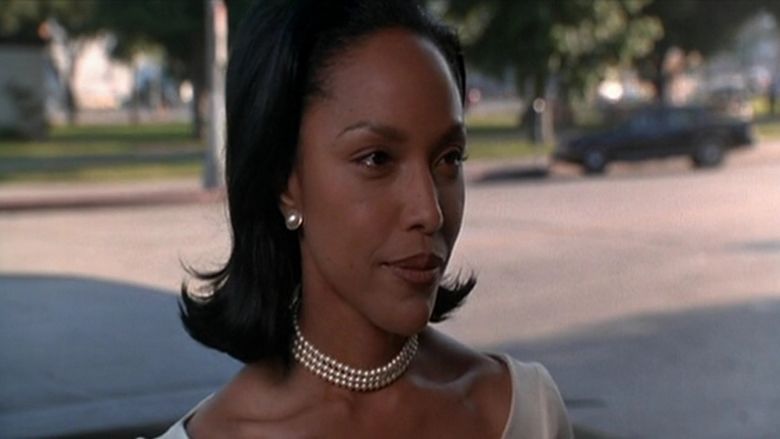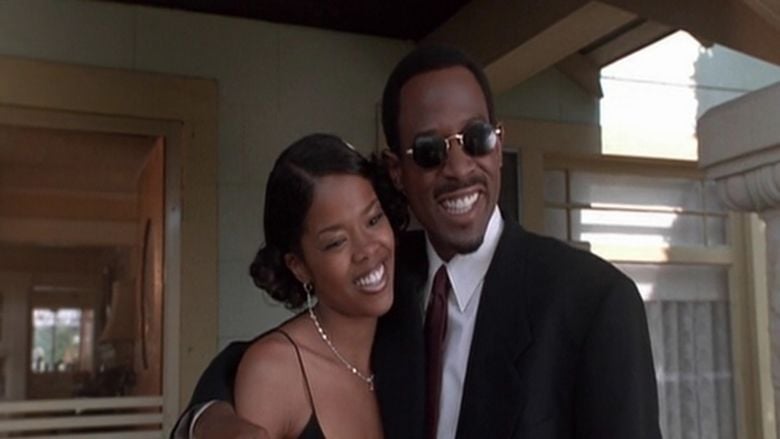 Nightclub manager Darnell Wright is a perpetual playboy and hopeless male chauvinist. He works for a nightclub called Chocolate City and aspires to be its owner. He trades VIP privileges at the club for favors from women. Though he is an expert at conning women, he sometimes worries about what his childhood sweetheart Mia (Regina King) thinks of his adventures.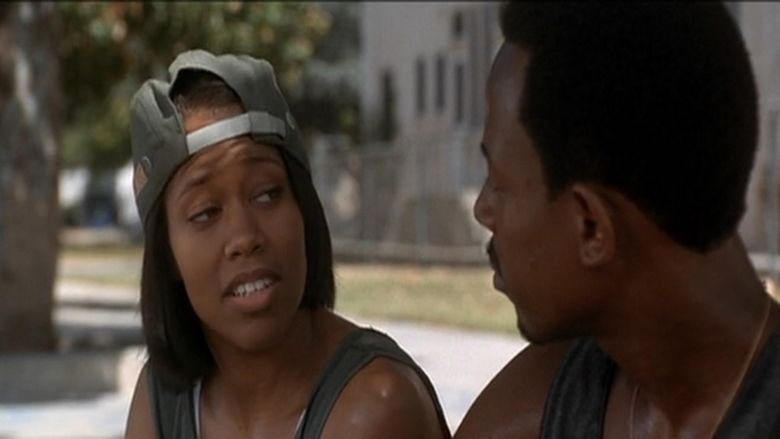 When the classy and elegant Brandi (Lynn Whitfield) steps out of a limousine to enter the club, Darnell feels that he's met his ultimate prize. She rejects his come-ons, which only fuels his appetite. He pursues her, showing up with flowers at her real estate office. He finally wins over Brandi, only to find out that he's really in love with Mia. But Brandi doesn't take kindly to rejection. She becomes an obsessed femme fatale stalking him, even taking all four wheels off his SUV to ground him from his rounds and demolishing his nightclub.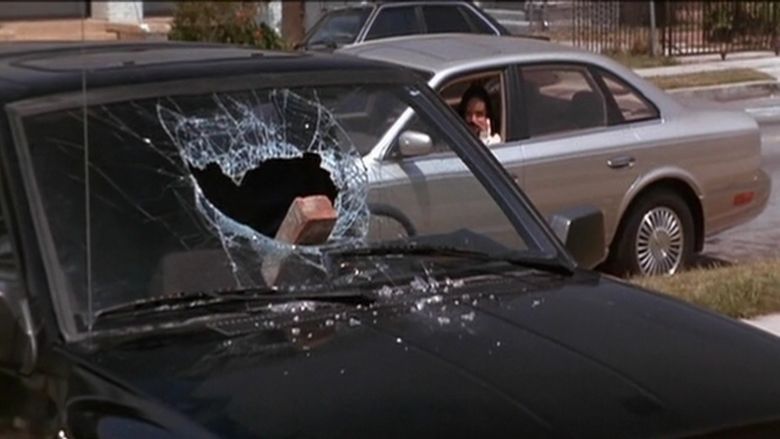 Ending his relationship with Mia is not enough to satisfy Brandi who finally administers Darnell's punishment for his misogyny. Darnell quickly learns the hard way that when you "play", you have to "pay." The film ends much like the last verse of the song "A Thin Line Between Love and Hate", with an injured Darnell in the hospital pondering over what happened to him and deciding to change, and a mugshot of Brandi and Darnell's voice saying "Damn I'm truly sorry about what happened to Brandi. I hope baby lands on her feet, but they better make damn sure they fix that dent in her heart before they let her out".
Martin Lawrence — Darnell Wright/Narrator
Lynn Whitfield — Brandi Web
Regina King — Mia
Bobby Brown — Tee
Della Reese — Mama Wright
Malinda Williams — Erica Wright
Daryl Mitchell — Earl
Roger E. Mosley — Smitty
Simbi Khali — Adrienne
Tangie Ambrose — Nikki
Wendy Raquel Robinson — Gwen
Stacii Jae Johnson — Peaches
Miguel A. Núñez Jr. — Reggie
Faizon Love — Manny
Michael Bell — Marvis
Michael Taliferro - Club Security
Tiny Lister - Tyrone
Tracy Morgan - Bartender
Snoop Doggy Dogg - Himself (cameo)
LBC Crew (performing)
A Thin Line Between Love and Hate grossed a little over $34.7 million at the box office against a budget of $8 million.
The critical reception of the film was mostly negative to mixed. The film currently holds a 12% rating on Rotten Tomatoes based on 25 reviews.
On February 19, 2015, Lawrence uploaded a picture of the screenplay to a A Thin Line Between Love and Hate 2 to his Instagram profile. He captioned the picture writing, "Just finished writing A Thin Line Between Love and Hate 2. Excited as a MF! #crazyderanged #comingatyou."
A soundtrack containing hip hop and R&B music was released on January 30, 1996, by Warner Bros. Records. It peaked at #22 on the Billboard 200 and #5 on the Top R&B/Hip-Hop Albums. It consisted of a blend of hip hop and R&B music. The soundtrack contained three charting singles, "Beware of My Crew", "A Thin Line Between Love and Hate" and "Let's Stay Together".
"Beware of My Crew" - 4:30 (LBC Crew featuring Tray Deee & South Sentrelle)
"A Thin Line Between Love and Hate" - 4:50 (H-Town featuring Shirley Murdock)
"Damned If I Do" - 3:54 (Somethin' for the People featuring Adina Howard)
"Freak Tonight" - 3:57 (R. Kelly)
"I Don't Hang" - 4:58 (Soopafly)
"Love Got My Mind Trippin'" - 3:30 (Ganjah K)
"Ring My Bell" - 4:20 (Luniz)
"Playa fo Real" - 4:15 (Dru Down)
"Chocolate City" - 4:39 (Roger Troutman featuring Shirley Murdock)
"Thin Line" - 4:36 (Drawz)
"It's Ladies Night at Chocolate City" - 3:49 (Dark Complexion)
"Knocks Me Off My Feet" - 3:22 (Tevin Campbell)
"Let's Stay Together" - 4:53 (Eric Benét)
"Come Over" - 5:15 (Sandra St. Victor)
"Way Back When" - 4:28 (Smooth)
Personnel