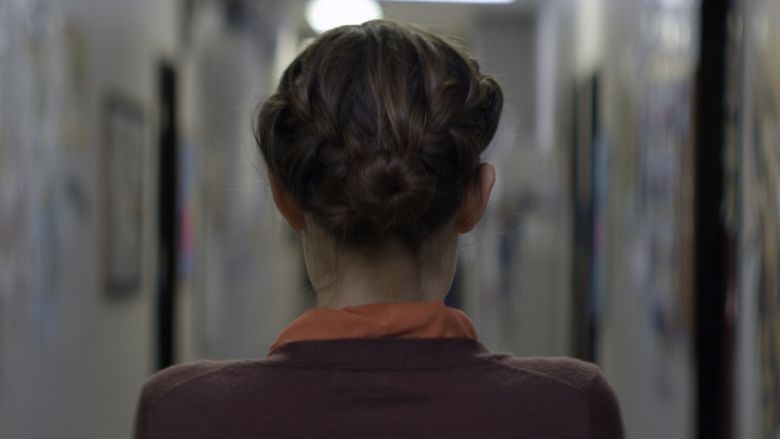 The film starts with Diana Watts (Lindsay Burdge) jogging, and driving to school, where she teaches English, to a class full of students. After school, Watts goes to the bar with her roommate and best friend Sophia (Jennifer Prediger). At the bar, Sophia finds out Diana is texting someone named Eric, she asks who he is and how she met him, and Diana replies she met him at school. Later, Watts is seen waiting in her car, a car pulls up, it is revealed to be Eric (Will Brittain). He goes in Diana's car, where they have sex.
Diana and Eric talk once class ends, they then kiss, Watts becomes nervous that someone will catch them, she is then seen being very happy. Watts then goes to the teachers lounge, where teachers are discussing about students who got caught smoking weed in the parking lot of the school. They then invite Diana to join them for a drink after school, she declines since her brother is going to be in town. She meets with her brother Hunter (Jonny Mars) to discuss about her mother. Since that she has been avoiding discussing the topic. At the restaurant they discuss their mother, and how she is doing and how he is worried for her. She becomes overwhelmed and leaves.
Diana and Eric are seen together again, Diana says she doesn't want to leave, Eric suggests she stay the night, however she declines. She tells him, she is the happiest she has been in a long time. Back at Diana's home, she and Sophia discuss their plans for Thanksgiving she tells Diana, she's going to introduce her to Rich (Cody Haltom) and Dan (Matthew Genitempo). Diana then gets a text message from Eric to send a picture so he won't miss her as much, while Sophia is talking, Diana takes a suggestive picture and sends it to Eric. Once the holidays are over Diana returns to school, during her lunch break, Jessica (Julie Phillips) a fellow teacher, discuss how a topless photo of a student has been going around the school. Diana becomes nervous and realizes that the photo she sent Eric could easily spread like that one, once they finish talking she immediately goes to Eric and asks him to remove the photo, and he does. Diana becomes jealous of Eric when she finds out he has a date to the Sadie Hawkins dance which she will be chaperoning.
Later, Diana and Eric meet at his brother Greg's house where they have sex. They then drive to a ranch together. The next morning at the ranch, they have sex again; the ranch manager James (Don Hampton) interrupts them, but doesn't see anything. Diana becomes nervous that James is going to call Eric's father and that she could lose her job if he finds out. Diana then says she thinks they should put their relationship on hold for a while. She goes off to the porch to be alone, Eric joins her and attempts to be close she reacts with shocking ferocity yelling "What's the matter with you?"
However, upon returning home she obsessively scours his Facebook photos.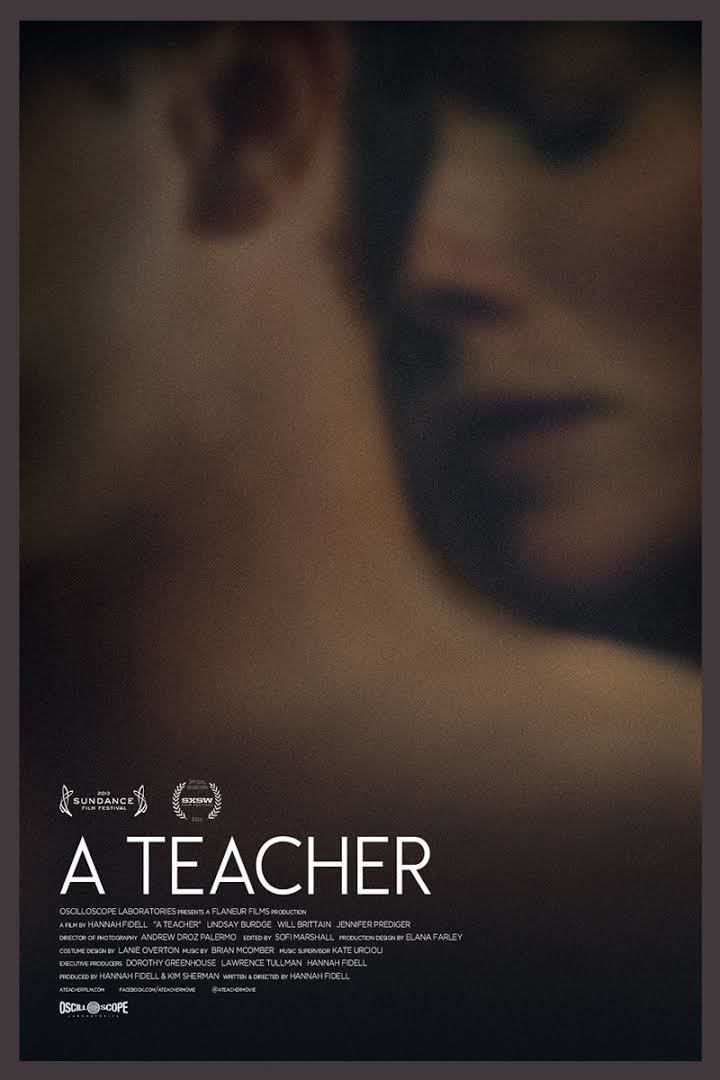 The next school day, Diana asks Eric if they could talk after class. Diana tells Eric that she misses him, and invites him to come over that night. During the conversation, Jessica comes into the classroom randomly catching them talking. Diana reacts with a professional air portraying it as a school matter.
That night he arrives at Diana's house. They begin having sex. She is unstable, desperate and frantic. He is confused and concerned. She stops, pulls away and puts on a T-shirt. She leans against the wall going through a series of intense emotions from sobbing to laughing. She verbalizes that what they are doing is wrong though seems to find it funny. Diana's roommate returns unexpectedly. Eric prepares to flee from being caught, Diana no longer cares if they are caught. Diana begs him to stay. He is now freaked out by Diana's behavior and leaves right in front of her roommate.
Diana then leaves the house and follows Eric to his house, she sits in her car and calls their house phone, she gets a hold of Eric's Father (Chris Doubek) who complains about how late she is calling. She does not say who she is. She says it is an emergency. He says he will get him but then comes back and says that Eric is busy. She then sneaks up to Eric's bedroom window, he comes outside and is angry. He looks at her with hard eyes and uses a rough tone of voice. She tells him they could work through this. He says, "What are you talking about?" Eric's father comes outside and is walking toward them. Eric tells her to leave and she does so.
Diana drives to a motel, once she arrives at the motel she gets a message on her phone from a staff member of the school stating that there is a problem with a student, Eric Tull, and that his father is at the school and it is important that she call immediately. The film ends with Diana curling up on her bed and crying, realizing that Eric must have confessed to the school about their secret affair and she was soon going to come through humiliation and ultimately has lost Eric.
A Teacher was premiered at the 2013 Sundance Film Festival on January 20, 2013, and was subsequently screened at festivals such as SXSW Film Festival, Thessaloniki International Film Festival, Maryland Film Festival and Oldenburg International Film Festival. It was acquired for U.S. distribution by Oscilloscope Laboratories. In the Netherlands, it was distributed by Film1 Sundance Channel. The film was released in the United States through on video on demand on August 20, 2013, prior to being released in a limited release on September 6, 2013.
The film was released in a limited release on September 6, 2013 and made $4,684 from 2 theaters, ranking #87 on the box office chart. The film went on to earn a total domestic gross of $8,348. The film's widest release was in 7 theaters.
In February 2014, it was revealed that A Teacher would be adapted for television by HBO. Fidell would write and executive produce the series along with Danny Brocklehurst, the former showrunner of the UK television series Shameless.
The film received mixed reviews from film critics. Review aggregator website Rotten Tomatoes gave the film 32% from 31 reviews. Marsha McCreadie from RogerEbert.com wrote: "A Teacher will leave you feeling drained, even exhausted. That's about right for a movie about obsession, one with no resolution except waiting for the other thud to drop... Much of the movie takes place in dark interiors. The love-making scenes are steamy, seemingly passionate; risqué not pornographic. Happily, a little something is left to the imagination. Though after awhile you're itchy to get out of the bedroom, or the old high school staple, the car. The "one-room" claustrophobia is reminiscent of being trapped in the love-nest of Last Tango in Paris... To her great credit, director Fidell – named by Filmmaker Magazine as one of the 25 New Faces of Independent Film – takes on a tricky topic. She even gets us to empathize with the person in the power spot."
The New York Post wrote: "A teacher sexually obsessed with the high school student with whom she's having an illicit affair gradually loses her bearings in an evocative but ultimately hollow indie drama. Writer-director Hannah Fidell makes the common indie mistake of thinking that a dramatic situation is all you need for a movie, but demonstrates an impressive restraint and an ability to manufacture queasy suspense without much dialogue." Ignatiy Vishnevetsky from The A.V. Club gave a positive review, writing: "Because contemporary indies tend to overvalue broad generational statements, A Teacher – which is candid, character focused, and only 75 minutes long – initially feels like a breath of fresh air. (The movie draws inevitable comparisons to the recent The Lifeguard, which is also about a female ephebophile.) Very little time is wasted on exposition; when the movie starts, Burdge is already meeting for regular trysts with teenager Will Brittain... Writer-director Hannah Fidell works in a style that's arty but simple: naturalistic lighting, camera movement that always follows character movement, and a modernist score (by Brian McOmber, formerly of Dirty Projectors) that conveys dread without ever suggesting outright horror."