Dirty Projectors is an American indie rock band, fronted by David Longstreth, that has released eight full-length albums. The band has gone through numerous lineup changes, but has remained centered around Longstreth.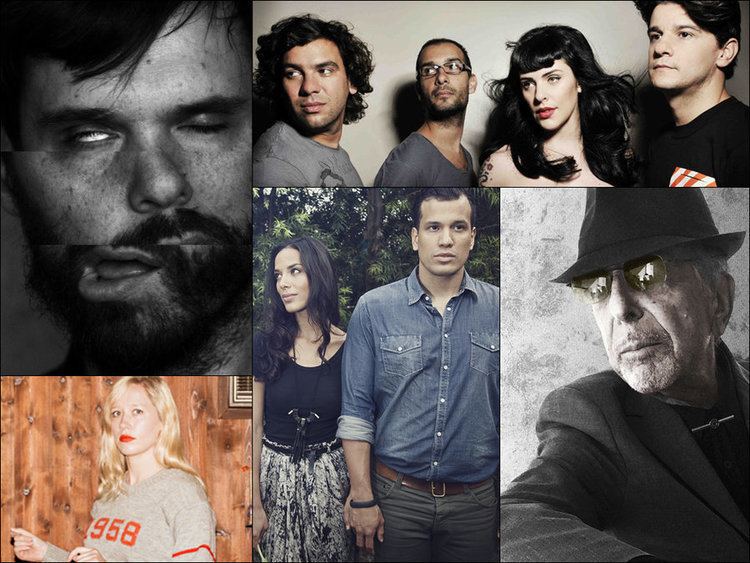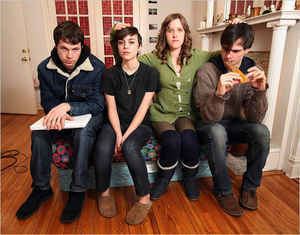 While studying at Yale, Longstreth spent part of the years 2001 and 2002 working on a number of musical ideas, together with his brother Jake. This resulted in the album, The Graceful Fallen Mango, that was released in 2002 under his own name and introduced his distinctive use of song arrangements and his combination of lo-fi and hi-fi production. The album was a project that Longstreth began as a freshman while studying at Yale University. With the help of Adam Forkner of Yume Bitsu, Longstreth recorded and released The Glad Fact on the Western Vinyl label under the name "The Dirty Projectors." In 2005, the band released The Getty Address, a concept album about musician Don Henley that features extensive orchestral and choral accompaniment. The diverse, stripped-down New Attitude EP followed in 2006 and featured inklings of the band's later vocal interplay and guitar work.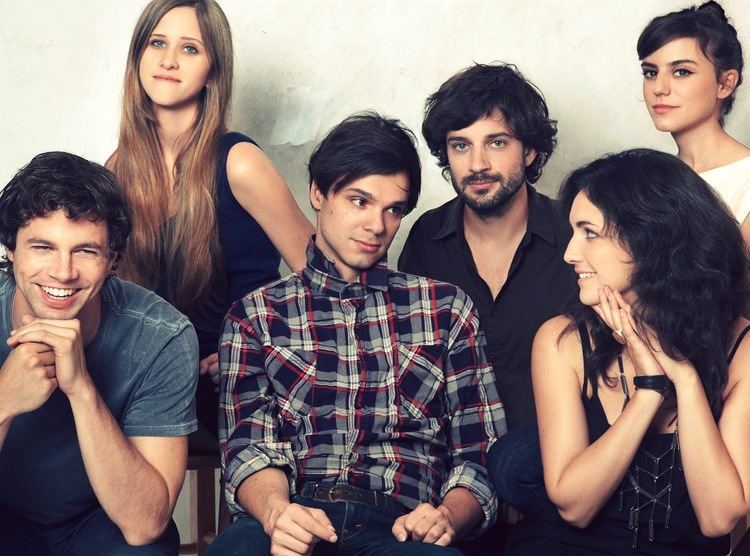 In 2007, the band released Rise Above, an album of Black Flag songs as re-imagined from memory. The album introduced the band's distinctive contrast between Longstreth's vocals and the harmonies of Amber Coffman and Susanna Waiche, who was later replaced by Angel Deradoorian. In support of the album, the band performed songs for a Take Away Show acoustic video session shot by Vincent Moon.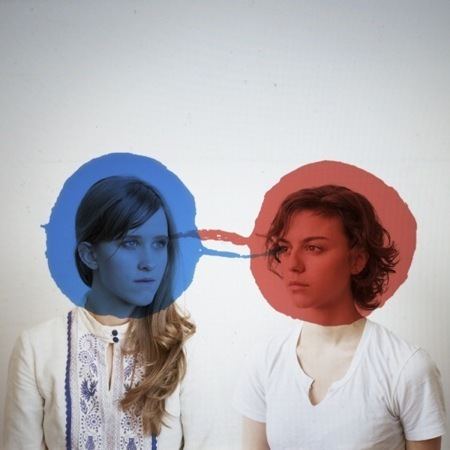 In April 2008, Dirty Projectors signed with Domino Records, and the label announced the release of their fifth full-length album, Bitte Orca, for June 9, 2009. That year, the band also collaborated with David Byrne on the song "Knotty Pine" for the compilation album Dark Was the Night produced by the Red Hot Organization. Byrne joined the Dirty Projectors onstage to perform this song, along with "Ambulance Man," another collaborative track not included on the compilation, at the "Dark Was the Night Live" concert at New York City's Radio City Music Hall on May 3, 2009.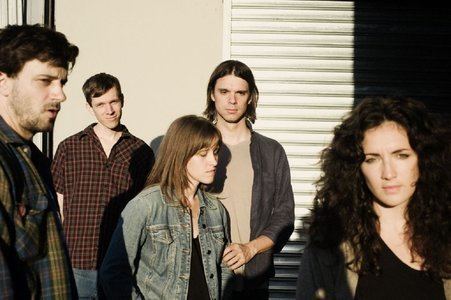 "Stillness Is the Move" was the first single released from Bitte Orca, a West African - R&B influenced hybrid, sung by Coffman and inspired by the Wim Wenders film Wings of Desire. Bitte Orca was met with positive reviews, including Rolling Stone magazine rating the album as number 6 on their best 25 albums of 2009.
Dirty Projectors were to release a new EP in September 2009 titled Temecula Sunrise. While the EP was never released, two of its tracks, "Ascending Melody" and "Emblem of the World," were instead offered for free download on the Dirty Projectors website in early 2010.
On May 8, 2009, members of Dirty Projectors collaborated with Björk to perform an original composition by Longstreth, written for five voices and acoustic guitar, as part of a charity concert to benefit Housing Works, a nonprofit organization dedicated to providing shelter for homeless men, women, and children suffering from AIDS. The concert was held at the Housing Works Bookstore & Café in downtown New York City. On June 30, 2010, Dirty Projectors announced the release of Mount Wittenberg Orca, a digital-only EP with Björk based on the artists' collaboration. Mount Wittenberg Orca was released physically by Domino Records in 2011.
On March 30, 2012, Dirty Projectors released the first single from their upcoming album, Swing Lo Magellan, "Gun Has No Trigger". The album was released on July 10 in the United States and on July 9 internationally.
In September 2012, Dave Longstreth released a short film called "Hi Custodian".
On November 6, 2012, Dirty Projectors released About to Die EP, a digital- and vinyl-release EP featuring several new tracks.
In 2015, the band made a cameo appearance in the Noah Baumbach film Mistress America.
On September 19, 2016, Dirty Projectors began releasing videos and images on social media teasing toward new music. After the release of tracks "Keep Your Name", "Little Bubble" and "Up in Hudson", it was announced that a new, self-titled album would be released on February 24, 2017 via Domino. The album was ultimately released three days early, on February 21, 2017. It will be a return to the group's solo roots for Longstreth and address his breakup with former bandmate Amber Coffman.
While often associated with the late 2000s New York indie rock scene, critics have likened Dirty Projectors to musicians from many genres. For example, critics have compared them to new wave artists David Byrne and Squeeze, pop stars Beyoncé and Mariah Carey, and progressive rock musicians Frank Zappa and Yes. In a 2009 interview, Longstreth embraced some such comparisons but expressed a dislike for classic and progressive rock, commenting, "Steely Dan is a band I'm not that into," "I'm not a huge Yes guy," and "Frank Zappa I fucking hate."
The Glad Fact (2003)
Morning Better Last! (2003)
Slaves' Graves and Ballads (2004)
The Getty Address (2005)
Rise Above (2007)
Bitte Orca (2009)
Swing Lo Magellan (2012)
Dirty Projectors (2017)
New Attitude (2006)
Mount Wittenberg Orca (2010) (with Björk)
About to Die (2012)