Covid-19
Yip Siu-chung




Cantonese




7 August 2010




TVB, TVB Jade




Hong Kong




12 July 2010




20






Lee Yee-wah Choi Suk-yin




Bobby Au-yeung Jessica Hsuan Johnson Lee Leila Tong Joel Chan




"Bit Tai Koo Ngor" (別低估我) by Wong Cho-lam




Historical period drama, Detective fiction, Fantasy




Bobby Au‑yeung, Jessica Hsuan, Leila Tong, Johnson Lee, Joel Chan




A Pillow Case of Mystery, Beauty Knows No Pain, Sisters of Pearl, Ghost Writer, When Lanes Merge
A Pillow Case of Mystery II (Traditional Chinese: 施公奇案II; literally The Curious Cases of Lord Sze II) is a 2010 Hong Kong detective-fantasy television drama starring Bobby Au-yeung as the title character, Mr. Sze (Sze Sai-lun).
Produced by Lam Chi-wah and edited by Lee Yee-wah and Choi Suk-yin, the drama is a TVB production. The original broadcast was on the TVB Jade network with 45-minute episodes airing five days a week from 31 January to 6 August 2010. The two-hour finale was aired on Saturday, 7 August 2010.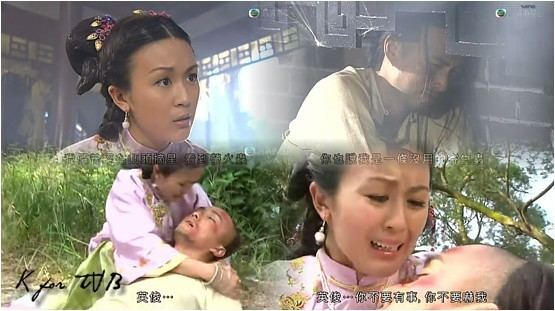 The drama is a direct sequel to A Pillow Case of Mystery, which aired in early 2006. Set in the early 19th century Qing dynasty, a year after the original, Sze Sai-lun meets a new pillow spirit, who convinces him to become the new magistrate for Sin-yau County.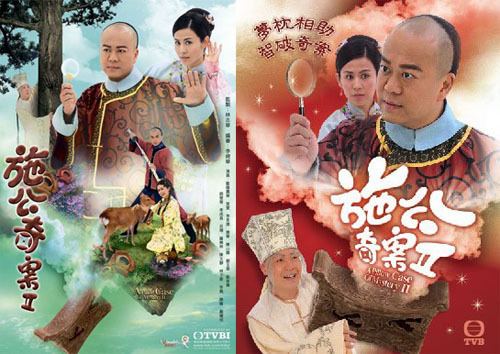 Bobby Au-yeung portrays the title character Magistrate Sze Sai-lun, Sin-yau County's new magistrate.
Jessica Hsuan portrays Ng Kwan-yau, a con artist.
Joel Chan portrays So Ying-chun (born Guuwalgiya Jinchun), the son of the Eighth Prince.
Leila Tong portrays Ting Mei-yan, the daughter of General Ting.
Johnson Lee portrays the new Pillow Spirit, later revealed to be Ngau Tai-lik, a castrated man, from the Ngau village.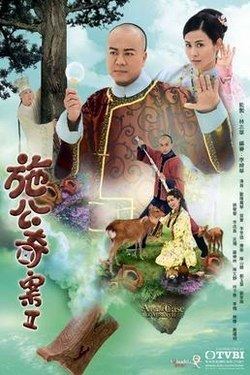 Lee Fung portrays Chiu Yuet-ngor, Sai-lun's mother.
Rosanne Lui portrays Pong Got-ngoi, Sai-lun's official wife.
Eileen Yeow portrays Ka Sau-yuk, Sai-lun's second wife/concubine.
Gordon Liu portrays Szema Jui-fung, the head constable.
Law Ho-kai portrays Ng Sau-shun, Kwan-yau's uncle and owner of the Dragon Phoenix Inn.
Cha Cha Chan portrays Tit Kim-lan, an employee at Dragon Phoenix Inn.
Alex Lam portrays Chukot Leung, an employee at Dragon Phoenix Inn.
Wi Kar Hung portrays Golden-haired Rat, an employee at Dragon Phoenix Inn.
Dai Yiu-ming portrays Assistant Lui Ming, Sai-lun's assistant judge.
Cilla Kung portrays Ting Ting, Mei-yan's younger cousin.
Luk Wing-chi portrays Ng Hei-lam, Ng Kwan-yu's six-year-old daughter.
Kwong Chor-fai portrays Magistrate Yeung (villain)
Ngai Wai-man portrays Chan Dai-kwan (villain)
Wong Man-piu portrays Constable Chu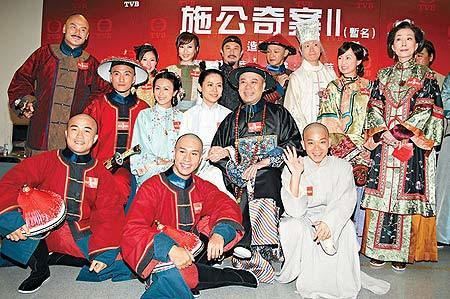 Lily Liu portrays Miss Fa
Choi Hau-lam portrays Ngang Ngang
Tsui Man-ching portrays Yin Yin
Annie Wong portrays Kiu Kiu
Yaka Fu portrays Yim Yim
Leo Tsang portrays Tong Yan
Wong Wai-tak portrays Fung Chi-hoi
June Chan portrays Sin Ying
Raymond Tsang portrays Ng Kwan-yu, Kwan-yau's older brother.
Rachel Kan portrays Ling Lung
Kwok Dak-shun portrays Hung Wuen-tong
Lee Kai-kit portrays Fan Siu-sau (villain)
Cheung Dat-lun portrays Yim Bak-sang
Lam Yuen-ying portrays Au-yeung Hon
Law Lok-lam portrays General Ting Yan-chuen, Mei-yan's father.
Suet Nei portrays Wong Seung
Chalk North portrays Chik Yiu-tin (villain)
Lee Chi-kei portrays Lo Yau-choi
Elton Loo portrays Lo Dat
Wong Ching portrays Lo Shu-gan
Cheng Ka-sang portrays Kot Fei (villain)
Ma Tai-lo portrays Tin Siu-tung
Lai Sau-ying portryas Grandma Kam
Wong Tsun-san portrays Lam Gau
Rain Lau portrays Princess Mucideri Yanxian (main villain)
Henry Lee portrays Samala Acai (semi-villain)
Lee Kong-lung portrays Eunuch Lo (villain)
Yoyo Chen portrays Princess Qianqian
Queena Chan portrays Ng Mau-dan
Nominated: Best Drama
Nominated: Best Actor (Bobby Au Yeung)
Nominated: Best Actress (Jessica Hsuan)
A Pillow Case of Mystery II Wikipedia