Covid-19
Fred Ebb




Fred Ebb




15 April 1971




John Kander






Fred Ebb Norman L. Martin




Breath of Spring by Peter Coke




1971 Broadway 1991 West End 2006 Concert




Fred Ebb, Norman L. Martin




John Kander plays, Musicals
70, Girls, 70 is a musical with a book by Fred Ebb and Norman L. Martin adapted by Joe Masteroff, lyrics by Ebb, and music by John Kander.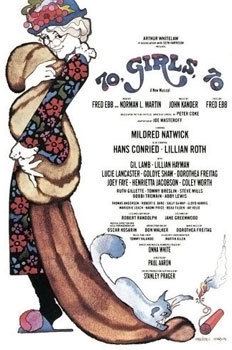 The musical is based on the 1958 play Breath of Spring by Peter Coke. The plot concerns a group of larcenous old folks who steal furs from various New York City stores with the intent of using the proceeds from their resale to buy their Upper West Side retirement hotel, the New Sussex Arms, which is slated to be sold to developers.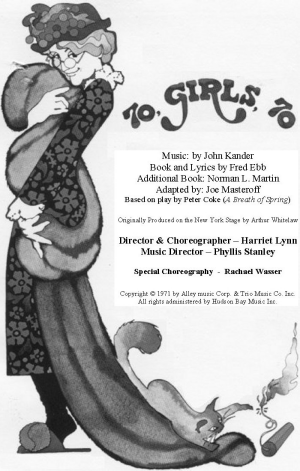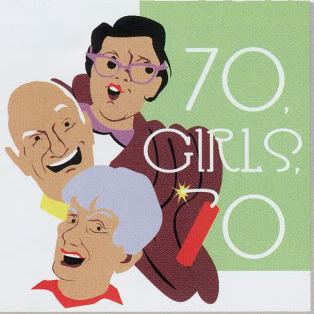 The musical opened on Broadway on April 15, 1971 at the Broadhurst Theatre, where it ran for 35 performances and nine previews. The cast included Mildred Natwick, Lillian Roth, Hans Conried, and Lillian Hayman. Natwick was nominated for the Tony Award for Best Actress in a Musical. Popular veteran Broadway actor David Burns was also a member of the cast, until his sudden departure during a preview performance — he collapsed onstage at Philadelphia's Forrest Theatre from a heart attack, dying soon after. (Conried replaced him.) The production was supervised by Stanley Prager, directed by Paul Aaron, with set and lighting design by Robert Randolph, costume design by Jane Greenwood, musical direction and vocal arrangements by Oscar Kosarin, orchestrations by Don Walker, dance music by Dorothea Freitag, and choreography by Onna White.
The 1991 revival premiered in the West End at the Vaudeville Theatre on June 17, 1991 running through September 1991. Directed by Paul Kerryson, it starred Dora Bryan, Pip Hinton and Joan Savage. It featured a revised book, new songs, and reduced orchestrations. The production did away with the big sets, big numbers and full-scale orchestra. This production was staged on one set and with a band of five musicians with the score reorchestrated by Julian Kelly. Kerryson explained: "Part of the problem of 70, Girls, 70 on Broadway...must have been that it was done so big, which doesn't suit this particular musical. Its charm here is that it is so intimate."
The Encores! series at New York City Center presented a concert version in April 2006. Directed by Kathleen Marshall and conducted by Paul Gemignani, it starred Olympia Dukakis, Bob Dishy, Anita Gillette, George S. Irving, Carleton Carpenter, and Charlotte Rae.
1991 London additions
Well-Laid Plans
I Can't Do That Anymore
1Old Folks
2Home
3Broadway - My Street

70, Girls, 70 Wikipedia