4.6

/

10

Alchetron

4.6

Rate This




Starring

Al Cliver


Cinematography

Joe D'Amato


Initial release

1984




Cast

Al Cliver






Music by

Francis Taylor




Productioncompany

Eureka Cinematografica




Producer

Joe D'Amato





Directed by

Joe D'AmatoGeorge Eastman




Screenplay by

George EastmanAldo Florio




Directors

Joe D'Amato, George Eastman


Music director

Carlo Maria Cordio, Franco Micalizzi




Story by

George Eastman, Aldo Florio


Similar

Endgame, Ator - the Fighting Eagle, Tough to Kill, Giubbe rosse, Heroes in Hell
Tnt43 2020 texas gladiators 1984
2020 Texas Gladiators (Italian: Texas 2000) is a 1984 Italian science fiction and action film directed by Joe D'Amato and George Eastman.
Contents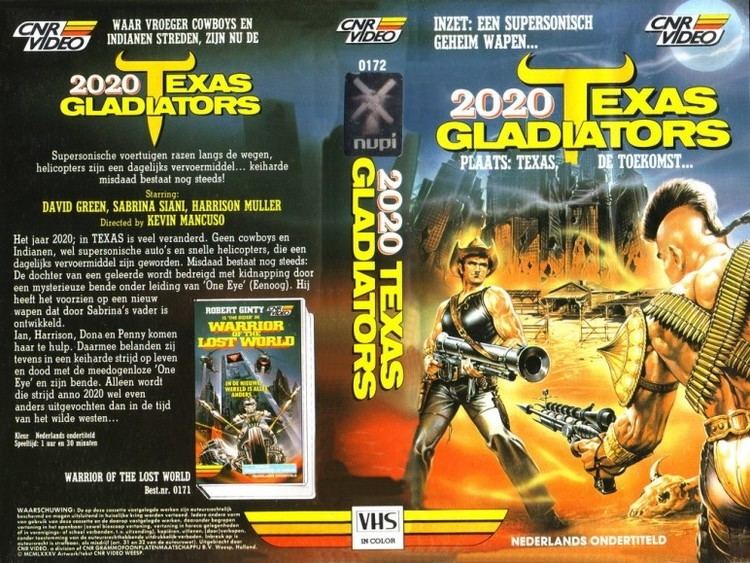 Release
2020 Texas Gladiators was passed by Italian censors in 1984. The film has been released under several titles, including Anno 2028: I Gladiatori del Futuro (lit. Year 2020 Gladiators of the Future), Futoro, 2020: Freedom Fighters, 2020: The Rangers of Texas and Sudden Death. The film was released on VHS in 1985 by Media Home Entertainment.
Reception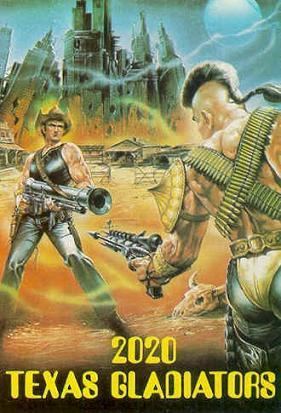 In his book Horror and Science Fiction Film IV, Donald C Willis described the film as an "undistinguished actioner" that had a "long wait for the climactic novelty of a battle waged with bows and arrows, cycles, shields, rifles, machine guns, and hatchets" Donald Guarisco (AllMovie) noted how the film did not "follow the usual formula of ripping off The Road Warrior or Escape From New York (though it does take some visual cues from those sources)." but was closer to a spaghetti western that was "updated with some futuristic gadgetry." The review referred to the story telling as "fairly brain-dead", noting that first half of the film is hard to follow as it moved from scene to scene with no transitions or any connecting scenes to explain a passage of time. The review commented on the characters as "cardbaord" and the dialogue as "often hilarious" noting that "there is some type of action every few minutes in this flick. The end result is daft but never dull and that duality makes Anno 2020 - I Gladiatori Del Futuro good late-night fodder for fans of trashy b-movies." TV Guide referred to the film as "an inept action picture" that was derivative of the "infinitely superior "Mad Max" series" and that "One can go on and on pointing out the innumerable problems of the film or that the director must be morally spent, but the fact will remain that 2020 Texas Gladiators is nothing but more egesta from the Italian exploitation factory."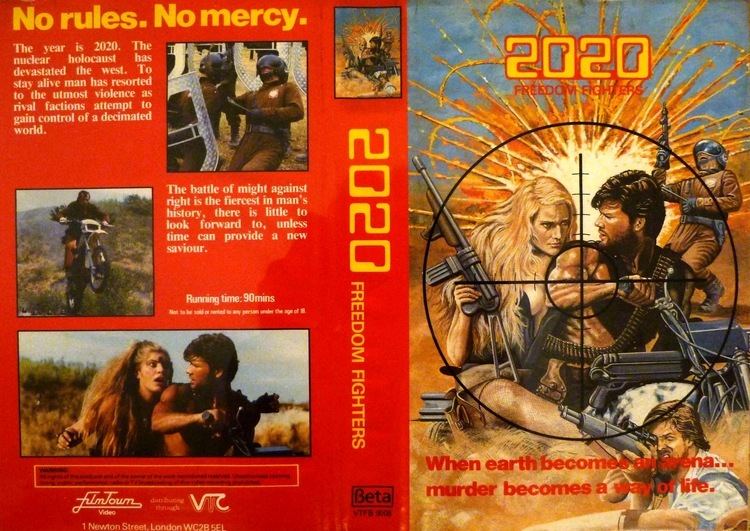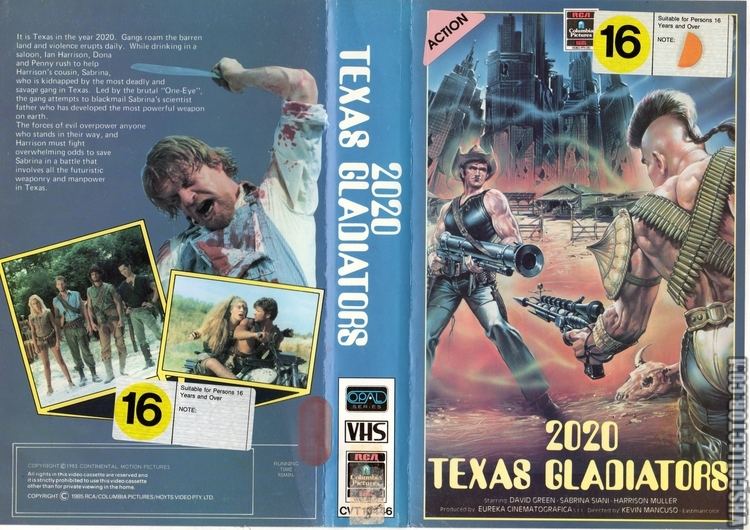 References
2020 Texas Gladiators Wikipedia
(Text) CC BY-SA