Full Name

Pierluigi Conti

Years active

1974–present







Born

16 July 1951 (age 64) (

1951-07-16

)

Alexandria, Egypt

Other names

Al CleverPier Luigi Conti

Movies

Zombie 2: The Dead are Amon, Devil Hunter, The Beyond, The Cannibals, Apache Woman




Similar People

Annie Belle,

Lucio Fulci

, Dardano Sacchetti, Joe D'Amato, Sergio Salvati
ZOMBI 2 REUNION CINEMA WASTELAND APRIL 2010 - ITALIA CINEKULT EDITION
Pierluigi Conti (better known as Al Cliver) (born 16 July 1951) is an Italian actor who is perhaps best known for starring in horror and exploitation films, especially ones by directors Lucio Fulci and Jesús Franco.
Contents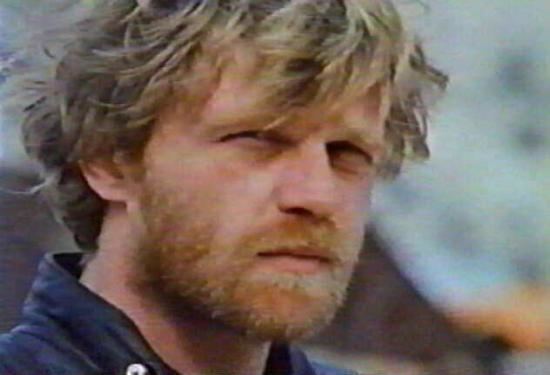 Career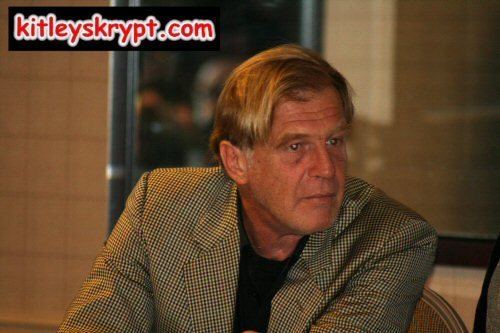 Cliver was discovered at the age of 16, he then started doing a few commercials and later at around the age of 22 he got into the world of Italian cinema. He decided to use the name Al Cliver as his stage name, as it was trendy for Italian actors at that time to use American stage names. He decided on after Al Capone, or Al Pacino and his surname was taken from a death row prisoner who wrote a best selling book.
Cliver made his acting debut in 1974 in Il Saprofita. He has starred is erotic, adventure and crime movies, but he is mostly memorable for starring in exploitation and horror films such as Lucio Fulci's Zombi 2, The Black Cat, The Beyond and Demonia, and Jesús Franco's Mondo Cannibale and Devil Hunter.
Personal life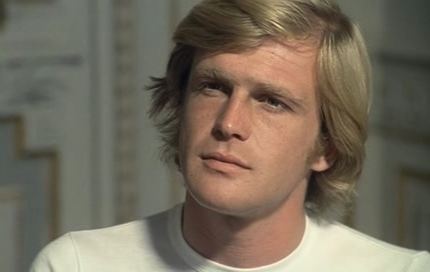 Cliver was born Pierluigi Conti in Alexandria, Egypt. From 1975 to 1988, he was in a relationship with French actress Annie Belle and has acted alongside her in the films Forever Emmanuelle, Blue Belle, Velluto Nero and Un Giorno alla fine di Ottobre. After their split they acted together in Molto di Più and L'Alcova.
Cliver was diagnosed with throat cancer in August 2008. He had to undergo surgery which has left him speaking strained in a mere whisper. He lives in Bali and is the owner and manager of holiday villas.
Filmography
Actor
1990
Demonia
as
Porter (as Al Clever)
1990
Aquile (TV Movie)
as
Istruttore Survival (as Pier Luigi Conti)
1989
The House of Clocks (TV Movie)
as
Peter
1988
Il fantasma di Sodoma (Video)
as
Drunken Nazi (uncredited)
1988
Touch of Death (Video)
as
Randy (as Pier Luigi Conti)
1987
Oggetto sessuale
as
Marcello
1986
Le miniere del Kilimangiaro (Afrikanter)
as
British Governor's Aide
1986
A Lustful Mind
as
Roberto
1986
La piovra (TV Series)
as
Fiorito
- Episode #2.3 (1986) - Fiorito (as Pierluigi Conti)
- Episode #2.2 (1986) - (as Pierluigi Conti)
1984
Murder-Rock: Dancing Death
as
Voice Analyst (uncredited)
1984
I guerrieri dell'anno 2072
as
Kirk
1983
Endgame - Bronx lotta finale
as
Ron Shannon
1983
Hearts and Armour
as
Selvaggio (as Pierluigi Conti)
1983
2020 Texas Gladiators
as
Nisus
1983
Notturno
as
Boris the Torturer (uncredited)
1981
The Black Cat
as
Sgt. Wilson
1980
Devil Hunter
as
Peter Weston
1980
White Cannibal Queen
as
Jeremy Taylor
1980
Flying Sex
as
Roman Tracy
1979
L'albero della maldicenza
as
Franco
1978
Blazing Flowers
as
Domino
1978
Provincia violenta
as
Roberto Mauri
1977
No alla violenza
as
Inspector Ettore Moretti
1977
Un giorno alla fine di ottobre
as
Lorenzo
1976
Rulers of the City
as
Rick
1976
Il colpaccio
as
Michael Teague
1976
Amore grande, amore libero
as
Marco
1976
Teenage Emanuelle
as
Philip
1969
The Damned
as
SA member in Bad Wiessee (uncredited)
1969
Le 10 meraviglie dell'amore (as Michael Conti)
Self
2019
Murder Rock: Rockin' Murders (Documentary short)
as
Self
2017
Omega Rising: Remembering Joe D'Amato (Documentary)
as
Self
2011
Zombie Wasteland (Video documentary short)
as
Self
2008
Paura: Lucio Fulci Remembered - Volume 1 (Video documentary)
as
Self
2007
Laure: A Love Story (Video short)
as
Self
2004
Building a Better Zombi (Video documentary)
as
Self (as Pierluigi Conti)
2001
Joe D'Amato Totally Uncut: The Horror Experience (Video documentary)
as
Self
1999
Joe D'Amato Totally Uncut (Documentary)
as
Self (as Pierluigi Conti)
Archive Footage
2019
Deodato Holocaust (Documentary)
as
Irem
2018
Doses of Horror (Video)(segment "Prescription 10: A Dose of Zombies) (uncredited)
2018
Beyond the Beyond
as
Brian Hull
2010
Video Nasties: Moral Panic, Censorship & Videotape (Documentary)
as
Self
1992
Il vizio infinito
as
segment: L'alcova
References
Al Cliver Wikipedia
(Text) CC BY-SA