Country

United States




Network

MTV and VH1




Other ceremonies

2008, 2010




Hosted by

Russell Brand




Date

13 September 2009




Host

Russell Brand






Most awards

Beyoncé, Green Day and Lady Gaga (3)




Most nominations

Beyoncé and Lady Gaga (9)




Official website

mtv.com/ontv/vma/past-vmas/2009




Location

Radio City Music Hall, New York City, New York, United States
The 2009 MTV Video Music Awards took place on September 13, 2009, at Radio City Music Hall in New York City, honoring the best music videos from June 19, 2008, to June 29, 2009. Comedian Russell Brand hosted the event for the second time in a row. The awards were held a few months after Michael Jackson died. The VMAs dedicated the night to Jackson with an opening performance featuring a music video montage medley with dancers performing Jackson's choreography and concluding with a special appearance by Janet Jackson performing her duet "Scream" alongside footage of her brother. Madonna opened the show with a speech about Jackson. For the finale of the show, they showed the trailer of Michael Jackson's This Is It.
Contents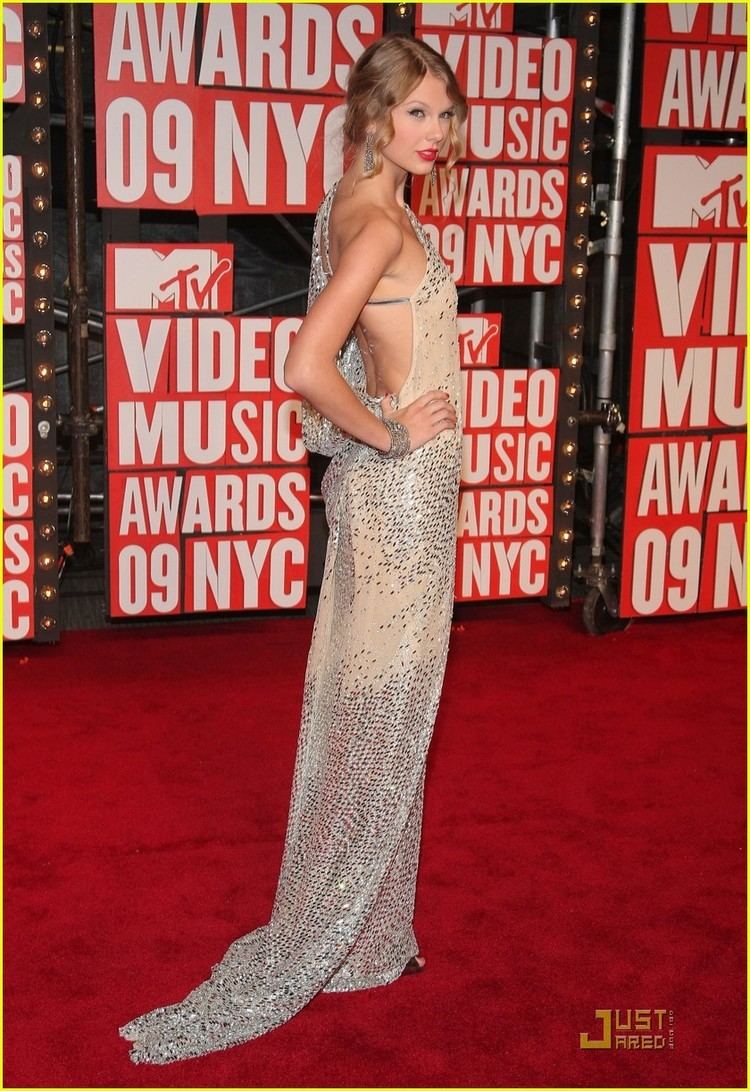 On August 4, the nominees were announced. Beyoncé and Lady Gaga led the pack with nine nominations each, closely followed by Britney Spears with seven. Beyoncé, Green Day and Lady Gaga won three awards each, the most of the night.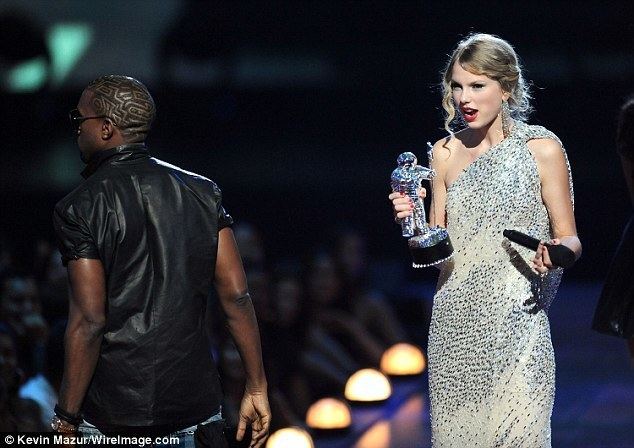 The show was watched by a total of 9 million people, a 17% increase over 2008's show and the biggest ratings since the 2004 award show. This year was also the first year since 2006 to return to the Radio City Music Hall for the awards and unlike in 2008, where the show was held in a warehouse, this show was at a real venue with a live audience.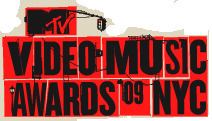 During the show, Kanye West interrupted Taylor Swift's speech for winning the award for Best Female Video ("You Belong with Me"), which spawned the "I'mma let you finish" internet meme.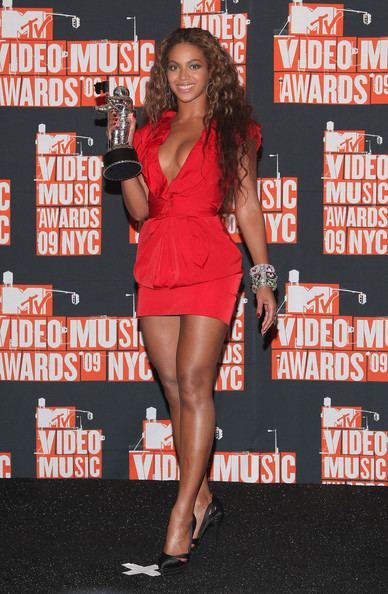 House band performances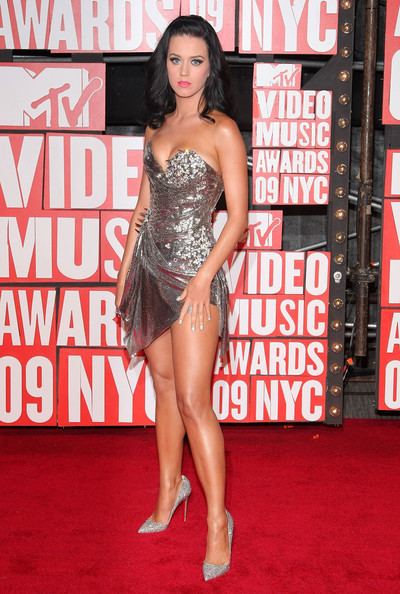 Rapper Wale and go-go band UCB served as the house band for the show, performing right before, during, and right after commercial breaks. Throughout the show they also had various special guests and performed the following songs: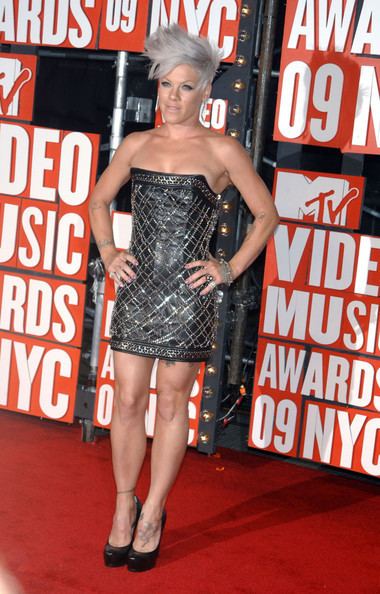 Wale and UCB – "Breakdown"
Wale and UCB – "Chillin"
3OH!3, Wale and UCB – "Don't Trust Me"
Wale and UCB – "Viva la Vida"
Pitbull, Wale and UCB – "I Know You Want Me (Calle Ocho)"
Solange, Wale and UCB – "Use Somebody"
The All-American Rejects, Wale and UCB – "Gives You Hell"
Kid Cudi, Wale and UCB – "Remembering DJ AM"
Wale and UCB – "Pretty Girls"
Awards
Winners are in bold text.
Video of the Year
Beyoncé – "Single Ladies (Put a Ring on It)"
Eminem – "We Made You"
Lady Gaga – "Poker Face"
Britney Spears – "Womanizer"
Kanye West – "Love Lockdown"
Best Male Video
T.I. (featuring Rihanna) – "Live Your Life"
Eminem – "We Made You"
Jay-Z – "D.O.A. (Death of Auto-Tune)"
Ne-Yo – "Miss Independent"
Kanye West – "Love Lockdown"
Best Female Video
Taylor Swift – "You Belong with Me"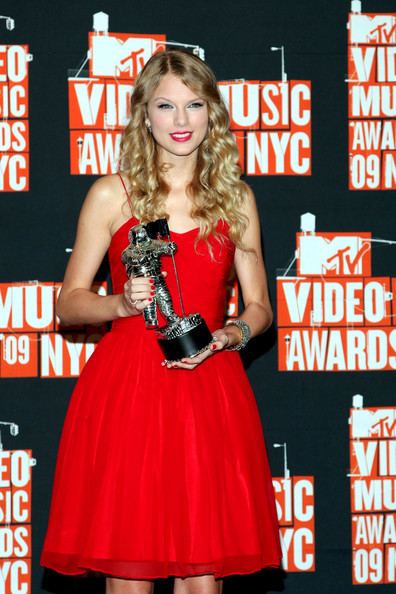 Beyoncé – "Single Ladies (Put a Ring on It)"
Kelly Clarkson – "My Life Would Suck Without You"
Lady Gaga – "Poker Face"
Katy Perry – "Hot n Cold"
Pink – "So What"
Best New Artist
Lady Gaga – "Poker Face"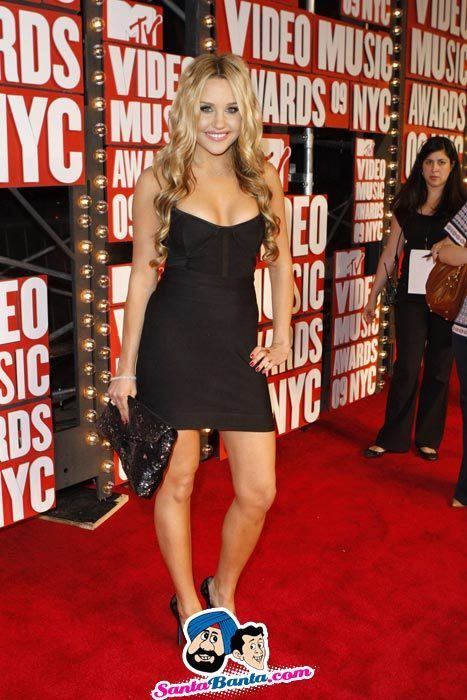 3OH!3 – "Don't Trust Me"
Drake – "Best I Ever Had"
Kid Cudi – "Day 'n' Nite"
Asher Roth – "I Love College"
Best Pop Video
Britney Spears – "Womanizer"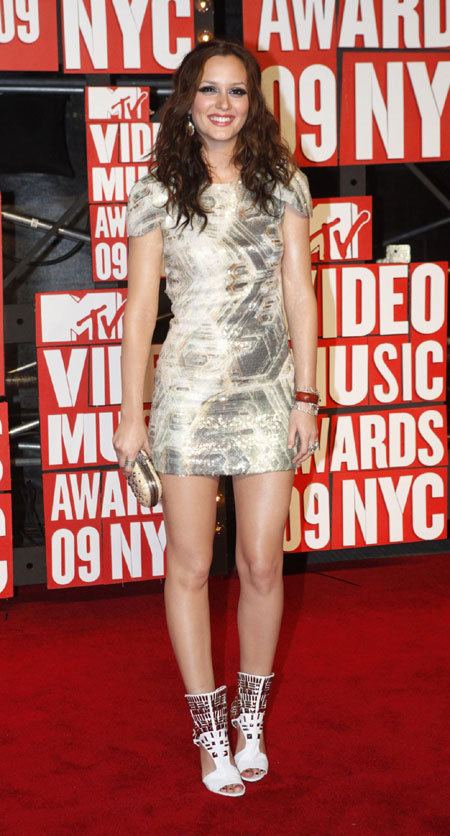 Beyoncé – "Single Ladies (Put a Ring on It)"
Cobra Starship (featuring Leighton Meester) – "Good Girls Go Bad"
Lady Gaga – "Poker Face"
Wisin & Yandel – "Abusadora"
Best Rock Video
Green Day – "21 Guns"
Coldplay – "Viva la Vida"
Fall Out Boy – "I Don't Care"
Kings of Leon – "Use Somebody"
Paramore – "Decode"
Best Hip-Hop Video
Eminem – "We Made You"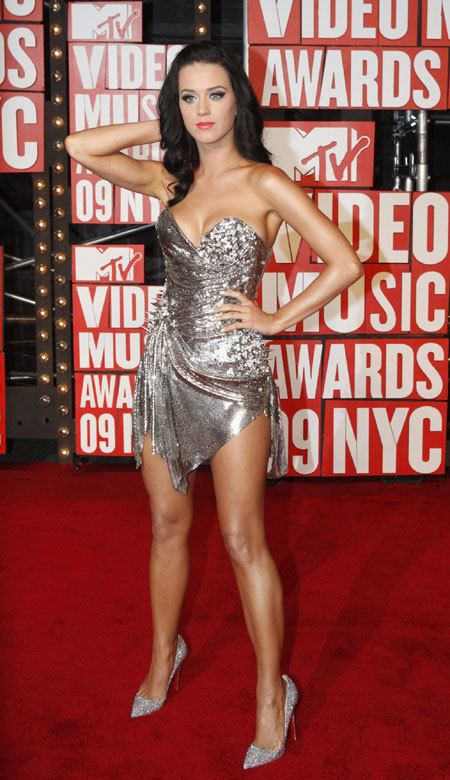 Flo Rida – "Right Round"
Jay-Z – "D.O.A. (Death of Auto-Tune)"
Asher Roth – "I Love College"
Kanye West – "Love Lockdown"
Breakthrough Video
Matt & Kim – "Lessons Learned"
Anjulie – "Boom"
Bat for Lashes – "Daniel"
Chairlift – "Evident Utensil"
Cold War Kids – "I've Seen Enough"
Death Cab for Cutie – "Grapevine Fires"
Gnarls Barkley – "Who's Gonna Save My Soul"
Major Lazer – "Hold the Line"
Passion Pit – "The Reeling"
Yeah Yeah Yeahs – "Heads Will Roll"
Best Direction
Green Day – "21 Guns" (Director: Marc Webb)
Beyoncé – "Single Ladies (Put a Ring on It)" (Director: Jake Nava)
Cobra Starship (featuring Leighton Meester) – "Good Girls Go Bad" (Director: Kai Regan)
Lady Gaga – "Paparazzi" (Director: Jonas Åkerlund)
Britney Spears – "Circus" (Director: Francis Lawrence)
Best Choreography
Beyoncé – "Single Ladies (Put a Ring on It)" (Choreographers: Frank Gatson and JaQuel Knight)
Ciara (featuring Justin Timberlake) – "Love Sex Magic" (Choreographers: Jamaica Craft and Marty Kudelka)
Kristinia DeBarge – "Goodbye" (Choreographer: Jamaica Craft)
A. R. Rahman and The Pussycat Dolls (featuring Nicole Scherzinger) – "Jai Ho! (You Are My Destiny)" (Choreographers: Robin Antin and Mikey Minden)
Britney Spears – "Circus" (Choreographer: Andre Fuentes)
Best Special Effects
Lady Gaga – "Paparazzi" (Special Effects: Chimney Pot)
Beyoncé – "Single Ladies (Put a Ring on It)" (Special Effects: VFX Effects and Louis Mackall V)
Eminem – "We Made You" (Special Effects: Ingenuity Engine)
Gnarls Barkley – "Who's Gonna Save My Soul" (Special Effects: Gradient Effects and Image Metrics)
Kanye West (featuring Mr Hudson) – "Paranoid" (Special Effects: Wizardflex and Ghost Town Media)
Best Art Direction
Lady Gaga – "Paparazzi" (Art Director: Jason Hamilton)
Beyoncé – "Single Ladies (Put a Ring on It)" (Art Director: Niamh Byrne)
Coldplay – "Viva la Vida" (Art Director: Gregory de Maria)
Gnarls Barkley – "Who's Gonna Save My Soul" (Art Director: Zach Matthews)
Britney Spears – "Circus" (Art Directors: Laura Fox and Charles Varga)
Best Editing
Beyoncé – "Single Ladies (Put a Ring on It)" (Editor: Jarrett Fijal)
Coldplay – "Viva la Vida" (Editor: Hype Williams)
Miley Cyrus – "7 Things" (Editor: Jarrett Fijal)
Lady Gaga – "Paparazzi" (Editors: Danny Tull and Jonas Åkerlund)
Britney Spears – "Circus" (Editor: Jarrett Fijal)
Best Cinematography
Green Day – "21 Guns" (Director of Photography: Jonathan Sela)
Beyoncé – "Single Ladies (Put a Ring on It)" (Director of Photography: Jim Fealy)
Coldplay – "Viva la Vida" (Director of Photography: John Perez)
Lady Gaga – "Paparazzi" (Director of Photography: Eric Broms)
Britney Spears – "Circus" (Director of Photography: Thomas Kloss)
Best Video (That Should Have Won a Moonman)
Beastie Boys – "Sabotage"
Björk – "Human Behaviour"
Dr. Dre – "Nuthin' but a 'G' Thang"
Foo Fighters – "Everlong"
George Michael – "Freedom! '90"
OK Go – "Here It Goes Again"
Tom Petty and the Heartbreakers – "Into the Great Wide Open"
Radiohead – "Karma Police"
David Lee Roth – "California Girls"
U2 – "Where the Streets Have No Name"
Best Performance in a Pepsi Rock Band Video
Nerds in Disguise – "My Own Worst Enemy"
Blaq Star – "Shining Star"
One (Wo)Man Band – "Bad Reputation"
The Sleezy Treezy – "Here It Goes Again"
Synopsis – "The Kill"
Best Breakout Artist Awards
Eight local MTV VMA Best Breakout Artist Awards were awarded. The table below lists the number of bands considered in each city, the three finalist nominees selected by MTV for each VMA, and the winner in bold. The winners were featured on MTV on local cable during the live VMAs and received featured coverage on MTV and MTV2 (or MTV Tr3́s in the case of the LA contest).
Pre-show
Buzz Aldrin – presented Breakthrough Video
Sway Calloway – presented Best Video (That Should Have Won a Moonman)
Main show
Madonna – opened the show with a speech about Michael Jackson
Michael Bloomberg – proclaimed that Radio City Music Hall would be renamed "Video City Music Hall" for the night before introducing host Russell Brand
Shakira and Taylor Lautner – presented Best Female Video
Jack Black and Leighton Meester – presented Best Rock Video
Miranda Cosgrove and Justin Bieber – introduced Taylor Swift
Pete Wentz and Gabe Saporta – introduced Lady Gaga
Nelly Furtado and Kristin Cavallari – presented Best Pop Video
Megan Fox and Adam Brody – introduced Green Day
Robert Pattinson, Kristen Stewart and Taylor Lautner – introduced an exclusive New Moon sneak peek preview
Chace Crawford and Ne-Yo – introduced Beyoncé
Diddy and Jamie-Lynn Sigler – presented Best Male Video
Gerard Butler and Alexa Chung – introduced Muse
Jennifer Lopez – presented Best Hip-Hop Video
Eminem and Tracy Morgan – presented Best New Artist
Serena Williams – introduced Pink
Jimmy Fallon and Andy Samberg – presented Video of the Year
Kanye West controversy and debated incidents
While Taylor Swift was giving her acceptance speech for Best Female Video "You Belong with Me", Kanye West got onto the stage and interrupted her; he took her microphone, saying: "Yo, Taylor, I'm really happy for you, I'mma let you finish, but Beyoncé had one of the best videos of all time. One of the best videos of all time!", referring to the music video for "Single Ladies (Put a Ring on It)". The cameras then cut to Beyoncé, who looked shocked, saying, "Oh, Kanye. Oh, God." West was then booed by the audience. He then shrugged and handed the microphone back to Swift. Backstage, Swift was seen "hysterically crying". According to Rolling Stone, when Swift's mother confronted West, he gave "a half-hearted apology in which he added he still thought Beyoncé's video was superior". After Beyoncé won Video of the Year for "Single Ladies", she acknowledged her experience winning her first VMA with Destiny's Child at the age of 17, and called Swift back to the stage, hugged her and let her finish her speech. During the commercial break, singer Pink walked by West and reportedly shook her head in disgust. West was later removed from the remainder of the show. Later, he wrote an apology on his blog (which he later removed).
Various celebrities and industry figures, including Pink, Janet Jackson, Kelly Clarkson, Katy Perry, Joel Madden, Adam Lambert, Kellie Pickler, Ryan Seacrest, Chris Jericho, Jeremy Fall, and Dane Cook, spoke out about the incident through Twitter and other outlets, condemning West for the verbal outburst. Celebrity blogger Perez Hilton said, "Taylor Swift deserved that award, damnit [sic]. It is what THE PEOPLE voted! My heart broke for her, she looked so sad at the end of that moment." Rapper 50 Cent, who has a history of feuding with West, said winning the award was Swift's special moment that night and that West took it away. "Even an apology can't replace what it feels like for the very first time receiving that award. Now in her head, My first award was Kanye West. And it's damaging," he said. Donald Trump called for a boycott on West. Swift commented, "Artists that I didn't even assume knew who I was [have supported me]," adding "I woke up the next day and I had flowers in my hotel room from Janet Jackson."
In what was an off the record part of an interview, West's behavior even received condemnation from U.S. President Barack Obama, who had invited West to perform at the Youth Inaugural Ball in January. TMZ later obtained audio of the comment. "You know, it was like, she's getting an award and what are you butting in? ...The young lady seems like a perfectly nice person, she's getting her award and what's he doing up there? He's a jackass," said Obama. The "off the air" comment forced ABC, whose news anchor Terry Moran leaked the information, to issue an apology after the Internet quickly "became abuzz over the stunning remark". Additionally, West was criticized by former U.S. President Jimmy Carter for the outburst. The day following his outburst, West posted a second apology on his blog; he appeared on The Jay Leno Show later that night, where he delivered another apology to Swift which was met with cheers from the crowd. "Dealing with the fact that I hurt someone or took anything away, you know, from a talented artist – or from anyone – because I only wanted to help people," he said. "...My entire life, I've only wanted to do and give something that I felt was right and I immediately knew in this situation that it was wrong." He became emotional, seemingly tearing up, when questioned by Leno about what his late mother would have thought of the incident.
Emil Wilbekin, managing editor of Essence.com, said West may have gone too far with his antics this time: "I think that it was not Kanye's place to speak for Beyoncé or to ruin Taylor Swift's moment...It's OK for Kanye to rattle off about himself, but I think he crossed the line when he decided to speak for other people." Ann Powers of the Los Angeles Times said that "from one vantage point, it was a case of chivalry gone horribly wrong" as West meant to "stand up for" Beyoncé. She added that when Swift accepted Beyoncé's invitation to return to the stage, "The two women [engaged in] a quick sisterly embrace, adding another layer of meaning to an already complicated moment. Now this controversy was about women sticking up for each other, too."
On September 15, 2009, two days after the outburst, Swift talked about the matter on The View. Asked what she was thinking the moment it happened, she stated:
Well, I think my overall thought process was something like, 'Wow, I can't believe I won, this is awesome, don't trip and fall, I'm gonna get to thank the fans, this is so cool. Oh, Kanye West is here. Cool haircut. What are you doing there?' And then, 'Ouch.' And then, 'I guess I'm not gonna get to thank the fans.'
Swift described how she had to get over the shock quickly. "You know, I'm not gonna say that I wasn't rattled by it," she said. "But I had to perform live five minutes later, so I had to get myself back to the place where I could perform." She said that West had not spoken to her following the incident. Following Swift's appearance on The View, West contacted her to apologize personally; Swift said she accepted his apology. The night of the awards show, Swift became the first country music artist to win an MTV Video Music Award.
West's outburst resulted in an Internet meme which consisted of images of West being superimposed onto other images alongside text in the style of his VMA outburst ("X is one of the greatest Y of all time", or variants thereon, in some cases preceded by "I'm really happy for you" and/or "I'mma let you finish").
After the VMA incident, Kanye West and Lady Gaga's co-headlining, Fame Kills tour, was cancelled. No official explanation was given for the cancellation of the tour, with people speculating that there was tension among Kanye's and Lady Gaga's camps regarding the creative direction of the tour. However, the negative publicity of Kanye's actions during the VMA's may have been the boiling point that pushed Live Nation to subsequently cancel the thirty four stop, North American tour.
The incident was parodied at the 2009 Country Music Association Awards, in which after Swift won the award for Music Video of the Year, Carrie Underwood, who was hosting the awards with Brad Paisley, told Paisley that she thought his video for "Welcome to the Future" was a great video as well. Paisley thanked her and then thanked his producers for the video, at which time singer Little Jimmy Dickens stepped on the stage and pushed Brad Paisley away from the microphone, saying, "Excuse me. Excuse me, sir. Excuse me, I'll let you finish later. Now, Brad Paisley, I know you had a nice video and all that, but Taylor Swift had the best video of all time. You go girl!" Swift laughed in her seat. Paisley then remarked, "What kind of security do we have if a 4'9" 88-year-old man gets by it?" Earlier in the awards show, Underwood and Paisley's monologue was a duet paying tribute to the song "Mamas Don't Let Your Babies Grow Up to Be Cowboys", in which the first line was "Mamas, don't let your babies grow up to be Kanye". Additionally, when Taylor Swift hosted Saturday Night Live, one part of her monologue (which was done in the form of a song ostensibly about all the things that she was not going to talk about) included Bill Hader and Jason Sudeikis as security men charged with preventing Kanye West from coming on stage. She closed her monologue by saying "Kanye West is not here." Additionally when Taylor Lautner, who then was rumored to be dating Swift, hosted SNL, in his monologue he beats up a cardboard cutout of West. The incident is also referenced in Eminem's single "No Love", which he says "Man, get these whack cocksuckers off stage/where the fuck is Kanye when you need him?/Snatch the mic from 'em, bitch, I'mma let you finish in a minute, yeah/the rap was tight/But I'm 'bout to spit the greatest verse of all time".
In September 2010, West wrote a series of apologetic tweets addressed to Swift including "Beyonce didn't need that. MTV didn't need that and Taylor and her family friends and fans definitely didn't want or need that" and concluding with "I'm sorry Taylor." West also revealed he had written a song for Swift and if she did not accept the song, he would perform it himself. Swift said that she received a call from the rapper and accepted. She would respond in the form of a song, "Innocent" from her 2010 album, Speak Now. After the incident, West went into seclusion for months, before releasing new music in 2010. Both artists are said to have benefited from the incident, both receiving commercial and critical acclaim for their 2010 albums, Speak Now, and My Beautiful Dark Twisted Fantasy.
At the 2010 VMAs later that month, Swift sang "Innocent", a song widely believed to be about West, which The Washington Post described as "a small masterpiece of passive aggressiveness, a vivisection dressed up as a peace offering". Jon Caramanica of The New York Times thought the song was an "extremely savvy insult masquerading as the high road" and found Swift's performance "petty" relative to West's, while Jennifer Armstrong of Entertainment Weekly found the song to be "pretty opaque" but said the song's lyrics suggested she had forgiven him. In October 2010, West remarked that it was "inaccurate" for Swift's Fearless to have been named Album of the Year at the Grammy Awards earlier that year. Speaking in November 2010, West said he failed to see what was "so arrogant" about his VMA interruption and described his actions as "selfless". He argued it was "just disrespectful" and "retarded" for Swift to be included in the same award category as Beyoncé. He added that "if it was the other way around" and Swift were an established artist who had "made the video of her career, do you think she would have lost to a brand new artist? Hell no!" He claimed that his interruption caused Swift to "have 100 magazine covers and sell a million first week". Also that month, he claimed that, "If I wasn't drunk, I would have been on stage longer ... Taylor never came to my defense at any interview. And rode the waves and rode it and rode it". At the Costume Institute Gala in May 2011, Swift and West came face-to-face on the red carpet. West was observed to hold "a hand out, and the two exchanged a studiedly casual, "down low" high five".
Jay-Z further parodied the event when accepting the award for Video of the Year at the 2012 BET Awards for Otis. He interrupted West during his portion of their joint acceptance speech by saying, "Excuse me Kanye I'mma let you continue but--", to which Kanye quipped in return, "I was trying to defend your girl man!" In addition to the West controversy, Jay-Z and Alicia Keys were performing "Empire State of Mind", but towards the end of their performance, Lil Mama jumped and danced on the stage uninvited. She later issued an apology. Win Butler of Arcade Fire mimicked Kanye West's interruption in the 2013 YouTube Music Awards.
In 2013, Rolling Stone named the incident the wildest moment in VMA history. Also in a 2013, in a New York Times interview, West stated, "I don't have one regret," about the interruption and that he admittedly felt peer pressured into making a public apology. However, when asked if he had any desire to "take back" his actions or apology, West assumed neutrality, explaining, "You know what? I can answer that, but I'm – I'm just – not afraid, but I know that would be such a distraction. It's such a strong thing, and people have such a strong feeling about it."
West himself somewhat parodied the event at the 57th Annual Grammy Awards in 2015. When Beyoncé's self-titled 5th studio album lost to Beck's 2014 album Morning Phase for the Album of the Year award, Kanye once again appeared onstage, only to change his mind and return to his seat before speaking. Although the incident initially seemed like a lighthearted joke, Kanye later revealed in an after-show interview with E! that he was actually genuinely disappointed that Beyoncé did not win the award. He also expressed his disdain for the Grammy's in general, and felt that Beck should "respect artistry" and give his award to Beyoncé. He later apologized to Beck. Following the interview, he was once again met with backlash from many celebrities and commentators. During the Saturday Night Live 40th Anniversary Special, Dana Carvey and Mike Myers presented a skit named Wayne's World. As they were listing the top ten best aspects of SNL, they made a joke twice about Kanye stepping onstage, but this time, Kanye seemed to enjoy it.
At the 2015 MTV Video Music Awards, Taylor Swift presented the Michael Jackson Video Vanguard Award to Kanye. She said that she first met Kanye at the 2009 VMAS when the incident happened. She also said that she is one of West's biggest fans. She told the audience that the first album she and her brother Austin bought was The College Dropout by West. At the end of her presentation, she repeated West's speech by saying: "All the other winners, I'm really happy for you, I'm going to let you finish, but Kanye West has had one of the greatest careers of all time."
During Kanye's eleven-minute Video Vanguard Award speech, he seemed mad that MTV had kept talking about his speech at the 2009 VMAs. He said MTV had run the footage of his speech multiple times "'cause it got them more ratings." He also admitted that he fights for artists but somehow fights in a disrespectful way and didn't know how to say the perfect thing. He said that he didn't understand how "how they get five people who worked their entire life … sold records, sold concert tickets to come stand on the carpet and for the first time in their life be judged on the chopping block and have the opportunity to be considered a loser." After his speech, he decided to run for president in 2020. Daily News (New York) said that Kanye's 2015 speech was "the most bizarre speech at the MTV VMAs."
West referenced the incident once again in his 2016 song "Famous," implying his disruption had propelled her to fame. His first verse in the song begins, "I feel like me and Taylor might still have sex / Why? I made that bitch famous."
References
2009 MTV Video Music Awards Wikipedia
(Text) CC BY-SA