Covid-19



Colourless liquid with characteristic odour
2-Octanol (octan-2-ol, 2-OH) is a fatty alcohol. It is a secondary eight-carbon chiral compound. 2-Octanol is a colorless liquid that is poorly soluble in water but soluble in most organic solvents.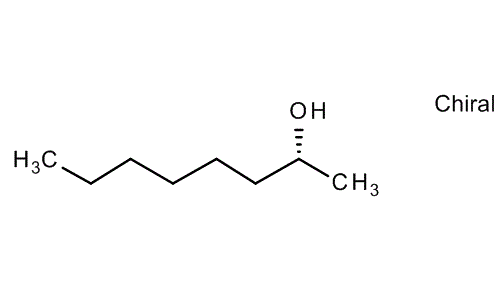 It is used such as or as a raw material in various applications: flavors and fragrances, paints and coatings, inks, adhesives, home care, lubricants and fuels. 2-Octanol can be a biobased alternative of 2-ethylhexanol and its derivates in numerous applications.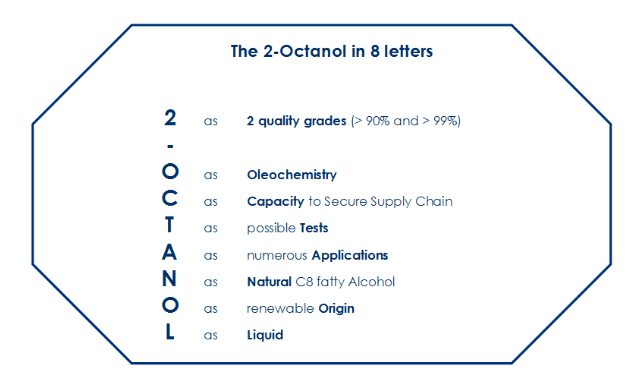 2-Octanol is produced from castor oil through a cracking process. It is created as a by-product of sebacic acid manufacturing. Nowadays, India and China are the key producing countries of castor oil. Consequently, the majority of 2-Octanol production comes from these two countries: China & India.
2-Octanol is mainly used as: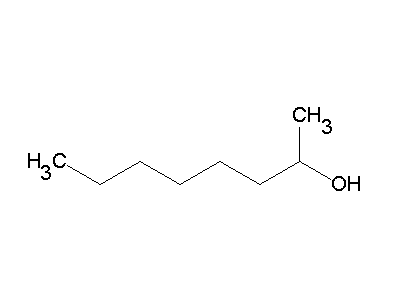 Flavor
low-volatility solvent : Diverses Resins (Paints & Coatings, Adhesives, Inks, etc.), Agrochemicals, Mineral Extraction, etc.…
Defoaming agent : Pulp & Paper, Oil & Gas, Cement, Coatings, Coal, etc.
a frother in mineral flotation
wetting agent
It can also be used as a chemical intermediate for production of various other chemicals: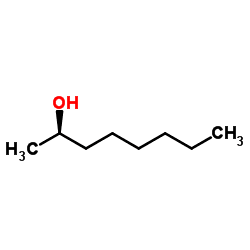 Surfactants (ethoxylates, sulfates, ether sulfates, etc.),
Cosmetic emollients esters (palmitate, adipate, maleate, stearate, myristate, etc.),
Plasticizers (acrylates, maleates, etc.),
Pesticides: Dinocap
Lubricants: Zinc dithiophosphate (ZDDP)
Fragrances (salicylate)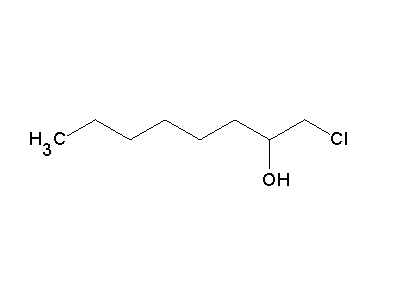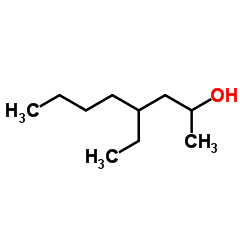 2-Octanol Wikipedia