09:01:43 UTC-6




5 kilometres (3 mi)




Guatemala




4 February 1976




7.5 Mw




Strike-slip




IX (Violent)






2012 Guatemala earthquake, 1972 Nicaragua earthquake, 1970 Ancash earthquake, January 2001 El Salvador, 1902 Guatemala earthquake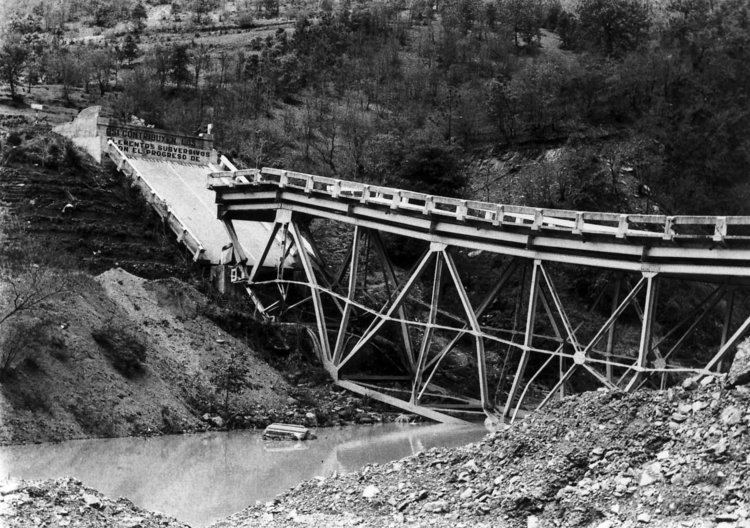 The quake's epicentre was located near the town of Los Amates, in the eastern part of the Motagua Fault, a left-lateral strike-slip fault that forms the tectonic boundary between the North American plate and the Caribbean plate. Ground shaking was felt during approximately 39 seconds, and caused visible rupturing over 230 km along the Motagua fault, while the inferred length of faulting—based on aftershock registration—was estimated at 300 km. Average horizontal displacement along the Motagua fault was 100 cm, with a maximum displacement of 326 cm.
Maximum seismic intensity (MM IX) was located in the Mixco area, some sections of Guatemala City and in Gualán. A seismic intensity of MM VI covered an area of 33,000 km². Liquefaction and sand boils were observed in several locations with high seismic intensity. The main quake activated secondary fault zones, including the Mixco fault, located in a densely populated area just north-west of Guatemala City.
The most heavily affected area covered some 30,000 km², with a population of 2.5 million. Some 23,000 people were reported dead and 77,000 wounded. Approximately 258,000 houses were destroyed, leaving about 1.2 million people homeless. 40% of the national hospital infrastructure was destroyed, while other health facilities also suffered substantial damage.
Very soon after the earthquake, the then president Kjell Eugenio Laugerud García invited most of the foreign ambassadors to tour the affected regions by helicopter, which prompted them to quickly ask for help in their home countries. For example, the United States of America rebuilt most of the roads, and the Canadians and Belgians each rebuilt a village.
Several heavy aftershocks, ranging from 5.2 to 5.8 Mw caused additional casualties and hampered relief efforts.
Guatemala City
Antigua Guatemala
Rural Guatemala
1976 Guatemala earthquake Wikipedia