The Chenière Caminada hurricane, also known as the Great October Storm, was a powerful hurricane that devastated the island of Chenière Caminada, Louisiana in early October 1893. It was one of three deadly hurricanes during the 1893 Atlantic hurricane season; the storm killed an estimated 2,000 people, mostly from storm surge.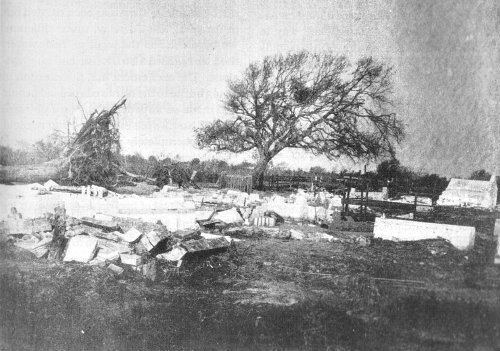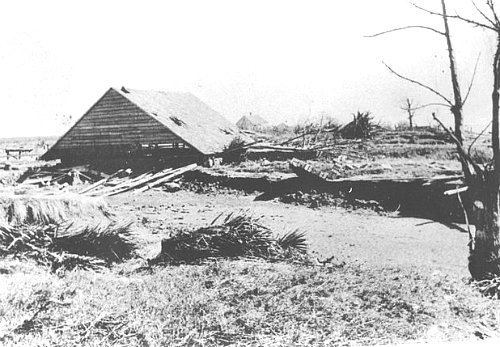 The hurricane was first observed on September 27, 1893, in the northwest Caribbean Sea. Its previous history is unknown; possibly it formed from a trough of low pressure in the area, a similar method of formation for two other storms this season. The storm moved to the northwest, quickly strengthening into a hurricane on September 28. It continued to intensify to 95 mph winds before hitting near Cancún of the Yucatán Peninsula on the 29th.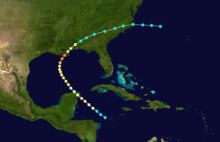 While crossing the peninsula, the hurricane weakened to 90 mph, but restrengthened over the warm waters of the Gulf of Mexico. A low pressure trough over the northern Gulf of Mexico brought the hurricane northward and northeastward. On October 1, this compact hurricane became a major hurricane, and early the next day, it became a Category 4 as it approached the Louisiana coast.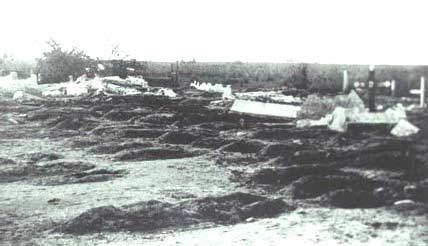 On the morning of October 2, with a peak of 135 mph winds, the hurricane struck southeast Louisiana near Cheniere Caminada, on the Louisiana mainland just west of Grand Isle. The hurricane continued to the northeast, and weakened while crossing southeast Louisiana. After crossing the northern Gulf of Mexico for a few hours, the hurricane hit on the night of the 2nd, this time in southeast Mississippi. The storm continued to the northeast, weakening to a tropical storm over Alabama, and moved into the Atlantic Ocean on the 4th. The storm dissipated on the 5th.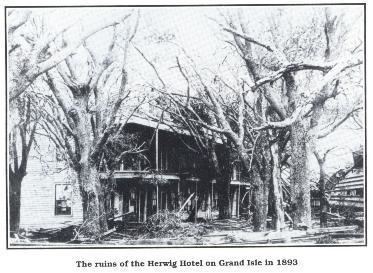 As a strengthening hurricane in the Gulf of Mexico, the Chenière Caminada Hurricane brought a strong storm surge that flooded much of southeast Louisiana. 779 people died out of the town's 1500 residents from the high winds and flooding from the storm surge. The surge was up to 16 feet, with heavy surf above it. The hurricane caused about 2000 fatalities in total, making it among the deadliest American hurricanes.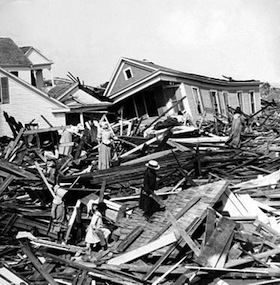 The Gulf States were greatly affected by the hurricane. The orange and rice crop were greatly damaged, and combined with destruction of the wind, the hurricane caused about $5 million in damage (1893 USD, $102.6 million in 2005 USD).
Named after a Spanish sugar planter, Francisco Caminada, various sources give the name of the village as Caminadaville, Chenier Caminada, Cheniere Caminada, or Chenier Caminanda. The island and village were nearly destroyed.
Today the town of Cheniere Caminada is located in Jefferson Parish, Louisiana.