The 1886 Charleston earthquake occurred about 9:50 p.m. August 31 with an estimated moment magnitude of 6.9–7.3 and a maximum Mercalli intensity of X (Extreme). The intraplate earthquake caused 60 deaths and between $5 million and $6 million in damage to 2,000 buildings in the Southeastern United States. It is one of the most powerful and damaging earthquakes to hit the East Coast of the United States. Very little to no historical earthquake activity had occurred, which is unusual for any seismic area.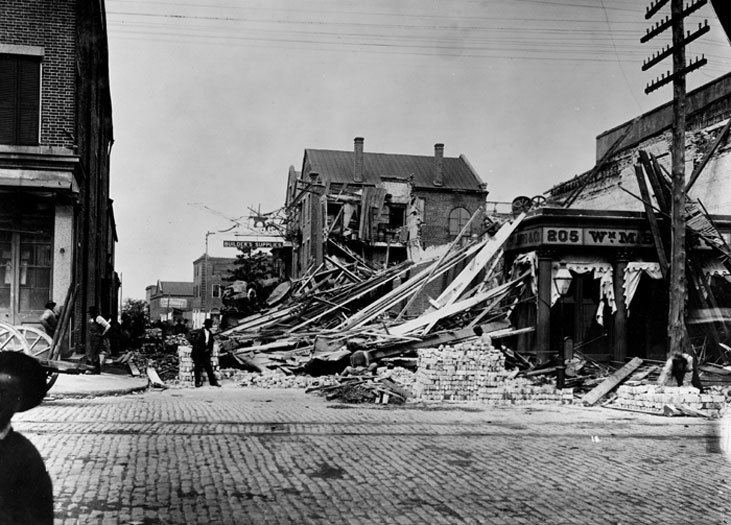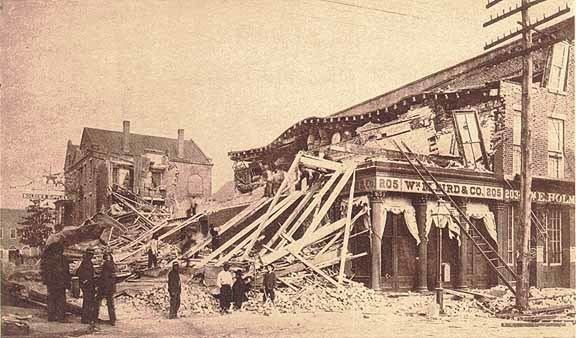 The shock was felt as far away as Boston, Massachusetts, to the north, Chicago, Illinois, and Milwaukee, Wisconsin, to the northwest, as far as New Orleans, Louisiana, to the west, as far as Cuba to the south, and as far as Bermuda to the east. It was so severe that outside the immediate area, there was speculation that the Florida peninsula had broken away from North America.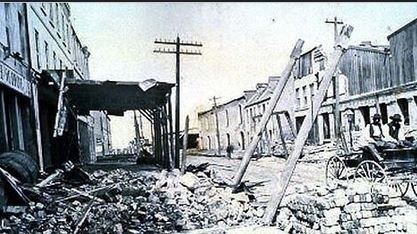 It is a heavily studied example of an intraplate earthquake and is believed to have occurred on faults formed during the break-up of Pangaea. Similar faults are found all along the east coast of North America. It is thought that such ancient faults remain active from forces exerted on them by present-day motions of the North American Plate. The exact mechanisms of intraplate earthquakes are a subject of much ongoing research.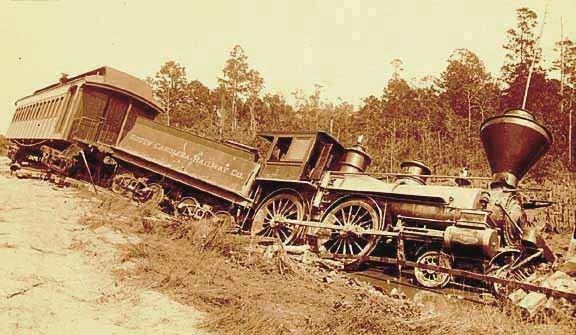 Sand blows were common throughout the affected area due to liquefaction of the soil. Aftershocks continued to be felt for weeks after the event and minor earthquake activity that still continues in the area today may be a continuation of aftershocks. There were at least 60 fatalities.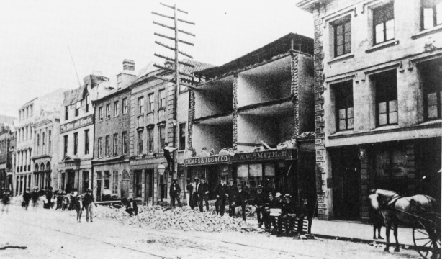 Within the city almost all of the buildings sustained damage and most had to be torn down and rebuilt. Wires were cut and the railroad tracks were torn apart, cutting residents off from the outside world and vice versa. The damage was assessed to be between $5 million and $6 million.
Major damage occurred as far away as Tybee Island, Georgia, (more than 60 miles away) and structural damage was reported several hundred miles from Charleston, (including central Alabama, central Ohio, eastern Kentucky, southern Virginia and western West Virginia).
The Old White Meeting House near Summerville, Dorchester County, South Carolina was reduced to ruins.
Earthquake bolts were added to existing unreinforced masonry buildings to add support to the structure without having to demolish the structure due to instability. The bolts pass through the existing masonry walls tying walls on opposite sides of the structure together for stability.