118 also known as (要要发) is a 255 episode half-hour long-running drama series produced by Mediacorp Channel 8, written by Ang Eng Tee and executive produced by Paul Yuen and Chong Liung Man. It stars Chew Chor Meng, Pan Lingling, Dennis Chew, Ya Hui, Xu Bin & Somaline Ang as the main casts of the series. Set against the backdrop of a coffee shop in Tiong Bahru, the drama offers a light-hearted social commentary on current topics with relatable characters and incidents.It has a second sequel called 118 II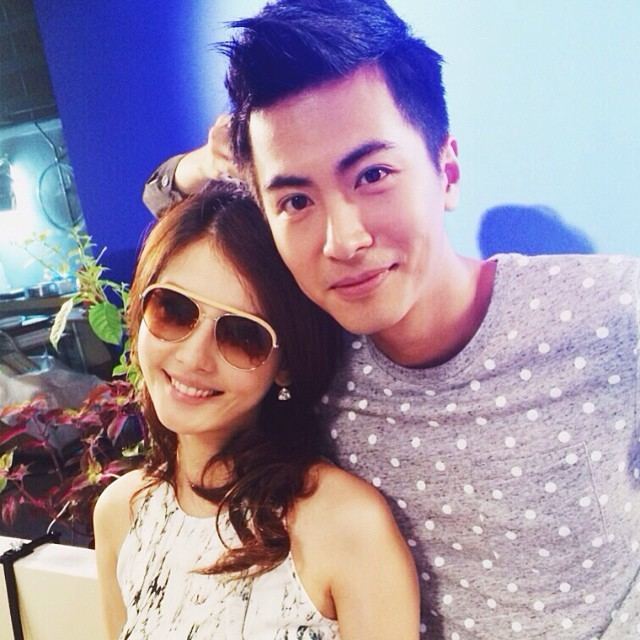 The show replaced the second half of the 7.00 pm drama timeslot, airing weekdays from October 20, 2014, 7.30 pm to 8.00 pm, premiering together with news-current affairs programme Hello Singapore.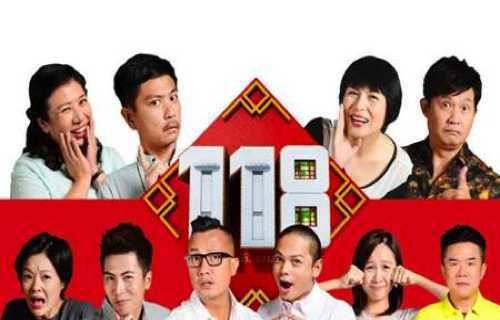 Hong Daming (Chew Chor Meng) is a positive and generous man. As his coffee shop and house number are both "118", the people around him gave him the nickname of "118" (or 要要发), much to his delight. Together with his wife, Liu Meimei (Pan Lingling), he makes a living by running the coffee-shop, and are well known in Tiong Bahru. Whenever someone is in need, they would always seek Daming for help.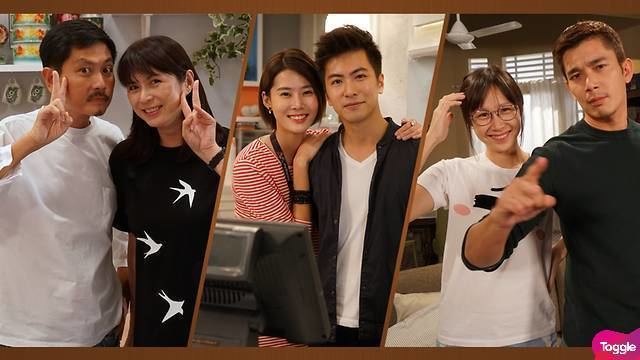 His family lives in a 3-room flat, which was built in pre-war years, above the coffee shop. He has 4 children. The children are named Hong Shunfeng (Dennis Chew), Hong Shunshui (Xu Bin), Hong Jinzhi (Ya Hui) and Hong Yuye (Somaline Ang).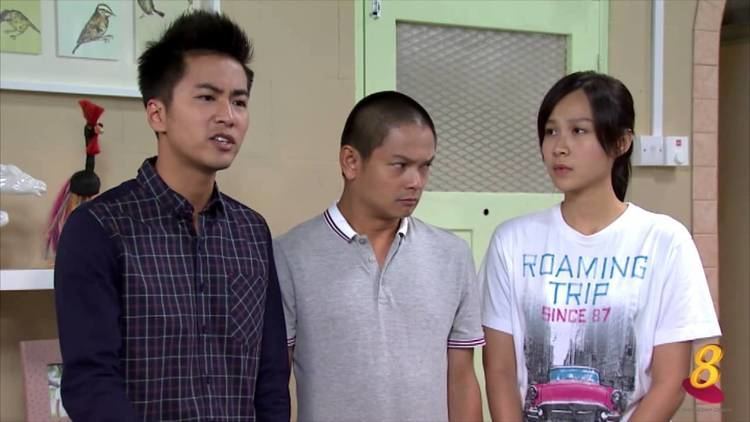 Having 6 people living in a 3-room flat is cramped-up enough, yet he also rents out a room to "Ah Niang", a middle-aged man whose original name is Li Weiliang (Chen Hanwei). Weiliang studied fashion design in France, but circumstances led him to simply run a stall in 118's coffee-shop, selling dumplings with the recipe that his mother left for him.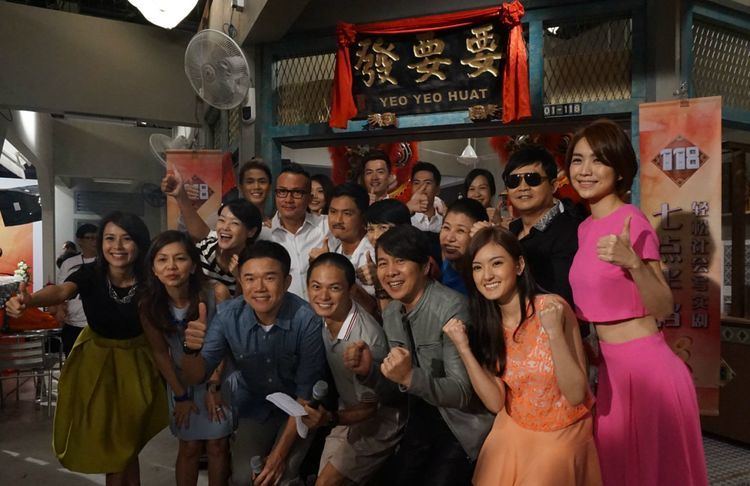 Weiliang was not the only addition to the cramped flat. Later, Meimei's elder sister – Liu Jiejie (Liu Lingling) and her family also came to live with 118 when her husband, Zhang Tiancheng's (Chen Tianwen) business failed. Daming's own younger sister, Hong Shanshan (Sheila Sim), and her daughter also came to live with him "temporarily" when her husband disappeared mysteriously. Kind-hearted by nature, Daming felt that they must have come to him because they were at their wit's end. He would rather make room for them by having his own sons sleep in the living room, than to chase them away heartlessly.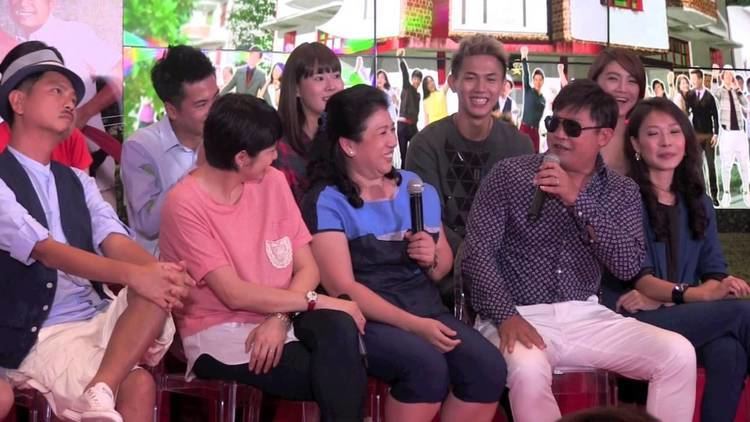 As such, the story unfolds with this myriad of personalities living under the same roof and hanging around the 118 coffee-shop, where many dramatic yet comedic events took place…
"118" presents the positive side of a Singaporean – passionate, practical, caring, resilient, faithful, tolerant and forward-looking – while also touching on the lesser side of our personalities. Through the dramatic play of events, we are able to see ourselves in the many characters, who are in fact a mirror of the good and bad sides of all of us.
The sequence begins with all the skyscrapers and the HDB flats unfolding from the city skyline to the 118 coffeeshop.
In the coffeeshop, we can see Hong Daming's family - Daming brewing coffee, Meimei sweeping the floor, their children talking to each other with Jinzhi preparing breakfast, Yuye making up and Shunshui talking on the phone. The scene folds to Weiliang standing outside a restaurant and bowing down, holding a tray of dumplings on his right hand. At this time, Shanshan and Viveka (Sun Yi En) enters the scene on a bicycle, surprising Weiliang and spilling the dumplings. Shanshan attends to Viveka; at this time, Weiliang covers his nose with his finger, due to her smelliness. When Zhigao (Cavin Soh), on his taxi arrives and is calling, Weiliang and Shanshan start to look away from each other. Later, Meimei and Jiejie, the Ang Mo Kio sisters, perform at 118 getai.
Later, Shunfeng is seen strolling happily in a back alley, and starts to run when Meiyou (Roy Li) chases him in hot pursuit. In the nick of time, Shunshui arrives in his car as they run along the HDB corridor, during which Shunfeng hops on the car and they escape. Back at the coffeeshop, Jinzhi is seen tossing noodles at her wonton noodle stall. Later outside, Jinzhi and Yuye see Zhihao (Charles Lee) arriving with a pizza on his hand, and spins when Jinzhi kicks his bum. Jinzhi and Zhihao recognize each other. At the park, Weiliang sees Max Chan (Benjamin Heng) and Sijia (Priscelia Chan) walk past together hand-in-hand, and is heartbroken.
Shanshan appears by Weiliang's side to try to cheer him up. Meanwhile, Tiancheng (Chen Tianwen), Jiejie, and Zhenhui (Nick Teo) are seen moving with luggages; with Jiejie handling the bulk of them. Tiancheng, with only his phone in hand, tells Jiejie and Zhenhui to hurry up. At the same time, Shunshui offers Ada (Chloe Wang) tickets for two to watch a film; Ada takes the ticket and steps one of her high heels on Shunshui, after which, brings him closer and kissing him. This creates a heart-shaped love (paper-fold) which flies all the way to Keke (Dawn Yeoh) and Clinton's (Zhang Zhenhuan) residence, where they have wine at the balcony.
The sequence ends with the cast outside the coffeeshop and celebrate after the logo for 118 is being decorated.
There is a new opening sequence for the show beginning from episode 128. Instead of beginning from the city skyline, it goes into the HDB buildings and then to the 118 coffeeshop. Cast who did not appear this time round were Ada and Max Chan, while new additions to the sequence are Ke'ai (Carrie Wong), Jiabao (Lawrence Wong), Meizhen (Sora Ma) and Jingui (Yeo Thiam Hock).
In the living/dining room, Tiancheng, Jiejie, Shanshan, Viveka and Zhenhui are having dinner at the table together. The scene zooms out to show Weiliang (in facial mask), Jinzhi, Daming (seated), Meimei (seated), Shunfeng, Shunshui and Yuye (seated) at the couches, where Jinzhi breaks a huge wind. At 118 Street, Shunshui calls Ke'ai off for being stupid. They see Keke at the other corner, harassed by Clinton's apologies and sweet-talking.
Weiliang, Sijia, Shanshan and Viveka are happily together at the park, with Zhigao standing at a corner. Jinzhi expresses her concern when Meiyou hurts himself at his provision store. Meimei comes with Daming and picks up an argument with Meiyou. At the food centre, Shunfeng senses Jiabao and Meizhen walking together happily behind him. Shunfeng is disappointed, and Jiabao expresses his delight. At the back alley, Tiancheng is so obsessed with money so much to the point where Zhenhui, Jiejie, Keke and Ke'ai get peeved and ignore him.
In the kitchen, Daming sings a love song for Meimei; Shunfeng enters and gives them a bouquet of flowers. Shunshui, Jinzhi and Yuye, who are also gathering behind, gets surprised. Down at [email protected], Jiabao sees Zhihao reunited with Jinzhi and Yuye and quarrels with him, irritating Tiancheng. Tiancheng serves pizza and coffee; the setting changes to show the cast having breakfast at the coffeeshop.
After Daming and Meimei greet everyone, they gather everyone outside the coffeeshop, as the logo for 118 is being decorated, to celebrate.
Note: Only credited cameos are listed.
Note: Only credited cameos and notable cast are listed.
Somaline Ang, Nick Teo, Seraph Sun and child actor Sun Yi En's debut drama.
Xu Bin's first dual role. Chew Chor Meng also appears to portray Hong Daming's father, who only appears in photographs.
Charles Lee's first Singaporean drama.
Chloe Wang's third Singaporean drama serial after "Devotion (阿娣)" (2011) and "Joys of Life (花样人间)" (2012).
In episodes 7 and 37, Li Weiliang was watching "Cupid Love (七月俏佳人)" (1995), which also starred Chen Hanwei himself, making references to his relationship with his ex-girlfriend. In addition, in the Star Awards 2015 Show 1, while Chen is portraying Wenqiang in "Cupid Love", he breaks off his character for a moment and "S'il te plait"s to Desmond Tan for "stealing his song".
Incidentally, Choy Peng Hoy portrayed the role of Er-gu in "Neighbours (芝麻绿豆)" (1986) and now portrays Er-gu in this show in a similar way.
In episode 25, Chew Chor Meng mentions that the television station will be using the coffeeshop to film a scene for a new drama series, which is described to be similar to the series itself.
In episode 59, Chew Chor Meng claims that he attended the executive producer Paul Yuen (Yuan Shuwei)'s wedding dinner.
Shunfeng and Uncle Chen's visit to the clinic in episode 100 is a reference to Shunfeng and Xiaohui's date in episode 55. In both scenarios, Dennis Chew initially spoke to the waiter, nurse and doctor in poor English, but they reveal their ability to speak Mandarin in the end.
The scene where Dennis Chew hides in Ya Hui and Somaline Ang's mattress in episode 126 is a reference to the scene where Nick Teo hides in their closet in episode 30 and Shine Koh's hiding in the same closet in episode 118, with exceptions that Koh and Chew remain hidden whereas Teo is immediately discovered.
In the final episode, the very last scene concluded with the very first lines spoken from episode 1. This is probably an indication that the drama was a story about Hong Daming's life.
This will be Xu Bin, Wang Yuqing, Zhang Zhenhuan and Carrie Wong's second drama collaboration, after Against The Tide .
Chen Hanwei's second drama collaboration with Pan Lingling and Somaline Ang after The Truth Seekers.
118 poster was placed on Mediacorp Bus to promote the drama.
Final Meet & Greet was conducted at Compass Point. Appearing Artistes are Chew Chor Meng, Pan Lingling, Dennis Chew, Ya Hui, Xu Bin, Somaline Ang, Sheila Sim, Carrie Wong, Chen Tianwen, Liu Lingling, Chen Hanwei, Cavin Soh, Nick Teo & Dawn Yeoh.
The Series was repeated (7.30pm episode)Weekday at Channel 8 on 9.30am
On 7 February 2015, in the Love 97.2FM CNY Reunion Dinner 2015 event, it was announced that the series was picked up for an additional 80 episodes, from the initial 190 episodes, for a total of 270 episodes. It was confirmed that the series would be picked up for an additional 65 episodes for a total of 255 episodes.
No new episodes were aired between 23 and 27 March 2015 during the period of National Mourning. The show is pre-empted to air the 'live' political forum Singapore Votes 2015 - Your Vote Matters on 1 September 2015; in return, 2 episodes were aired back-to-back on 11 September 2015.
The show was shown on 19 & 20 February 2015 due to congestion of Chinese New Year.
There is an episode where Dennis Chew mentioned and was about to watch the drama The Journey: Tumultuous Times.
This was Mediacorp latest long form drama after Your Hand In Mine, Portrait of Home, Kinship & Love Blossoms.
The storyboard for the series, Ang Eng Tee, said in an interview with My Paper that the show may need to be re-scripted even after the script for all 255 episodes has finished writing. This is because speculations that the general elections may be held in 2015 is trending, and that the political parties are already introducing its candidates progressively. If the elections are held in September, the show will need to re-insert the GE buzz, and the director and cast will need to do re-takes. The election dates were announced on 25 August, and the GE buzz was inserted on episode 225 (7 September 2015), where Dennis Chew and Sheila Sim mentioned the election campaigns. However, as the show was pre-empted six times during that period, episode 225 could have been aired on 28 August if there were no interruptions, causing the campaigning period, which were held on 2 to 9 September, to have happened earlier than usual.
In the finale week of the series' broadcast, Chew Chor Meng puts up a notice at the coffee shop saying that 118 will be closed due to renovation works, and the final day of business will be on 16 October 2015, the day when the final episode would be aired. If there were no interruptions, the final day mentioned should have been on 9 October. However, in actual fact, as the scene is set one month after Shanshan dumped Dawei and another month after Granny Egg's death, the shop should have been closed at a later date than October.
118 has the third-most number of nominations for Star Awards 2016, with 11 nominations in 10 award categories. The series has at least one nomination in every performance award for drama programmes. Along with Crescendo, The Dream Makers II, The Journey: Our Homeland and Tiger Mum, it is one of the five dramas to be nominated for both the Best Drama Serial and Best Theme Song.