Other names

Zara Cully-Brown




Full Name

Zara Frances Cully

Born

January 26, 1892 (age 86) (

1892-01-26

)

Spouse

James M. Brown, Sr. (m. 1914–1968)

Buried

March 2, 1978, Church of Christian Fellowship

Children

James M. Brown, Jr., Polly Buggs, Emerson Brown

Movies and TV shows




Died

February 28, 1978 (aged 86) Los Angeles, California, U.S.

Similar

Damon Evans (actor), Berlinda Tolbert, Franklin Cover
Zara Frances Cully (January 26, 1892 – February 28, 1978) was an American actress. Cully was best known for her role as Olivia "Mother Jefferson" Jefferson on the CBS sitcom The Jeffersons, which she portrayed from the series beginning in 1975 until her death in 1978.
Contents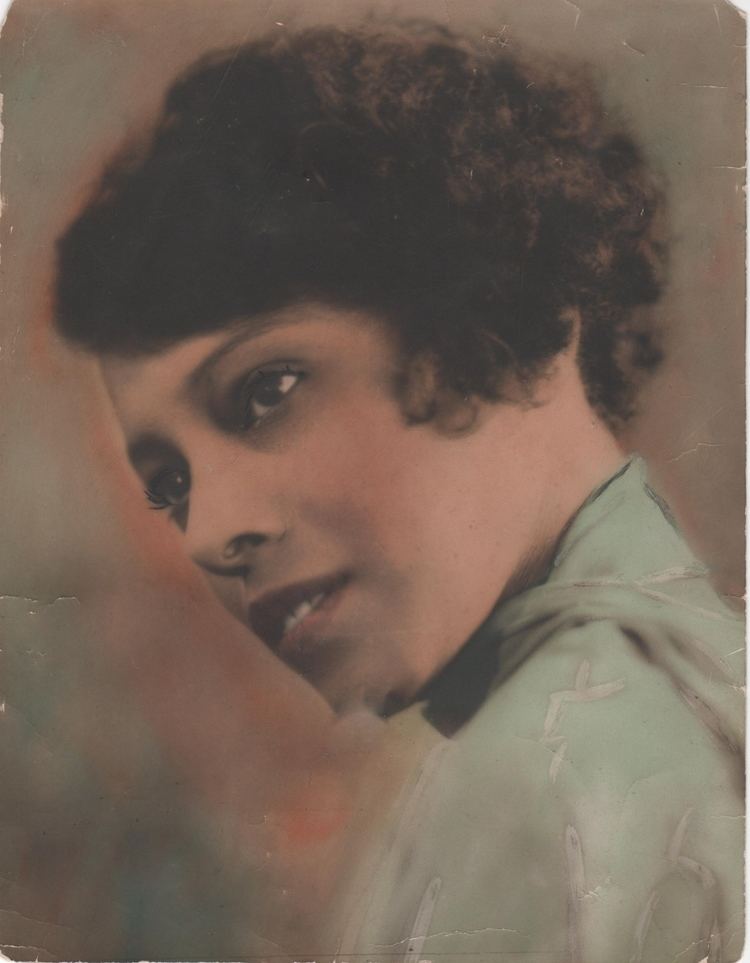 Early life and career
Born in Worcester, Massachusetts, on January 26, 1892, Cully was one of ten siblings. She graduated from the Worcester School of Speech and Music, and was one of the oldest performers active in television at the time of her death. In 1940, after an appearance in New York City she became known as "one of the world's greatest elocutionists". After moving to Jacksonville, Florida, she began producing, writing, directing, and acting in numerous plays. For 15 years she was a drama teacher at her own studio as well as at Edward Waters College, and had become known as Florida's "Dean of Drama" before her inability or unwillingness to adapt to the then-prevailing social customs in the South directed her decision to leave for Hollywood, where she became a regular performer at the Ebony Showcase Theatre.
By the time she acquired the role of 'Mother' Jefferson, she had accumulated a long list of acting credentials spanning a half-century, including such movies as The Liberation of L.B. Jones (1970), a starring role in Brother John (1971), and the Blaxploitation films Sugar Hill (1974) and Darktown Strutters (1975). Her TV career went back to what critics call 'the Golden Age of Television' including appearances on the highly acclaimed Playhouse 90 series. Aside from The Jeffersons, her television credits included The People Next Door (CBS Playhouse), Run for Your Life (NBC Matinee Theater), Cowboy in Africa, The Name of the Game, Mod Squad, Night Gallery, and All in the Family (in a 1974 appearance in which she originated the "Mother Jefferson" role, which she then carried over to The Jeffersons, when that show spun off).
The Jeffersons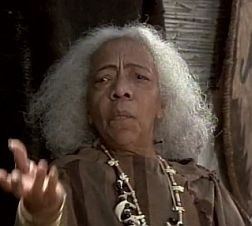 Cully's first appearance as 'Mother' Olivia Jefferson was in a guest appearance on an episode of All in the Family entitled "Lionel's Engagement" which aired February 9, 1974. She was 82 years old at the time. All three actors who portrayed Tom, Helen, and Jenny Willis on that episode were replaced with different actors by the time The Jeffersons became a spin-off on January 18, 1975, but Cully was kept on as Mother Jefferson.
During the first 17 episodes of the third season of The Jeffersons, she was absent due to a severe case of pneumonia caused by a collapsed lung. Upon her recovery she returned to the show. Her last credited performance was an appearance in the ninth episode of the fourth season entitled "The Last Leaf", which aired November 12, 1977, three months before her death. No special episode was created to center on her death, but it was addressed in the second episode of the fifth season entitled "Homecoming (pt 1)", which aired September 27, 1978, seven months after her actual death.
Death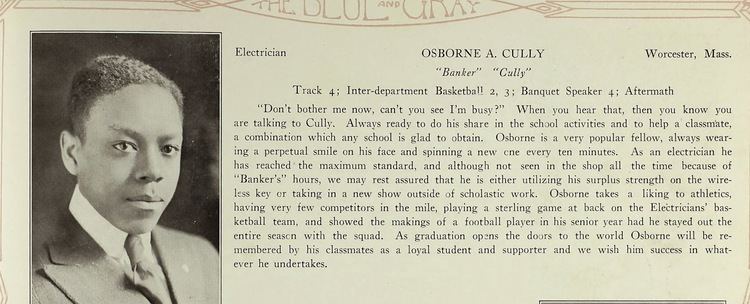 Cully died at the Cedars-Sinai Medical Center in Los Angeles on February 28, 1978 from lung cancer, aged 86. Services were held on March 2, 1978 at the Church of Christian Fellowship, in Los Angeles. She was interred at Forest Lawn Memorial Park (Glendale) in the Freedom Mausoleum, Columbarium of Victory. In attendance were the cast and crew of The Jeffersons, including show producer Norman Lear. She was survived by a brother, Wendell Cully; two surviving children: Mrs. Mary Gale "Polly" Buggs (wife of John A. Buggs, then-Deputy Director of the U.S. Civil Rights Commission, 1917-2005) and Emerson T. Brown, (1925-1980), as well as four grandchildren and two great grandchildren. She was preceded in death by her husband of 54 years, James M. Brown, Jr., (1888-1968), and two children, James M. Brown III, (1915-1972), and a baby daughter (who died in 1919). She was posthumously awarded an NAACP special Image Award on June 9, 1978, at the 11th Annual NAACP Award ceremony.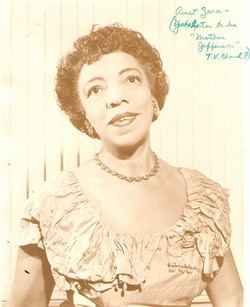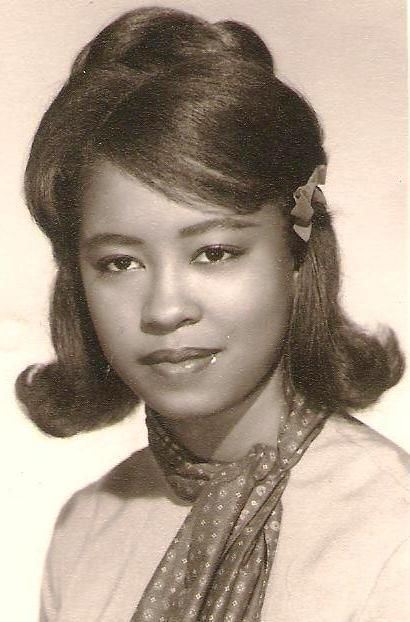 Filmography
Actress
1975
The Jeffersons (TV Series)
as
Mother Jefferson / Mother Olivia Jefferson
- Jenny's Thesis (1978) - Mother Jefferson (credit only)
- George and Louise in a Bind: Part 1 (1978) - Mother Jefferson (credit only)
- Uncle George and Aunt Louise (1978) - Mother Jefferson (credit only)
- Thomas H. Willis & Co. (1978) - Mother Jefferson (credit only)
- George and Jimmy (1978) - Mother Jefferson (credit only)
- Florence's Union (1978) - Mother Jefferson (credit only)
- The Blackout (1978) - Mother Jefferson (credit only)
- Lionel Gets the Business (1978) - Mother Jefferson (credit only)
- George and Whitty (1978) - Mother Jefferson (credit only)
- 984 W. 124th Street, Apt. 5C (1977) - Mother Jefferson (credit only)
- The Jefferson Curve (1977) - Mother Jefferson (credit only)
- George Needs Help (1977) - Mother Jefferson (credit only)
- Florence Gets Lucky (1977) - Mother Jefferson (credit only)
- The Costume Party (1977) - Mother Jefferson (credit only)
- Louise's New Interest (1977) - Mother Jefferson (credit only)
- The Last Leaf (1977) - Mother Jefferson
- The Camp Out (1977) - Mother Jefferson (credit only)
- The Visitors (1977) - Mother Jefferson (credit only)
- Good News, Bad News (1977) - Mother Jefferson (credit only)
- George's Legacy (1977) - Mother Jefferson (credit only)
- George's Help (1977) - Mother Jefferson (credit only)
- Once a Friend (1977) - Mother Jefferson (credit only)
- The Grand Opening: Part 2 (1977) - Mother Jefferson
- The Grand Opening: Part 1 (1977) - Mother Jefferson
- Louise's Physical (1977) - Mother Jefferson (credit only)
- George the Philanthropist (1977) - Mother Jefferson (credit only)
- Jenny's Opportunity (1977) - Mother Jefferson (credit only)
- The Old Flame (1977) - Mother Jefferson
- Louise's Friend (1977) - Mother Jefferson (credit only)
- The Marriage Counselors (1977) - Mother Jefferson (credit only)
- Louise vs. Jenny (1977) - Mother Jefferson
- A Case of Black and White (1977) - Mother Jefferson (credit only)
- George's Guilt (1977) - Mother Jefferson (credit only)
- Jefferson Airplane (1977) - Mother Jefferson (credit only)
- Bentley's Problem (1977) - Mother Jefferson (credit only)
- Louise Forgets (1977) - Mother Jefferson (credit only)
- The Christmas Wedding (1976) - Mother Jefferson (credit only)
- Florence in Love (1976) - Mother Jefferson (credit only)
- The Agreement (1976) - Mother Jefferson (credit only)
- Jenny's Discovery (1976) - Mother Jefferson (credit only)
- Tom the Hero (1976) - Mother Jefferson (credit only)
- Lionel's Pad (1976) - Mother Jefferson (credit only)
- The Retirement Party (1976) - Mother Jefferson (credit only)
- George's Diploma (1976) - Mother Jefferson (credit only)
- The Lie Detector (1976) - Mother Jefferson (credit only)
- Louise Suspects (1976) - Mother Jefferson (credit only)
- Louise Gets Her Way (1976) - Mother Jefferson (credit only)
- George and the President (1976) - Mother Jefferson (credit only)
- The Wedding (1976) - Mother Jefferson
- Tennis Anyone? (1976) - Mother Jefferson (credit only)
- Lionel's Problem (1976) - Mother Jefferson
- George Meets Whittendale (1976) - Mother Jefferson (credit only)
- Louise's Cookbook (1976) - Mother Jefferson
- Mother Jefferson's Birthday (1976) - Mother Jefferson
- Florence's Problem (1976) - Mother Jefferson (credit only)
- The Breakup: Part 2 (1976) - Mother Olivia Jefferson (credit only)
- The Breakup: Part 1 (1976) - Mother Jefferson
- George vs. Wall Street (1975) - Mother Jefferson (credit only)
- Lunch with Mama (1975) - Mother Jefferson
- George's Alibi (1975) - Mother Jefferson
- George and the Manager (1975) - Mother Jefferson
- George's Best Friend (1975) - Mother Jefferson
- Jenny's Grandparents (1975) - Mother Jefferson
- George Won't Talk (1975) - Mother Jefferson
- Movin' on Down (1975) - Mother Jefferson (credit only)
- Uncle Bertram (1975) - Mother Jefferson
- Jefferson vs. Jefferson (1975) - Mother Jefferson
- Mother Jefferson's Fall (1975) - Mother Jefferson
- Harry and Daphne (1975) - Mother Jefferson
- Louise's Daughter (1975) - Mother Jefferson
- George's First Vacation (1975) - Mother Jefferson
- A Dinner for Harry (1975) - Mother Jefferson
- Jenny's Low (1975) - Mother Jefferson
- Like Father, Like Son? (1975) - Mother Jefferson (credit only)
- Former Neighbors (1975) - Mother Jefferson (credit only)
- Rich Man's Disease (1975) - Mother Jefferson
- Meet the Press (1975) - Mother Jefferson
- Mother Jefferson's Boyfriend (1975) - Mother Jefferson
- Lionel Cries Uncle (1975) - Mother Jefferson
- George's Skeleton (1975) - Mother Olivia Jefferson
- Mr. Piano Man (1975) - Mother Olivia Jefferson
- Lionel the Playboy (1975) - Mother Olivia Jefferson
- The Good Life Is Bad for Louise (1975) - Mother Olivia Jefferson
- George's Family Tree (1975) - Mother Olivia Jefferson
- A Friend in Need (1975) - Mother Olivia Jefferson
1975
Darktown Strutters
as
Lorelai
1974
All in the Family (TV Series)
as
Mrs. Jefferson
- The Jeffersons Move on Up (1975) - Mrs. Jefferson
- Lionel's Engagement (1974) - Mrs. Jefferson
1974
Sugar Hill
as
Mama Maitresse
1973
A Dream for Christmas (TV Movie)
as
Beth Rogers
1972
Mod Squad (TV Series)
as
Mrs. Jones
- Another Final Game (1972) - Mrs. Jones
1971
Night Gallery (TV Series)
as
Emba (segment "Logoda's Heads")
- The Different Ones/Tell David-/Logoda's Heads (1971) - Emba (segment "Logoda's Heads")
1971
Days of Our Lives (TV Series)
as
Mrs. Davis
- Episode #1.1515 (1971) - Mrs. Davis
1971
Brother John
as
Miss Nettie
1970
The Great White Hope
as
Mrs. Jefferson's Friend (uncredited)
1970
WUSA
as
White Haired Woman
1970
The Liberation of L.B. Jones
as
Mama Lavorn
1967
Cowboy in Africa (TV Series)
as
Jacob's mother
- Lake Sinclair (1967) - Jacob's mother
1966
Run for Your Life (TV Series)
as
Old Woman
- Strangers at the Door (1966) - Old Woman
Archive Footage
1978
The Jeffersons (TV Series)
as
Mother Jefferson
- George and Louise in a Bind: Part 3 (1978) - Mother Jefferson
- George and Louise in a Bind: Part 2 (1978) - Mother Jefferson
References
Zara Cully Wikipedia
(Text) CC BY-SA