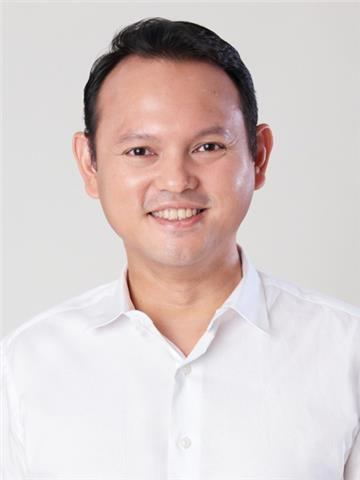 Zaqy Mohamad was born in Singapore on 15 September 1974. He studied at Saint Michael's School where he took his primary education, and subsequently Raffles Institution for his secondary education and Raffles Junior College (now Raffles Institution). He furthered his education by attending the Nanyang Technological University, graduating with a bachelor's degree in Electronic and Electrical studies. He obtained a scholarship to study at the Paris-based ESIEE Management for a year. In 2003, he finished his master's degree course in Financial Engineering from Nanyang Technological University jointly with Carnegie Mellon University.
From 1999 to 2002, he was a senior consultant at Arthur Andersen. Thereafter, from 2002 to 2005, he served as a business consultant at IBM Business Consulting Services. From 2005 to 2008, he was the director of Solutions Avanade, a joint venture of Accenture and Microsoft. In 2008, he joined Dimension Data, an NTT Group company, as a sales director.
Zaqy joined Ernst & Young in 2014, and is currently a partner with the firm.
A member of the People's Action Party, Zaqy first entered politics in 2006 as a member of parliament for Hong Kah GRC, in a team led by Amy Khor. In the 2011 General Elections, Hong Kah GRC was reconstituted as Chua Chu Kang GRC, where he has been MP since.
At the 2015 general election, Zaqy again stood as a PAP Candidate in Chua Chu Kang GRC. Zaqy was elected to Parliament again when the four-member PAP team won the constituency (which was led by then-Health Minister Gan Kim Yong) with an increased majority and defeated the team from the People's Power Party by 84,850 votes (76.9%) to 25,475 (23.1%). Zaqy had been co-opted into the PAP's Central Executive Committee (CEC) on 5 January 2015, but relinquished his position due to to regulatory compliance reasons, as his employer Ernst & Young was the auditor of PAP.
Zaqy is chairman of the Government Parliamentary Committee (GPC) for Communications and Information. He is also a member of the GPC for Transport. Zaqy had also served in the GPCs of Manpower, Trade and Industry, and Finance in his previous terms of office.
On 8 August 2017, after former Speaker of Parliament Halimah Yacob resigned from her position as MP for Marsiling-Yew Tee GRC to contest in the 2017 presidential elections, Zaqy was appointed as grassroots adviser, under the government-linked People's Association, for Halimah's Marsiling ward. This is significant as Halimah was the sole minority candidate in Marsiling Yew-Tee GRC, and despite the original purpose of the GRC system, the government has opted to appoint Zaqy in lieu of calling a by-election to replace her.
A Muslim, Zaqy is married with three children.