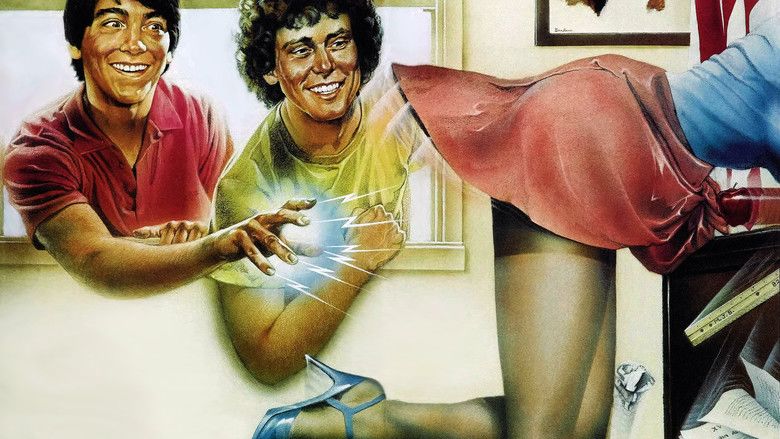 Barney Springboro (Scott Baio) is a high school science nerd at Emerson High in Los Angeles who obtains telekinetic powers after a lab accident. Along with his best friend Peyton Nichols (Willie Aames), a wealthy playboy with a dirty mind, Barney uses his new powers to take revenge upon bullies, cheat at baseball, and strip girls, particularly the beautiful but snobby and mean girl Jane Mitchell (Heather Thomas). Barney comes to realize that the best girl for him is actually Bernadette (Felice Schachter), the school's nerdy feminist class president who also becomes privy to his secret powers. After typical hi-jinks, the film's climax is set at the school's senior prom which Barney uses his powers to disrobe several people when he loses his self-control, a parody climax of Stephen King's Carrie. After he gets hit on the head with a fire hose, he wakes up later and discovers that he no longer has his powers, to the dismay and relief of both Peyton and Bernadette. However, in the final scene it is revealed that this is a lie as Barney escorts Bernadette from the building and uses his powers to levitate himself and her away.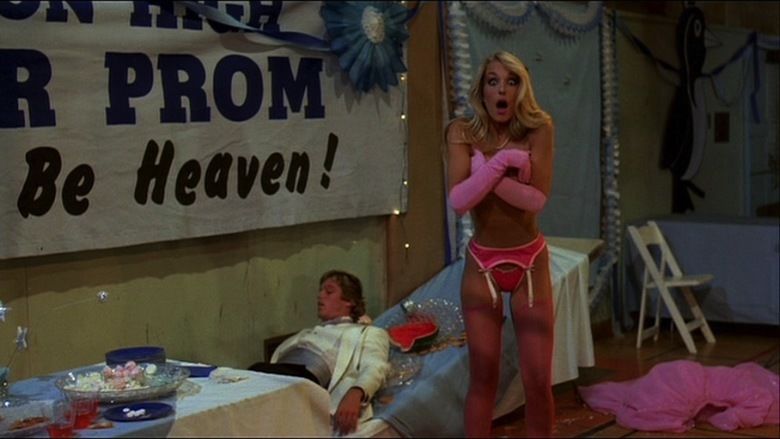 The film used several techniques to capture the feel of its high school setting for nostalgic fans. It was filmed largely at John Marshall High School in Los Angeles during the spring of 1981 with the students as extras. The storyline rarely leaves the high school. The students talk mostly about social life and college plans, while the prom is in the gym. The senior trip is to the local amusement park. Of the major stars, however, only Felice Schachter was still a high school student when the film was shot. In fact, she missed her own prom to shoot the prom sequence in the film.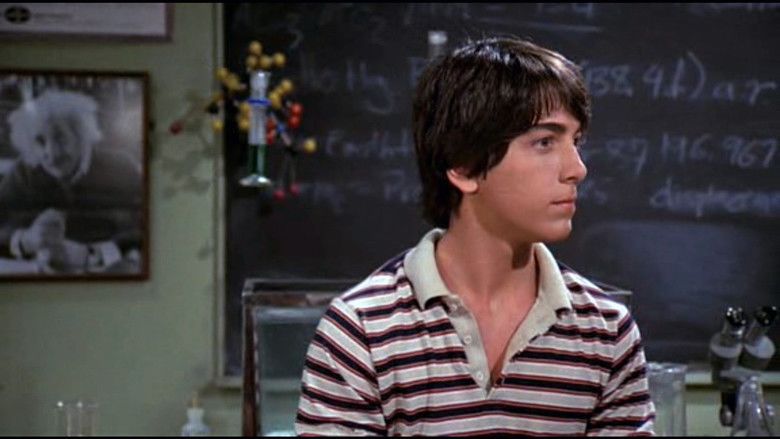 The film used a body-double for Thomas' nude scenes, as she refused to remove her own clothes; further controversy was generated when a complaint was filed by Thomas about a likeness of her head being pasted onto someone else's nude body.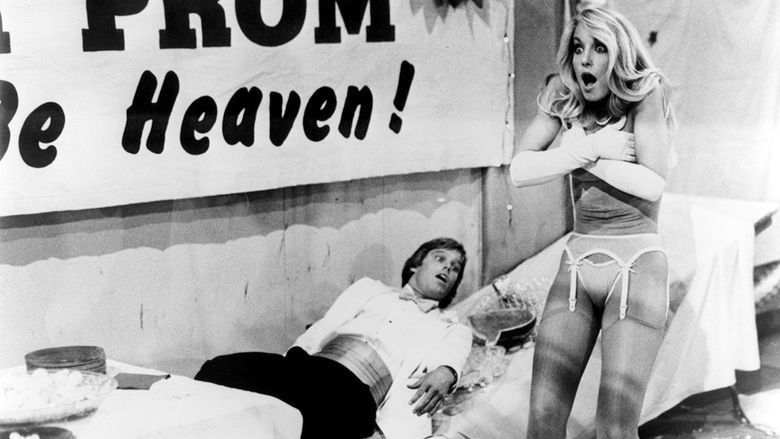 The film's soundtrack was composed by Charles Fox and Miles Goodman as well as John M. Keane and Tom Keane of The Keane Brothers. and featured performances by Joe "Bean" Esposito ("Updike's Theme") and David Pomeranz ("Got to Believe in Magic", "King and Queen of Hearts"), which were big hits in the Philippines.
Zapped! was given a limited release on July 23, 1982, earning $823,548 in that weekend, ranking number 17 in the domestic box office. On September 3, 1982, the film was released wide and made $3,012,431, ranking number 4 behind An Officer and a Gentleman's sixth weekend, E.T. the Extra-Terrestrial's thirteenth, and Fast Times at Ridgemont High's fourth. By the end of its run, Zapped! grossed $16,897,768.
The film is regarded as a parody of Carrie but also includes spoofs of The Exorcist, Taxi Driver, Star Trek and the 1969 Kurt Russell film The Computer Wore Tennis Shoes.
The film has an overall approval rating of 7% on Rotten Tomatoes based on 15 reviews.
Targeted towards teenage audiences, Zapped! received generally negative reviews at the time of its release. The film was denounced by The New York Times' Vincent Canby, who said,
The Leader-Post of Regina, Saskatchewan displayed similar contempt:
The Pittsburgh Post-Gazette suggested that "it's hard to believe the writers of Zapped!, an absolutely abominable movie [...] are even old enough to hold a pen. The Daily Courier added that it was "so puerile and uninspired that it makes Porky's seem like Ninotchka in comparison." The Montreal Gazette said that there was "nothing innately hilarious about telekinesis, but that didn't stop the creative geniuses in Hollywood from seeing if they could pervert it into a smirky adolescent experience." A review from the smaller Beaver County Times said, "it's enough to make [Baio's] young fans go Zzzzzz." A review that was published in the Toledo Blade was only slightly less negative, stating that it "has its moments, but they tend not to hang around together."
Baio remembered the film fondly:
Great movie. Loved it then. Love it today. I get more people asking about that movie than anything, no lie. And I had a ball making that. A cute, fun teen movie, and it made money. And it had Scatman Crothers! He was a good guy, and supposedly he smoked pot every day. That's what I was told, but I don't actually know. But I got to work with Willie [Aames], and it was a great experience ... Good people. Good crew. Good director.
Aames was nominated by for the Golden Raspberry Award for Worst Actor at the 3rd Golden Raspberry Awards for his performance in Zapped!, as well as his performance in Paradise, but lost to Laurence Olivier in Inchon.
Zapped! was initially released on VHS, CED videodisc, and on LaserDisc by Embassy Pictures in 1983 and later reissued by MGM Home Entertainment on VHS. It was released on DVD on February 12, 2008. In June 2008, 20th Century Fox Home Entertainment issued it as a double feature with Making the Grade.
A notable edition of The Onion shows a tuxedoed Baio holding multiple Oscars, with the spoof headline "Zapped! Sweeps Oscars!"
Despite initially negative reviews, Zapped! became a cult classic, selling heavily in videos. In 1990, it spawned a direct-to-video sequel, Zapped Again! (with only Sue Ane Langdon returning from the original cast).