After the success of the original film and its sequels in Israel, writer/director Davidson re-teamed with producers Golan-Globus to attempt to re-create the same success in the United States. Though the film's plot and characters remained largely the same, the setting was updated from 1950s Israel to then-present day suburban Los Angeles. The soundtrack, a major facet of both films, was also updated from the original's golden oldies to more contemporary new wave rock.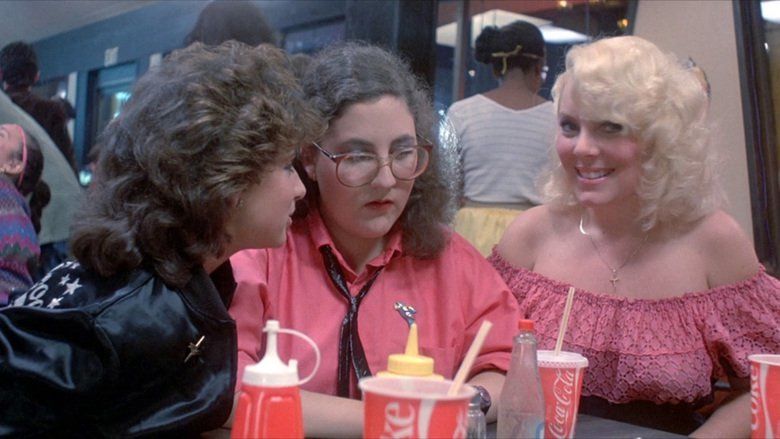 The plot closely follows the original Israeli film Eskimo Limon (Lemon Popsicle), and revolves around protagonist Gary (Lawrence Monoson), a typical high school student in early 1980s Los Angeles, and his friends Rick (Steve Antin), the slick ladies' man, and David (Joe Rubbo).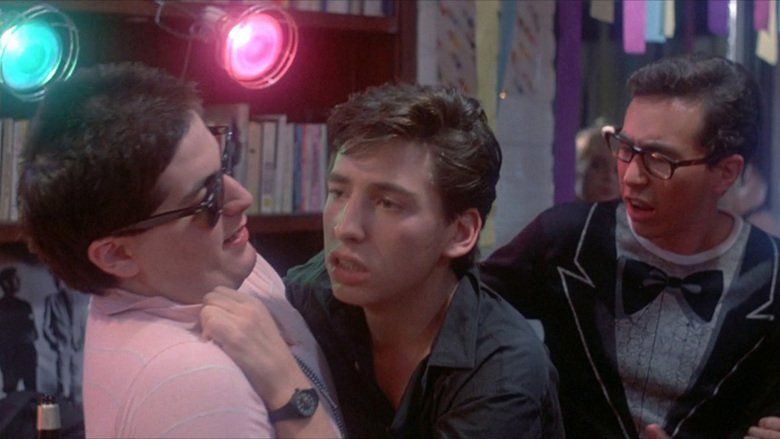 Most of the plot involves their numerous attempts to have sex, which are usually successful for Rick and David, but rarely for Gary. Early in the film the three boys pick up three girls with the promise of cocaine (instead they use Sweet'n Low). They go over to Gary's house where he gets stuck with the homely and overweight Millie, a friend of the other two more attractive girls. But their party is interrupted when Gary's parents return home and pandemonium ensues.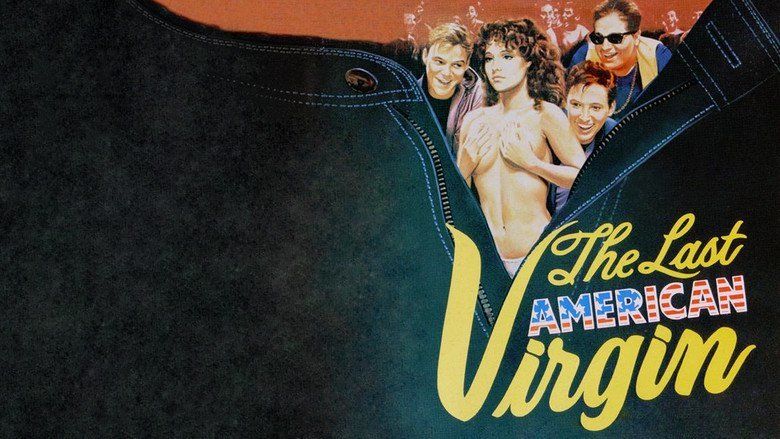 A love triangle develops between Gary, Rick and Karen (Diane Franklin). Karen is a beautiful transfer student to their school who is a virgin that Rick is determined to deflower.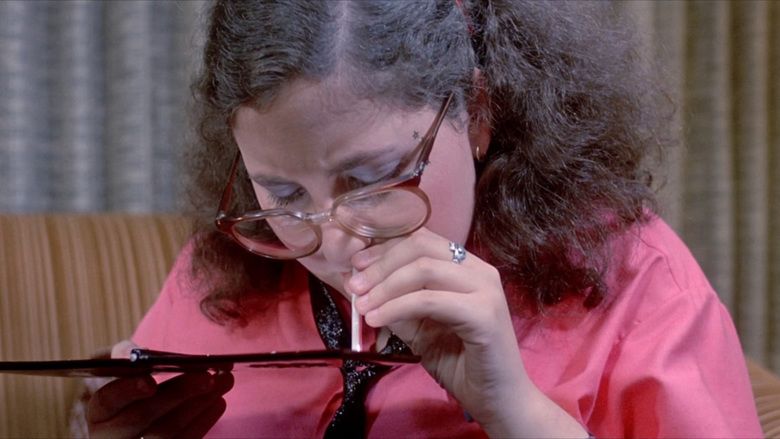 One day Gary delivers pizza to Carmela (Louisa Moritz), a sexy Latina woman whose sailor boyfriend is never home, and she tells him she wants more than just pizza. Being too afraid to follow up on it, he goes away and convinces his friends to go along with him. They drop by her home using the pretext they were nearby on a pizza delivery and decided to bring her over some extra pizzas. She lets them in, puts on music and performs a sexy dance routine, to the delight of the boys. She promptly fornicates with Rick and David, but her boyfriend Paco returns home just as Gary is about to have his turn, prompting them to flee.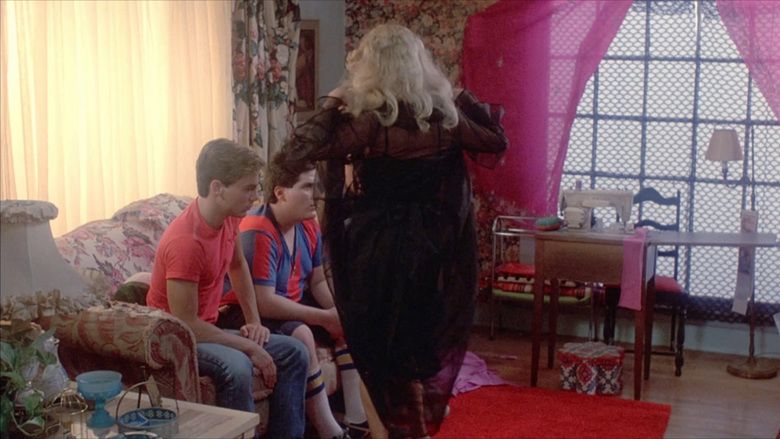 Eventually, Rick gets Karen pregnant after they have sex only once, and he leaves her. Gary decides to help Karen pay for her abortion by selling most of his possessions and borrowing money from his boss. After the abortion, Gary and Karen spend the remainder of the weekend alone together in Gary's grandmother's house. While nursing her back to health, Gary tells Karen that he sincerely loves her. Karen appears to reciprocate and they both share a tender kiss. Karen invites Gary to her 18th birthday party the following week. Gary scrapes up a few more dollars and buys Karen a gold locket for her birthday.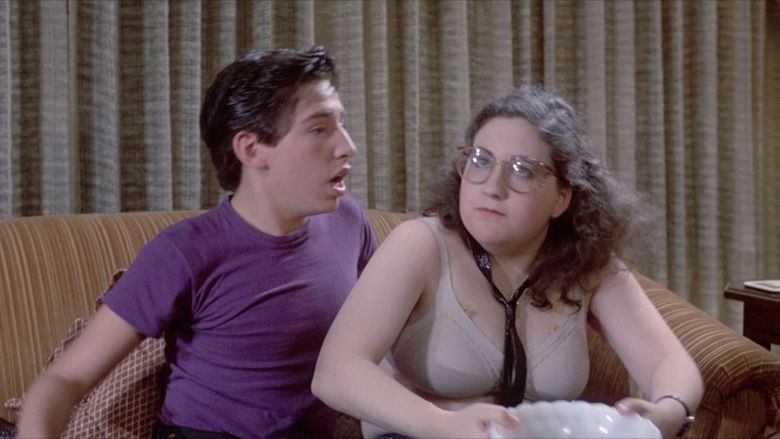 When Gary arrives at the party, his dreams of a lasting romance with Karen are shattered when he sees Karen making out with Rick. Despite what Rick had put Karen through, she apparently decided to take him back. Gary angrily leaves the party without saying a word to either of them, taking Karen's gift with him. Tears streaming down his face, Gary drives home alone, emotionally broken and defeated.
Lawrence Monoson as Gary
Diane Franklin as Karen
Steve Antin as Rick
Joe Rubbo as David
Louisa Moritz as Carmela
Brian Peck as Victor
Kimmy Robertson as Rose
Tessa Richarde as Brenda
Harry Bugin as Doctor
Phil Rubenstein as Gino
The film was released on VHS and CED Videodisc by Cannon Films, November 30, 1983.
The film was released by Guild Home Video on LaserDisc with a digital stereo soundtrack in 1984.
The Region 1 DVD was first released in 2002 by Cannon Films, containing only the North American release of the film. The only audio option is a 2.0 stereo mix in either English or French. The film was released on blu-ray in 2015.
In addition to this, the film contains a compendium of other 1980s radio hits:
"Oh No" - The Commodores
"Open Arms" - Journey
"Keep on Loving You" - REO Speedwagon
"Just Once" - Quincy Jones feat. James Ingram
"That's the Way (I Like It)" - KC and the Sunshine Band
"Love Action (I Believe in Love)" - The Human League
"Shake It Up" - The Cars
"Besame Mucho & Granada"- Los Fabulosos 3 Paraguayos
"It Aint Easy Comin' Down" - Charlene
"Zero Hour" - The Plimsouls
"In the Flesh" - Blondie
"España Cani" - The Dancing Brass
Even though some critics liked the movie, other critics like Geoff Andrews have noted its sexism - "The viewpoint is predictably phallic: fear/contempt of the female festers like a squeezed pimple; an abortion is shown more lasciviously than any sex. Puberty Blues and Porky's look positively progressive beside such sickening junk."
Responding to criticism dismissing The Last American Virgin as distasteful, critic Noel Murray of The A.V. Club commented "Really, the film's frankness makes it more honest than its dreamy-eyed descendants; even the shallow treatment of girls captures the point of view of a luckless teenage boy."